US Army SSGT. Mike Minard Benefit
8-25-09
This benefit was held for the SSGT. Mike Minard Trust Fund. SSGT. Mike Minard is an Iraq war veteran who was severely injured by an IED while riding in his Stryker. During this event he was promoted from SGT. to SSGT. and KIFFMCNJ Chapter 1 presented SSGT. Minard with an honorary membership in KIFFMCNJ.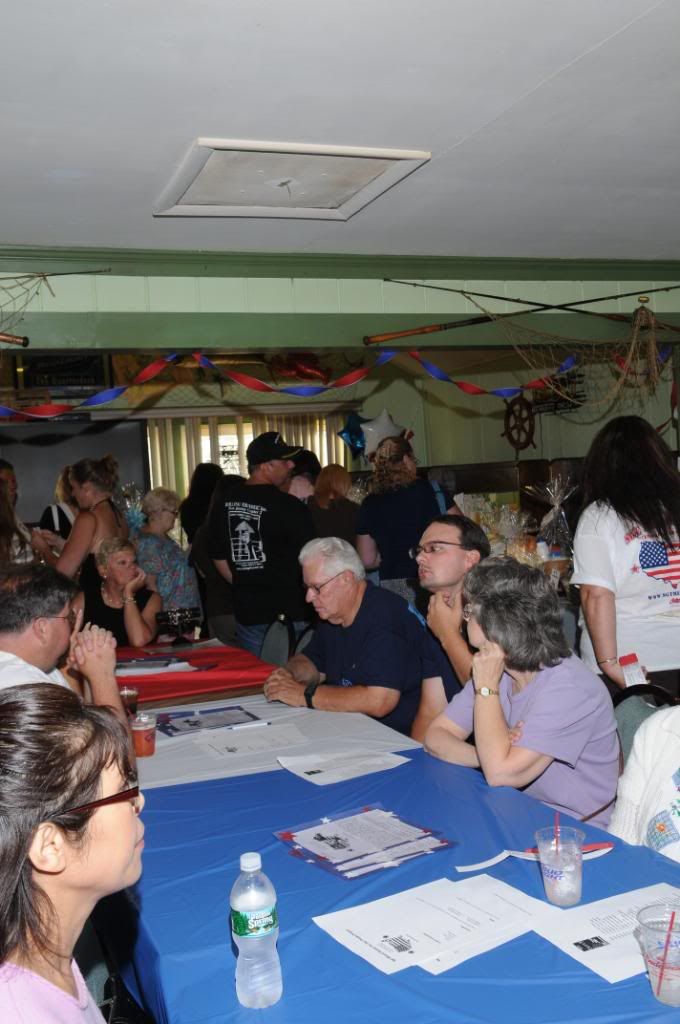 Everybody having a great time inside of Up the Creek in Keyport NJ where the benefit was held.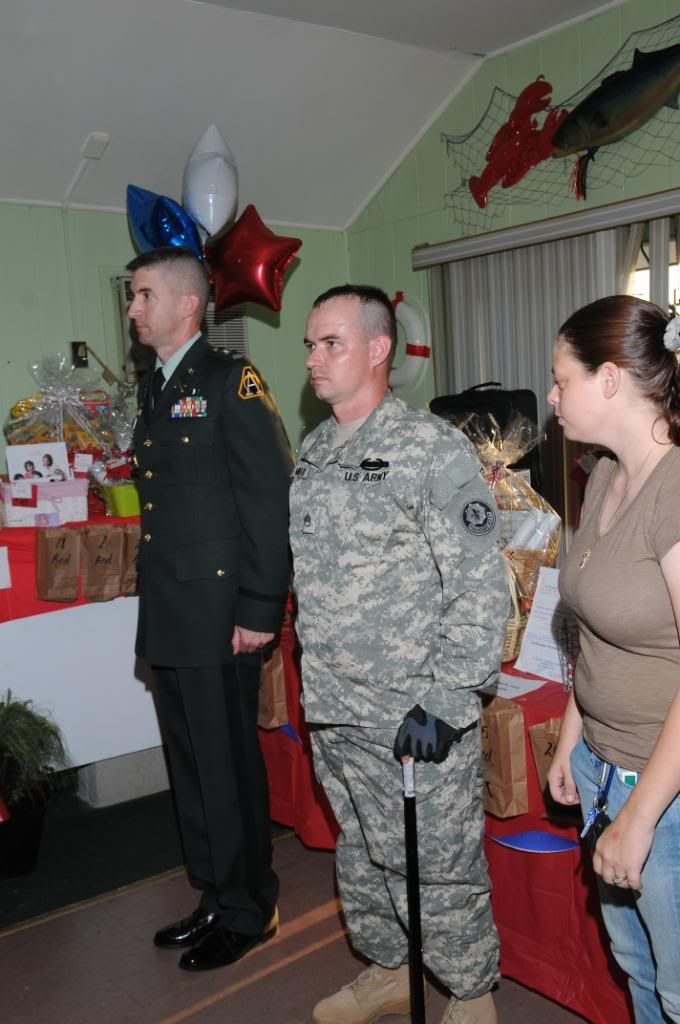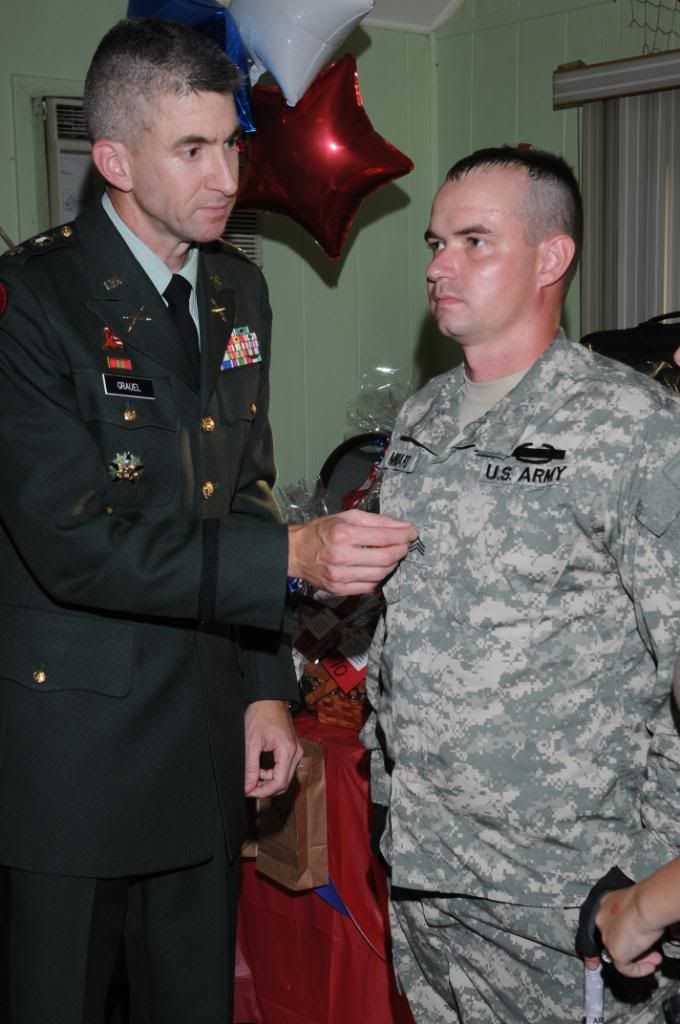 Sgt. Minard during his promotion to Staff Sergeant.
SSgt. Minards wife Lynda looks on after his promotion.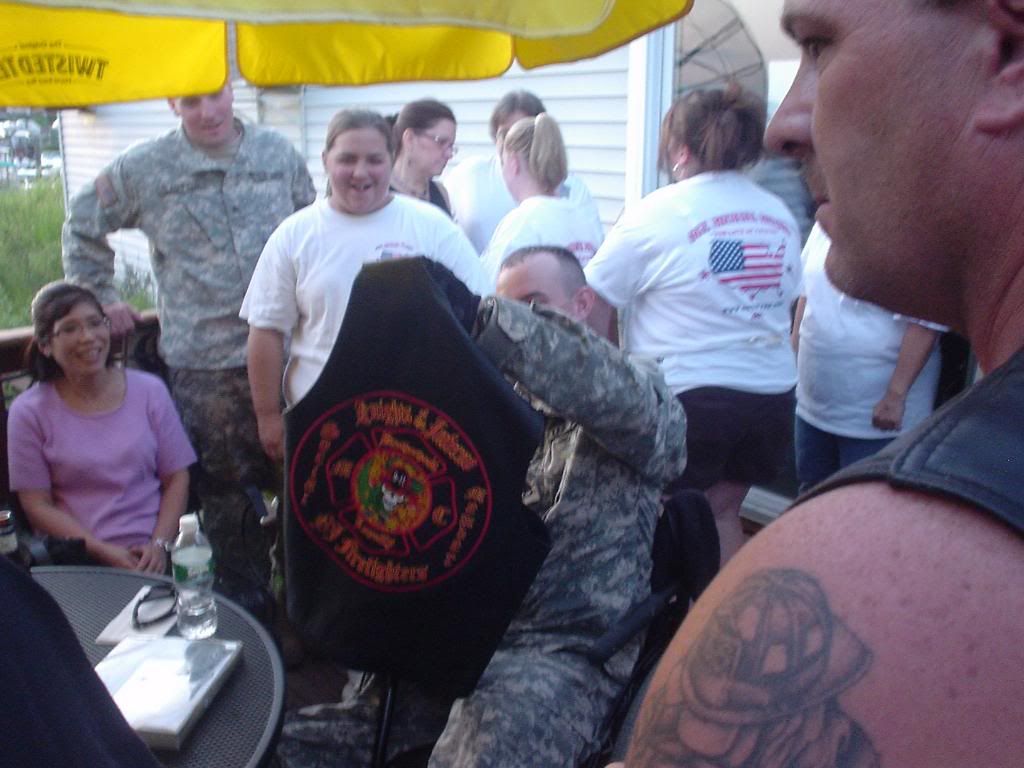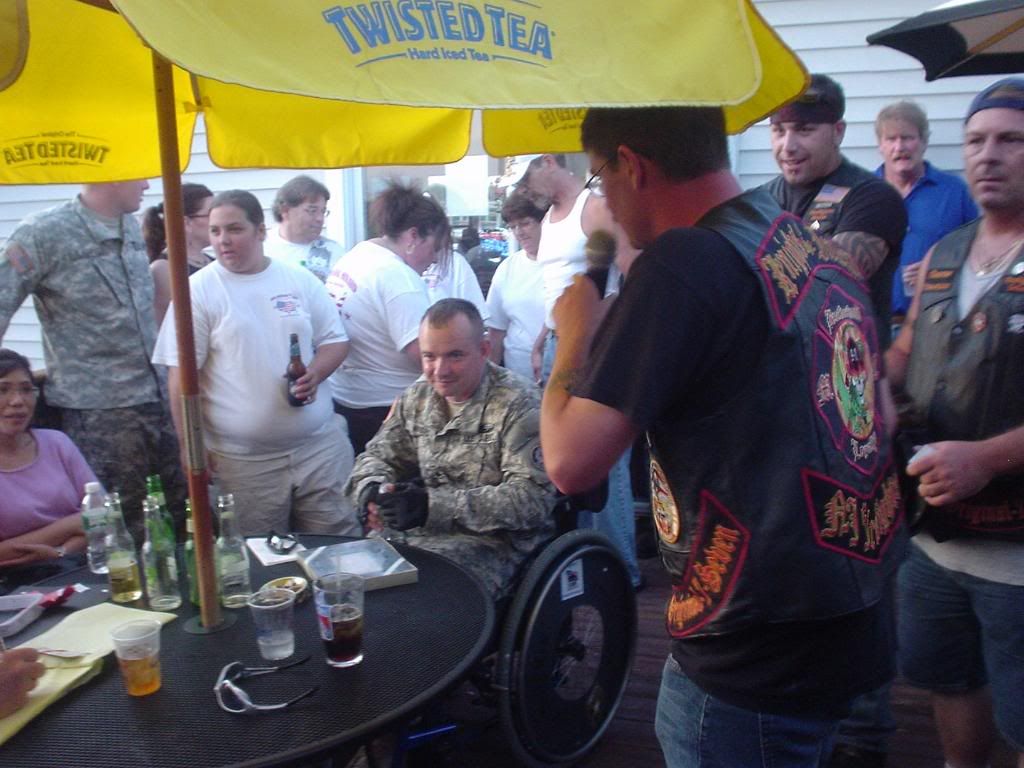 KIFFMCNJ Chapter 1 members look on as President Chaos announces the presentation of a check and SSgt. Minards colors. SSgt. Minard showing off his nickname "Sarge" patch on the front of his vest.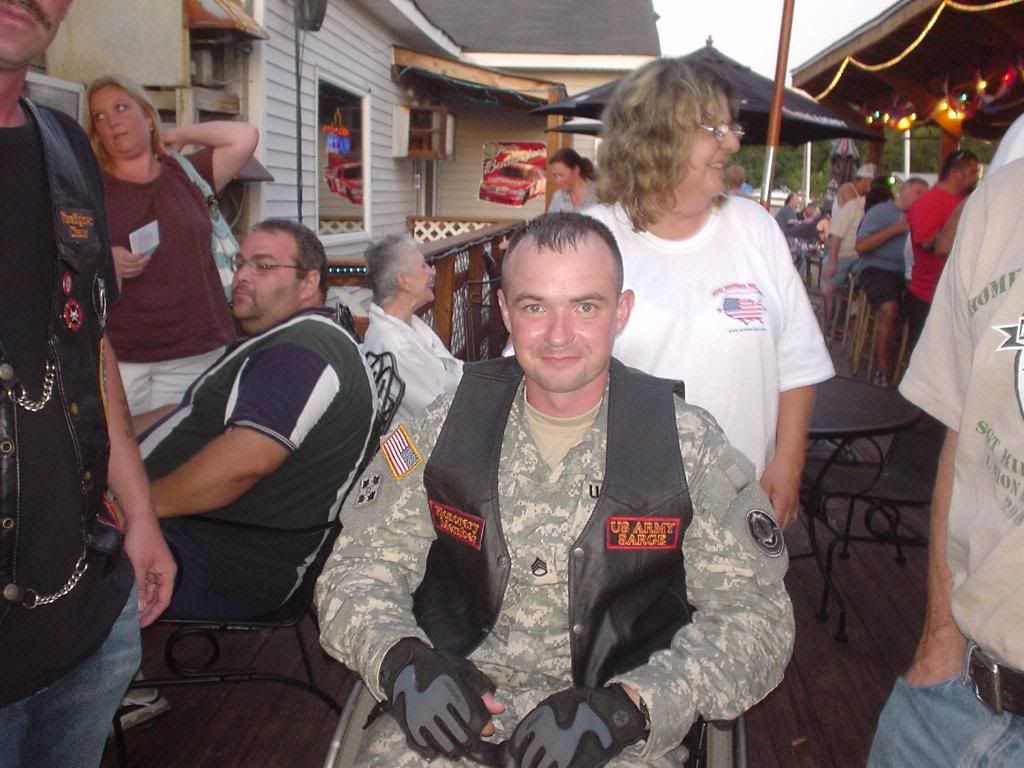 Social member Sarge and his fellow members of KIFFMCNJ Chapter 1 & 2