JD & Janice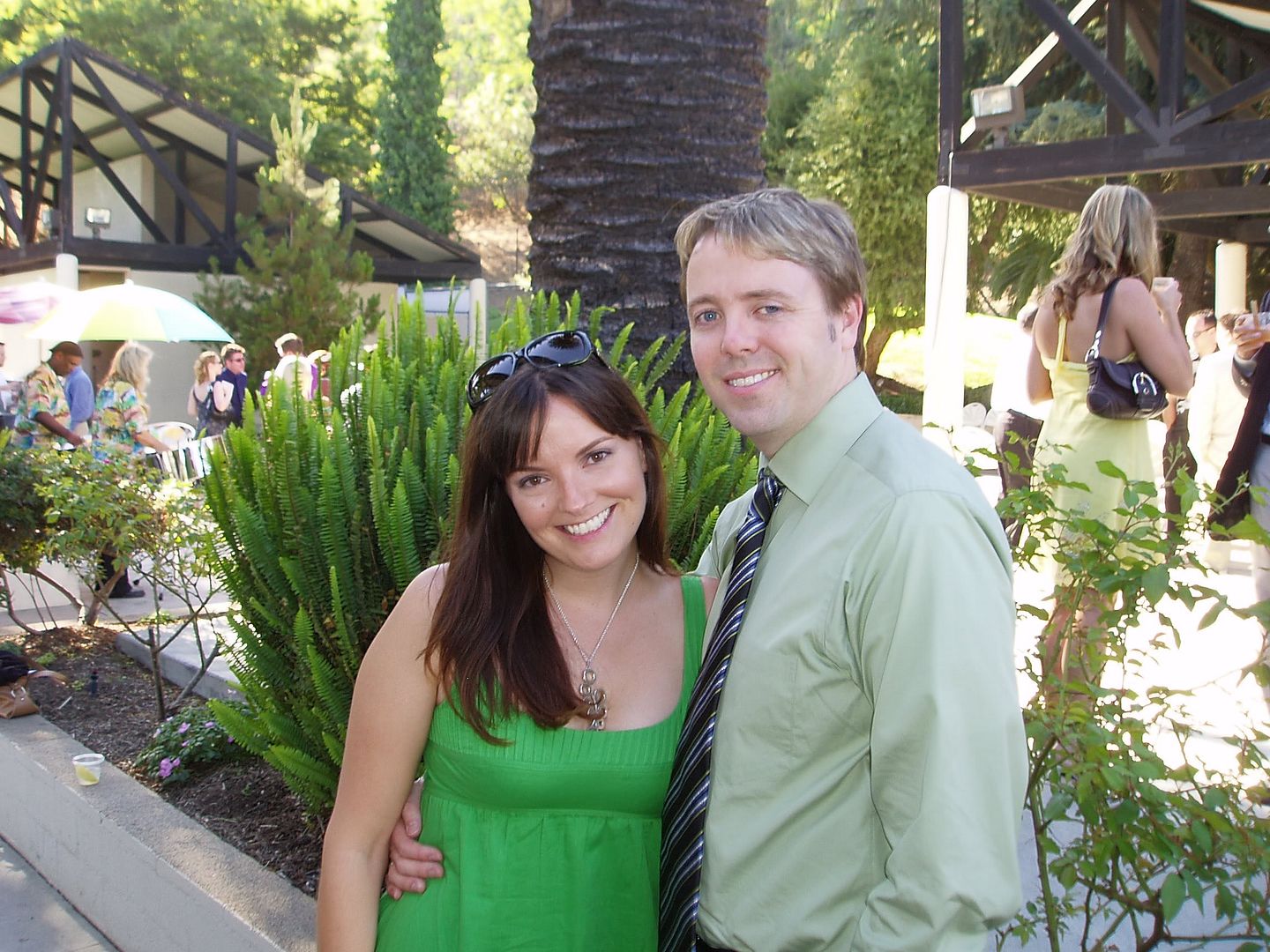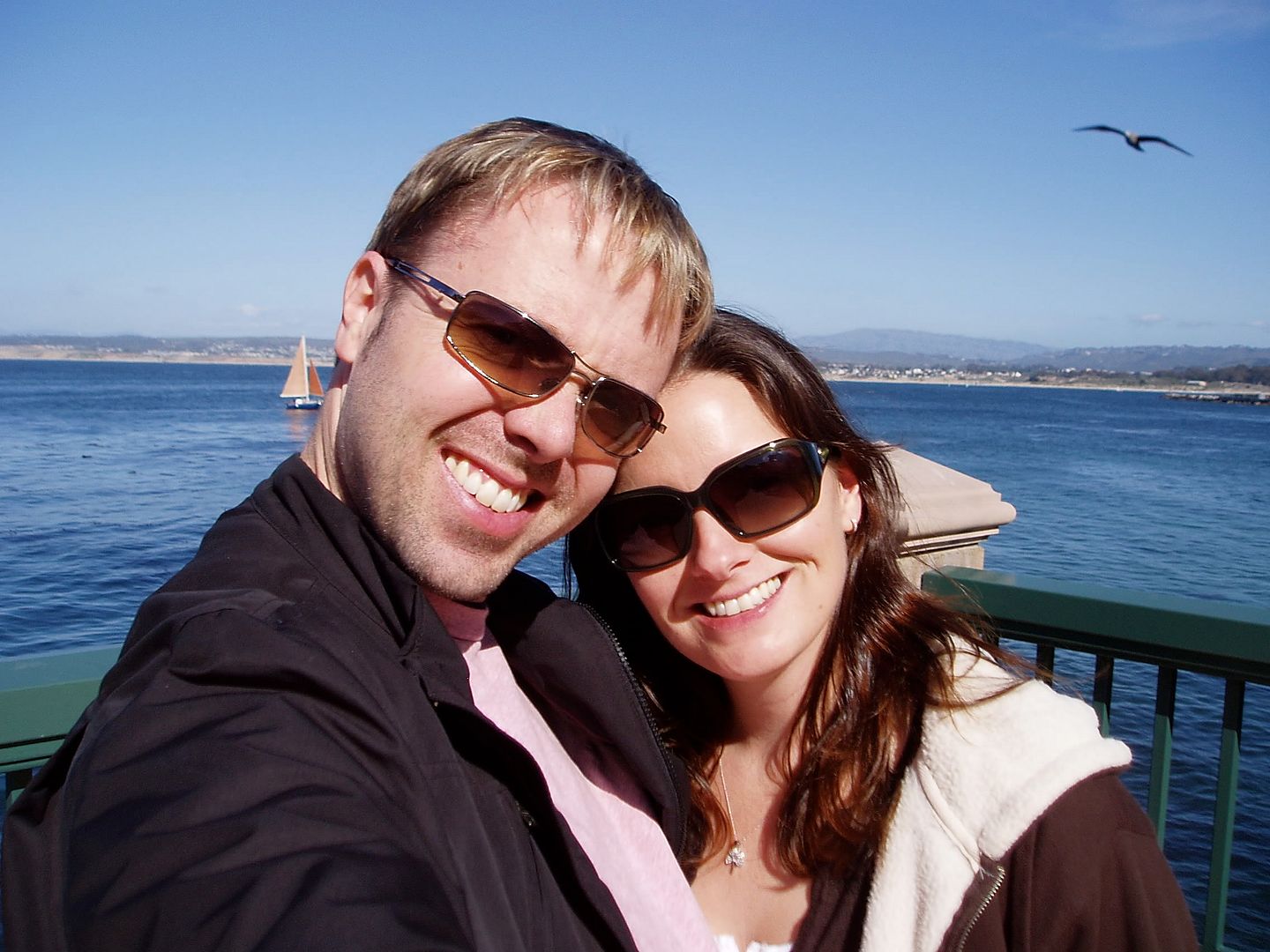 10.11.08
Planning Bio 

 If I stole a photo from your bio, please email me at jdandjanice (at) yahoo (dot) com, or page me on the Los Angeles Board .
the engagement
JD and I met through a mutual friend he went to undergrad with and I went to grad school with (I owe you big, Maggie!). We immediately felt as though we had known each other for a long time. Our first date was on St Patrick's Day 2006. Exactly a year later we were at Mann's Chinese Theater in Hollywood attending the premiere of a movie he had edited. I knew he was going to propose, but I was honestly not expecting it for 2 more months. In the middle of the crowd, reporters, cameras, JD dropped to one knee and asked me to be his wife. I was in total shock. It was supposed to be his day and he made it OUR day! I barely had time to catch my breath when he said "Oh yeah, I am taking you to wine country for the weekend!" We left the next day for Solvang, Ca (apparently featured in Sideways...I still need to see it). It is a cute little Danish village outside Santa Barbara. We fell in love with the area and we have decided to get married up there!

the ring
Planning
color scheme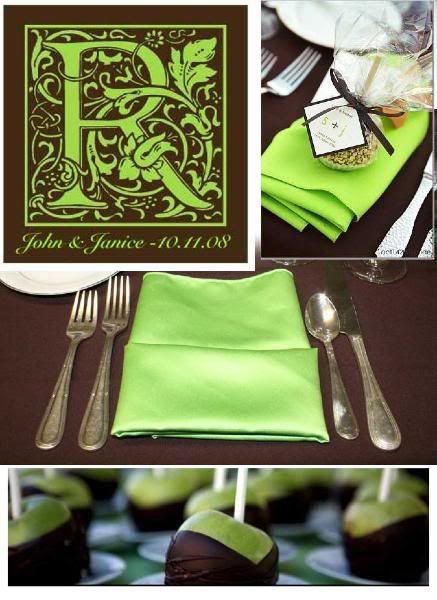 Chocolate Brown and Lime/Apple Green with orange and Pink flowers
Top right photo from "Oct142006bride's" bio.

the dress
Monique L'huillier Lea top and Coco Skirt with an Ivory sash for the Ceremony and the Valentine top, Coco Skirt and Chocolate sash for the Reception. (bottom center) Knottie "Alexv's" bio.
Below:  Ceremony Dress.  I have decided to remove the pick-up's from the skirt and also make the crinoline fuller at the hips to make it more of a ballgown. I still need my brooch bling! (and a hem would be nice)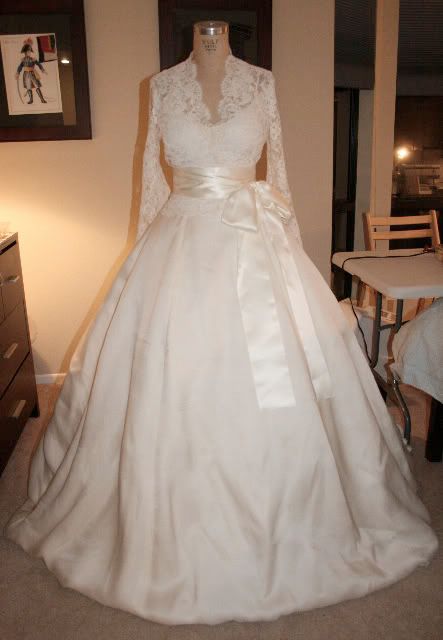 Below:  Reception Dress.  I am changing into a sleeveless top and brown sash.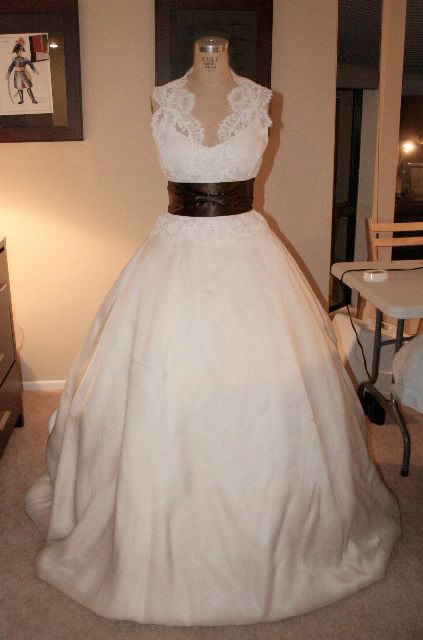 Below:  I would love an unstructured double french bustle.  This one is just pinned for now.  I  will also move the bow to the back for the reception.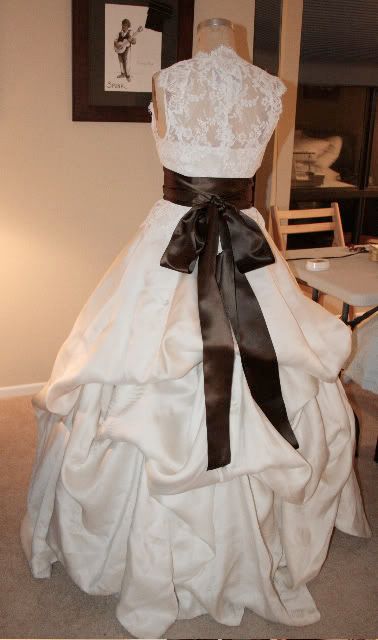 Below: front of sash detail and brooch for sash (Erica Koesler)

purse
shoes 
 hair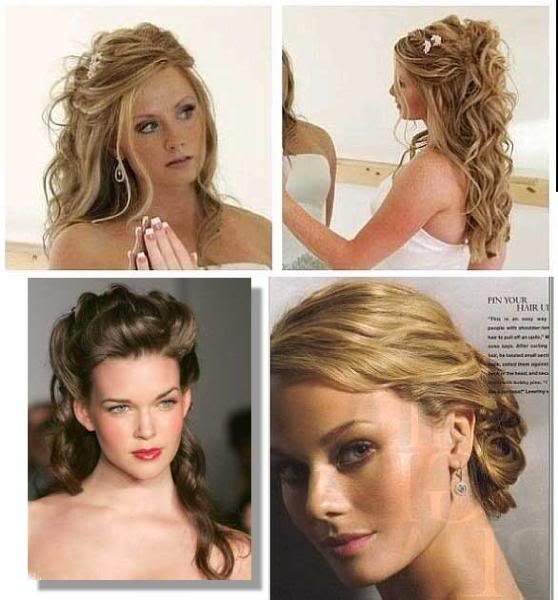 Photos from MrsDXBride06's bio. I love the bouquet, also!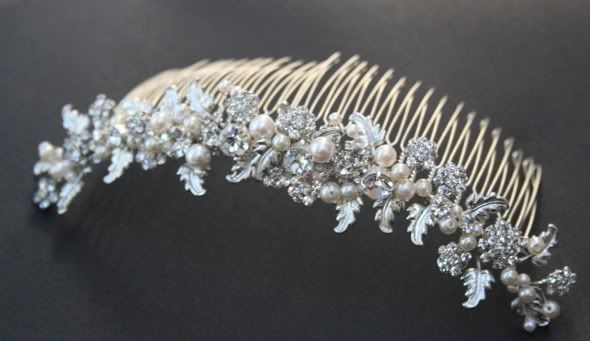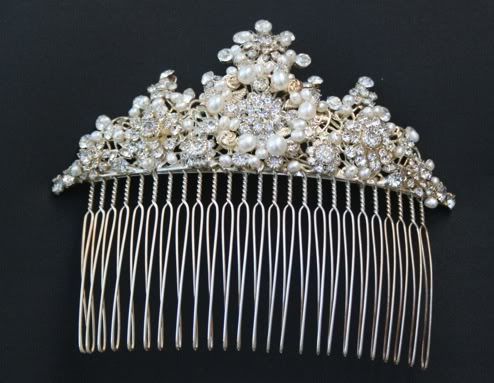 Two hair combs I purchased from the Erica Koesler Warhouse. I will probably wear the top one alone with a couple rhinestone hair pins in my bun.

veil
Right photo from "MrsJohnny's" bio
The Ceremony

old mission santa inez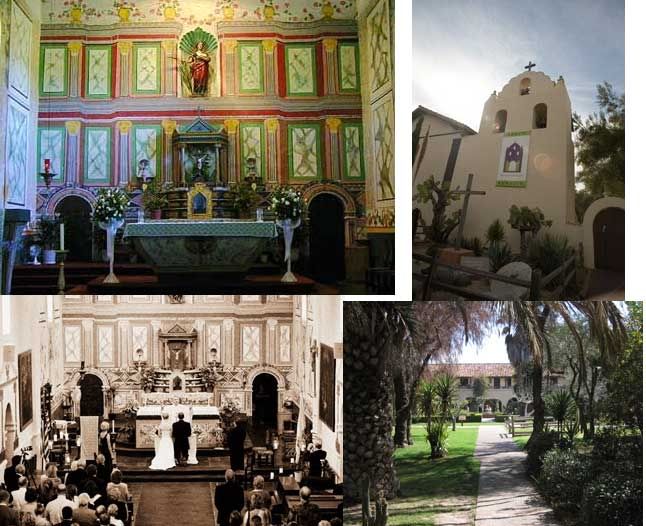 bouquets
My bouquet will be green w/ a little white (green jade roses, Tuberoses, green berries, mini green cymbidium
Orchids and white freesia)

from knottie "Mrs.Veroni's" Bio 
The bridesmaids will be greens, browns, oranges and pinks (peach dahlias, mini green cymbidium Orchids, green berries, jade roses, tuberoses and chocolate fern curl). I added pink since meeting with the florist, so that is not represented below.


bridesmaids
Choices, Choices!

the groom & groomsmen
ring bearer and flower girl 
                          unity candle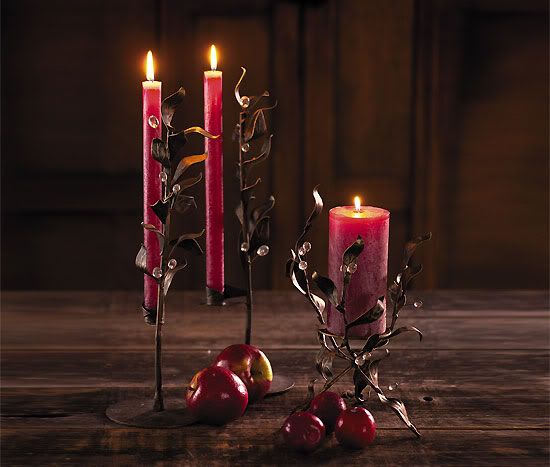 Our Unity Candle will be these candle holders from Illuminations. We will also put them on our head table at the reception.

The Reception
firestone vineyard's crossroads estate
centerpieces and decor
Half the centerpieces will the in low square glass containers lined with ti leaves and half will be lanterns surrounded by a wreath.  The flowers will be dark green hydrangea, Peach dahlias, terra cotta and jade roses, green cymbidium orchids and foliage.  I am also going to add in pink flowers. (lantern centerpiece from netterb's bio)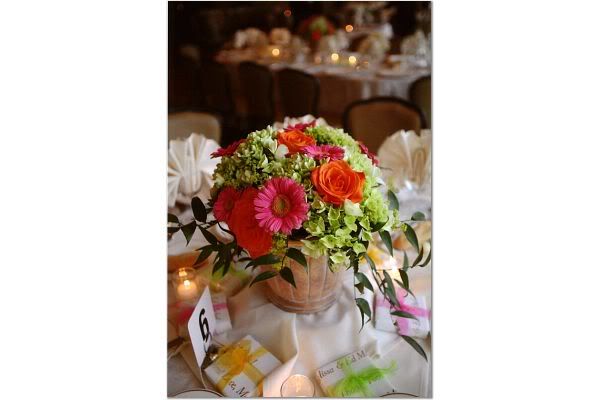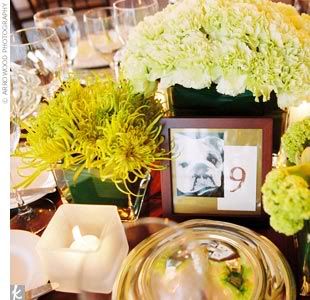 I may use this idea for my table numbers, but use photos of our four very cute kitties!
I purchased several mason jars for the cocktail hour barrels and for around the windows of the polebarn. (right) from "Firestonebride's" Bio.

cakes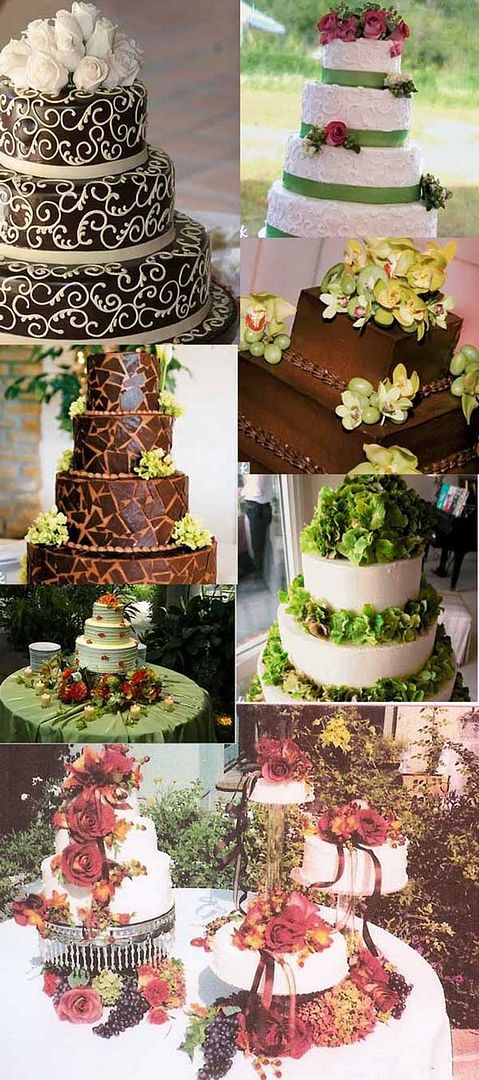 I want them all!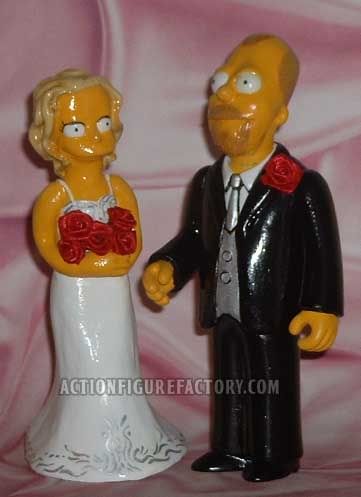 Our cake topper will be a customized "Simpsonized" version of us. We are HUGE fans. I will post the actual one once we get it.

server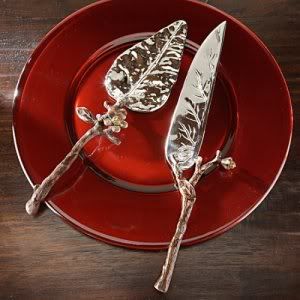 I LOVE this cake server. It is from Bombay Company, which is going out of business. I was able to get one thanks to the help of my fellow knotties!
sign-in table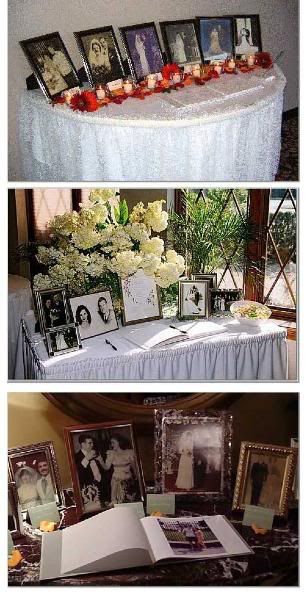 We are going to display wedding portraits from our parents and siblings weddings. I also would like to create a photo guestbook with Shutterfly.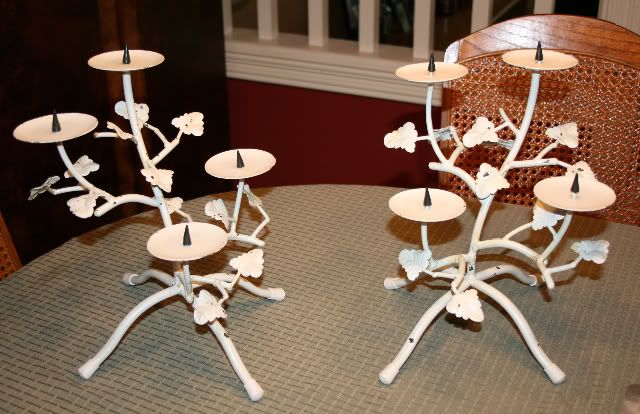 Candelabras from Marshals (only $7.99.each, what a steal!) They are very shabby chick and rustic with the leaves and chipped paint, but I will probably paint them bronze-brown to match the lanterns (or lime green)

card box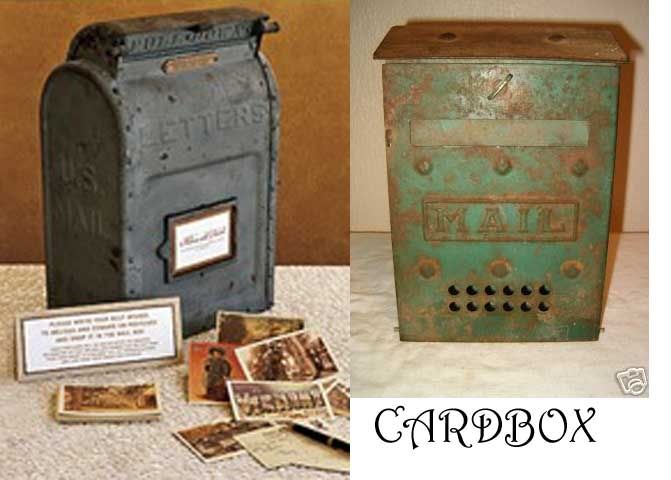 I am using the photo on the left as inspiration when I paint the mailbox on the right. Not sure what color yet, but I think it will work nicely for my card box.

escort cards/ favors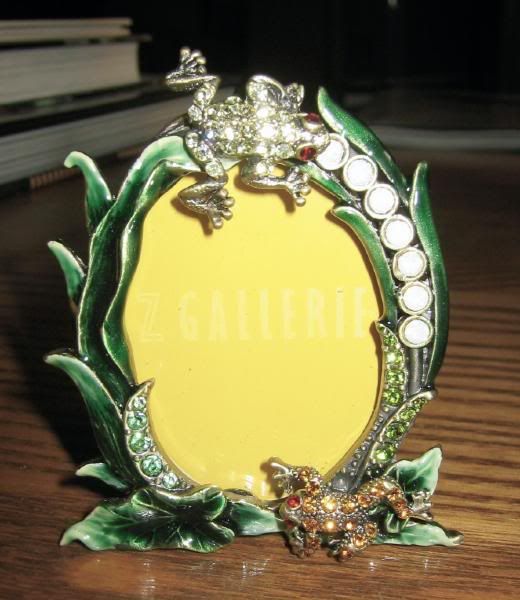 Paper and Invites
                        save the dates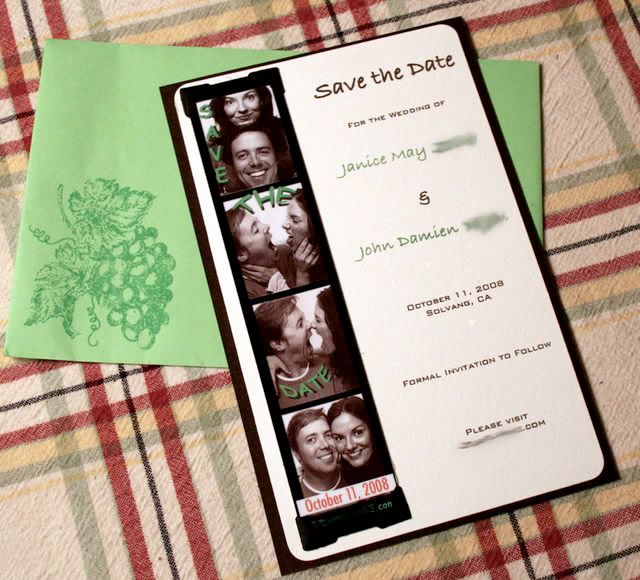 Our DIY save the dates! The photostrip was a removable magnet that I made on knottie Wendy55's xyron machine.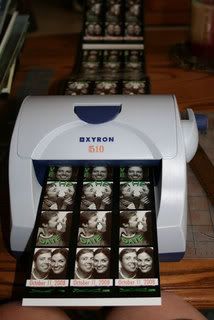 Mile of magnets!
                           invitations                         
I would like to create invitations like these using our colors. I may print them on a gocco machine. My MOH bought one for her wedding, and we will see how easily it goes!

programs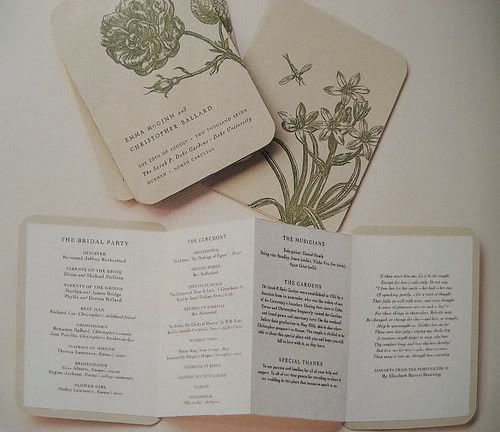 I love these programs from Martha Stewart. I may use them as inspiration for mine.
Vendors

Ceremony Venue: Old Mission Santa Ines
Reception Venue: Firestone Crossroads Estate
Officiant: Msgr. Gallagher and Father Mangini
Wedding Coordinator: Rebecca Stone of Duet Weddings
Caterer: Lorriane Lim Catering

Cake Creator: Dawn Peters/ Decadence Wedding Cakes
Florist: Juniper Presence/ Juniper Floral Designs
Photographer: Kim Fox Photography
Hair & Make-up:  TEAM Hair & Make-up 
String Quartet: Atlantic Strings
Disc Jockey: AMS Entertainment
Rental Company: Ventura Party Rentals
Jeweler: Ben Bridge Jewelers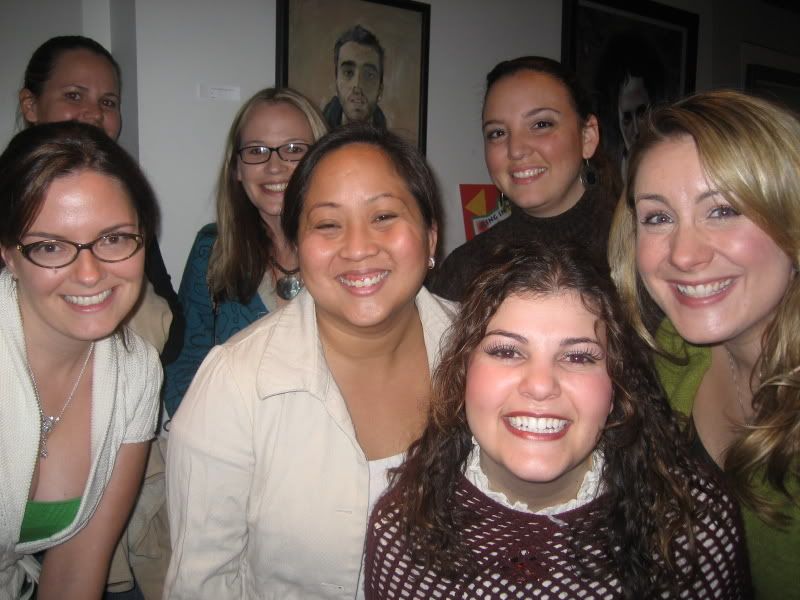 LA Knottie "Ragtime" GTG. November 2007