Announcements
Subscribe to posts
Commodore's Cup Series 2021
Lobster Regatta September 11th, 2021
Organizing Authorities - Kittery Point Yacht Club, Portsmouth Yacht Club and Piscataqua Sailing Association
 New Castle New Hampshire 03854 
The fourth qualifying Regatta for the 2021 Clipper Tavern Commodore's Cup Series is upon us! This PHRF Ocean Race will be held off the coast of New Hampshire and Maine and will feature Racing Class and Cruising Class. You still have time to get in on the fun at a reduced registration fee.  One Regatta is $40.00 and if you plan on doing the Dave Mowers Memorial Regatta as well you get both for $60.00. 
 Don't forget the Lobster Bake at KPYC following the racing.
If you have already registered and need tickets (they will be going fast so act early) go to the registration page below and lick on the storefront tab.  The social starts at 5:00 pm, awards giving at 5:30 pm, and the Lobster Bake at 6;00 pm.  Tickets are $20.00 per person for food and drink.  Rumson's will also be on site so you can sample their great rum selections, and don't forget to bring some cash so you can get in on the raffle. 
The regatta will be held 
​Saturday, September 11th, 2021, first gun at 12:00 Noon.
More information can be found on the event registration page:
www.regattanetwork.com/event/22042
One registration enters a yacht in all five Regattas associated with this Series. Other entry fees are available for yachts not competing for the Commodores Cup. Each Regatta is scored independently and perpetual trophies are awarded to the winning yachts. 
Dave Mowers Memorial Regatta September 18, 2021
Star Island Corporation and Piscataqua Sailing Association's
Gosport Regatta September 19, 2021
(Look for registration details)
KPYC CRUISE COMMITTEE 
2021 SUMMER EVENT SCHEDULE 


In hopes to get a few people to meet out on the water we would like to introduce a few cruises that you can put on your calendar. Hopefully we can get together and fly the KPYC burgee en masse. 

The idea for these events is an informal cruise where we can meet up, make a few memories, and promote club camaraderie.

If you are interested in getting on a boat with another member please let Dave Severance know at dseverance@gmail.com and we will work to get you on board.



Upcoming events:


Brave Boat Harbor -July 17 1PM  -Brave Boat is a smaller harbor and this is the perfect place for powerboats. There is a sandbar that emerges at low tide. This is great for coolers and beach games. The idea is to beach the boats.

Capt. John Smith Isle of Shoals Takeover -Friday Aug 13th 5pm -Capt. John Smith was the first Captain to spot the isles of shoals in 1614. We are looking to use all of our moorings out at the shoals and get out there Friday afternoon and raft up. Some boats will stay the night and cruise back the following morning. We will have a few dinghies so we can get between boats and for the kids we can get rides out to see the seals behind Appledore

Pease AFB/Welsh Cove Thunder Birds -Sept 12 11am -The Thunderbirds are returning to Pease and we are looking to raft of in Welsh Cove which is at the end of the runway in Great Bay. We will watch the Jets overhead and have a social.

We are also looking to get a cruise to Richmond Island/Portland in late July. More details to follow.

Please RSVP to dseverance@gmail.com if you plan to attend. Again, if you are looking to get on a boat we can certainly help.

Thank you,
Dave Severance
Cruise Committee Chair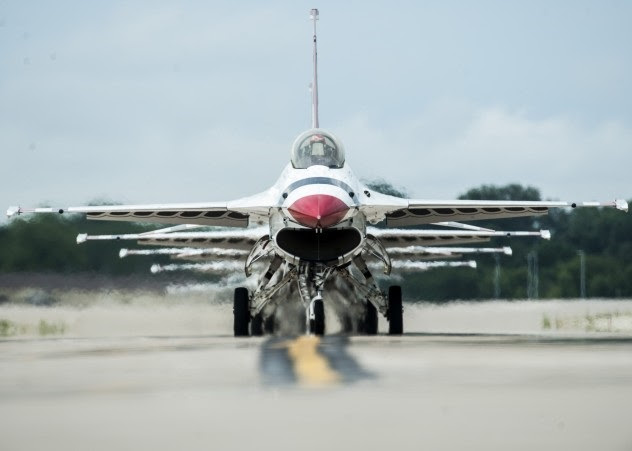 Commodore's Corner

Greetings:  The Club has been very busy lately with many of our members showing up to just relax and enjoy the deck! Two weeks

 

ago we had a Friday night social and although the weather was not that inviting, a good compliment of members and guests showed up. Of course Mary Kath and Judy showed off their new rugs purchased for the club.
 


 


And of course the food and drink was outstanding, thank you Judy and Mary Kath for helping out with this.

 
The next Social will be on July 16th at 5 PM so make a note of it so you don't forget. The Board has also picked August 28th for the Grand Lobster and Clam Bake. This event sells out every year so make sure you sign up early. There will be additional info on both of these events as we get closer.

On membership, we are at capacity of 200 as prescribed by our bylaws and have established a waiting list. My guess is it is getting around as to what a great deal KPYC actually is. Should you have any friends interested make sure they get on the list fairly soon as we anticipate it filling up as we move into the boating season.

We have established a new "Cruise Committee" which is chaired by Dave Severance. The idea is to have something off site of interest for the members. Destinations being considered are:
More to come on this as Dave and his committee continue a work in progress.
  
A couple of weeks ago a Board Member brought up the idea of selling hot dogs on the weekends for the members and guests. I thought it was a great idea and told him to give it a shot. The idea has been well received and is going well. You get a premium dog with all the fixings for only 2 bucks and you don't have to leave a tip!! (you can if you want) I am going to earmark any profits to the Social Committee for future events which everyone enjoys.
 

 
Sailing school is underway and we have a full complement of participants. This is something you may want to consider next year should you have any interest in this aspect of boating. It is fun and very educational.

Several members have asked about Membership Cards and Dinghy Stickers. We are currently working on that and should have it wrapped up in the very near future. We are not doing parking stickers this year as the last time we tried it we had no one to enforce it. Now should there be anyone who would like to donate their time and be a parking lot attendant on the weekends please let me know and we will bring back the stickers!!

Members have also asked about the missing flagpole, well we actually have the new one but Ed  is just waiting on the hardware to secure it with. Brenna Cavanaugh has been appointed the Club's new quartermaster and will be working on getting apparel that members can purchase online with the Club insignia. Items to include hats shirts, and outerwear.

Last but not least we presently have a vacancy on the Board of Directors to fill the remaining term of a member who retired. Should you be interested in the position please send me a note as to why the position would interest you. We meet every second Monday to conduct business in the operation of the Club.

Now a few House Cleaning reminders!!!
Launch Hours
Tuesday, Thursday & Friday 1 to 9
Saturday and Sunday 8 to 9
 
Also contrary to misconception the beverage frig is still a buck and a bag of ice is still a buck. Seems like some crazy rumor floated around that everything was free, can you imagine that?  Also please remember to LOCK the frig once you are done with it and should you be the last out please make sure the club is locked.

As always should you need anything or have comments, ideas or would like to be on a specific committee do not hesitate to reach out to me at commodore@kpyc.net.

Dean Crombie
KPYC Commodore
See you at the club! 
Fair winds and following seas,
the KPYC Commodore
Commodore's Corner

 
It was a great weekend at KPYC for Docks In and the New Members social.  click on the link to view the message from Commodore Dean Crombie and photographs to commemorate the good time had by all who attended.
 
See you at the club for a summer full of fun!
Fair winds and following seas,
the KPYC Commodore
Commodore's Corner

 
Greetings:  

It has been a long winter and cool spring, but this weekend is the official opening of the Club.

With what is known as "Docks In weekend" from 8AM to approximately noontime volunteers will spruce the place up with everything from window washing to dusting as well as getting the exterior in ship shape. The effort will be coordinated by our House Chairman, Ed Arsenault . We encourage all members to come down and lift a hand if only for an hour. Ed has been doing a great job of getting the place ready for summer and his crew  has just put a new coat of stain on the deck and it looks great.

 The following day (Sunday) will be the "Meet and Greet" for new members as well as the seasoned veterans. The event starts at 11:30 AM and is open to all members. If you would like to attend please let our Social Coordinator, Judy Sabin know you are coming. Judy and her crew have been working very hard to make this event spectacular, with plenty of good food, drink and best of all it is free !!

Over on the sailing side, the school is getting ready to roll and we have a good compliment of new sailors enrolled. Our sailing chairman is Tom Keturakis who has done a great job in getting it up and running after a year long break due to the virus.

We do not have a mask mandate at the Club, but if it makes you feel more comfortable then feel free to wear one. Additionally if you would like to give Judy a hand on Sunday you can reach her at social@kpyc.net She is always looking for new people and new ideas.

 And as a reminder make sure you pay your dues and dingy fee so you don't get left behind !!

 With the mess we have been in it is easy to do.

 As always if you would like to chat with me at any time with new ideas or anything in general I am always available at commodore@kpyc.net or you can reach me at 603 692 3303

May The Warm Winds and Mild Seas Be with You

 Dean Crombie, KPYC Commodore

                              

 


 
See you at the club!
Fair winds and following seas,
the KPYC Commodore
Commodore's Corner



Introduction
Greetings:  First let me introduce myself for all who I have not met. My name is Dean Crombie and the new KPYC Commodore. I was elected in December taking over the reigns from Commodore Chris Snow who honorably served for the prior three years with distinction, and now sits on our Board in an advisory position. I am a resident of Somersworth and have recently retired from the Somersworth PD after serving as police Chief for 21 years. I have two boats I keep in Portsmouth and like most of you, can't get enough of the ocean!

To say the last year has been challenging would be an understatement. We have allowed limited use of the inside of the club and the kitchen has been closed. The deck is presently open but with mask use and social distancing are required, and all social events have been canceled. The Board will be taking up the issue of reopening the club and starting our social calendar at the April meeting and we hope to get back to some sense of normalcy moving forward. We will following the guidelines of the State that will be in place at the time. According to the experts the Country will develop "herd immunity" by mid summer, I guess time will tell.

On another note KPYC presently has the lowest dues structure of any club in New England from what I can gather. This comes about by having a fiscally responsible Board of Directors and having a volunteer and hands on approach to almost every task in keeping the club up and running. When you filled out your membership application we asked what you could contribute to the club and were now going to call on everyone to help. I have attached a letter from our House Committee Chairman, Ed Arsenault who is seeking out anyone who would like to join his committee in getting the club and docks ready for the spring opening. 

Should any member wish to contact me for any reason, or perhaps you have an idea for the good of the club, please email me at nhpa@rcn.com or feel free to contact me on my cell at (603) 817-6701.

Wishing you all a great boating season !!!
Dean Crombie, KPYC Commodore

 

House Chairs Call for Volunteers

Dear Fellow KPYC Members;

I am writing to you to seek out fellow members who are  interested in becoming involved with the routine work required to maintain, operate, and plan for the future of the club.

As most of you are aware, the current club exists because of members' volunteering contributions. With your help, I would like to set up sub-committees to work in conjunction with the house committee to include:
Grounds and landscaping
clubhouse interior and exterior,
launch maintenance
docks and floats
club improvements
long range planning
If you are interested in helping to maintain and grow KPYC please email me, 
Edarsenault79@gmail.com
 I will be setting up a meeting date this spring. I thank you in advance for your consideration and look forward to your response(s).
Kindly,
Ed Arsenault
House Committee, Chair