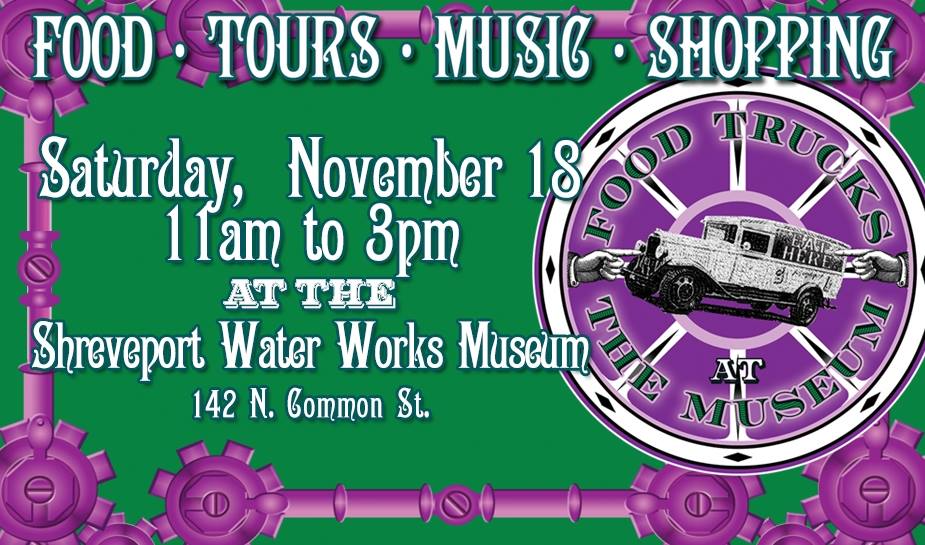 Shreveport Water Works Museum is seeking volunteers 
for Food Trucks at the Museum, a day filled with food, food, food, live music, food, tours of the waterworks, fun things to buy, events for the kids, events for the adults, and food. 
The event is 11-3, but volunteers would be needed between 10-4.  To learn more about the event, click here.  To volunteer, contact 
Maria Schmelz at 
mmschmelz@gmail.com
 or 
318-286-9101.