Kay's primary teaching location is in Rockville, Maryland. Lesson times are also available at local and national events. Send an email or text message if you'd like to arrange individual lesson time at one of these venues, or a workshop in your area. 
Contact info is below. See the "Group classes" page for sample class descriptions.
Click here to join Kay's *mailing list
*
for details about upcoming events.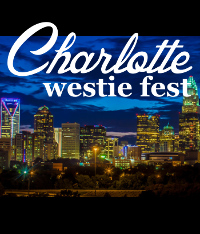 Charlotte Westie Fest (Feb 1-4, Charlotte NC) 
is just around the corner and down south a
ways, with its focus on social dancing & friendly people. I'm coordinating some things to make first timers & new dancers feel welcome. You are so welcome on any of these ventures. Let me know if you are joining!
Hollywood Ballroom (Feb 16, Silver Spring MD)
welcomes beginning westies at 7:30pm with Dave, Casey and crew. Join me at 8:15 for the intermediate class where we'll work on making our dancing even better together, and then stick around from 9pm till late to dance dance dance at DC's largest weekly WCS party. 
MADjam (MidAtlantic Dance Jam) (Mar 1-5 in Baltimore MD)
 is the DC area's elegant signature event and the biggest, best-run WSDC contest anywhere in the world. I'm event co-director for this one with Dave Moldover and the Dance Jam Productions team. I'd love to see YOU at our party! If it's your first time joining us, please sign up for our
Newcomer Welcome Program
so we can help make sure you have a fabulous time. And I'm always looking for friendly people who want to help welcome the new folks.
email me if you can help. 
Boston Tea Party (March 22-25, Boston)
Cross pollinate your swing!
The Boston Tea Party (BTP) is the only remaining Crossover Swing Event in the USA. Competitions and workshops in Lindy, Balboa, West Coast Swing (WSDC), Shag and Blues are surrounded by energetic social dancing. Come swing with us!
also upcoming: 
ESS Camp Boston
Space Coast Dance Club (Florida) April 28-29
Jack & Jill O'Rama
Liberty Swing
Upstate Dance Challenge
---
JudgesEye workshop 2 20 16