For a FREE quote
Call 1300 470 214
Jim's Antennas – Your trusted Digital TV Antenna & Aerial specialists Australia-wide.
Call us for all your TV aerial and digital TV antenna installation, TV wall mount, home theatre and conference room needs for the home or office. We have more than 150 trained and experienced antenna installers on standby, ready to help you with all your audio and visual upgrades.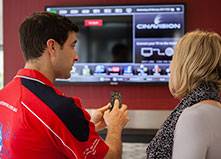 Digital TV
Jim's Antennas offers a full range of television antennas to suit all digital transmissions. We can help with installing brand new antennas or repairing your existing antenna.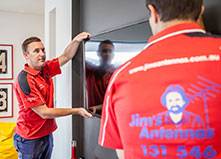 Wall Mounts
Wall mounted flat screens not only increase the aesthetics of most rooms, it's a great way to enhance your viewing experience. Call us today for help with your screen.