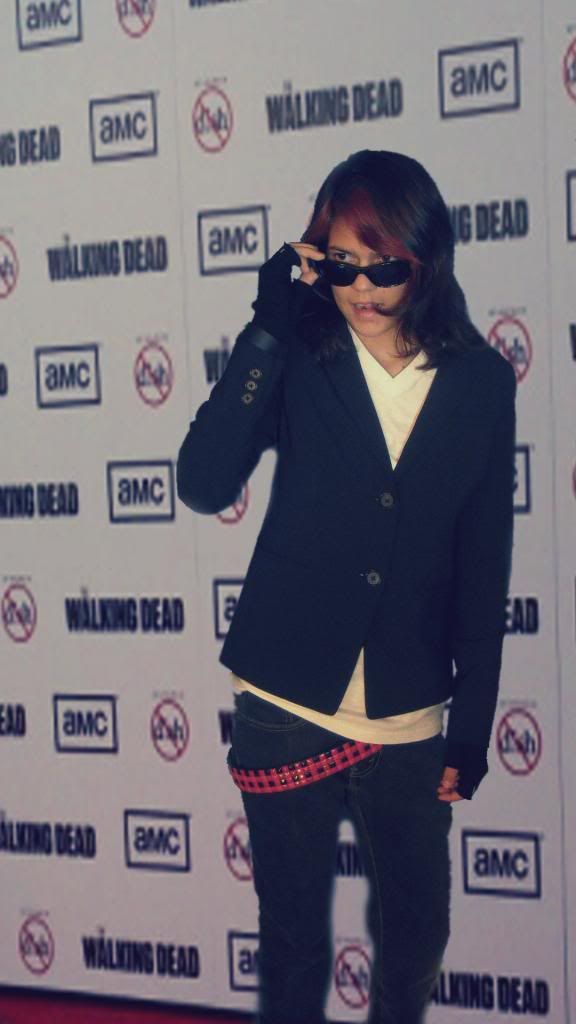 JC Andrews is an up-and-coming young musician, model and actor. He plays guitar, bass, drums, trombone, keyboard and synth. He is also lead vocalist for unching Justice and backup vocalist/lead guitarist for Abandoned Generation. Born in New Orleans, Louisiana and growing up in Emerald, Australia, he somehow ended up in the small town of Shelburne, Vermont. Cracking into the music business from such an unknown place is hard, but he's managing to do it. Already being followed by several record labels and colleges, he takes pride in what he does. 
"I try to live my life as normally as possible," JC tells us one morning as he walks to the bus, "I don't think of myself as any higher or any better as my peers. I justhave a bit of a talent and a bright future waiting for me." 
Oh yes JC, you do live your life quite normally. Except for the occasional flight to a major city in light of a photo shoot, movie scene or concert, JC keeps it on the down-low. 
"Until I come out with my first single (which he is working on), people aren't going to know who I am really, and don't need to," he told us. 
Although not big, he does have fans. We met a few at one of his benefit concerts in downtown Burlington, Vermont. 
"He's so amazing!" 10 year old Jamie Patt exclaims, "He's my idol! I even got his signature!" 
Building a slow but steady fan base as his talent is leaked, we're sure JC will go somewhere. Just in case you happen to be one of his almost 200 fans, we set up this site where you can get everything and anything you want to know about him.