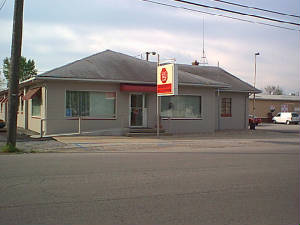 801 W 2nd Street
Seymour, IN 47274 
Monday thru Friday, 8:00-4:30
Vital Records/Environmental: 812-522-6474
  Nursing Division : 812-522-6667  
JACKSON COUNTY HEALTH DEPARTMENT MISSION STATEMENT
THE MISSION OF THE JACKSON COUNTY HEALTH DEPARTMENT IS TO
PROTECT PUBLIC HEALTH  AND THE ENVIRONMENT IN WHICH WE LIVE,
 RECOGNIZING THAT THE PRACTICE OF PUBLIC HEALTH IS VITAL
TO ALL INDIVIDUALS AND THEIR COLLECTIVE WELL BEING.
WE WILL PROMOTE THE BEST ACHIEVABLE SCOPE AND QUALITY OF HEALTH SERVICES FOR
 THE CITIZENS OF JACKSON COUNTY   VIA PROVISION OF SERVICES, EDUCATION AND THE EXPLANATION OF HEALTH CARE REGULATIONS.
WE WILL STRIVE TO ACHIEVE SATISFACTORY COMPLIANCE WITH STATE AND LOCAL LAWS.    
Press Releases & Announcements
SMOKE FREE INDIANA
Effective: July 1, 2012
Click here for details on this new law
More information available from the
Indiana Alcohol & Tobacco Commission
  Sharps Disposal Program Available