2018 IPSA World Congress of Political Science to be held in Brisbane, Australia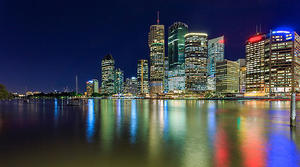 We are pleased to announce that the 25th IPSA World Congress of Political Science was allocated to the city of Brisbane, Australia, following a decision taken by the Executive Committee (EC) at meetings held in Paris on April 25 and 26 2014.
The EC was very impressed by the candidacy, even describing it as "exceptional." The host organisation, the Australian Political Science Association, had already secured full support from the government of Australia, the government of Queensland and the city of Brisbane, along with universities, associations, organizations and individuals from the Australian political science community.
The 2018 World Congress will be held at the world-class Brisbane Convention and Exhibition Centre (BCEC) on dates still to be determined. More details about IPSA-ECP call for papers, panels and activities will be listed here nearer the date.