Contact information:
NEW YORK STATE DEPARTMENT OF FINANCIAL SERVICES
1 State Street Plaza
New York, NY 10004-1511
NY DFS HOTLINE
1-877-226-5697
BACKGROUND REPORT CERTIFICATION REQUIREMENTS AND CHECKLIST
If you are planning to organize any of the financial services entity listed above which is supervised by NY DFS, an investigative background report will be required. 

Background investigations for the New York State Department of Financial Services (formerly NYS Banking Department) must be completed by an independent licensed private investigation company. Inter-Pro Investigations is a licensed private investigation company in the State of New York and is authorized pursuant to Article 7 of the General Business Law to conduct such investigations.
One of our areas of specialty in investigative practice is conducting background investigations required by the New York State Department of Financial Services. We have a clear understanding of their mandated rules and procedures to complete a background investigative report and we aim to comply with their standard requirements whenever we submit a background report on behalf of an applicant seeking a NY DFS license for their business.
Inter-Pro Investigations has been conducting Financial & Banking licensing background investigations for over 10-years.
PROCESS & COSTS
Service rate for a Background Report: $750.00/each person (applicant).
Click here if you require a
Background Investigation.

Need a Lawyer to help you obtain a Banking License?
Need a Lawyer to help you obtain a Banking License?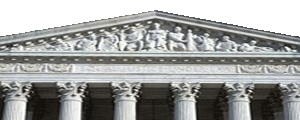 1460 Route 9 North, Suite 300
Woodbridge, NJ 07095
Telephone: 732-404-1128
Facsimile: 732-404-1129
Serving clients in New Jersey, New York, Pennsylvania, and nationwide.



In New Jersey and across the nation, the lawyers at Levy & Watkinson have earned a reputation as leaders in the mortgage compliance and mortgage licensing area. Working first in the New Jersey Department of Banking and Insurance, Wayne A. Watkinson and E. Robert Levy now advise mortgage industry clients in ways to minimize and deal with compliance risks. Supported by attorney Janet A. Sofield, they provide focused legal solutions in all aspects of mortgage lending law. Richard B. Gelfond assists financial institutions and title agencies with residential and commercial real estate closings and title reviews.
or in Texas
8080 NORTH CENTRAL EXPRESSWAY
SUITE 890
DALLAS, TEXAS 75206

This comprehensive investigation takes approximately 30 to 60 days to complete and we will send the final report directly to the New York State Banking Department. The complete investigative service cost $750.00 /individual applicant, plus any administrative fee, which an educational institution may charge for releasing a student transcript.