What a good lookin' group of guests!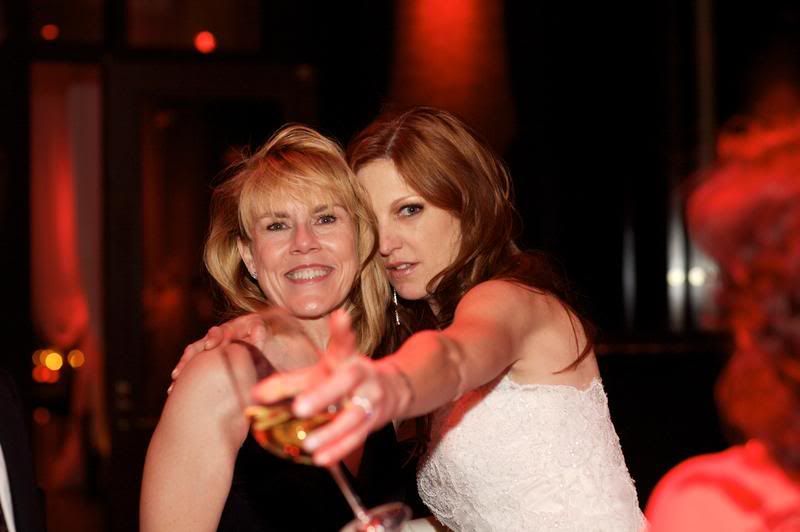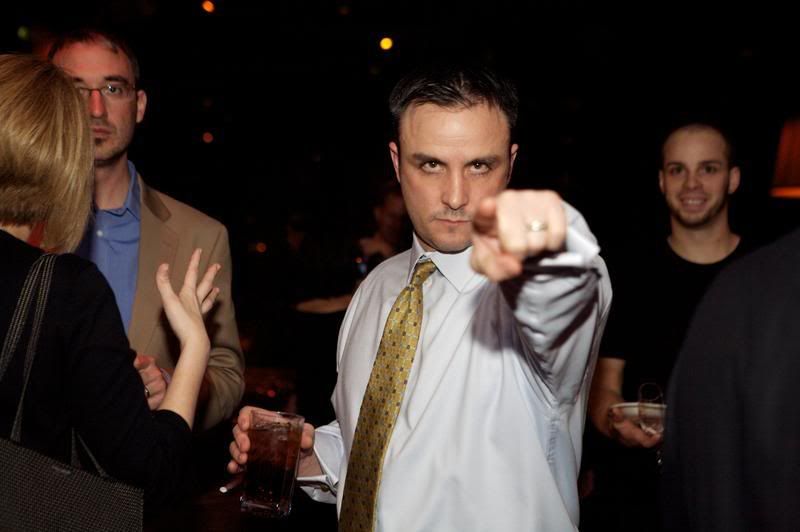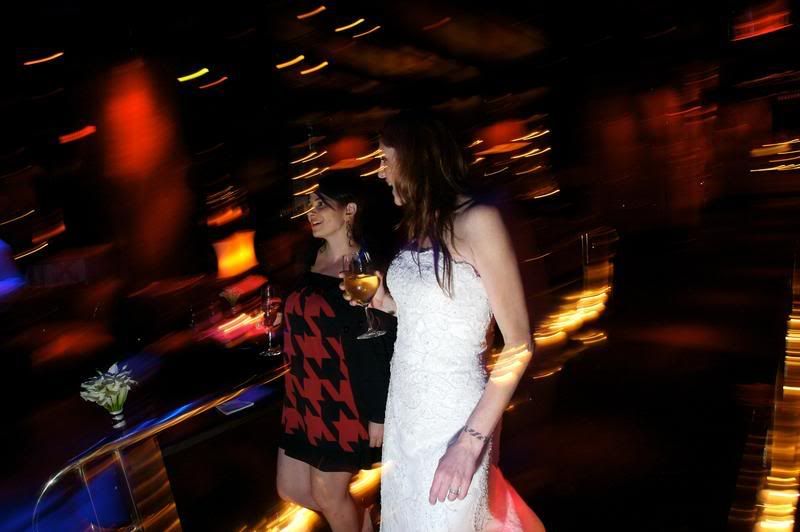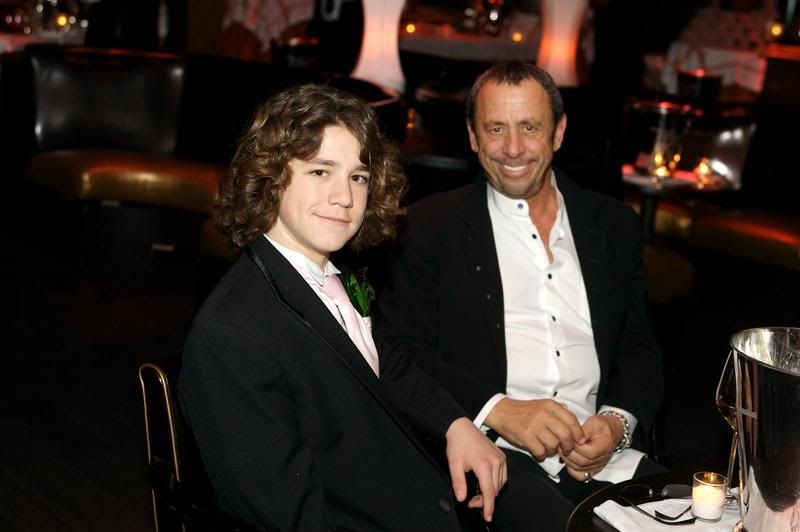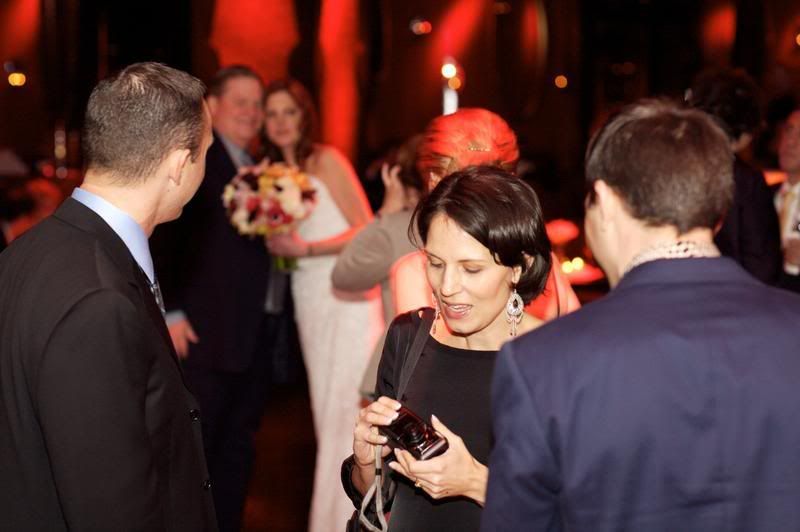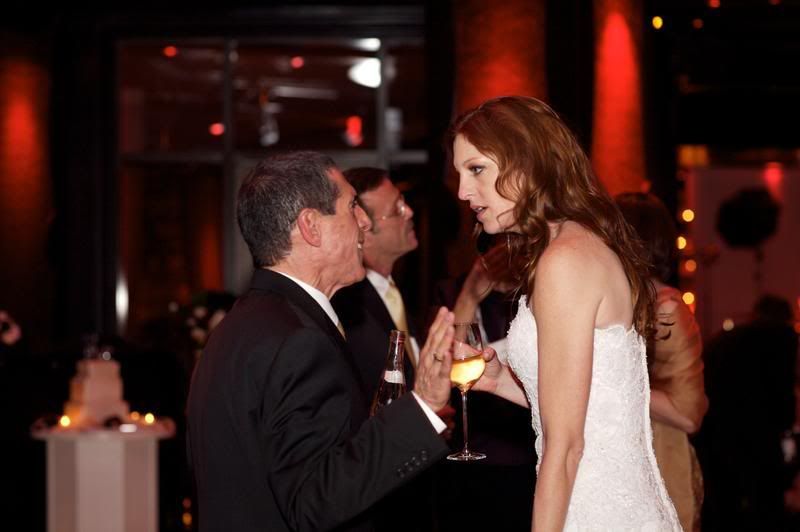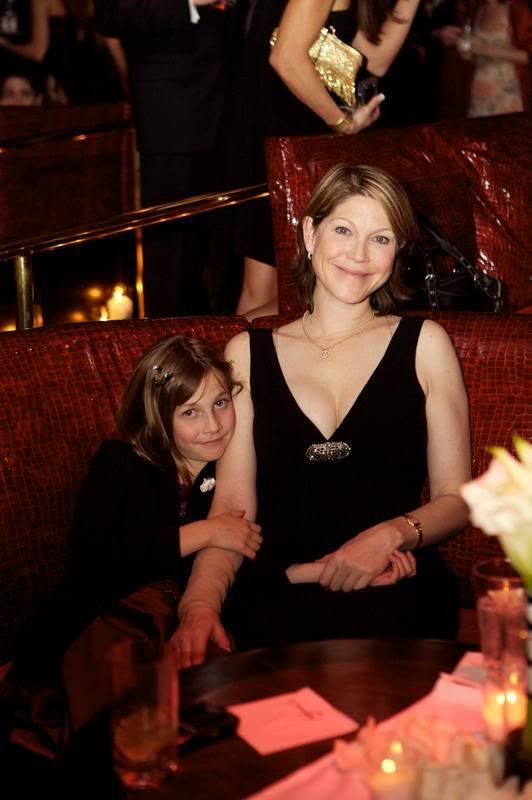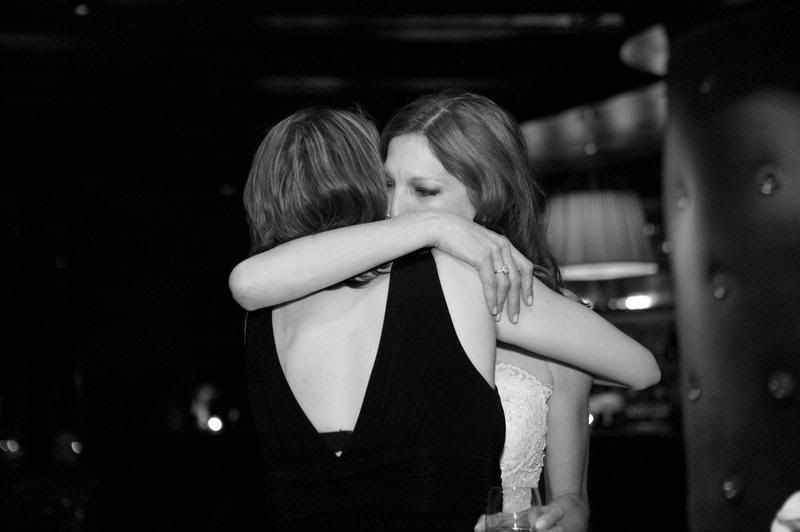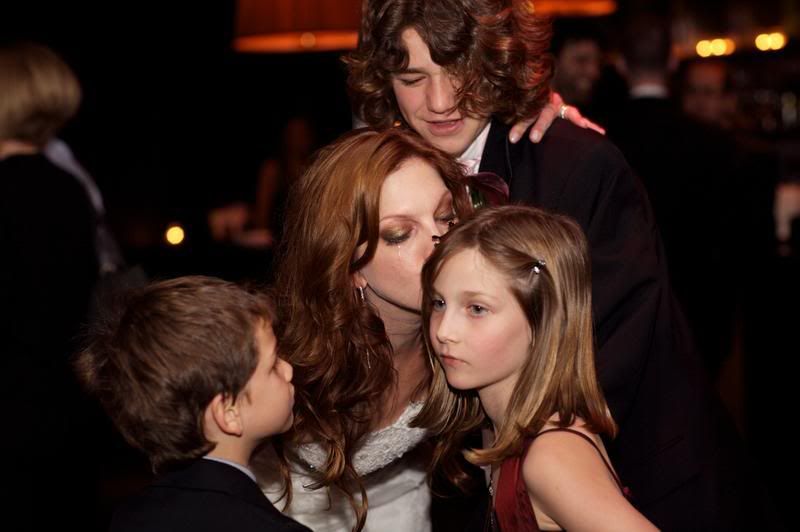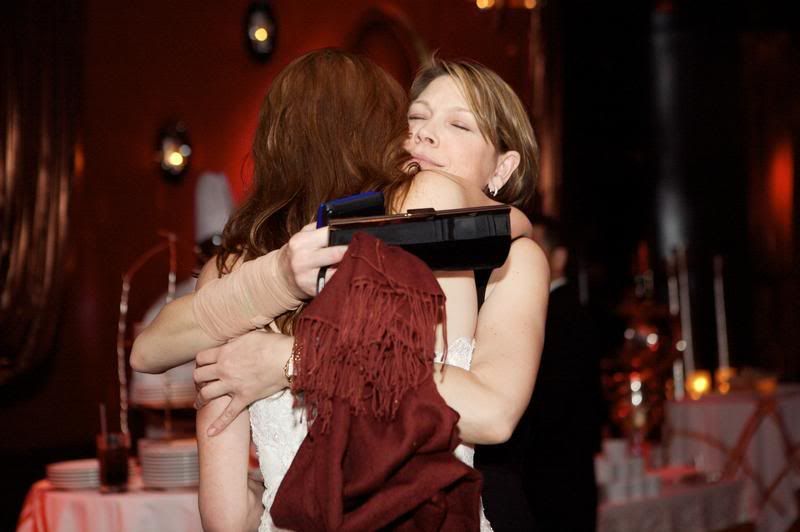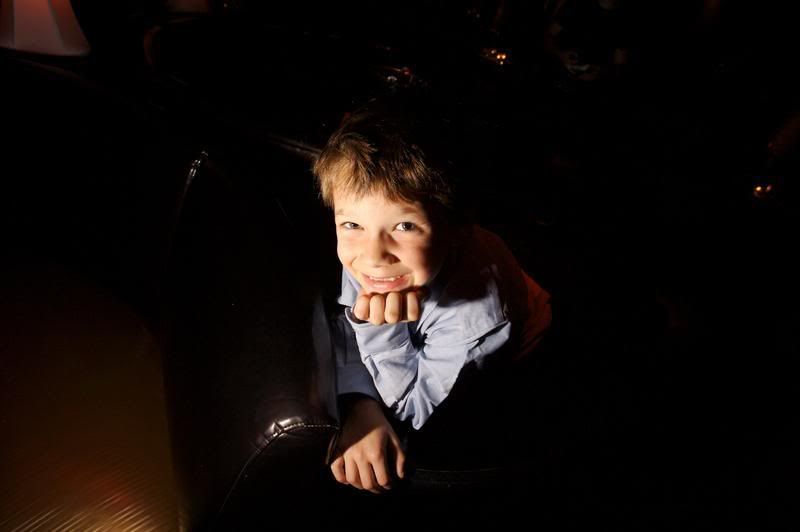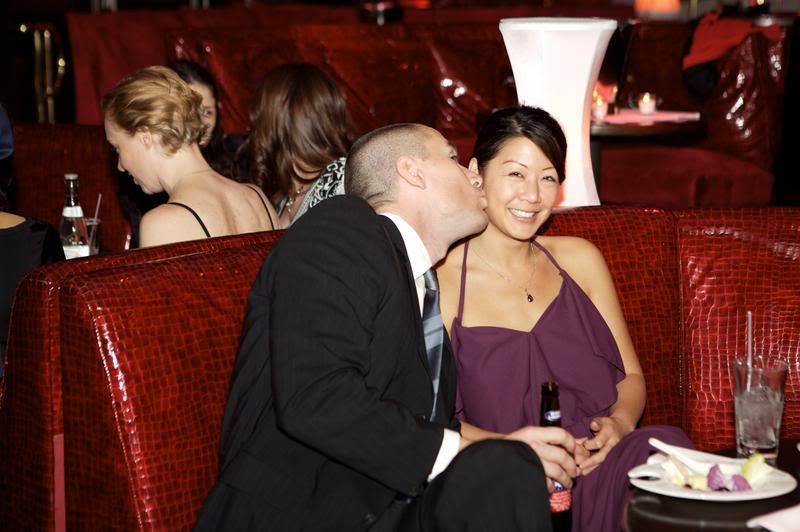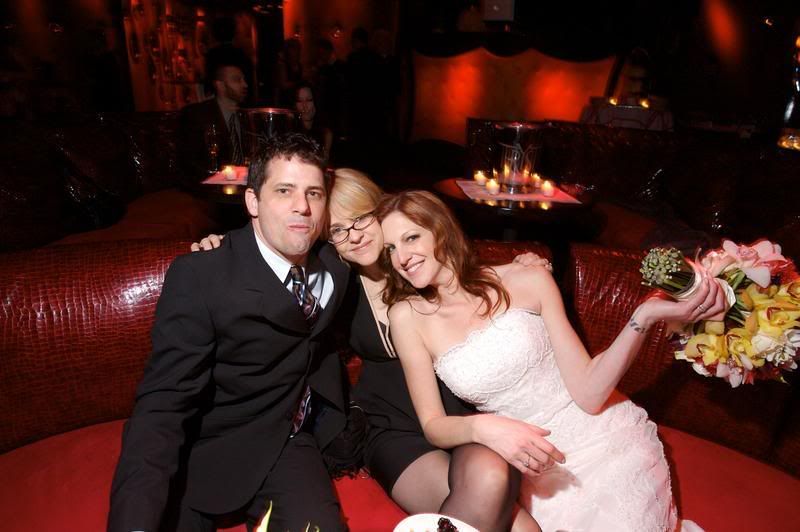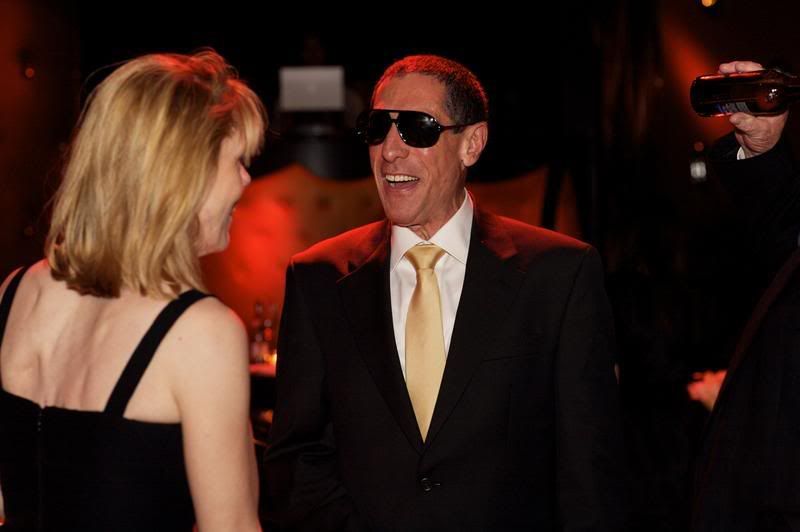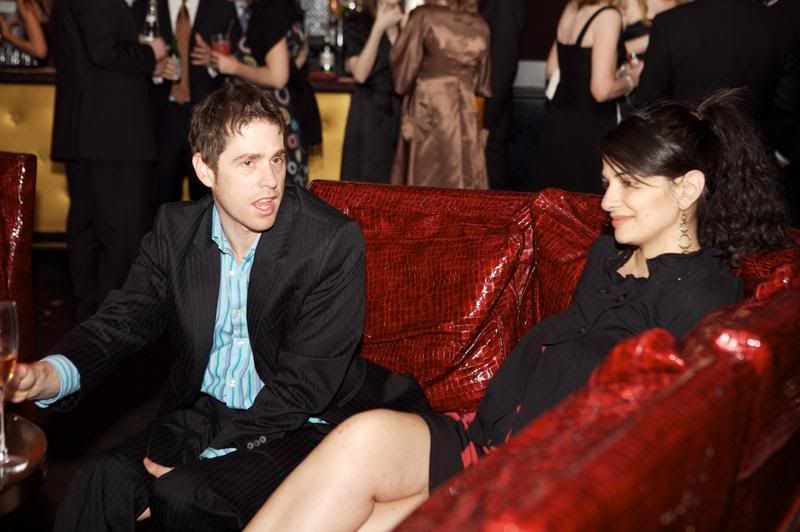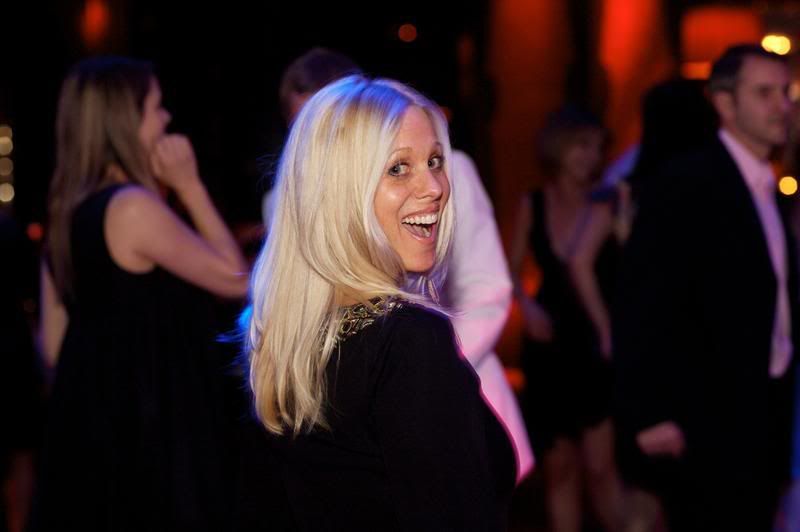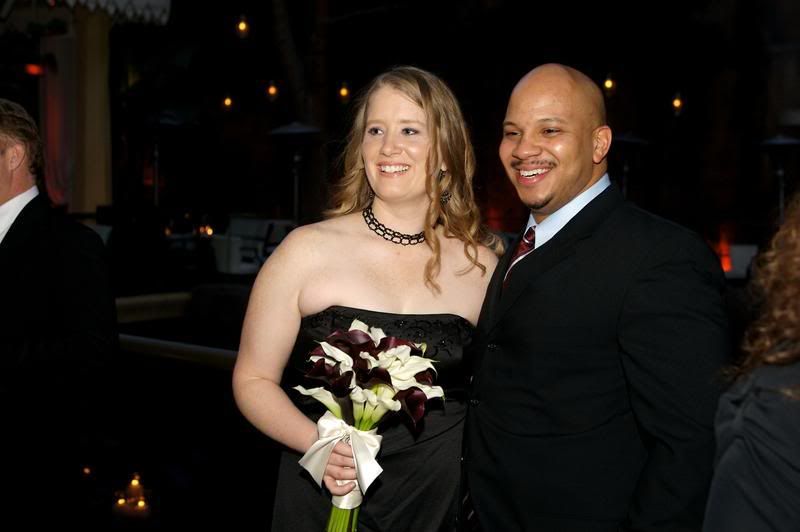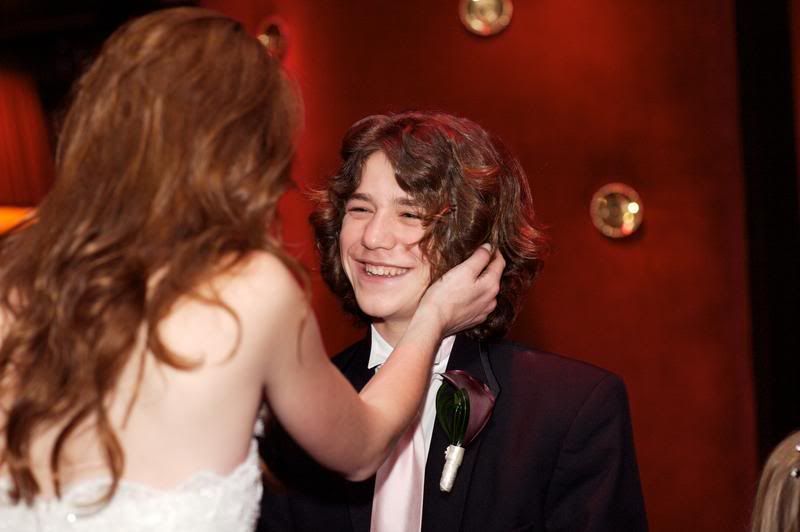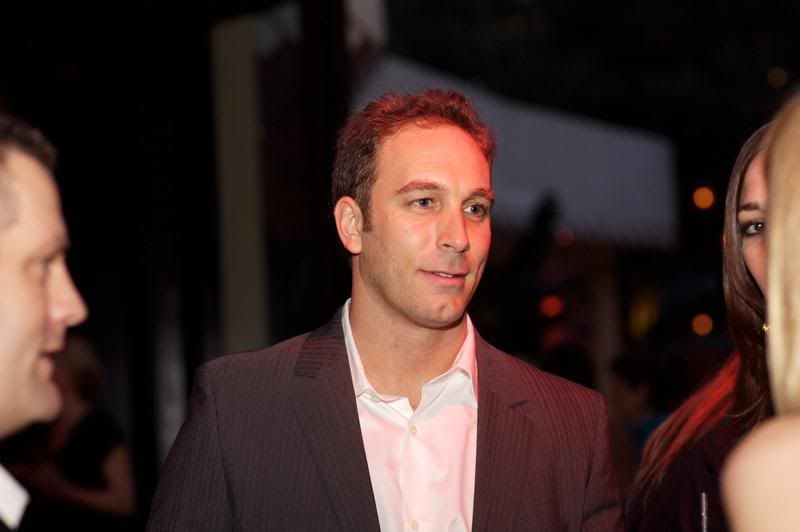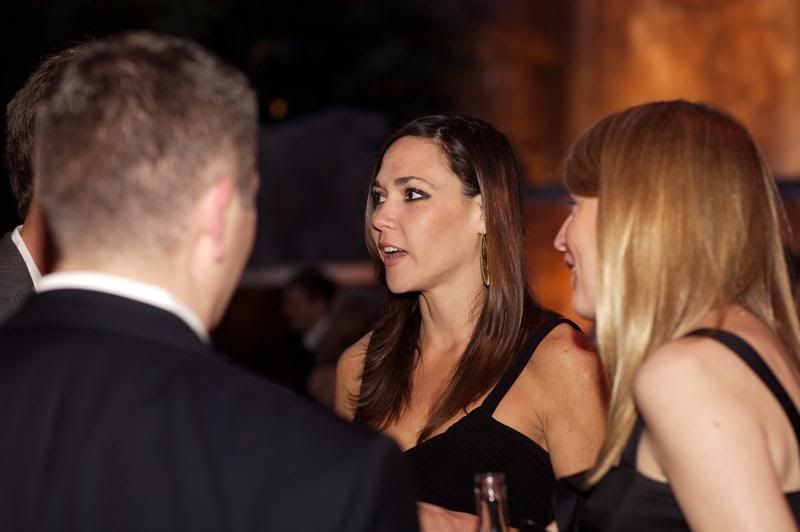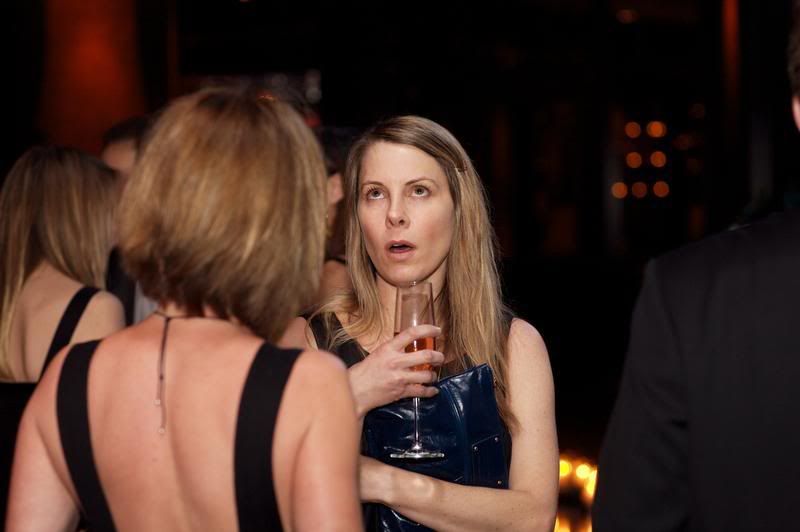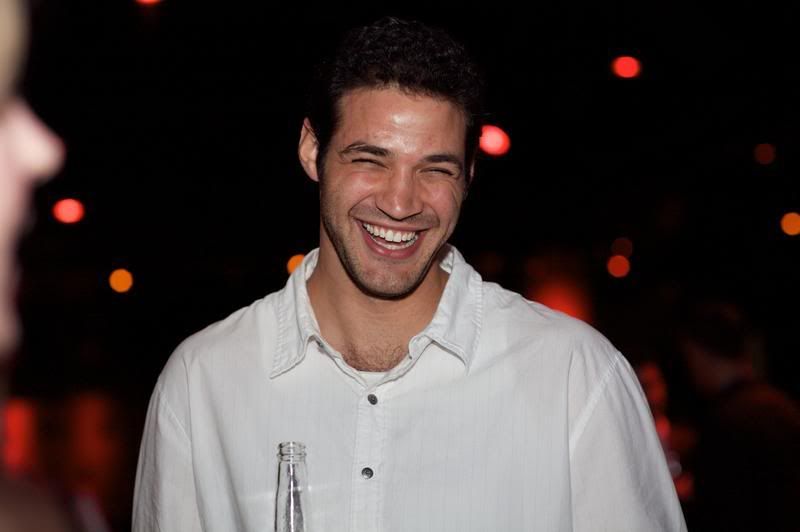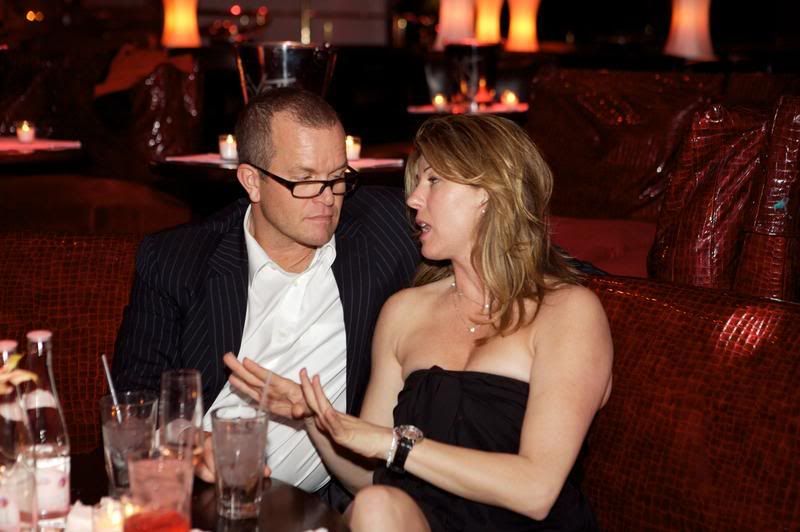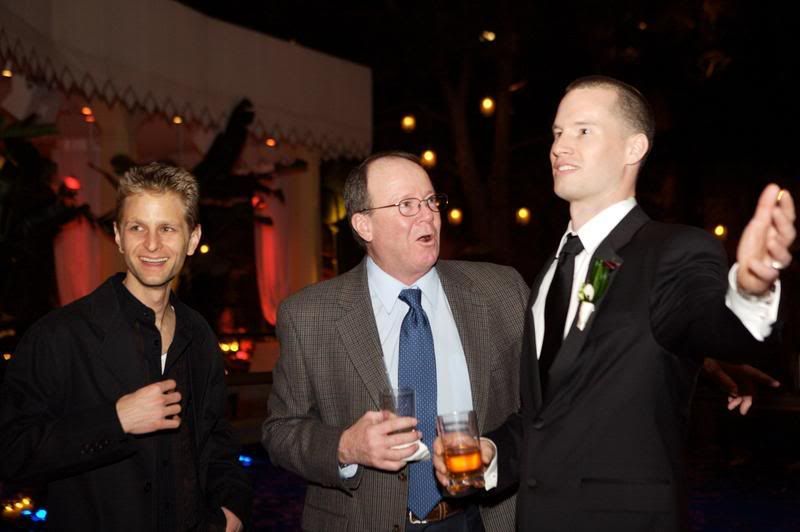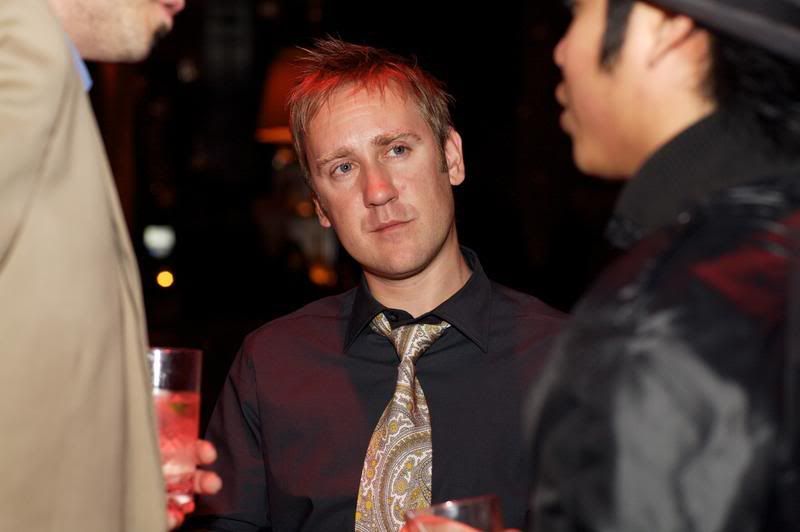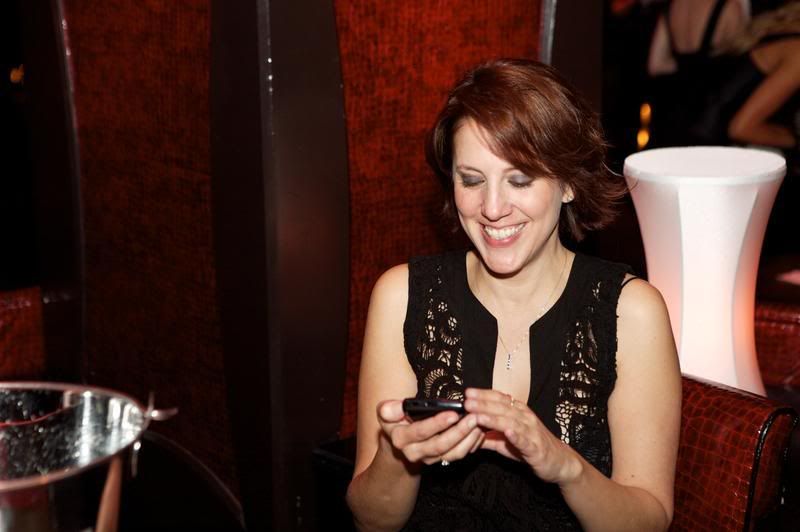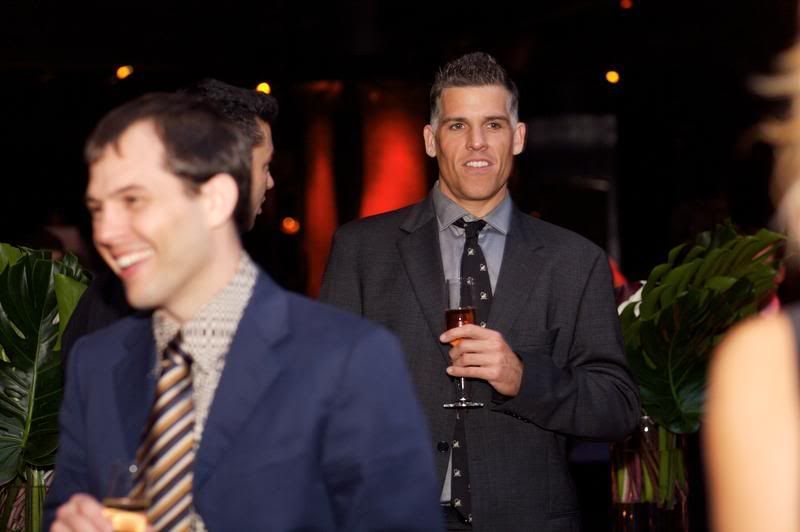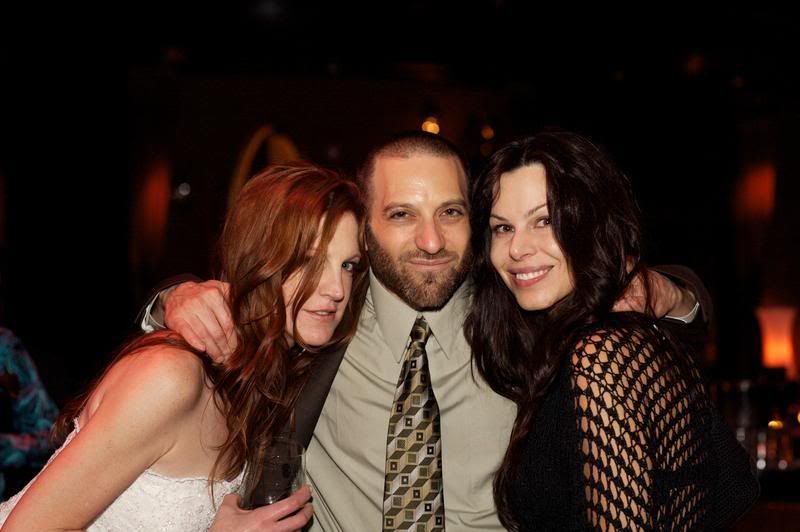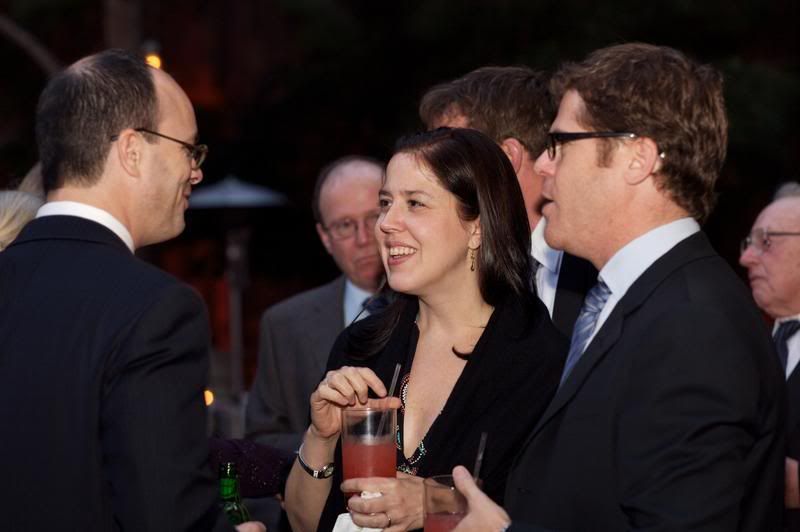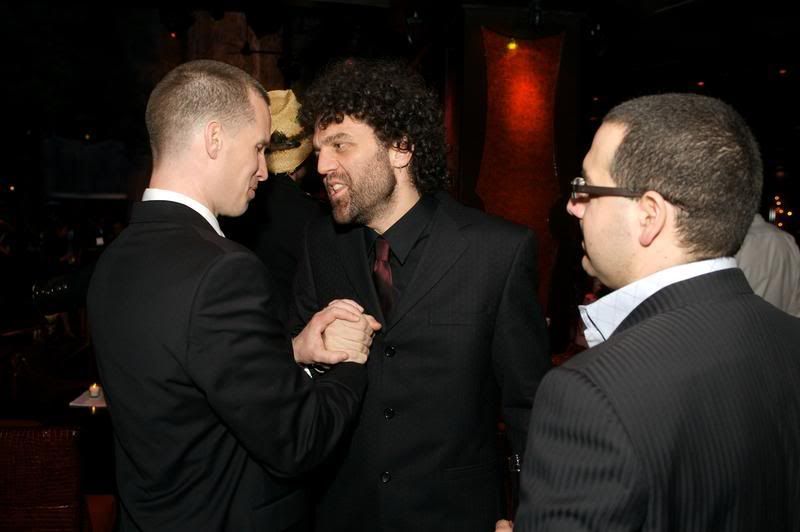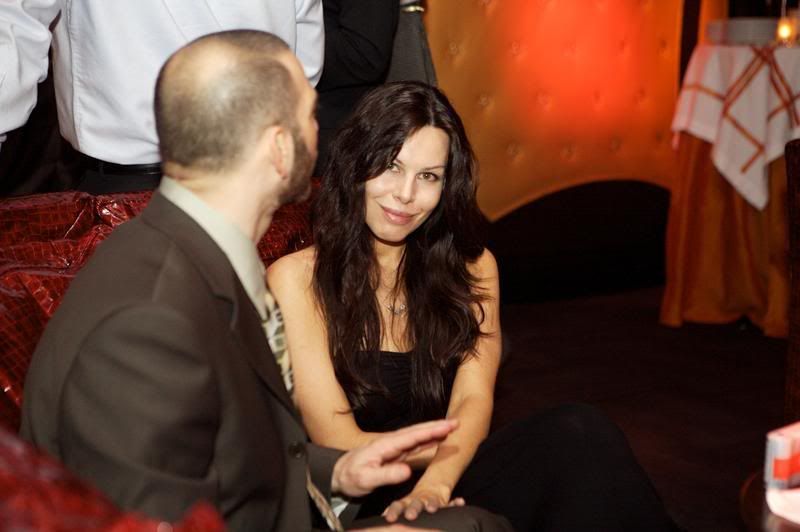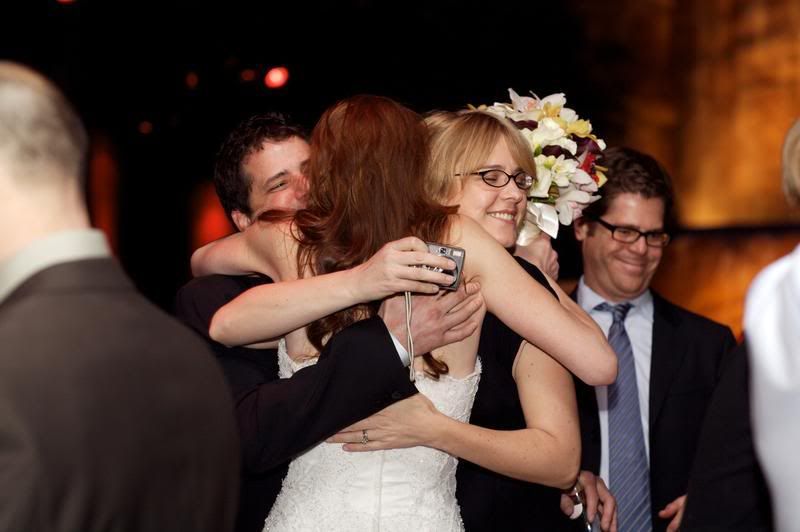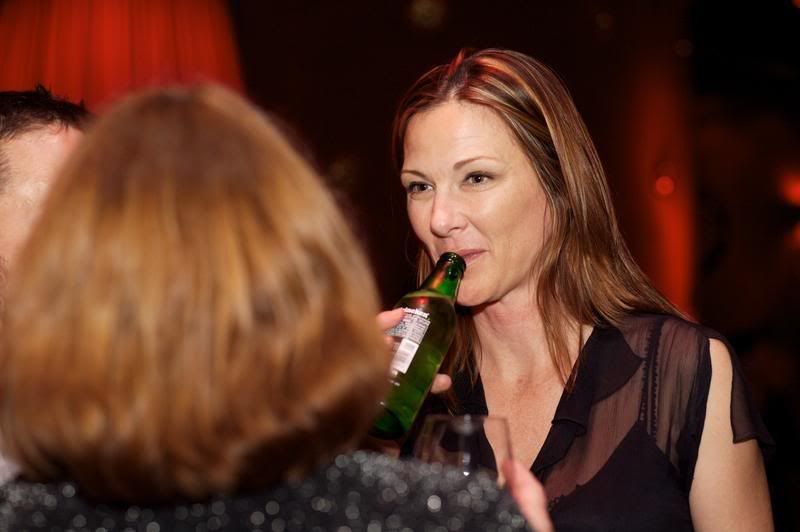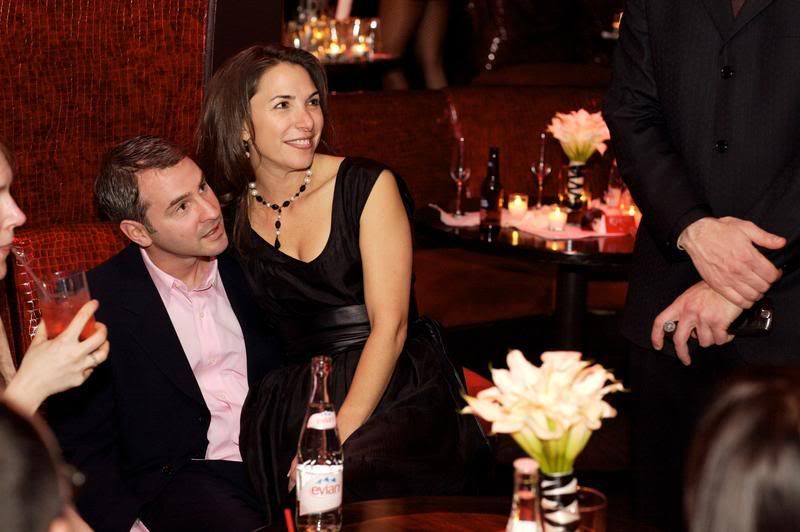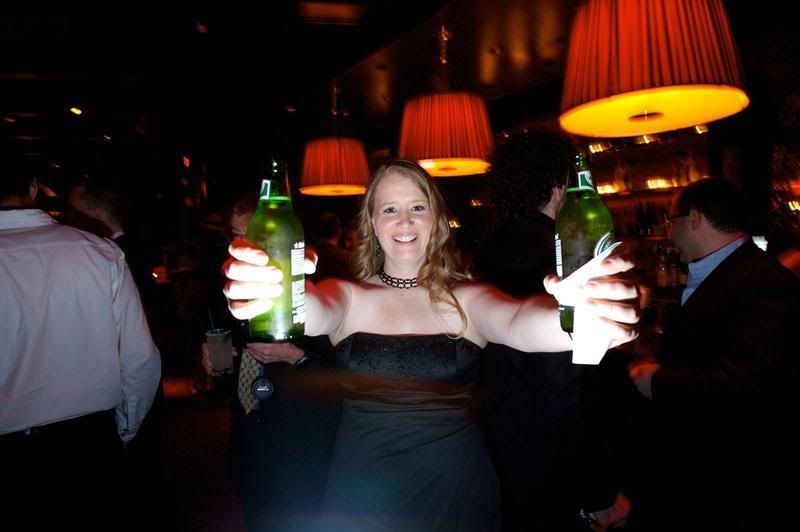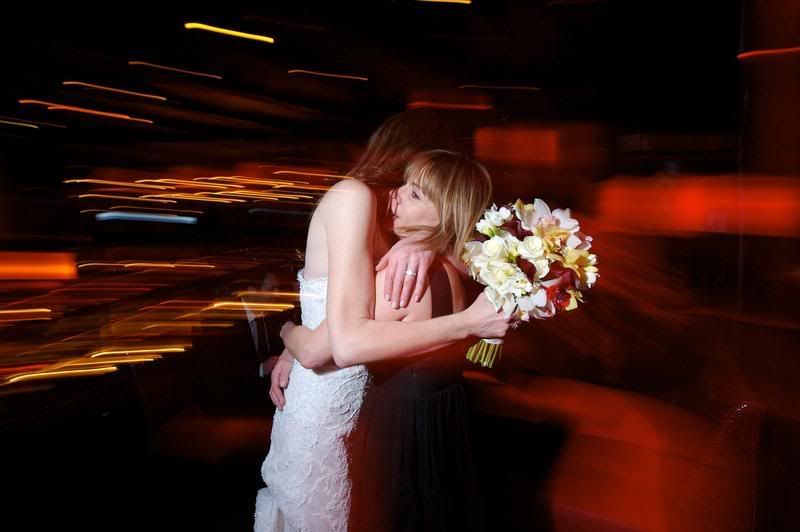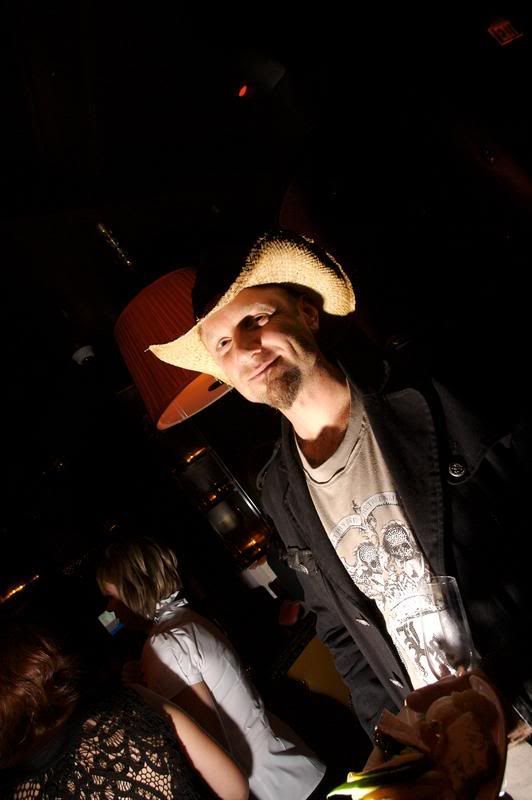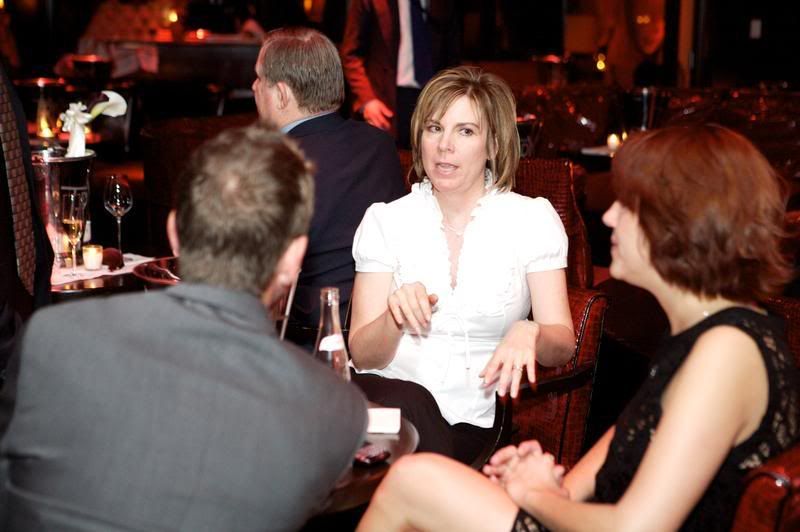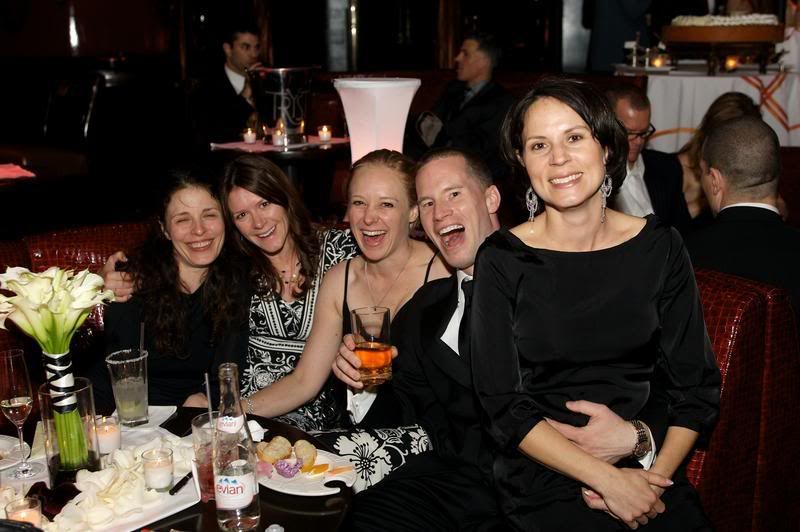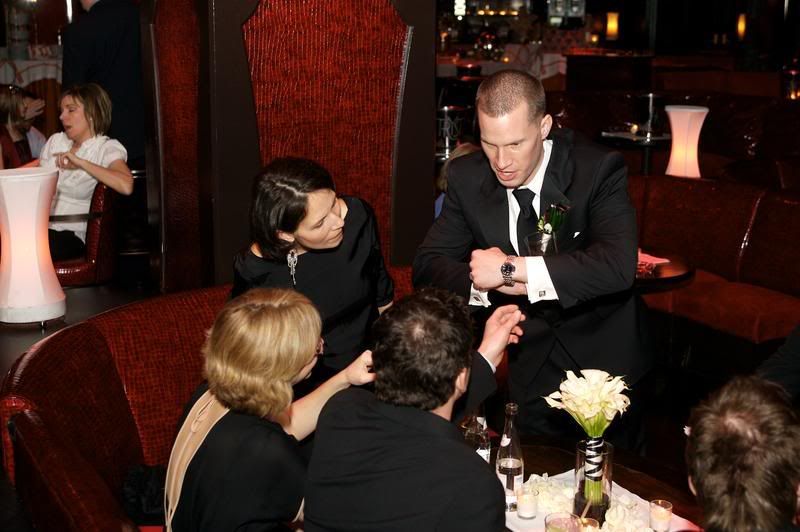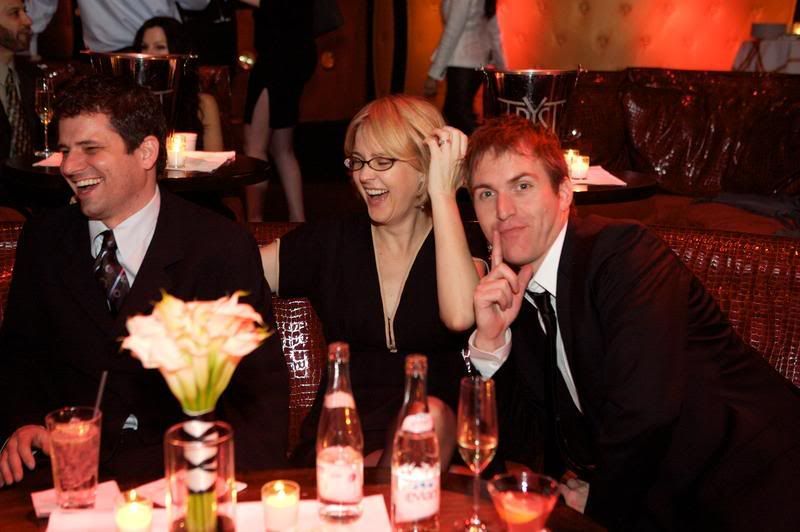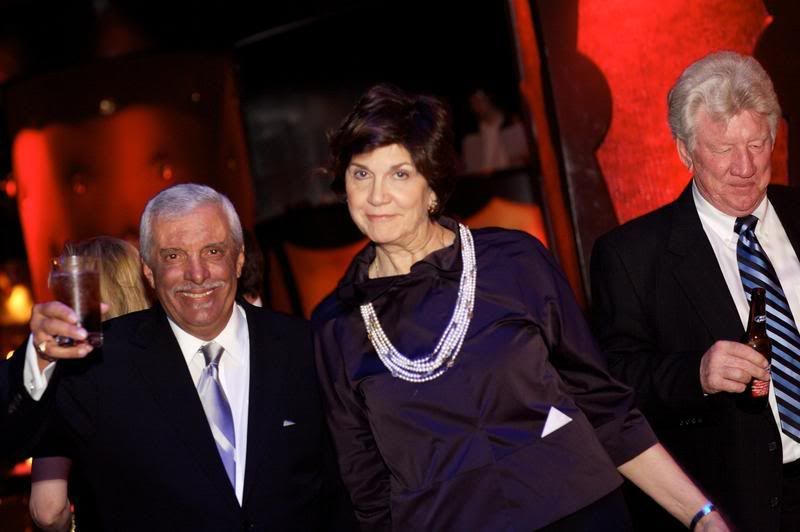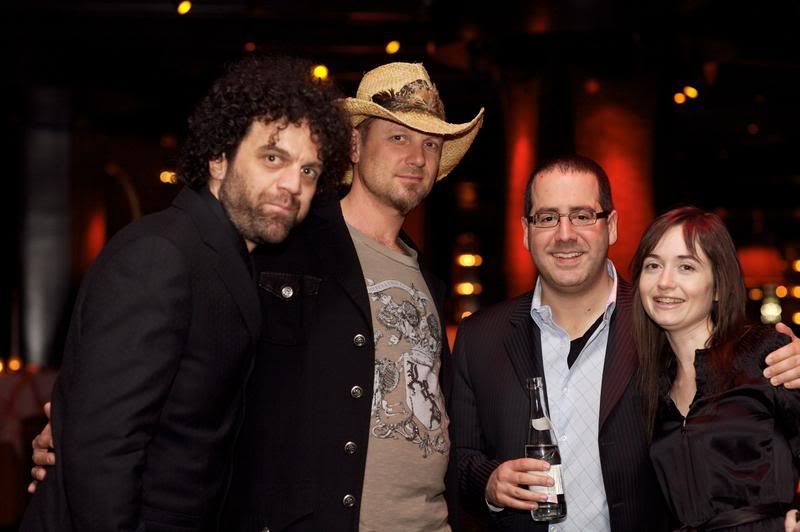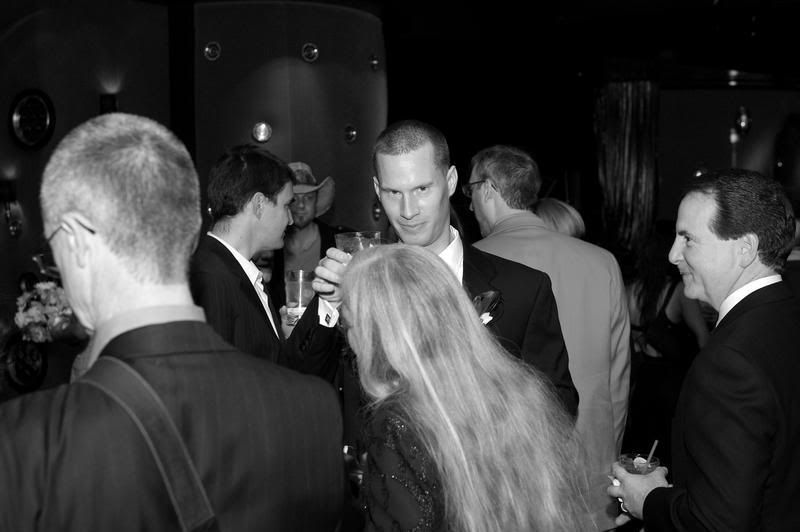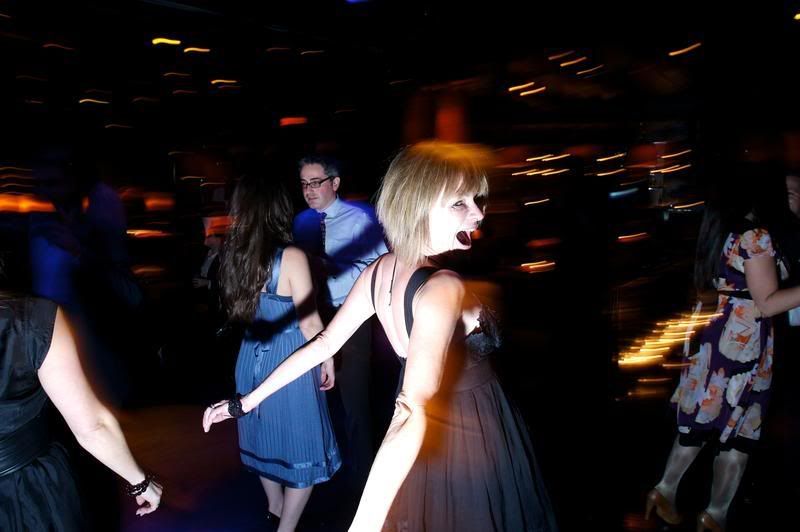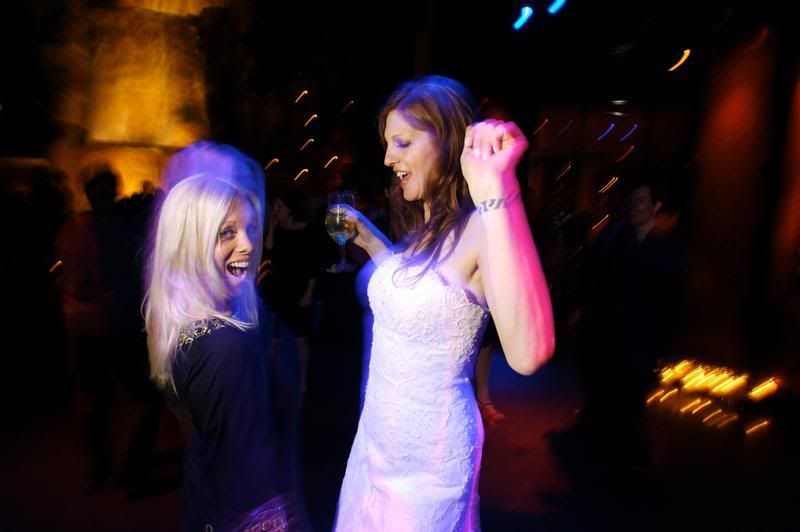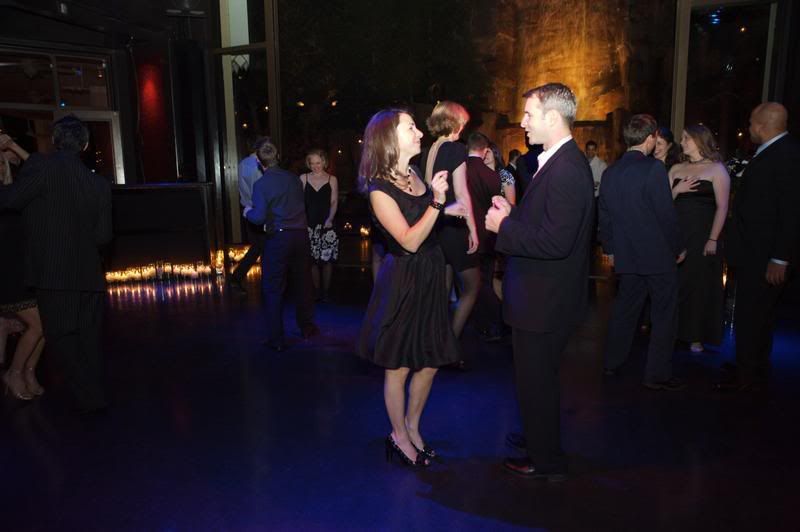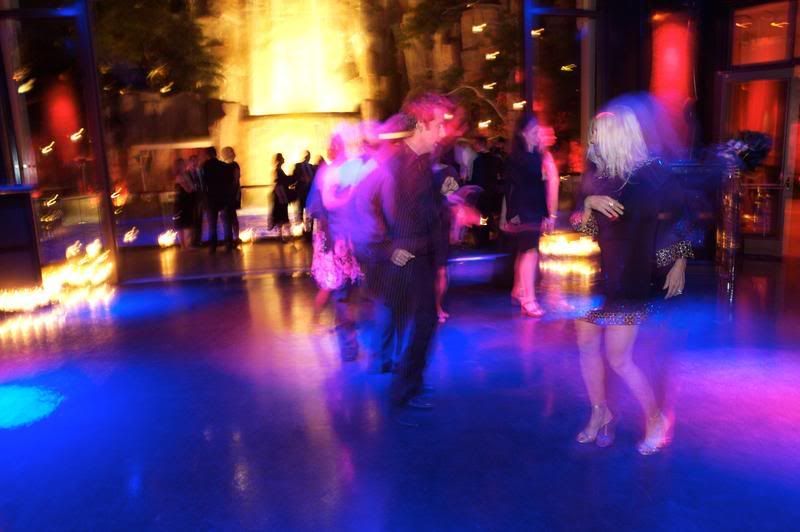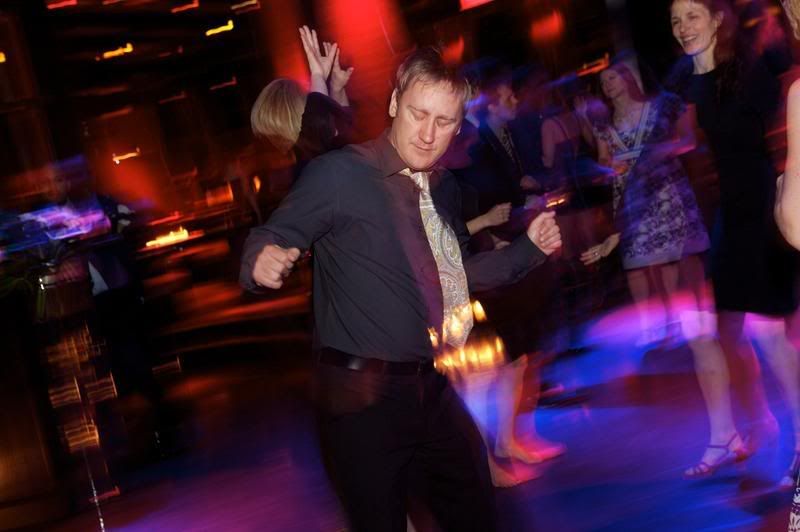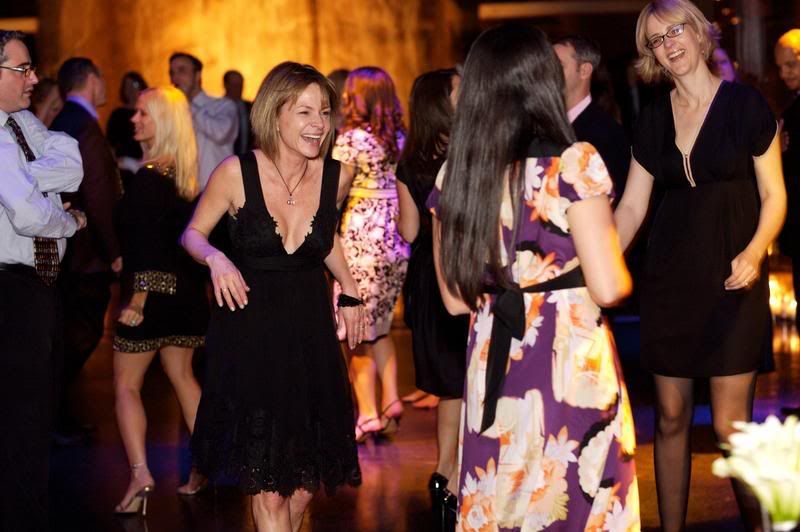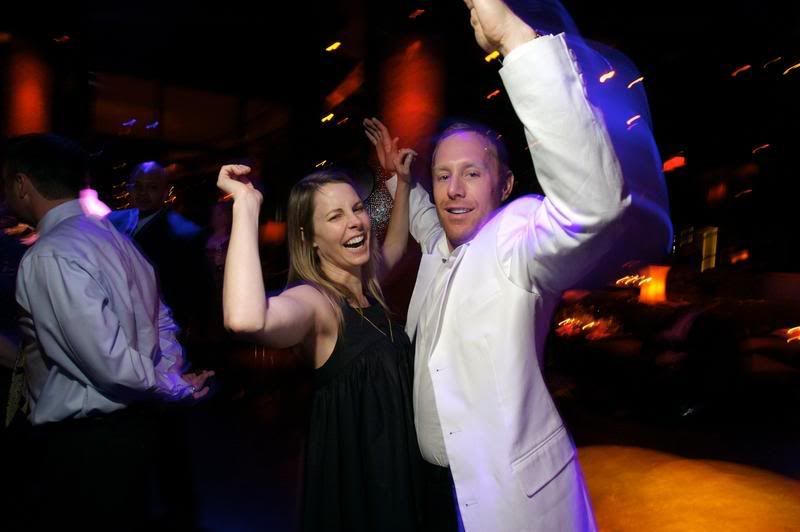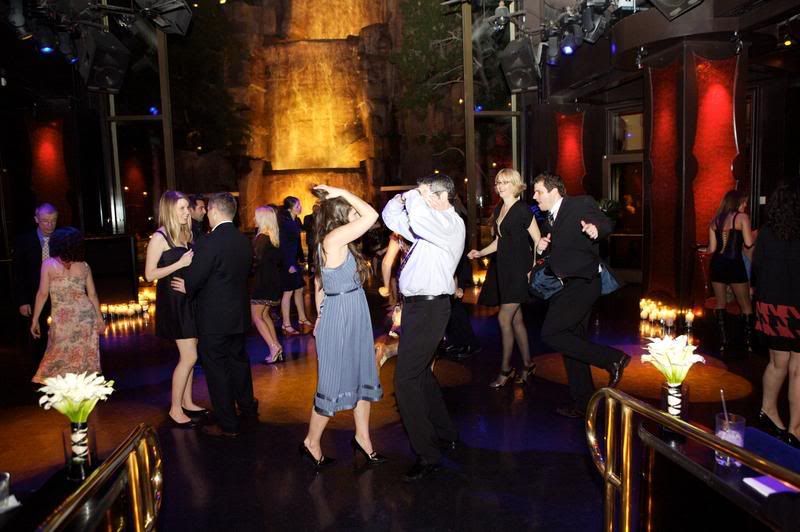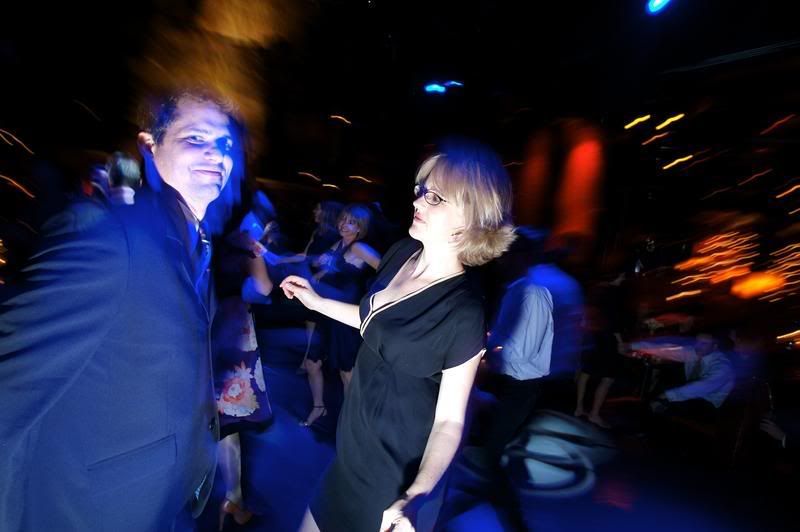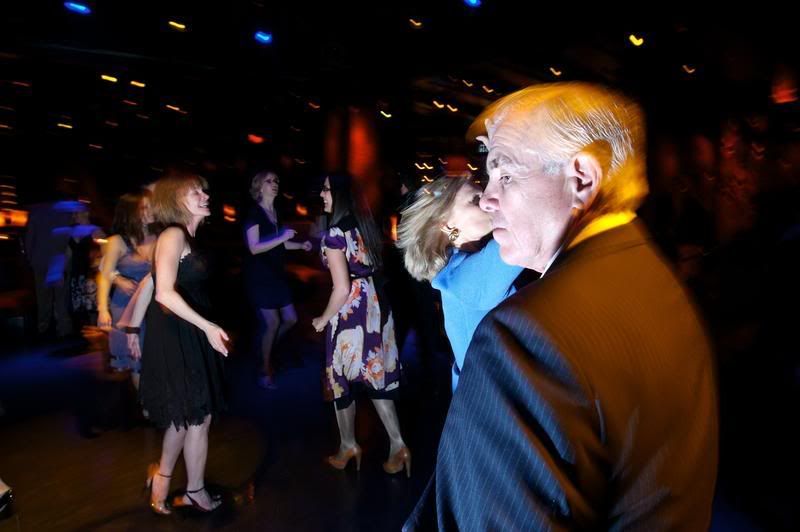 Shut Up and Listen
And, oh can they talk!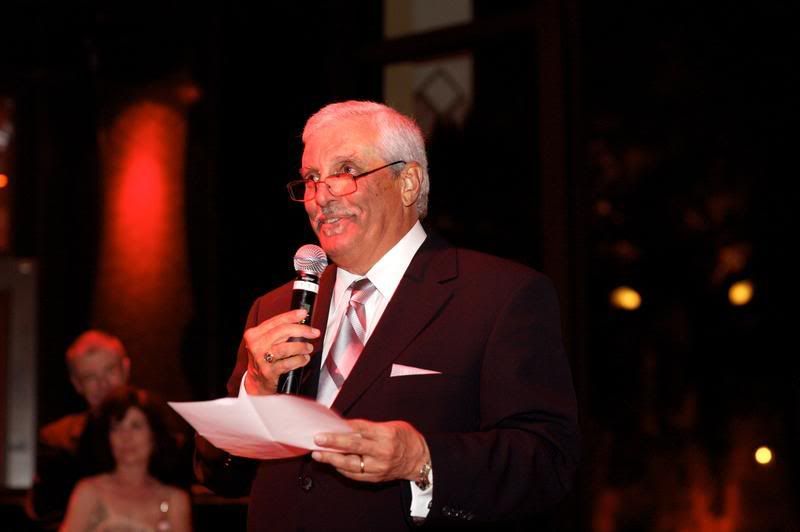 We asked my father to give the main toast, or "roast" is more like it.  He is an unbelievable orator who has the capacity to make sentimental and funny go hand in hand.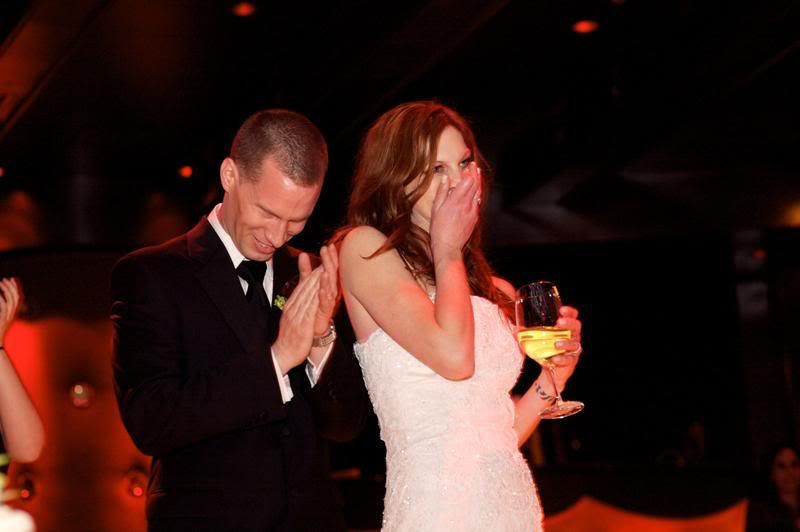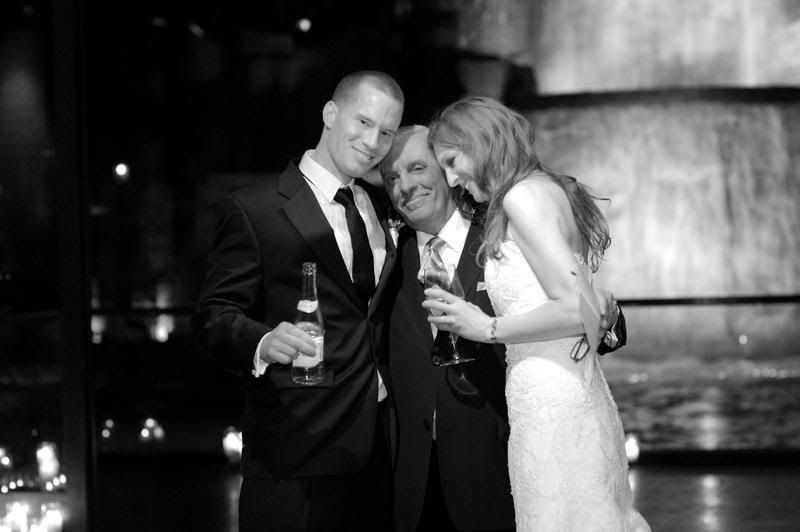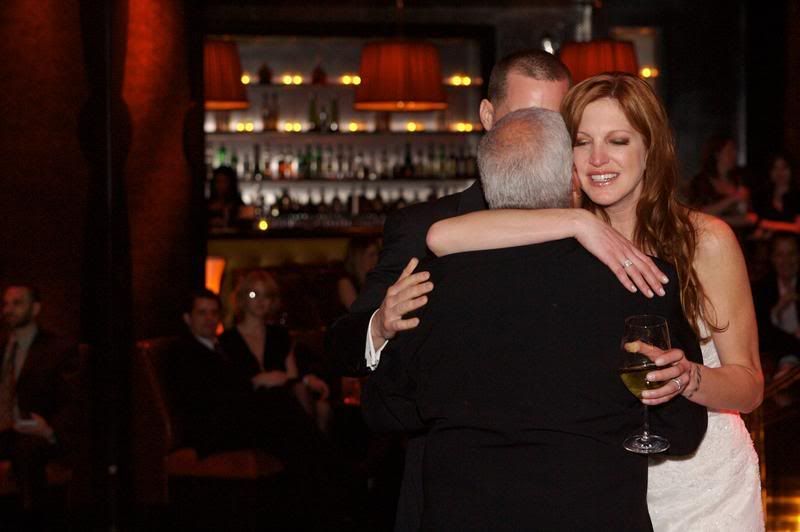 We didn't plan for any other speeches, because, let's face it, wedding speeches can get boring.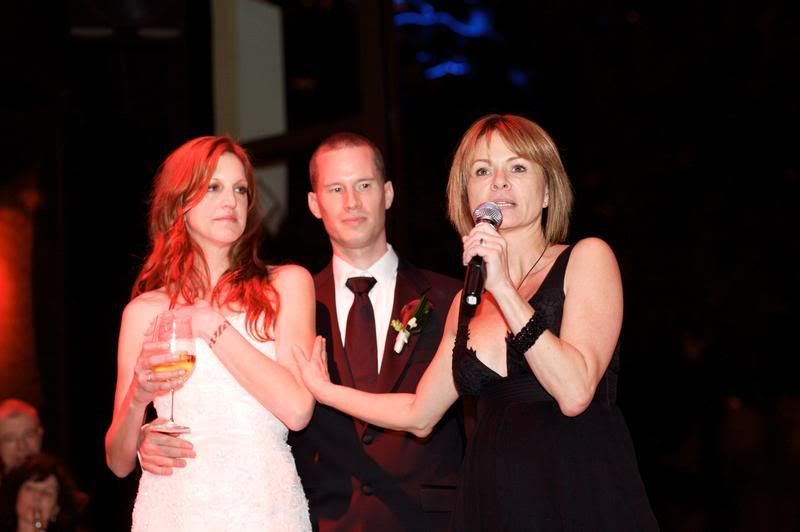 But, not to be outdone, my best friend decided to lend a few words, and that's when the real "roasting" started.

She started out with a few sweet words of married wisdom,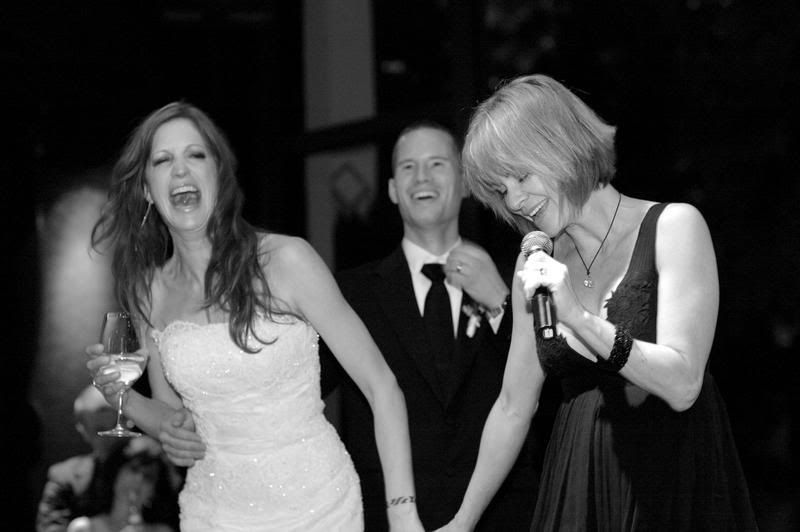 But it quickly went downhill from there.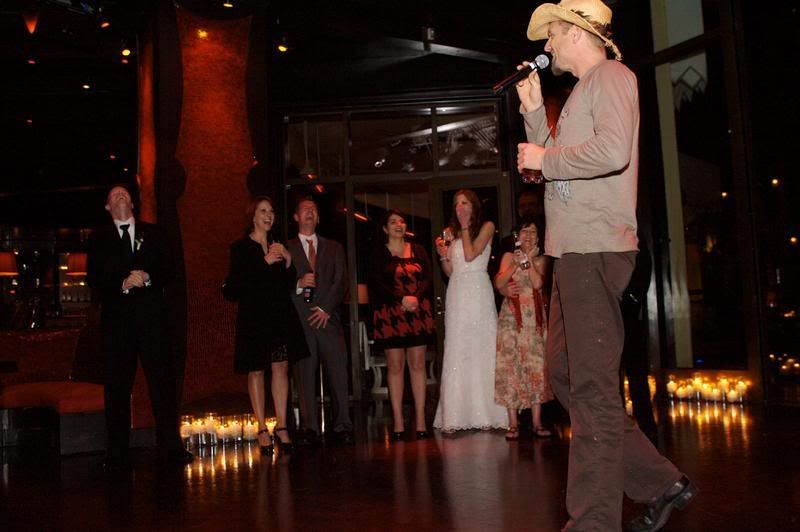 Patrick's best friend told stories of mischief.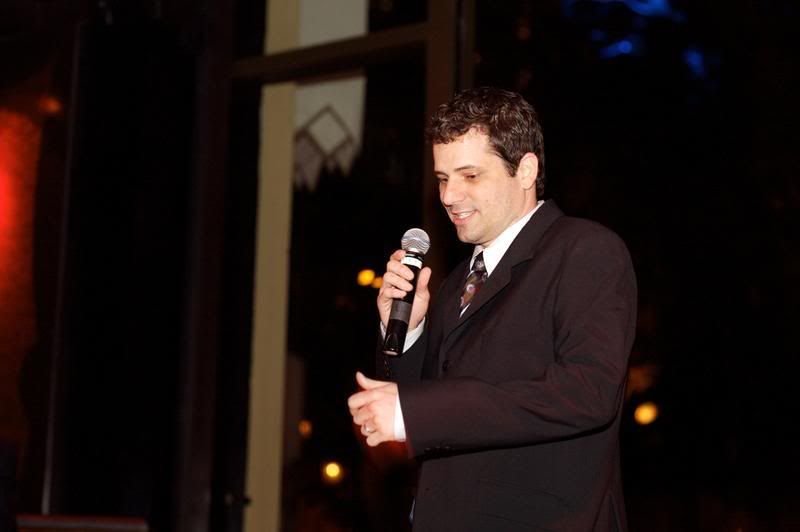 And, my oldest friend told further stories of mischief.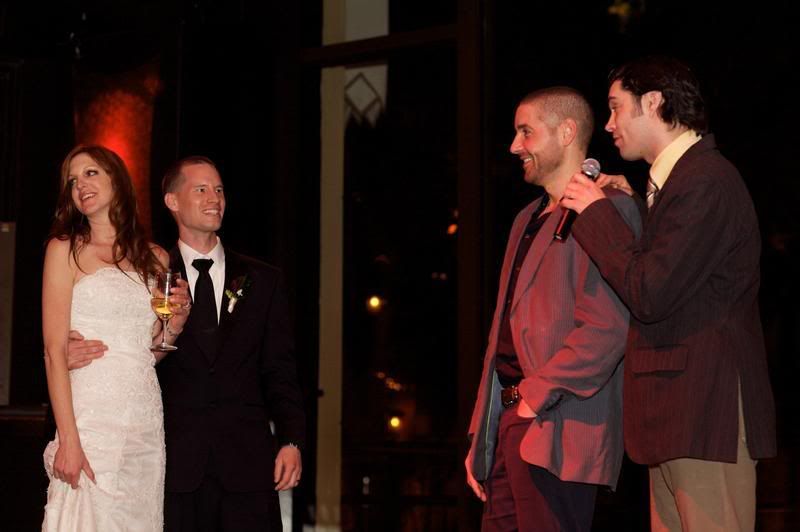 And, it ended with our favorite couple, whose speech I'm hoping Patrick's grandparent's weren't listening to.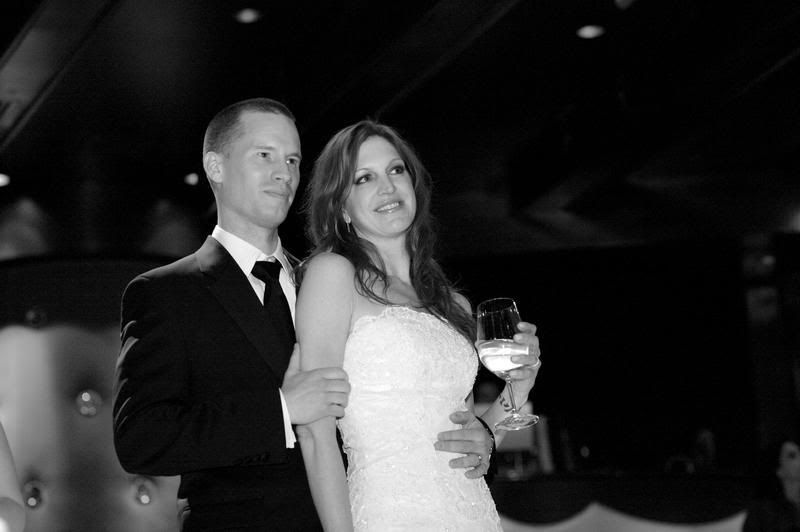 Several others spoke as well, and I'll tell you this much, it wasn't ever boring.  It was hysterical!
Patrick then took over the mic and thanked our family and friends for attending and for their support during the nine years leading up to this amazing day.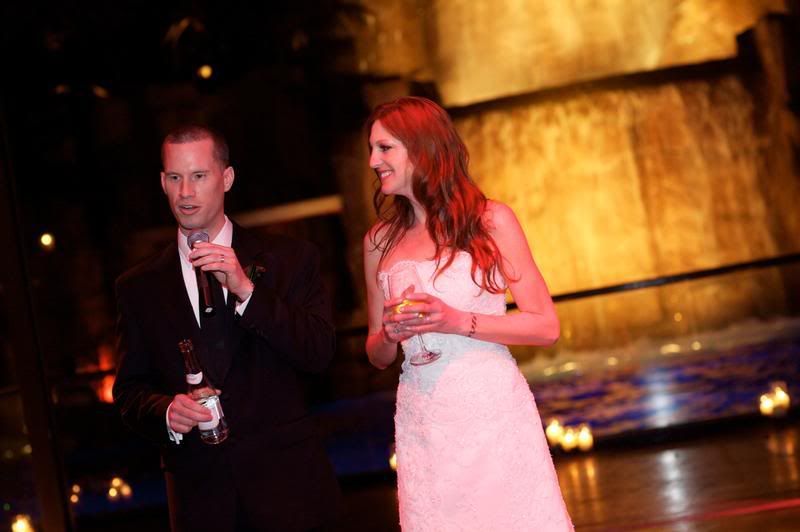 Isn't he so cute? And, so good too drinking his Evian.   Oh, and there's me with my wineglass.  Yup, full again!