Bismillahir Rahmanir Raheem
786/92/110

INNAL HUSSAINA MISBAHAL HUDA WA SAFINATAN NAJAAH 
-------------------------------------------------------------------------------------------------
Imam Mahdi (a.t.f.s.) in one of his Tawqee (letter) has exhorted his followers:–"Pray more for my reappearance because in it is your salvation (Kamaaluddin, p.485, H.4) .Traditions have emphasized that one of the responsibilities of the followers during the era of occultation is to pray for the reappearance of Imam Mahdi (atfs).
-------------------------------------------------------------------------------------------------
QATLE HUSSAIN ASL MEIN MARGE YEZID HAI
ISLAM ZINDA HOTA HAI HAR KARBALA KE BAAD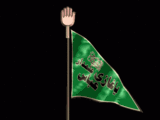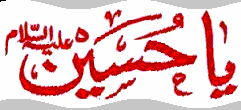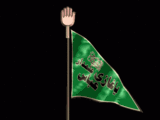 The greatest martyr of mankind
IMAM HUSSAIN(A.S)
GRANDSON OF PROPHET MUHAMMED(S.A.W.S)
He sacrificed his life for Truth, Justice & Humanity

O Allah[S.W.T] For His Imam E Zamana(A.T.F.S)'S Sake Let Our Prayer Be Accepted And For His Sake Our Sins Be Forgiven And For His Sake Our Sustence Be Abndnt.
.

 Long live the banner of Islam which was saved by the holy blood of the Martyrs in Kerbala..
O Allah! Hasten the reappearance of our master Imam-e-Zamaana (a.t.f.s.)
and enlist us among his helpers and soldiers! Aameen! 
YAA S'AAHIBAZ ZAMAAN ADRIKNEE, ADRIKNEE, ADRIKNEE
 We pray to Allah (Subhanahu wa Taalah) that, He grants the opportunity to those of you who have not yet been on 14Masumeen( a.s) ziaraat Ameen. 
Hussainiyath should be our MOTTO with Mehdaviyath our GOAL
-------------------------------------------------------------------------------------------------------------------------------------
Reminder  Panjetan  What is Karbala  Mujtahid
 Infallibles Home   Pious Generation  Nahjul Balagha   Azadari   Janat-ul-Baqee
Holy Wars   Aayat Al-Kursi   Qasidey   Quranic Duas  Regular Sala'at Prayers / Duas
                             25 Dua'a  Dua -e- Kumayl (Collection)   Daily Amaal & Naqsh   Dua Flash Video 
Imambargah Chennai  Azadari Live Telecast from Chennai/India
---------------------------------------------------------------------------------------------------------------------------------------
               Miracle of Rasulallah(s.a.w.s) The split of Moon Proved by Scientists (Subhan Allah) 
----------------------------------------------------------------------------------------------------------------
      Dua-e-Ahad  Dua Allahumma Kunle  Du-A' Faraj - A A'z'umal Balaa   Hadith-e-Kisa  Dua'a Mashlool
                   Dua'a Nudba  Dua'a E Tawassul  Sahifa of Masumeen  Asma-e-Muhammad (pbuh)  Duas
Thematic  Current   Theme Based  Movies  Quds  From Marriage to Parenthood
Namaz-e-Wahashat Request  Download  WebLink Live Chat Chennai NEWS
Imam-E-Zamana ( a.t.f.s) Group :  http://groups.google.com/group/Imam-E-Zamana?hl=en
------------------------------------------------------------------------------------
Usool-e-Deen   Furoo-e-Deen   *Imp Powerpoint Slides   Noor-e-Ahkam  
 Zainan Alarm Clock For Prayers
Ongoing Activities of
Imam-E-Zamana ( a.t.f.s) Helpline Committee
-------------------------------------------------------------------------------------------------------------------------------------