A new season has launched! Strap in for a great ride to the far reaches of SPACE!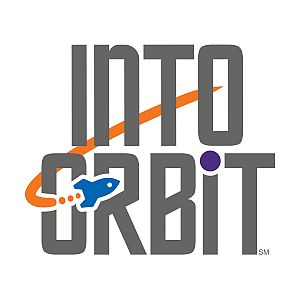 Purpose of this site:
This is the public web site for Hudson Valley FIRST
R
LEGO
R
League. We will provide information about FLL in the Hudson Valley, and our tournaments.
It does not replace or supersede the information available on the FIRST website (http://www.firstinspires.org/robotics/fll and http://www.firstinspires.org/robotics/flljr). Rather it is intended to provide information specific to the program in the Hudson Valley region of New York.

It is our hope that the information here will be instructive, and assist in creating a successful season for youth from the Hudson Valley.
Please help us to keep this site a place for the professional exchange of information. Everyone involved at HVFLL is a  volunteer, donating a significant amount of personal time to provide this valuable program to all.
Qualifier Tournaments for Into Orbit and Mission Moon will be announced in just a few days. Check back soon!
Date                  Location                            FLL    Jr.FLL
December 1

 



Ballston Spa Middle School - Ballston Spa

12

8

December 8

Shenendahowa High School, Clifton Park

12

8

December 15

RPI - Darren Communications Center

12

0

January 12

Yonkers Middle High School

12

0

January 12

Voorheesville Middle School

 0

    

 10
January 19

Dutchess Day School - Millbrook

12

0

January 19

Bell Middle School - Chappaqua

12

6

January 19

Crompond School - Yorktown

12

0

January 19

O'Rourke Middle School - Burnt Hills
0
20
January 26

   



SUNY Poly, Albany

12

8

January 26

Sanfordville Elementary School - Warwick

12

6

January 26

LaGrange Middle School - LaGrangeville
12

16

February 2
snow date
February 16

John C Hart Library
Shrub Oak

0

    

8
February 9

Championship - Dutchess Community College

24


0



 February 23

Girl Scouts Heart of the Hudson - Pleasantville

 0
 10
Note: The numbers in the columns indicate the planned number of teams of each type we will support. We may adjust the
Note:
We conducted a random drawing to determine how many FLL teams will advance to the championship from each tournament. Here are the results:
Ballston Spa - 2 (due to the reduced number of teams competing there)

Shenendehowa - 1 (due to the small number of teams competing there)
RPI - 3
Yonkers - 3
Dutchess Day - 3
Bell (Chappaqua) - 2
Crompond (Yorktown) - 2
Sanford (Warwick) - 2
LMS - 3
SUNY Poly Albany - 3