Hopey1Kanopey's Nest Bio

Parties & Entertaining  Wish List       Favorite Bios       
We were married New Year's Eve 2005 and currently live in Virginia. He's pursuing his Music Education Degree, and I am a dance teacher, both in a private studio as well as in the public school system.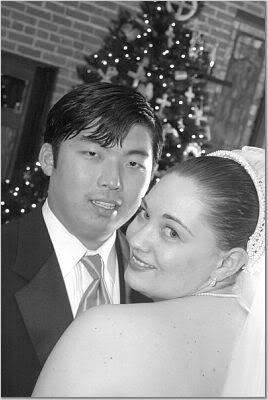 Our Home
Living Room and Dining Room KitchenFamily RoomPowder RoomHallway
Master Bedroom and BathroomGuest BathroomGuest Bedroom   NASCAR Room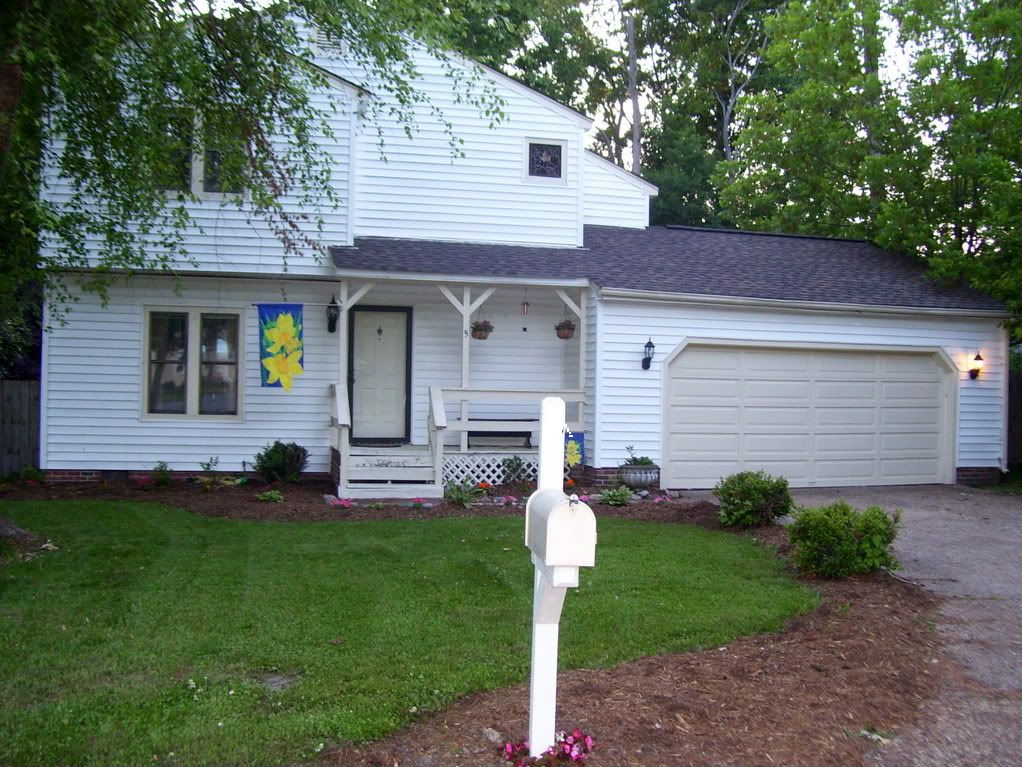 We need to add some plants in between the last azalea and the mail box. I ripped out some huge over grown azaleas from there last summer.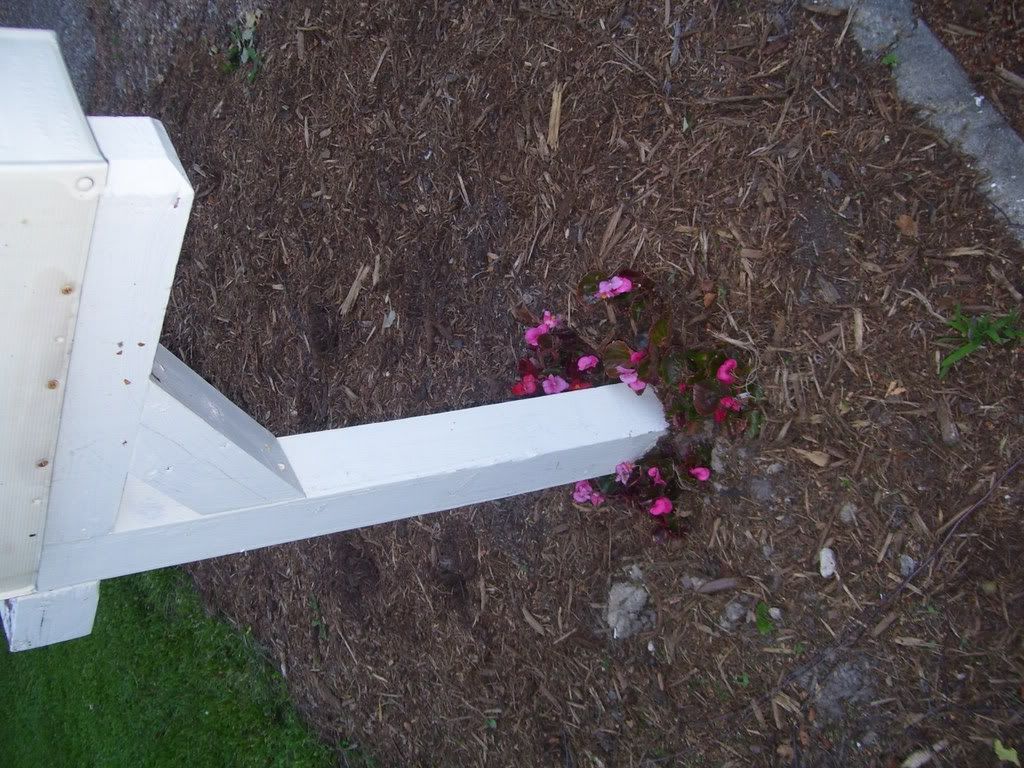 Begonias at the mailbox.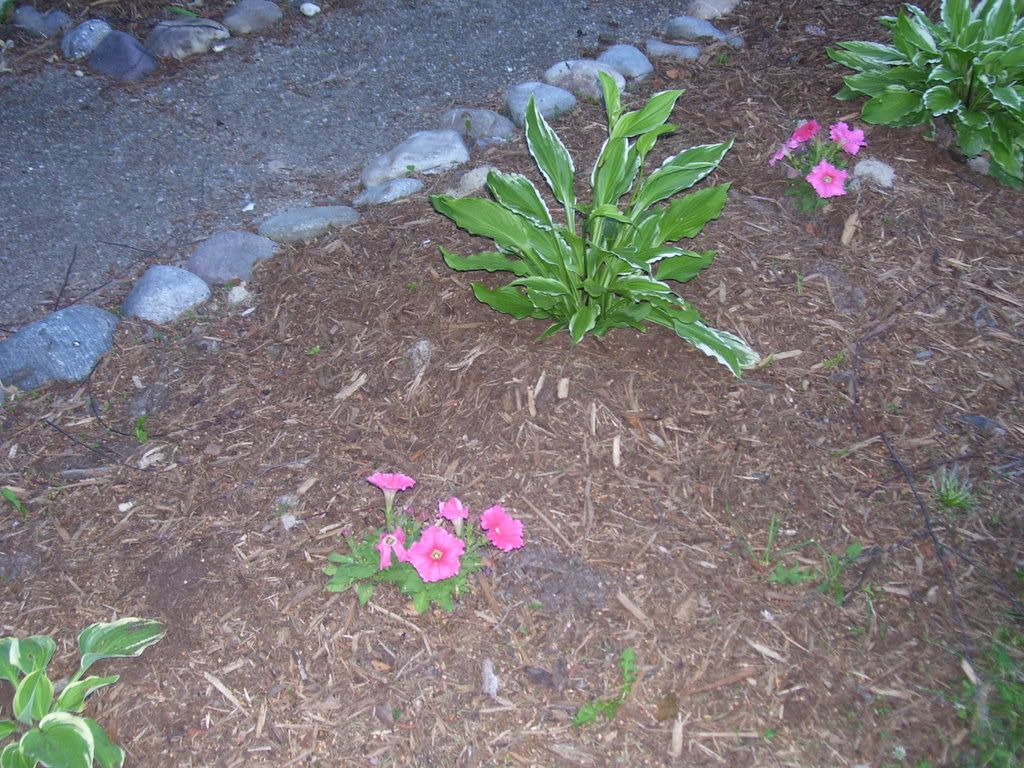 Petunias and Hostas line the front walk.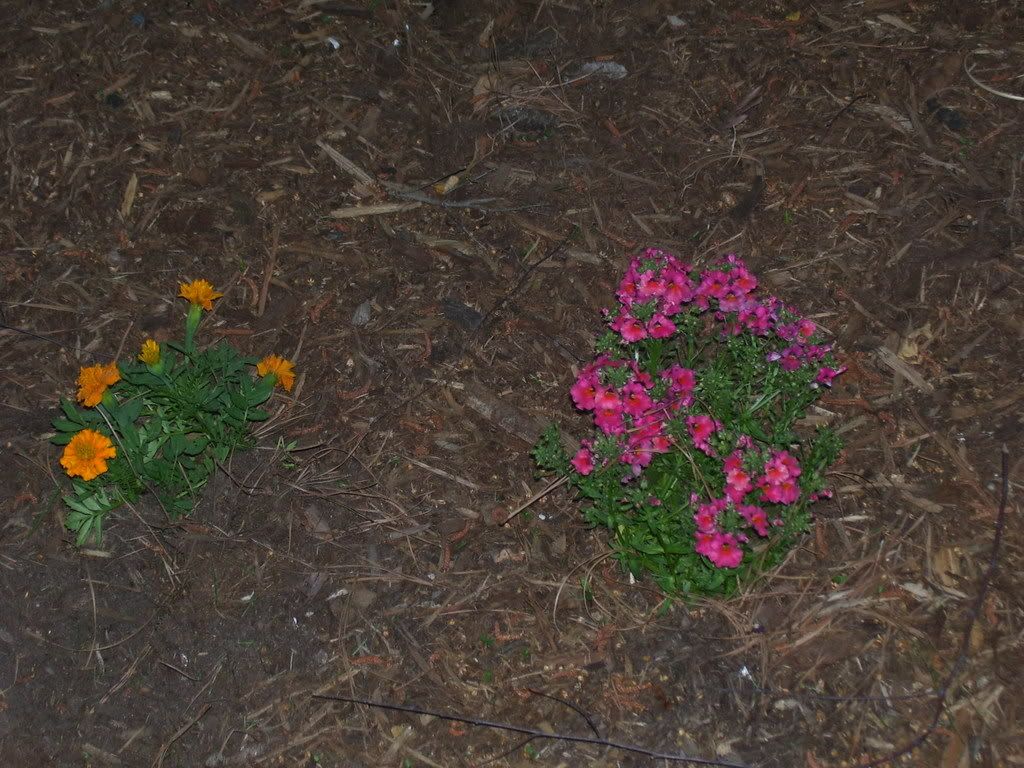 Marigolds and Angelart Nemesia Series in front of the house. There are also some holly bushes I'm waiting to grow in behind them.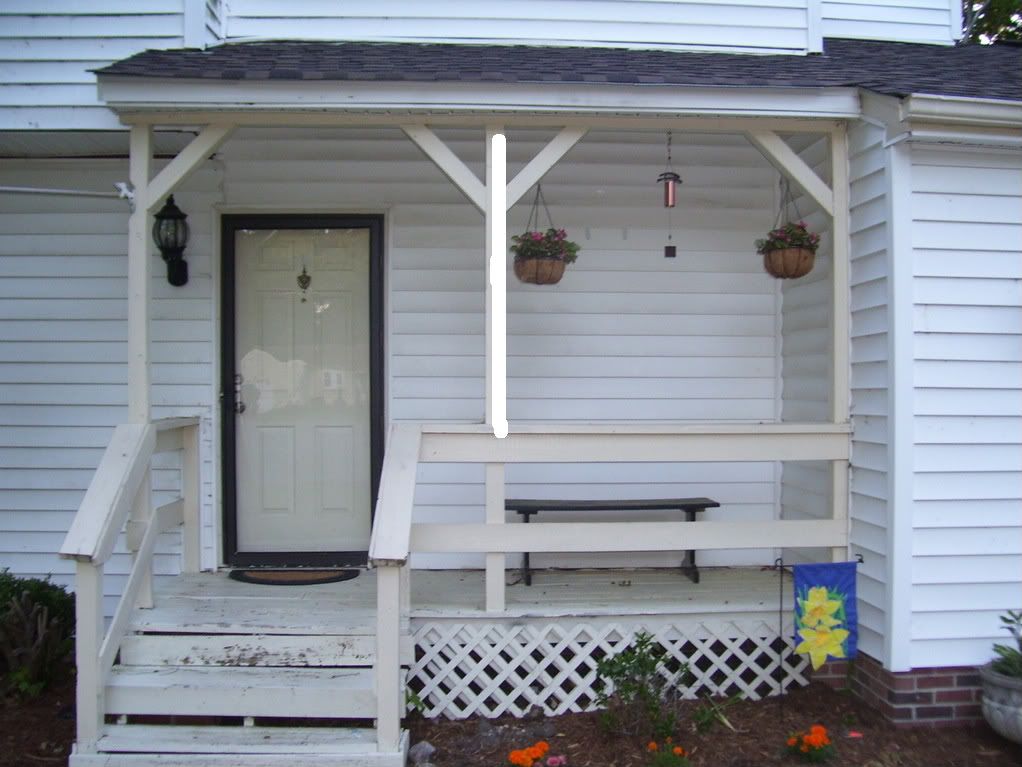 Our front porch. Begonias in the hanging baskets, marigolds and dahlia in front of a struggling gardenia bush. Front steps need to be repainted.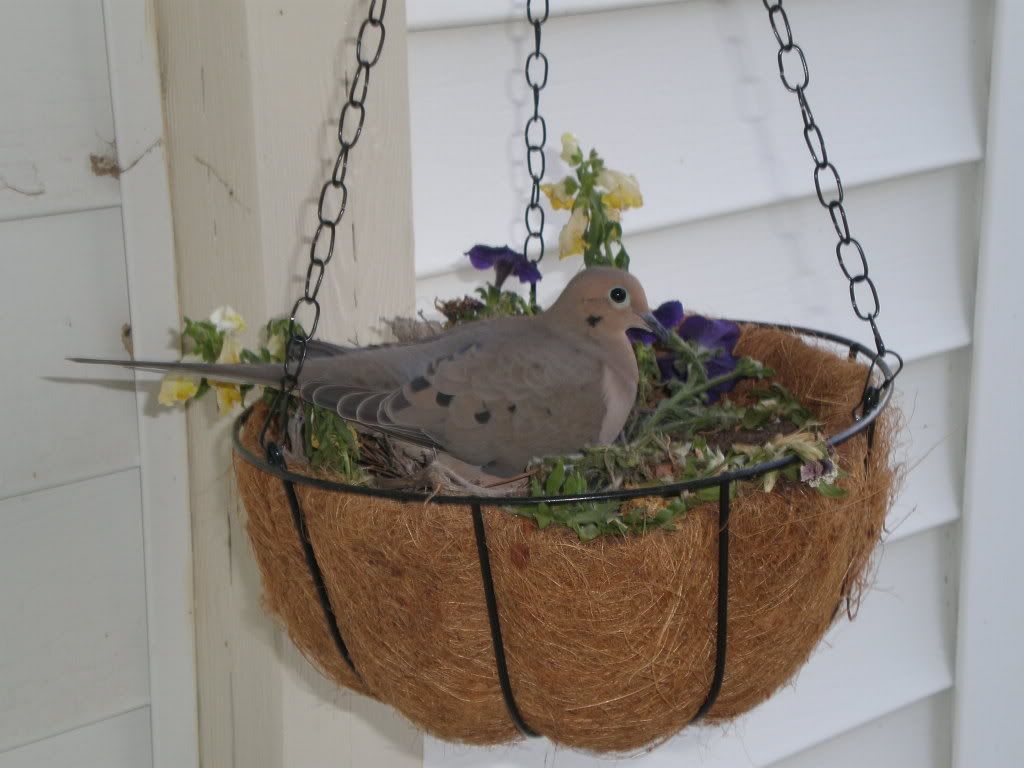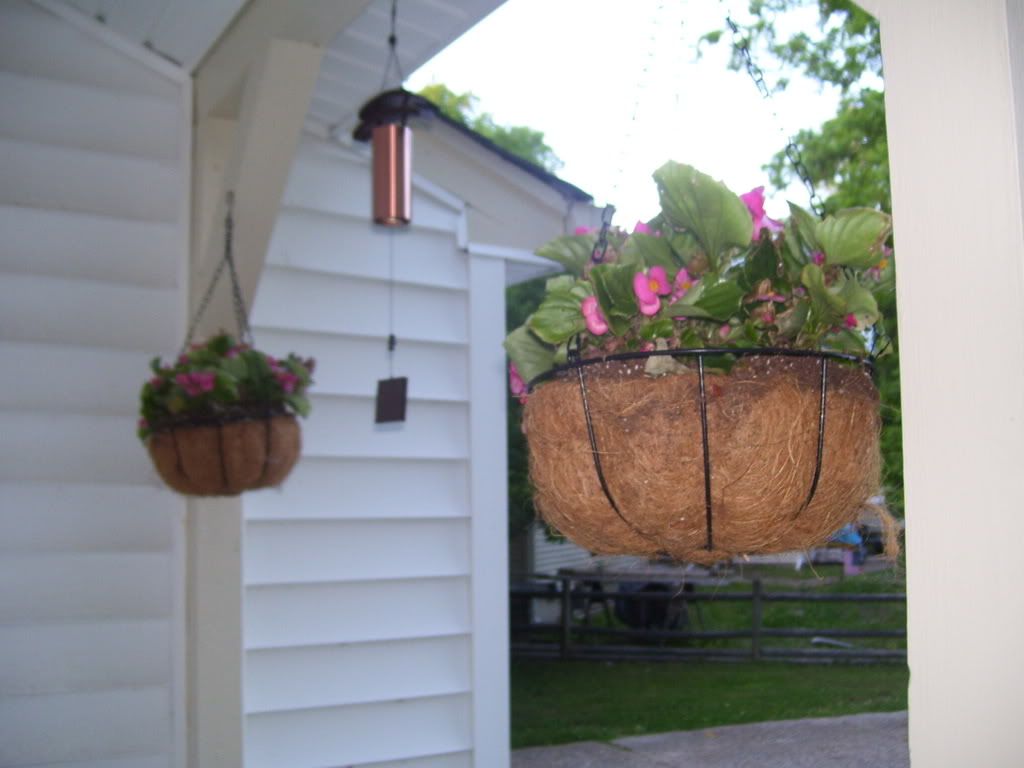 Our Springtime House Guest. I am happy to report she had two very healthy babies.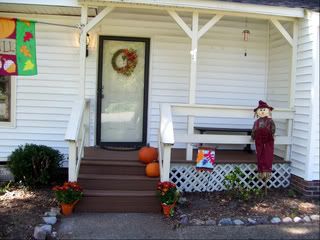 Update: 10/11/08 New Front Porch! My parents installed a new front porch for us as an early Christmas gift. It looks fabulous, and we no longer are afraid we're going to fall through the floor.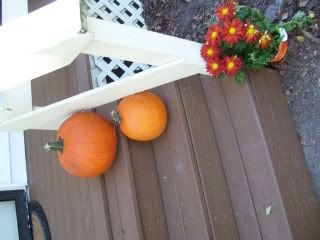 Living Room & Dining Room
Our home does not have a foyer, and there is a hall way that leads directly to the kitchen, or you can step down into the sunken living room. The Dining Room is open to it, the only thing seperating the two rooms is the step up from the living room to the dining.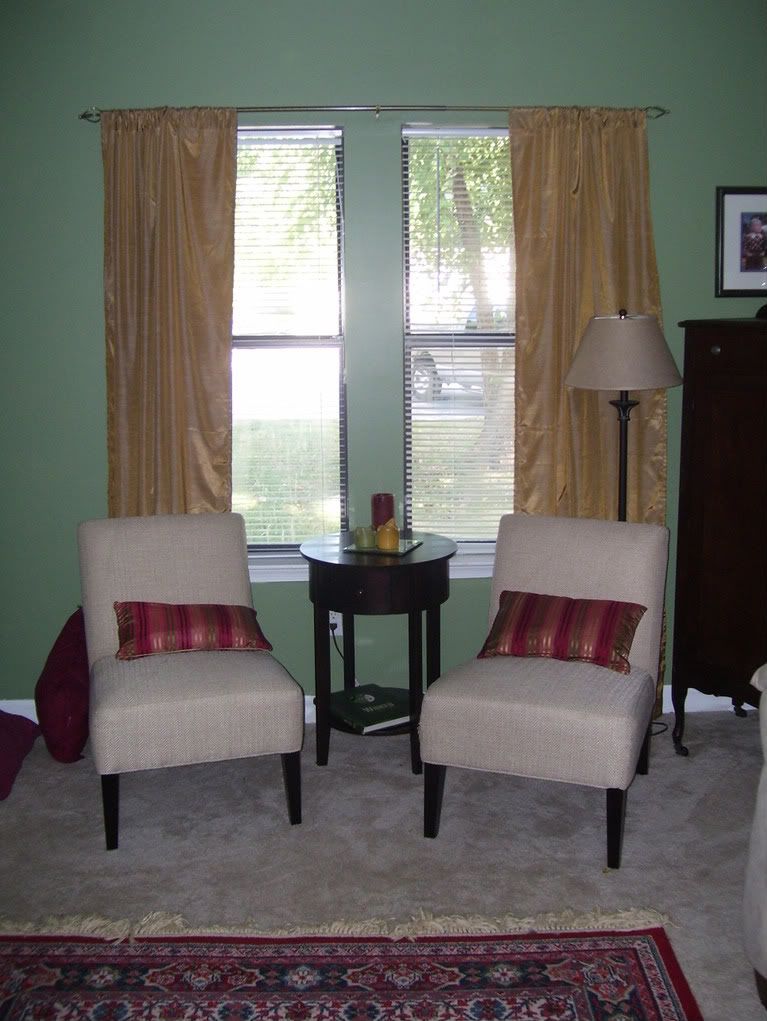 The side chairs are the Dolce Chairs from Target. They were incredibly cheap, and are pretty comfortable. The pillows on them served as my initial color inspiration. Table is from LNT.
Santa brought us a new couch for Christmas! It's from Value City Furniture, and I think it's an Ashley knock-off. Oh yeah, check out the lazy dog.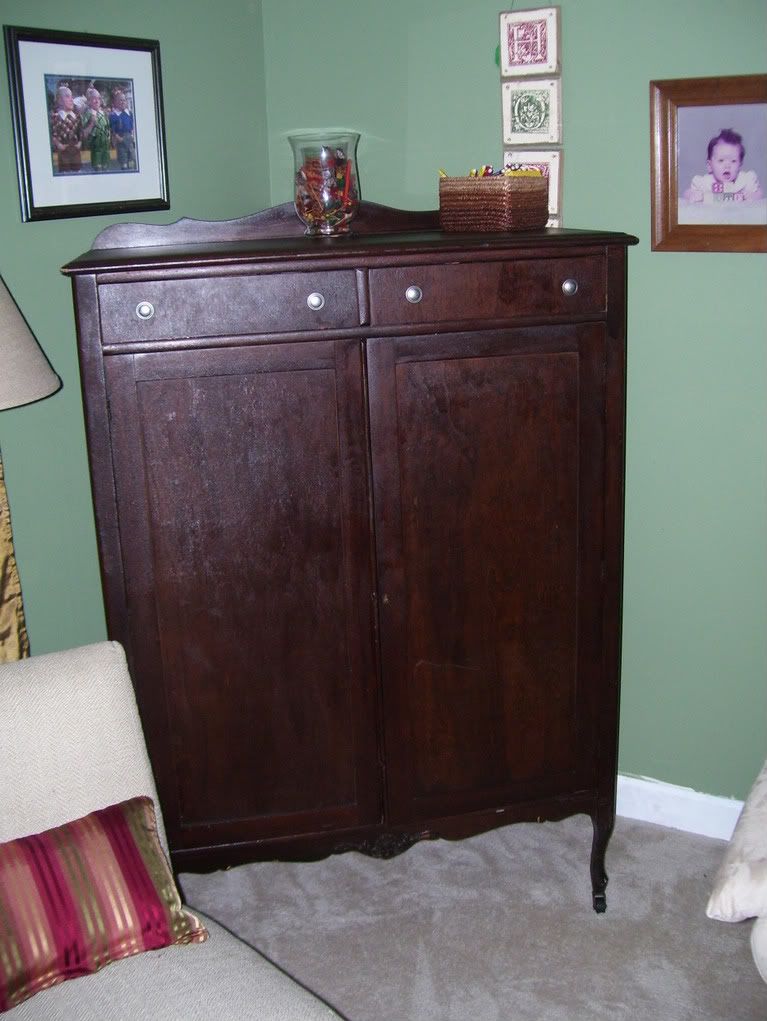 This wardrobe was originally my paternal great-grandmother's. It was in the attic at my grandmother's house, and she offered it to me. All it took was some wood oil and new knobs, and I love the way it looks now. And, yes, that is my baby picture. Don't ask.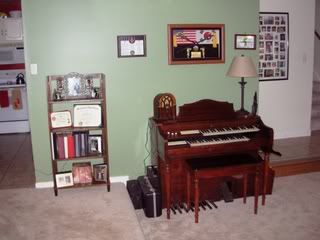 Our organ. My aunt used to play this particular one in church as a teenager.  My grandmother bought it when the church bought a new one. We'll keep it until we can replace it with a baby grand.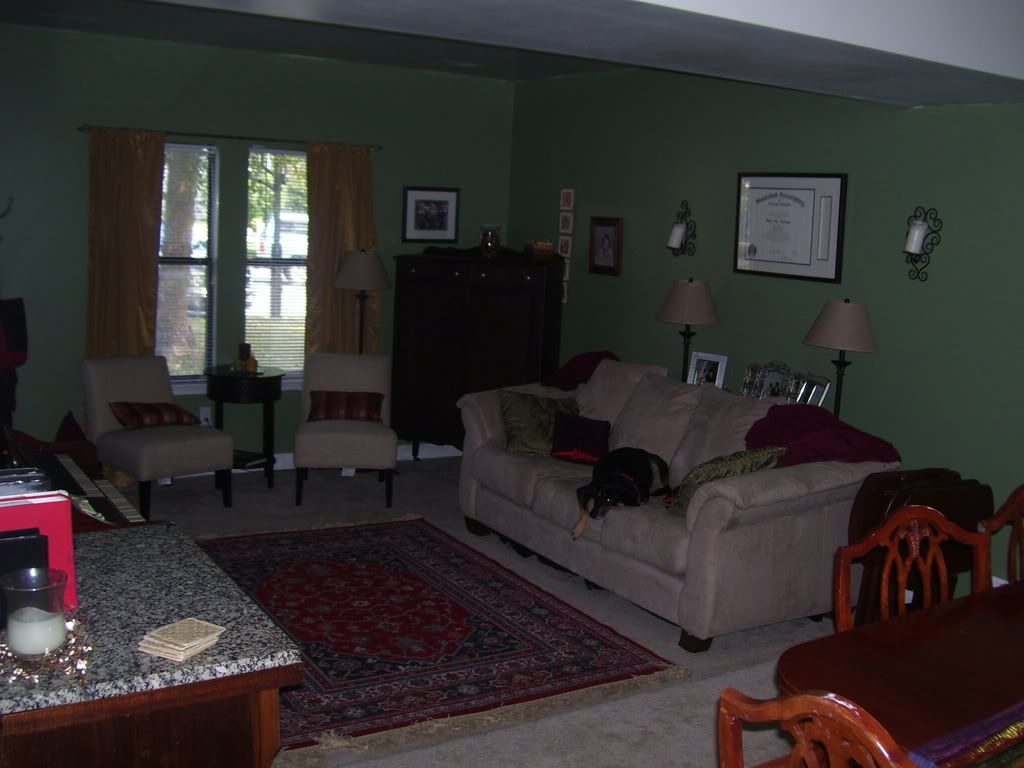 Who's that napping on the couch?
It's Sassy, the laziest dog ever!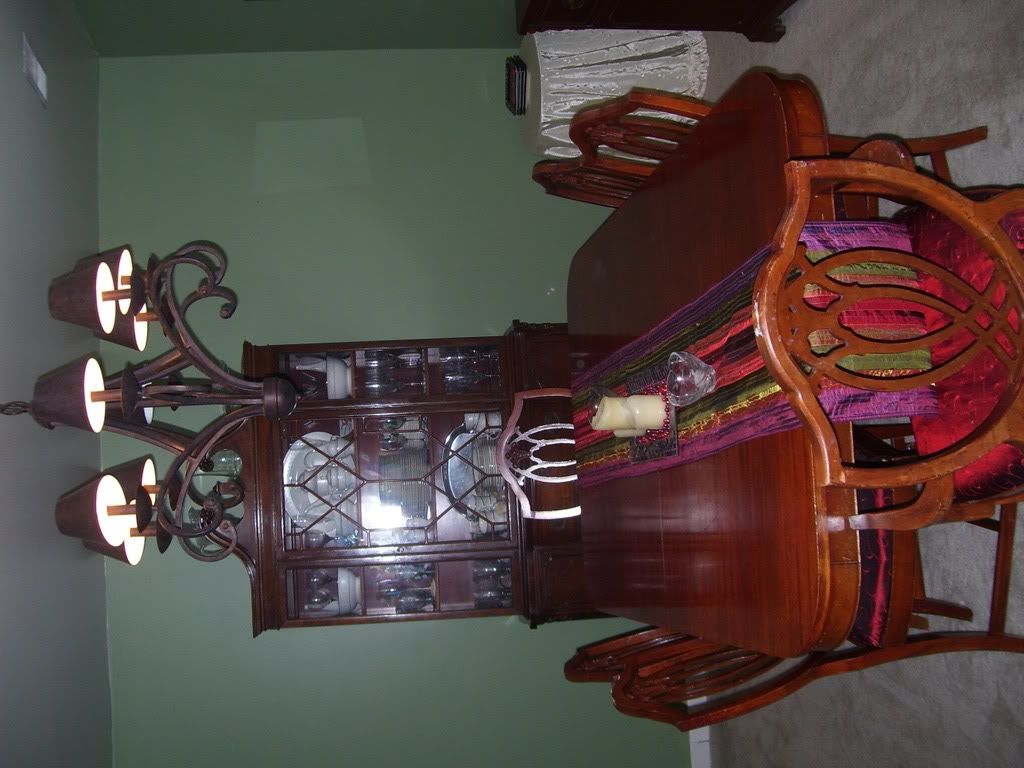 Dining Suite. It was my grandmother's and I love it!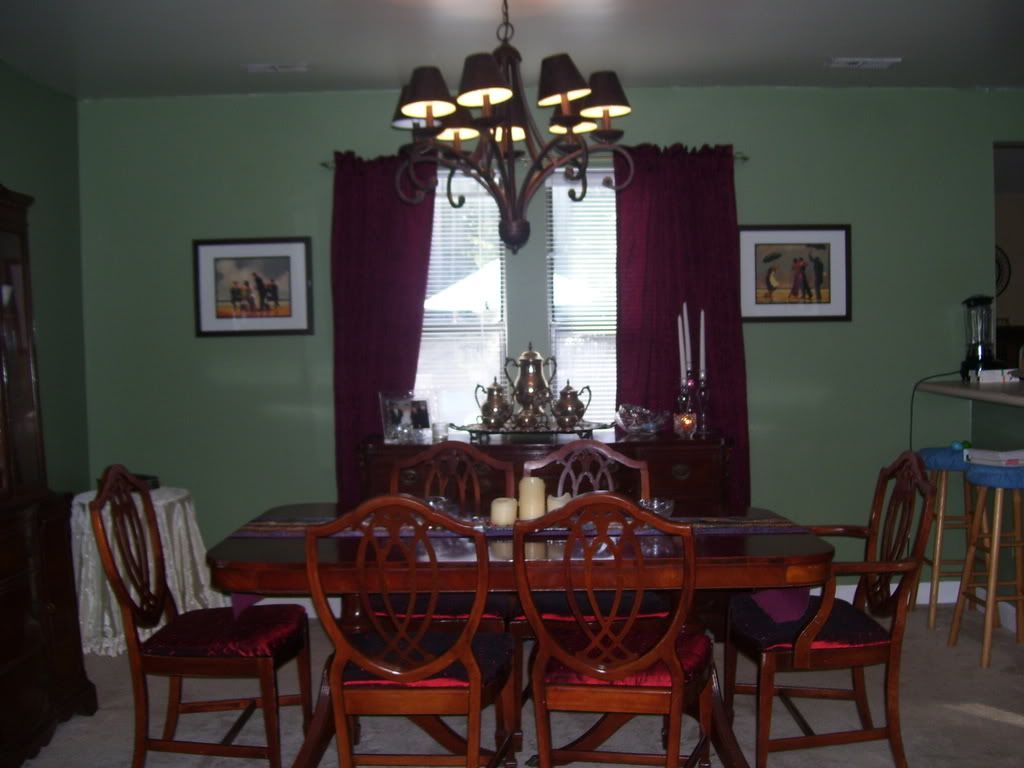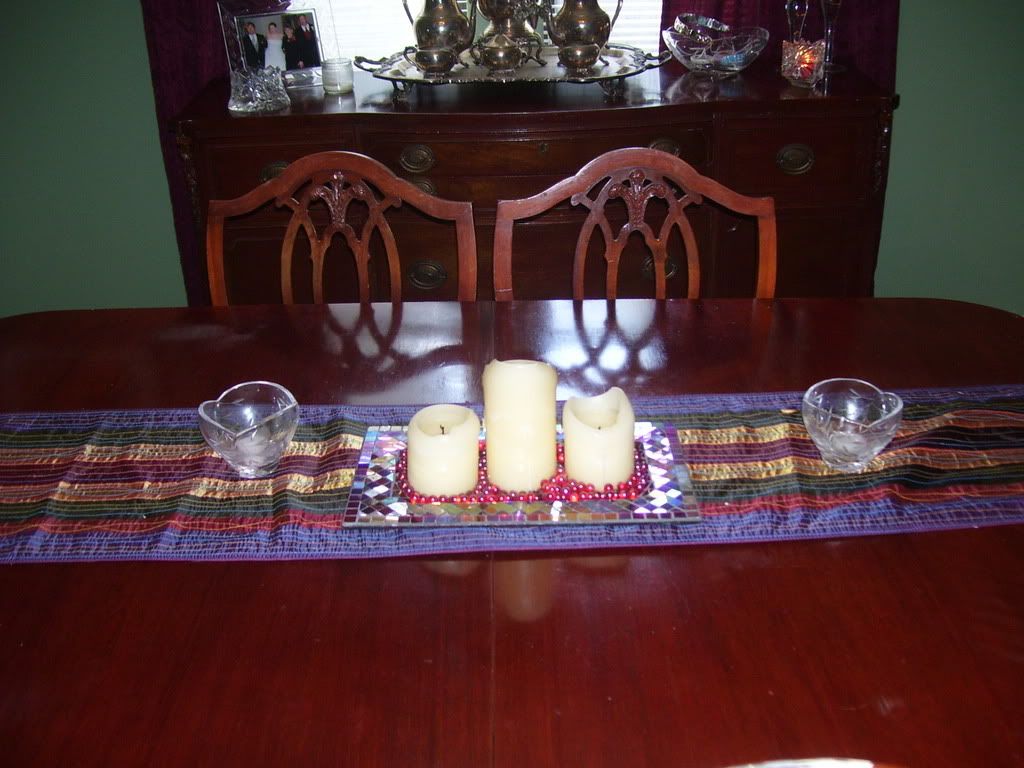 Centerpiece.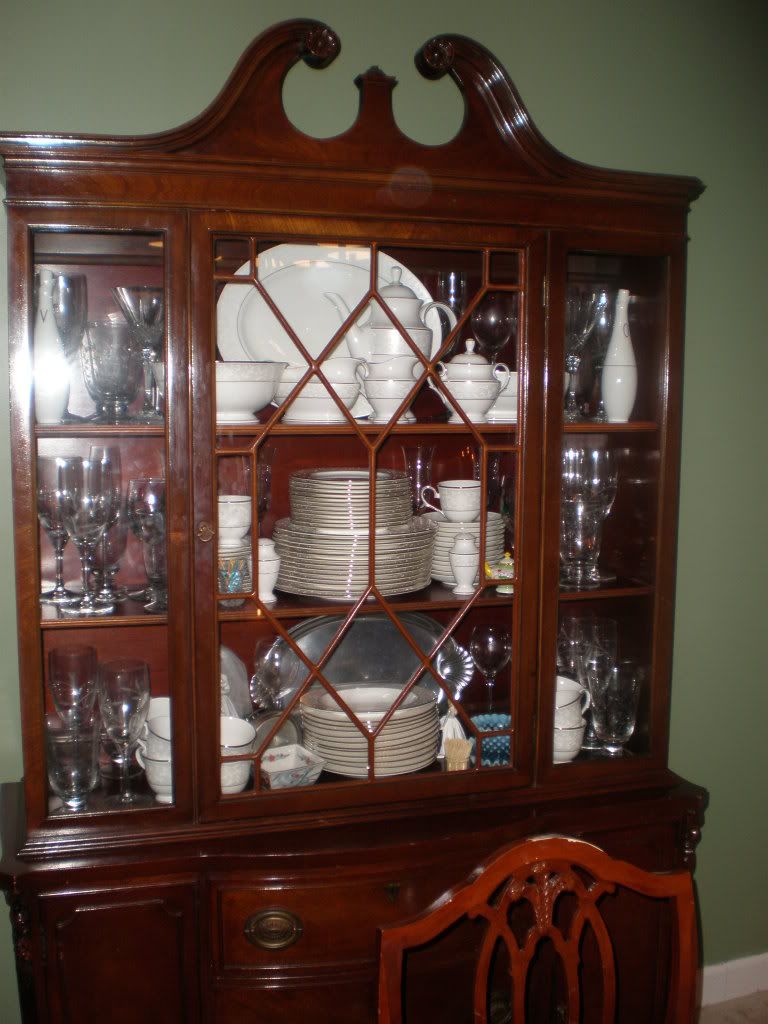 Hutch and Buffet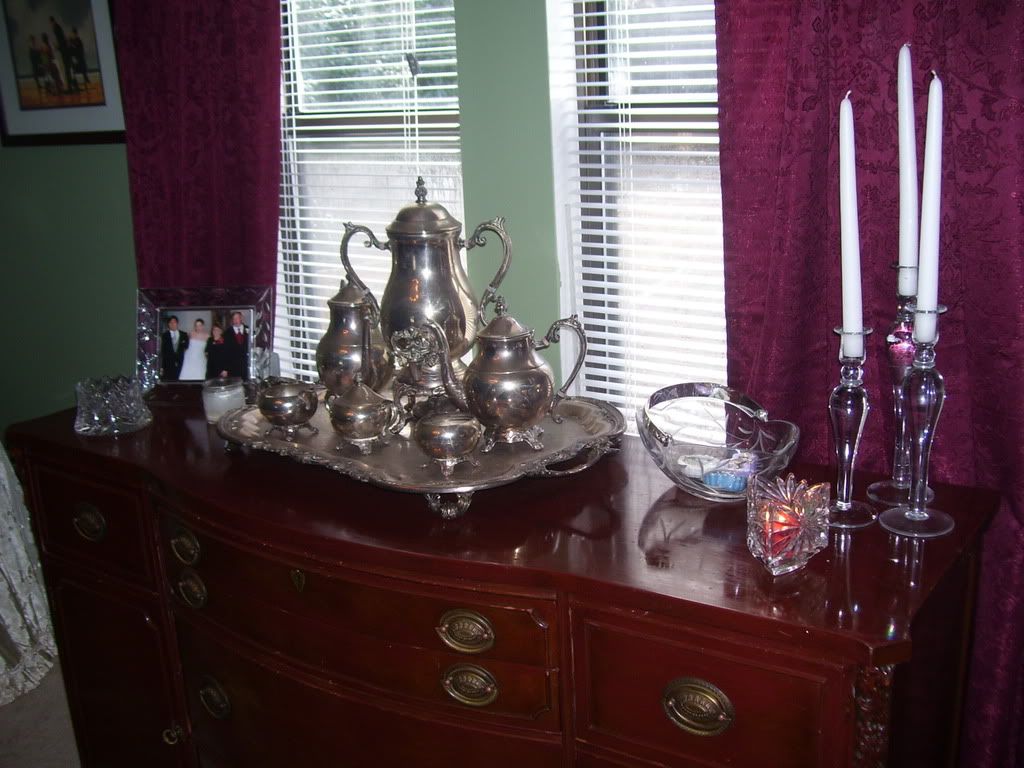 My Grandmother's Silver Coffee Service.  I have loved this since I was a child.          So elegant.
Our Ebay Chandelier
       New cabinet from my grandmother. We have no idea how old it is, they found it in their house when they moved there in 1973. When we brought it in, I told H he finally had his granite counter top.  The knobs were originally wood, but I just happened to have some brushed crome ones here at home.               
We need new stools. We're probably going to get these from LNT.
 .
Of all of our rooms, this one really deserves before and after shots.
Before: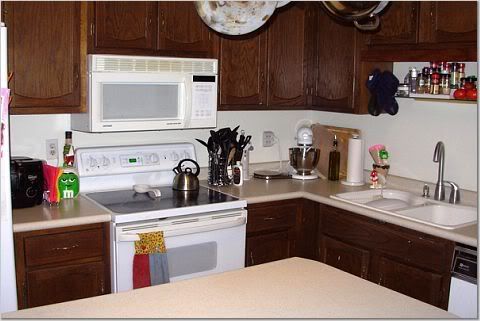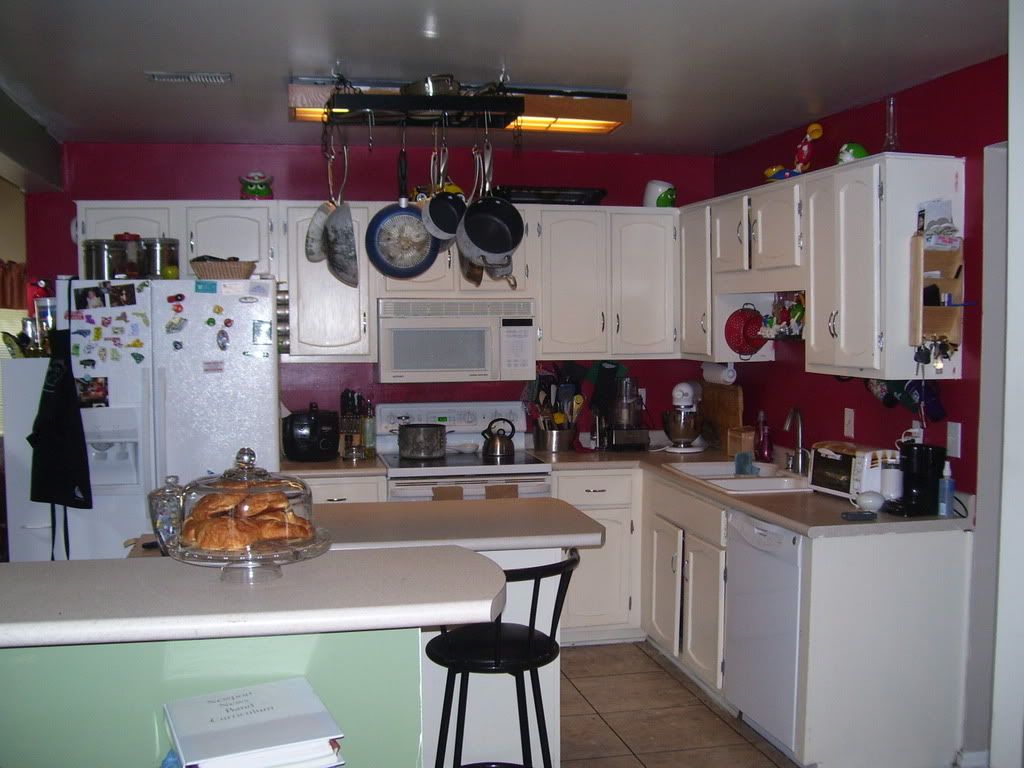 Paint on Walls is Sherwin Williams Red Bay; Paint on Cabinets is Sherwin Williams Crisp Linen.  I do wish all my appliances were black, I think it would really pop against the cream and red.
I love M&Ms...this is where I display my collection. My first post-college apartment featured all my M&Ms stuff.
Oh, did I mention I'm a method addict. :-)
Yay for bar stools!
My tips for Painting Cabinets
1) Clean cabinets very well.
2) Sand to give the paint something more to grip.
3) Prime
4) Paint, using an enamel (oil based) paint. I believe I used semi-gloss specifically for kitchens. I also used Sherwin Williams because I had heard it was one of the best. It's also helpful to wear gloves when painting as it is very difficult to get off your skin.

5) Be patient and make sure it dries all the way before putting the doors back on. I was bad about this.

6) I don't think it's necessary to paint the insides of the cabinets. I thought it was a little wasteful when I did mine.
Kitchen Organization
Our kitchen sucks...the blind corners in the cabinets make it very difficult to store things, and in general, things are very cramped. Here are some of the things I've done to make things a little easier to manuever.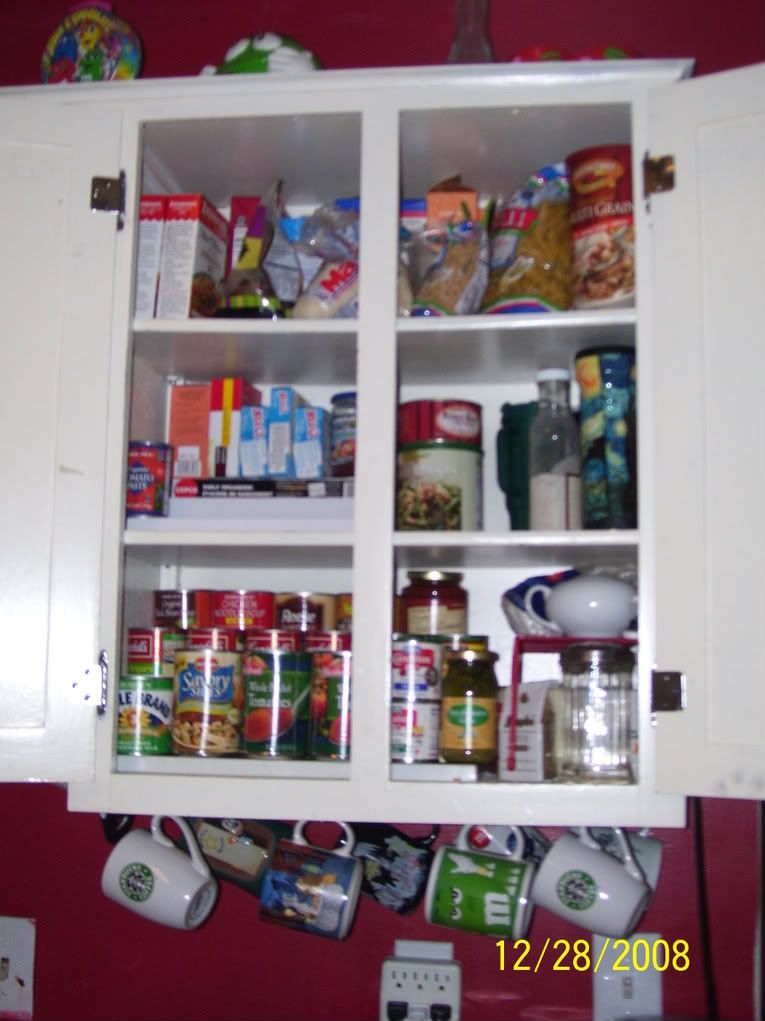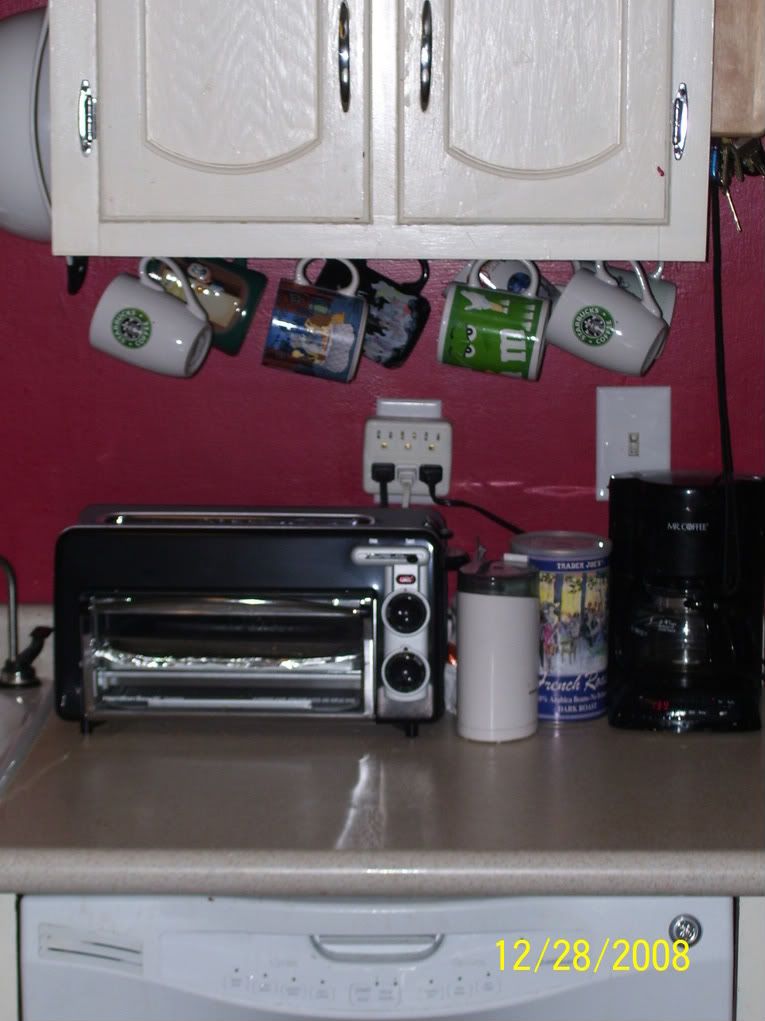 . Our Coffee Corner. We used cup hooks to hang coffee mugs under the cabinet. I still had a few mugs left over, so I put those in the cabinet with a shelf above them. Sugar and filters are above the mugs, and travel mugs are on the shelf above them. I use tiered shelves for canned goods to make them easier to find.
By storing items on the doors of cabinets, it opens up cabinet and drawer space.
Ikea Magnet Knife Rack & Magnetic Spice Tins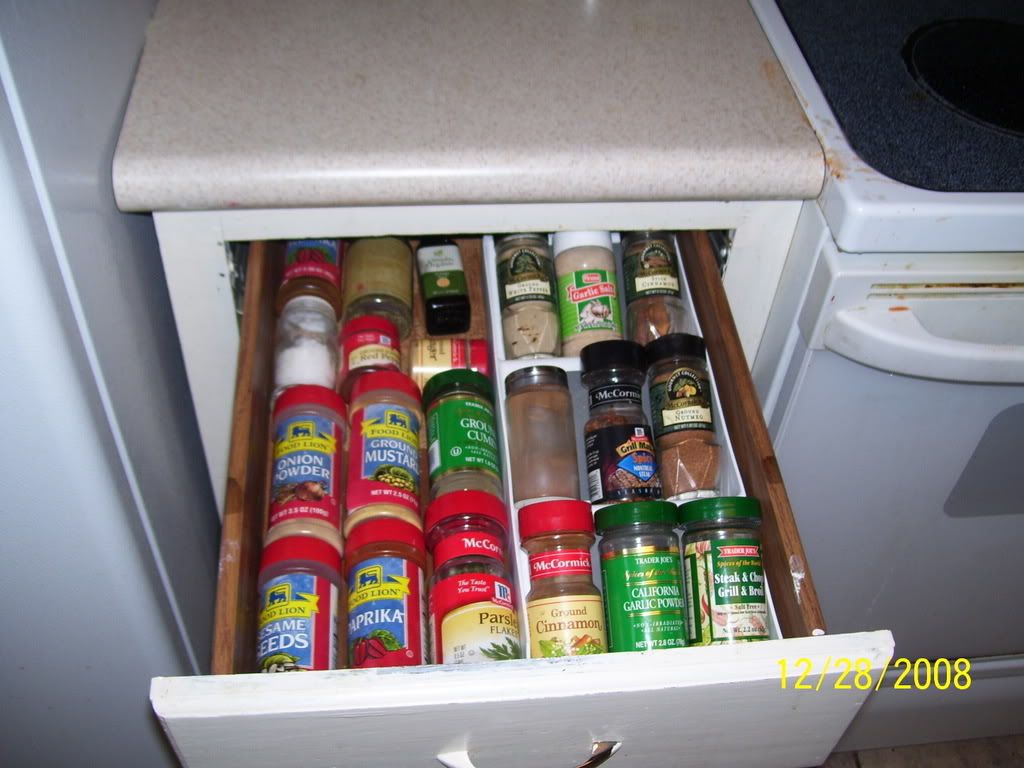 Much Easier to Find Spices. This drawer was awkward to use for other utesils.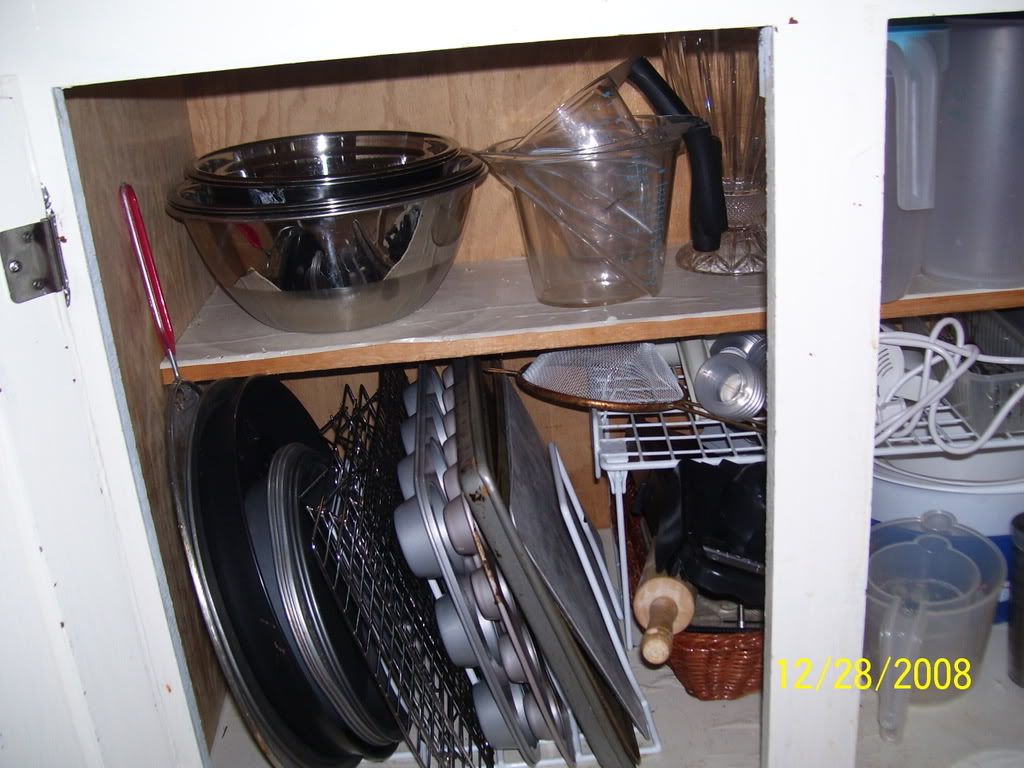 Racks for Cookie sheets and pans help keep them organized and within reach.
The most comfortable couch in the entire world. People fight over who gets to sleep on it when they come over,  despite we have a guest bedroom. Sectional is from Value City Furniture. Rugs I think are from Lowes, but they were from the previous owners. Ottoman is from Target's 2007 Global Bazaar.
Paint is Glidden Bonjour Beige.
Our pool table! It's not standard sized, and we definitely got it for $50 from a thrift store. Also, please notice the non-vertical blinds covering the sliding glass doors.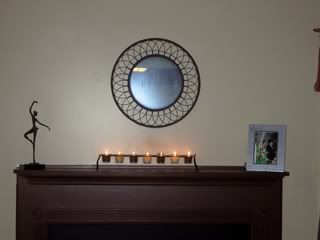 Mantle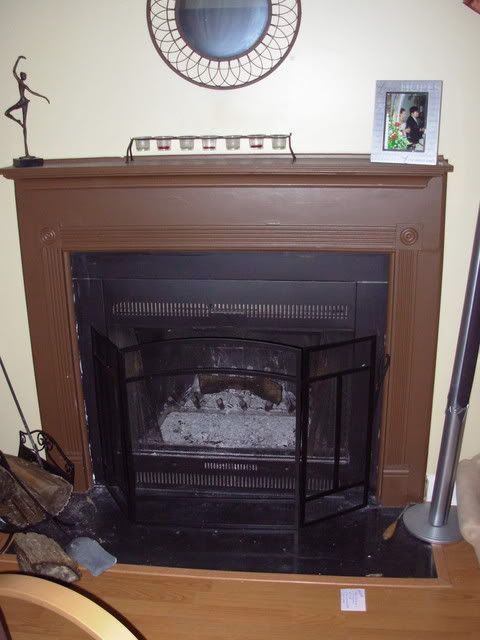 Fireplace (duh!)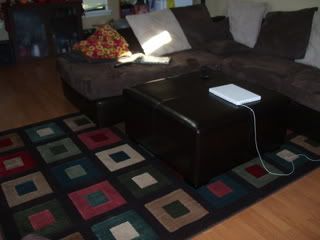 New Rugs! Added 10/11/08 From Target
New entertainment center...Not completely my style, but my parents had it about a year and then were getting rid of it. Definitely better than what we had before (which is now in the bedroom).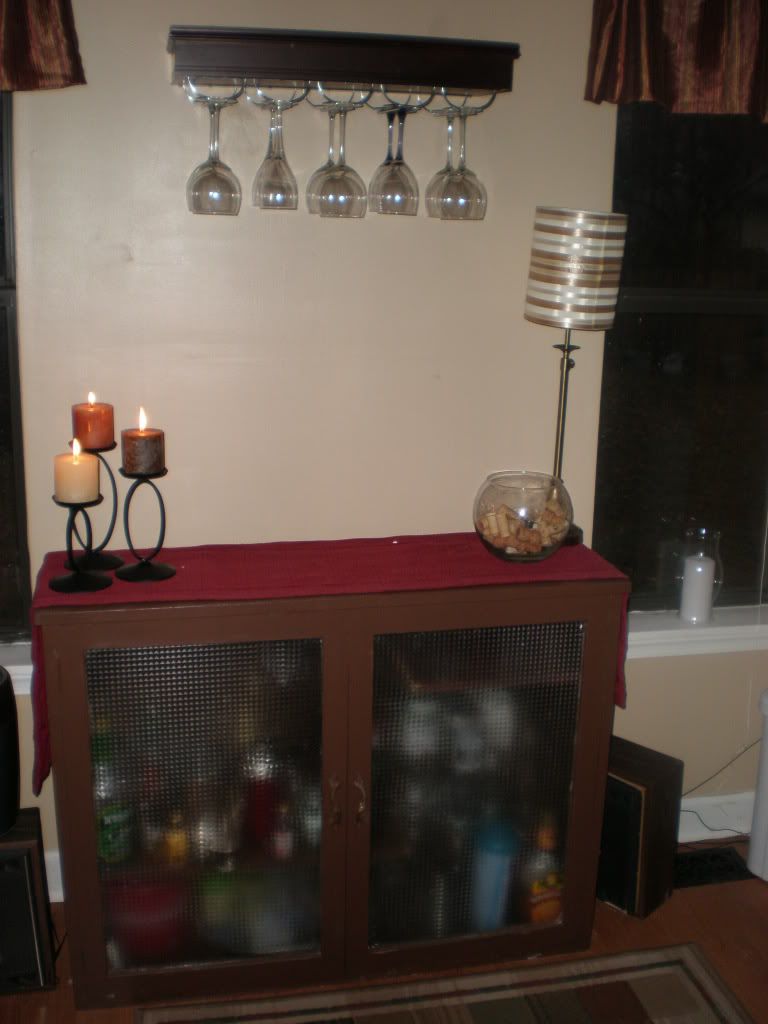 Liquor Cabinet...Found this at at Thrift Store for $25. I did some shelving inside, used contact paper to cover the glass and painted it.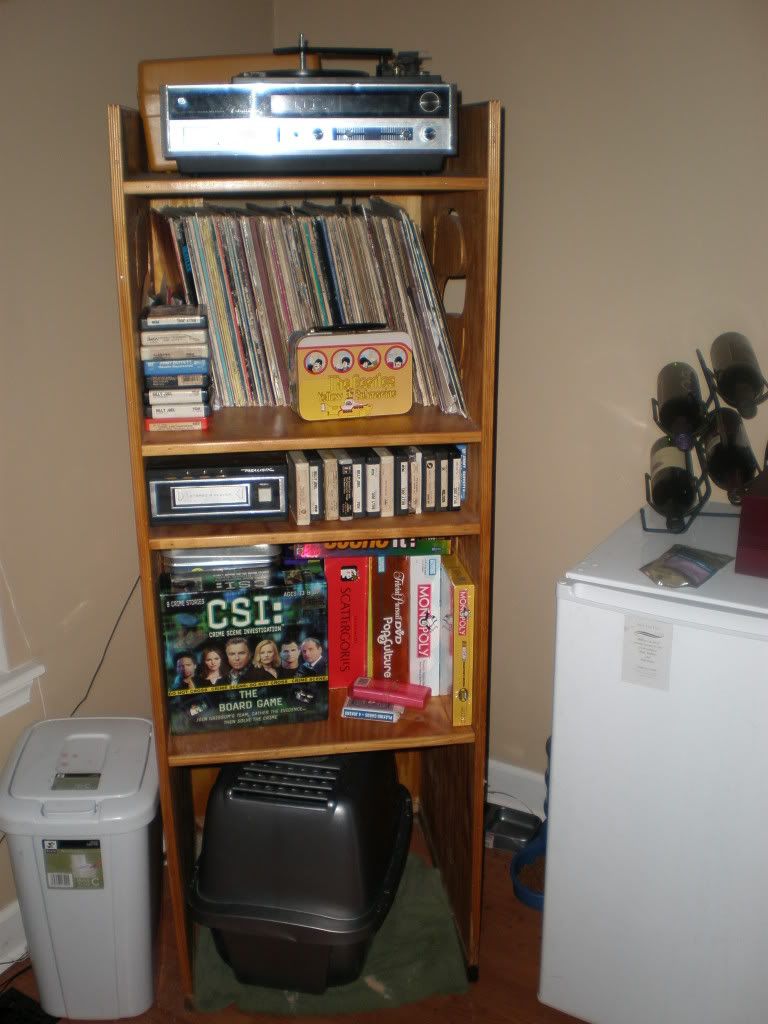 Friend A's dad made this when she was in college to house her TV, VCR, movies, and fridge. Friend B, who was her roommate, took it with her when she moved out and in with H before he was my H.  Friend B left it when she moved out and I moved in. Now it holds a record player, records, board games, and a litter box.
Downstairs Powder Room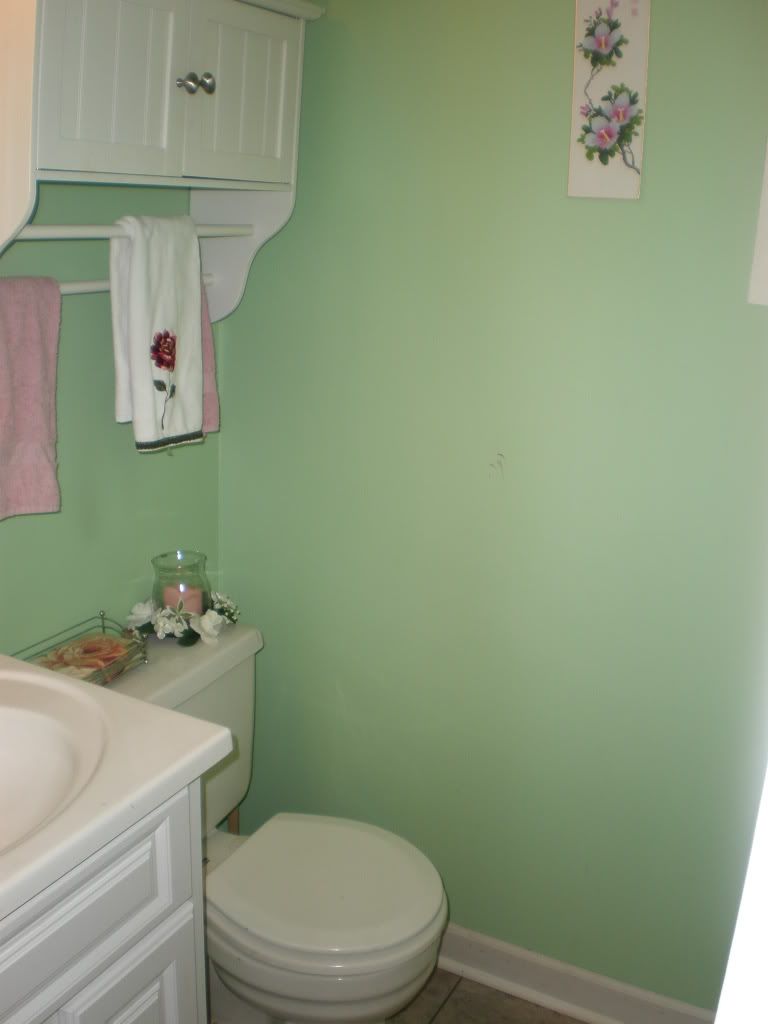 This is what I consider accidental decorating, as I did not plan anything in here. Previous owners had upgrading the vanity and fixtures, as well as the paint color was left from them as well. Someone gave us one of the prints, and I had no where to put it, so this became the pink and green bathroom. And it works.
Hallway Upstairs
Our awkward hallway, and lovely 1970s stained glass. That's what gives my house character.
 Master Bedroom & Bathroom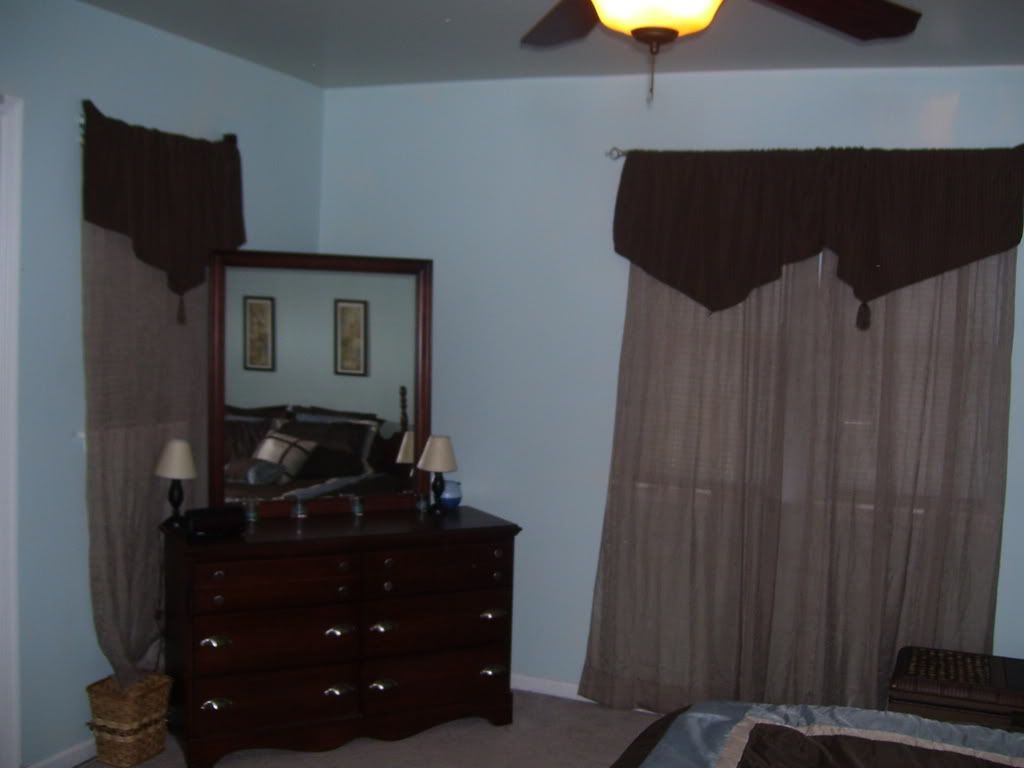 If you hate brown and blue, don't tell me. I love my bedroom. Paint Valspar Dancing Mist. It's a little bit more grey in real life.  We just got new bedding and lamps for the dresser. Bedding is Chocolate Cabana from LNT and lamps were on clearance at Target.  The blue in the bedding is a little more icy blue than it photographed.  I still need to get a matching lamp for one side of the bed.
I hate our master bathroom, as it is teeny and sucks. I wish I had a bathtub and enough room to put a clothes hamper in there.  Paint is Glidden Spinaker Blue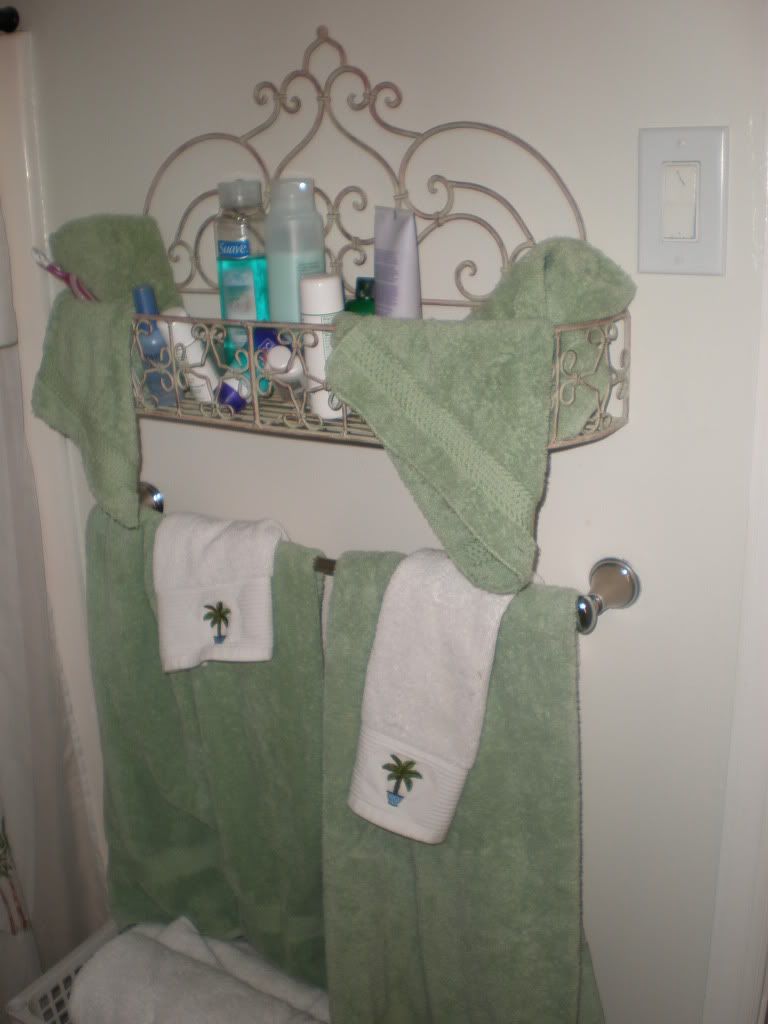 DH likes to refer to this as the "Jimmy Buffett" Bathroom. We may paint it a light tan, but I'm not feeling the painting bug any time soon. 
<
New Bedding from TJMaxx, Paint is Spring Cactus by Glidden. 
On the bed is a Build-A-Bear a student made for me.  She was so proud because  it had blonde hair and green eyes like me.  My hair isn't really blonde and my eyes are blue. 

Yup, those EW Ceiling Tiles. 
They were in my garage for about a year before I could figure out what to do with them.
This wall is very empty...I'm looking for some prints or a mirror to go on it. 
Sadly, this how it usually looks. It's H's domain.
On a cleaner day..

The Tire that H wants to make into a coffee table downstairs. I don't think so.
Deck & Backyard
 We desperately need to redo our deck.
Where  I spend most of my time in the summer. We're still trying to get the dirt off the bottom.