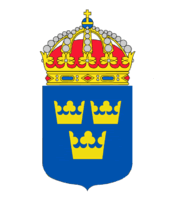 Swedish democracy, multiculturism and pluralism are under serious threat for the first time since the dark 

days when
the Swedish Government forced women to be sterilized against their will
- why is the new conservative Swedish Government uncritically planning to adopt a new law formulated by the former 

socialist one? Why is it apparently imitating the
unreformed education law of Nazi Germany
which made homeschooling illegal? Discover why here and what you can personally do to help us.
so why is the Swedish Government trying to imitate Germany's bad example?
TELL THE SWEDISH GOVERNMENT NOT 
TO FOLLOW THE NAZI EXAMPLE AND TO
KEEP THE REAL SWEDISH FLAG FLYING!
"I diktaturer är det oftast viktigt att ha total kontroll över skola och undervisning.
 Den kommunistiska östtyska skolan kan vara ett exempel på en sådan "totalitär"
skolform – på sin tid beundrad av somliga svenska politiker. När man i Sverige
 startade enhetsskolan, hämtades namnet just från Östtyskland!" 
(Hardy Hedman)
"In dictatorships it is usually important to have complete control over schools and education. The communist East German school is an example of a such a "totalitarian" school system - in its time admired by some Swedish politicians. When 'Integrated Schools' were started in Sweden, they borrowed the name from East Germany!" (Hardy Hedman, Swedish Politician, Christian Democratic Party)
The Integrated School system being pushed by the government as the only acceptable form of education in Sweden originated in

Communist Germany

and the attempt to make homeschooling illegal originated in

Nazi Germany

, both totalitarian states demanding complete control of all citizens. Something is not right in Swedish Education! It is time that Freedom was restored to Swedish education! 
>>Petition the Swedish Government NOW!<<
"Vår passion för hemundervisning är starkare än deras passion för regler och fördomar" 
(Jonas Himmelstrand)
"Our passion for homeschooling is stronger than their (the politicians') passion for rules and prejudice"
(Jonas Himmelstrand)