PRACTICAL PRINT POINTS.  START / STOP POINTS SUGGESTED.  MIRROR AWAY.  NOT RESPONSIBLE WHERE TAKEN OUT OF CONTEXT.
REVEALING COMPELLING MORALITY
 (FREEDOM, EQUALITY, BROTHER / SISTERHOOD (LOVE) ) )
                                                  BASED ON HUMAN HISTORY SPANNING THE GLOBE
 AND EARNEST AND SUBSTANTIALLY COMBINING THE SEEMINGLY
 PURELY SCIENTIFIC WITH
 THE SEEMINGLY PURELY RELIGIOUS 
THIS WEBSITE IS BEING RADICALLY ALTERED AND IS 
   This page's alternate shortened URL:           http://goo.gl/DGrw
r
  (think: DarnGoodrower) 
répétez-vous

: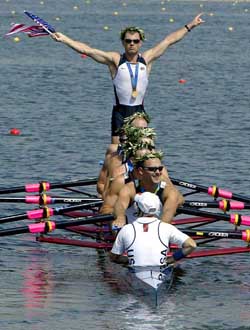 So now search variously:
http://sites.google.com/site/holychanges
sites.google.com/site/holychanges
http://goo.gl/DGrwr
DGrwr
DarnGoodrower
DarnGoodRower
darn good rower
You may find this helpful should you want to print any part of  this page.
am ditching some table structure, making printer-friendlier, but 
multi-texturing is deliberate
Google+1 when the HTML survives the update.   Meanwhile, you can use it independently.
For goo.gl , (working.)                I actually was among the first to really dig google materially.   I'm  interested in the very word --GOOGLE-- 
     My Microsoft volunteers picked up on it in a Southern California library (teaching folks web-surfing)  and they told their friends and so on, and so on.
   No quantum meruit claimed as of today--rights reserved,  no admissions made.  
Apple has the same thing in mind: Steve Jobs:
"It's in Apple's DNA that technology is not enough. It's tech married with the liberal arts and the humanities."
IF YOU READ FROM THIS PAGE OR ANY OTHER FROM THIS WEBSITE, THEN 
YOU ALSO AGREE THAT BY DOING SO YOU AGREE  THAT ALL DISCLAIMERS 
ON THE WELCOME PAGE ARE HERE INCORPORATED BY REFERENCE AND
ARE TRUE.  NOTHING KNOWN OF THE PSYCHE OF ANY PERSON(S)  MENTIONED OR INFERRED OR OF THEIR 
RELATIVE(S.)   REFLECTS PERSONAL SUPPOSITION ENTIRELY.



YOU AGREE BY READING THE FOLLOWING TO ALL STIPULATIONS IN




THE DISCLAIMERS PRESE

NTED ON THE DISCLAIMER PAGE (IS:)

 THIS WEBSITE'S HOME PAGE.
R​uined:
To me,  the third in a seemingly revelational trilogy:
  Wizard of Oz (it's not just for kids;) the Wiz (musical 
explanation of L. Frank Baum's basic message;) and  Lynn Nottage's (MacArthur ("genius") Award winner)  multi-level study of abuse, where love works as simply as clicking your heels three times.

Utilizing at Sociobiologic Apoptosis
I've proposed a revelational value of a social "hook,"  supported by that hook's mutuality of history, morality and science proving each other back and forth, in any combination.
A Start on Re-Packaged Outreach, With Full Theory Summary (look for "holygenes,")Off-Site Back-up and Identification Cross-Confirmations, Additional Outreach
Fair Use, Eminently Academic, Barely Present (Doesn't Get Barer) actual clipping excerpt: New York Times Gay Gene Article:)

TARGET DIRECTLY WITH:
http://goo.gl/O5Qcu
(READS: "...The latest results indicate that the newly reported genetic factor is passed through
the maternal line, a curious twist given that in the past psychiatry has held women at least
partly responsible for the fostering their sons' homosexuality...."
WHY IT'S HERE:
ORDINARILY HOMOSEXUALITY OCCURS BOTH DEVELOPMENTALLY OR
 (ALTERNATELY--THE EVIDENCE IS 
OVERWHELMING IT OCCURS BOTH WAYS) GENETICALLY. 
  THE SCAPEGOATERS FOR PROFIT ENCOURAGED GAYS
TO MARRY HETEROSEXUALLY.   IN THEIR COMMUNITIES PARTICULARLY,
 THE HOSTILITY INSTIGATING THAT IS
CONSISTENT WITH THE PRIOR, GENERALLY REGARDED, PSYCHIATRIC ASSUMPTION
 OF MAN-HATING MOTHER BEING CAUSATIVE.
SO ONE DOES NOT NECESSARILY TRUMP THE OTHER.   
CONSISTENT WITH THE ABOVE, THUS, THE GAY FASCIST IN THE BUSINESS OF SCAPEGOATING GAYS 
TYPICALLY IS ALSO THE MYSOGNIST.
  THIS WEBSITE PROPOSES THE EASTERN MAJOR RELIGIONS ARE
THE SAME RELIGION BUT ABSENT THE USE OF THE HETEROSEXUAL INSTINCT ITSELF AS MANKIND'S
ORIGINAL BASIS OF SCAPEGOATING FOR PROFIT.   
ALL BULLYING IS RELATED, BE IT WITHIN THE FAMILY, ON THE PLAY LOT, OR COL. GADAFI'S, AND SHOULD
BE PERSONALLY DEFLECTED AS PACIFICATION, PUSHY ARROGANT EGO DEFENSE,
 PARANOIA, TRANSFERENCE,  ARRESTED GROWTH.
IN FACT, ALL LIFE IS INFINITELY VARIABLE, ONLY THE CORE MORALITY, AS WELL AS THE SCIENCE, 
BEING WHAT SHOULD MATTER.  THAT IS WHY THIS CLIPPING, ULTIMATELY, WILL NOT BE PRESENT
ON THIS WEBSITE.  THE ISSUE WILL SIMPLY FADE INTO A PLACE OF NOT MATTERING.
AMERICANS PARTICULARLY: YOU ACTUALLY HAVE A DUAL DUTY: 
INSIST YOUR RIGHTS BE RESPECTED; INSIST YOUR PURSUIT OF HAPPINESS BE RESPECTED
EVEN IF OTHERS SEE THEMSELVES BEING DIFFERENT AND DON'T LIKE IT.
IT APPEARS MAINLY WE SHOULD NOT JUDGE.   WHILE FORGIVENESS IS ESSENTIAL FOR OUR FUTURE,
NO ONE IS REALLY AT FAULT FOR THIS PROCESS, EXCEPT MAYBE FOR THIS GUY 
http://faculty.maxwell.syr.edu/gaddis/hst210/sept9/Akhenaten%20bust.jpg   but, no,
 I don't think his kind are walking ourstreets, and yes, of course evolution, but no longer
 simply survival of the fittest--ambition, zeal must be structured for good.  
MATTERS TO THE PROCESS FOR NOW

   See as to Strock's highly constructive publications from "The Guardian," 7/22/2010
(COMING: NARRATIVE AS TO RUSSIA'S FALLING POPULATION CRISIS IS A KEY ELEMENT AS TO THE SMALLER THEORY OF
 SOCIOBIOLOGIC APOPTOSIS BUT MORE IMPORTANTLY TO THIS WEBSITE'S CLAIMED REVELATION OF A
 SIMULTANEOUS MUTUAL PROVING OF SCIENCE, MORALITY AND HISTORY)
http://goo.gl/LAHka
I DISCLAIM KNOWING ANYTHING WHATSOEVER 
AS TO THE PSYCHE OF ANYONE REFERENCED DIRECTLY OR INDIRECTLY.
ANY ACTOR'S ACTIONS MAY SIMPLY BE TACTICAL OR OTHERWISE.
   DELVINGS REFLECT PERSONAL SUPPOSITION AND OPINION ONLY.
MY DEPICTION IS COMBINING A SCAPEGOATING FOR PROFIT PROCESS
WITH THE PRODUCTION OF A CLASS OF HYPOCRITICAL GAYS, PARTICULARLY,
AND A HIGHER INCIDENCE OF GAYS, GENERALLY, BY WAY OF THE SCAPEGOATING
OF GAYS.  
We know the process created gay fascists: Hitler was feminine, JFK's killers
were gay fascists (recall from Stone's movie:  Clay Bertrand, David Ferry.)
http://www.sitepouch.com/7L29H0
 COMBINED WITH THE POINTS MADE PARTICULARLY
AT SOCIOBIOLOGIC APOPTOSIS, THIS WEBSITE PROVIDES A COMPLETE 
SIMULTANEOUS,  UTTERLY MUTUAL, BACKWARD AND FORWARD, PROVING
OF HISTORY, MORALITY AND SCIENCE.  AS THIS WEBSITE ALSO ENDEAVORS
TO PROVE THE EASTERN RELIGIONS ARE IN FACT JUDEO-CHRISTIANITY AS WELL,
IT MAINTAINS A PRE-DETERMINED, PRO-MORALITY (INCLUDING THAT OF 
TRADITIONAL RELIGION ESSENTIALLY) IS PROVED.  IT FURTHER MAINTAINS THAT
SAID PROOF PROVIDES DISTINCT CLUES TO ACHIEVING SUCH THINGS AS
TRAVELING TO THE STARS AND FIXING THE PARALYZED.
It has been proposed

here that information

may exert

informational gravity.




If matter (and its events)

is informationally interchangeable with information that

may be stored as the data in your thumbdrive, then they may offer messages.




  Such messages,

should they exist, can likely be construed from history.  So it may be the

physical operation of the universe is entirely entwined with history

and morality.




The more scientists successfully take clues from where history and morality may lead to confirmation


of  genuine, sincere, experimentally testable scientific paradigms, as this very website offers, the more it is that science, morality and history prove each other backward and

forward, in any combination, thus giving humanity the keys to  a far greater understanding of the universe as well as suggesting possibilities as to whether

it possesses a conscious message.




This website is the first to suggest in this manner it seeks

freedom, equality and

brotherhood / sisterhood


entirely based on the

apparent confirmation

of that from science, history and

morality simultaneously,


each in support of the others.


Why the Scapegoating for Profit Issue and the Aliens Issue (Thomas Jefferson famously believed in other worlds, with other beings, that seen as a religious variation during his day,) does not condemn religion but seems to confirm it.





CODES.


Charles de Gaulle

Louis Pasteur


Napolean used the above 2 Quatrains deliberately presenting personalities
absolutely foreseen.  He offered not one additional proper noun as three would have been too many--no longer a lock - and - key message. 
 
He used lock and key messages elsewhere so as to give credence to other prior visions.

Contemporaries used that technique, and one particularly fascinated with Nostradamus did so in a location after which is modeled a location I am at now.  I had no idea this would be the case till I simply looked up and searched Wikipedia.





I'm interested in possible Shakespearian coding.
There's a British literary group following this site (over-site forums exist too--I've utterly no control over any of that) that will just have to wait till Spring when I next visit my mother-in-law (Duke Shakespearian / the puzzles too (Sociobiologic Apoptosis.))
I'm going to use messages as clues as to where to look.

 
 










HISTORY - MORALITY -SCIENCE -- UNIVERSAL FRAMEWORK:




Though I do not allege singling out as to the Postville (Jewish Orthodox  meat packing--allegedly hired illegal immigrants) incident,
 it does appear the Colorado Springs anti-Semitism case (license to scapegoat--profit from scapegoating)
 is a product of the recent scapegoating for profit culture based on attacking gays, and the Postville case comes despite
innumerable employers of immigrants being unaffected.  "Informationally," Postville is situated near a location involving L. Frank Baum,
 is not  far from Wounded Knee and Mt. Rushmore, and it has actually been proffered elsewhere
that the contents of the Arc of the Covenant  is situated in that vicinity, not at Oak Island.

I do not believe this condemns religion.  It confirms it.
    The wrong deed above proves the messages of
freedom, equality and brotherhood, uniting the major Western religions.
  (Posted outside, bringing onboard here soon:) Western religion and Confucianism
are in fact one and the same, it is just now apparent and virtually assured.
This, in fact,
has been Biblically prophesied.
It is because of this, too, that this website for its first time is
ever so slightly self-aware.
7/15/2011


((

CHINA

:) The Eastern religions are the ***SAME*** religion--)

alongside: evidence information sort of lives, likely exerts gravity; and,

Nostradamus foresaw actual personalities (seemingly temporally, but


now to be understood as "informationally,") and saw human events 

A Qi / Ch'i measurement has been claimed.  Match Krebs Cycle deficiency?
(Mitochondria captive bacteria ("emergent," reproductively only contributed by the mother's egg
 (hence the connection to Jewish revelationalism.)  They are also your body's energy plants.

    Further relevant, energy regulation is central to healthful body systems generally.)
What is above is one of 3 important points pre-occupying me:
China: lost tribe of Israel
Information embodies a "quasi-life--" informs our scientists: travel to the stars
Nostradamus: foresaw actual personalities, saw life informationally
This is simple emergence.   I'm doing all the work but enjoying it.  
It's what I do.
What follows is, within the process of this website, soon to be considered 
in terms of "Lamarckianism" in fact playing a small role along our road
to emerging beyond surviving living on this planet.

(was offered in reference to one theorized factor contributing to the autism epidemic in relation
to Dr. Hyman's: "These disturbances ... not due to genetic mutations, which is often seen in mitochondrial
problems, but a condition the children studied acquired in utero or after birth."


Religion - Science links are becoming apparent with increasing meaning and frequency,
 especially so in very recent years, each now very suggestively providing mutual proofs
 for major aspects about each other.
JFK's assassins were gay.   J. Edgar Hoover was gay.  Adolph Hitler, famously, was a feminine man. 
The ivy that would be the past beneficiary the tacit culture of
scapegoating for profit should have deserved, within interested circles, the nickname "the gay ivy."


hexagonal nano-diamonds
Lisi
cosmic energy: free
impossible materials
ELUCIDATIONS 

That Nostradamus consciously intended to identify matter-of-fact identifiable more than one future personality, but less than three,
 so as to render a lock-and-key style proof of legitimacy to the other quatrains is, to my knowledge, first proposed in this website.
  The supposed fact of that alone providing a pattern followed in other quatrains (lock-and-key proofs for each such quatrain's legitimacy is also, to
my knowledge, first proposed here.)

  What has preceded this website:  Pasteur's life span was correctly described as spanning the Grand Lunar Cycle (see as to the legitimate approximate cross-reference value
of astrology to astronomical dating on the Home page, as well as comments as to astrology having (surprise!) at least a possible (very) crude value informationally should the universe in fact work
something like a computer.   The Mayan calendar was also based on constelational cycles. 
The explicit obviously mutually-confirming dual meaning and the double date-confirmation within the quatrain dealing with the duel between Montgomery
 and Henry II is also not original but supports in reverse my proposal that identifying Pasteur and de Gaulle, but not more proper noun personalities,  was deliberate so as to establish the self-confirming pattern.
All is suggestive of the mingling of personality and "informationalism."
Funny, the particular source of the coding for what I believe to have been the original decoding of the quatrain is the one whose authors I am attempting to re-ascertain.
  I suspect their decoding technique is the correct one.  
The authors, upon proof of I.D., can reach me directly (others have w/o the need for excessive resourcefulness;) also, though I cannot
interact with others' utterances, I do search:  
sites.google.com/site/holychanges
http://sites.google.com/site/holychanges
Totally desirous of giving attribution, I'm searching for your identity from my end.

Nostradamus states explicitly in the Preface to Siecles that his original prophesies are altered because the changes he foresaw would seem too unbelievable.  He also clearly feared the prospect of
tampering with future events in the present.  He possibly indicates that an awareness of two possible futures is something he believed we should have today.


It may be possible to reveal a part of this coding information so as to show it is valid, while still 
preserving the uniqueness of its original presentation.   I very much would like learning where
attribution belongs.   One turn-to source is potentially this.   One may also, once that code is mutually
identified,  be able to use a part of that code for themselves.

Nostradamus was a Jewish physician specialist in Kabbalah, who saw through data possibly by way
of input from that code.  He was a consummate believer in good.  I think that is sufficient.  For this website
that is Christian (while still being "everyone else's religion" too as all are part of the same,)  believing in good.
  That in fact is most of the world.   If you are near bad, you need to simply deny it.
  If it's all you have as an alternative, go farm in a pleasant country.


NOW COMING SOON: THE TECHNIQUE DUAL-DIRECTIONALLY PROVED INTENDED / ACCURATE
7/9/2011
at Monteverdifan  's   Moldau  (YouTube)


Each quatrain has not 1, not 3 alternate hindsight-proved truth(s,) but 2.
IT IS THE FACT OF EACH OF THOSE 2 BEING MUTUALLY CONFIRMING
THAT IN TURN TELLS US OF NOSTRADAMUS' INTENTION TO TELL US
THIS IS FOR REAL: 2 CONFIRMS THIS, 2 CONFIRMS THAT, THEN ALL THE
DUALITIES CONFIRM EACH OTHER.
how information might live (also, how it might exert gravity)
I have specifically proposed:
"gravitational lensing," "digital forensics" and the "web bot/" Bruce Bueno de Mesquita (NYU.)
 provide a means of finding information - science - morality - history
matches and near-matches implying information itself has a form of life, and
likely "exerts gravity--as in travel from data point to date point."
fully light of day. totally not spooky.
conveyed message otherwise we'd've been gone
have to learn to save planet, travel to stars
IT'S ONLY GAY-BASHING COMMUNITIES THAT ENCOURAGED GAYS TO MARRY HETEROSEXUALLY.
(Eminently academic-only Fair Use, New York Times article, Gay Gene Mathematical Proof, Coming)
 INSTANCES OF RELIGION, WITH THE BENEFIT OF THE GREATEST IMAGINABLE EXPERIMENTAL CONTROL, FLAT-OUT INFORMING SCIENCE
DEVELOPING: THE SNARING OF DSK / ANTHONY WEINER, ESPECIALLY COMBINED WITH 
A.W.'S - HUMA ABEDIN'S SPECIAL RELATION, IN RELATION TO THE HYPOCRISY, THE
PETTY FAILINGS (JUST A LITTLE MORE SO AS TO DSK?) AND THE OBJECTIVES AND PROMISE
--------------------------------------------------------------------------------------
It is by way of Vlatko Vedral and the other earliest creators of computers that cosmologists first considered the possibility of a computer universe.  It was their idea
first.  
We now know, apart from the observation often stated by neuroscientists that there is no mini-you, no movie screen in your head, that:
YOU ARE A COMPUTER CONSISTING OF A VIRTUAL INFINITY OF COMPUTERS.
EXCEPT YOU HAVE SOME KIND OF "SINGULARITY," OF COURSE.
This could only have been first envisioned by way
 of thoughts of a universal intelligence.
  (?how's that?)
Of course any ole universe will have its physical properties.  But if it's a computer, it's intelligent.
The last religious "paradox" falls with the prospect you are also information.
This will not enable creating a "singularity," but I suspect it DOES enable, allowing for the details, that combination of technologies 
which will enable the paralyzed to walk.
--------------------------------------------------------------------------------------
INFORMATIONAL GRAVITY: based on a pattern of imagined "tip-offs" from a "combined treasure map"
  I simply propose that gravity ports informational value.   This is a simple leap from others preceding
  who have suggested the universe is a computer.  If that is the case, and it is clearly the case already
  that YOU are a computer, then you may be savable information as well.
INFORMATION EXERTS INFORMATIONAL GRAVITY.   GRAVITY REFLECTS INFORMATION.
The universe is living, moral.  You can use this to travel between stars, live understandingly with
a sense of earliest information and its own evolution.
It's no secret to those who've spent more than 10 minutes on this website,
I believe
  visited by related teachers who traveled here by way of that knowledge; and, I propose they bring 
  by virtue of that a belief in our universe being not only operating as would a computer, but it's being
  moral in character. 
----------------------------------------------------------------------------------------
SPIN PHYSICS: based on a pattern of imagined "tip-offs" from a "combined treasure map" I simply propose
that solar systems and galaxies spin as part of a reality of data field generation.
--------------------------------------------------------------------------------------
FREUD
:   Oedipal Complex (misuderstood, it's now clear--not actually wanting to bed your mother) confirmed by what,
 apart from that,  we can now better understand as actually being a bit perverse.  (Explanation coming.)
--------------------------------------------------------------------------------------------
blushy box.    It's really a wonderful thing the science of homosexuality was substantially understood genetically, then 
built on as to developmentalism, and then hushed up.   Religion's soldiers have to understand knowledge and morality
will march on with them left in the trenches.  If they need to scapegoat, the rest of us will, typically, only
be left with the question "Why?"   At least with the would-be murderers of gays on YouTube the answer is most likely
conflicted self-generated scapegoating-for-profit based hypocritical homicidally paranoid gays.  
This will simply be a good thing because we can see a positive result
confirming most of  Western religion and all of Eastern religion, but especially the two combined, and they have 
been one all along.  It occurs simultaneously with a rush of observations that are consistent with the proposal
that science, morality and history are confirming each other importantly.
-------------------------------------------------------------------------------------
This being by far the greatest "long shot," it's listed as what's expected to be the final listed here:
This is listed here "early" because of t
his.
Not new: 
Cosmology is a puzzle.  Physicists have been saying that all along.
New:
Puzzles have outlying cardboard borders.  No.  not the edge of the universe.
The Proposal:
Not New:
The universe may be a computer.
New:
Garrett Lisi's E8 matrix presents the opportunity to package coherent energy matrices in any size, in multiple dimensions.   
A Universal Containment Force or Particle affords the quarantining of such coherent energy matrices for preservation.   
Think: the reverse of an anti-viral program quarantining a computer virus; rather, a containment energy preserving consciousness.
The coherent energy matrices can interrelate with each other 
just as files on a computer get rearranged for greater efficiency in the defragmentation process.
IDEAS I WOULD SUGGEST PURSUING, WERE I AN ADMINSTRATOR OF "TIP-OFFS" FROM A "COMBINED TREASURE MAP"
I hereby confess I originally did Shakespeare on Cliff Notes.   However, I've been reading, gone to plays
and gained insights by way of a (sort-of) "secret weapon."  From "all the world's a stage" I feel Pato Banton says
the same thing in "My Opinion III."  Debates as to Shakespeare's religious affiliation, combined with his passages reflective on the one hand of
a moral universe yet on the other hand reflecting entire secularism
("There is nothing either good or bad, but thinking makes it so.") reflects a lack of
patience with religious bickering, a belief in a greater picture (this website suggests all may be substantially valid but parts of a greater whole,) and a kind of
determinism that is actually unsettling.  Whatever as to that, it has been speculated of course that Sir Francis Bacon (father of "empiricism,")
authored Shakespeare's works.  Both Shakespeare and Bacon lived immediately upon the conclusion of Nostradamus'
productive life.  Others of the time are known to have mimicked Nostradamus' method, though likely not his exact coding.
Such codings were (and are) understood in relation to the context in which they are found.  I would apply the Nostradamus coding.
CONSIDER MERGING RELATIVITY WITH PROBABILITIESM SUCH THAT:
PROBABILITIES MERGE WITH INFORMATION SEAMLESSLY.
-- seamlessly across a data field defining time-space such that
the probabilities are variable across all different points; and,  if there is a source of the information it may
or may not be variable from that point.   This more than anything defines
how this proposed math experiment
may in turn propose the nature of the universe.
THAT IS TO SAY, MATHEMATICS IS MORAL,   MORALITY IS MATHEMATICAL (just these latter
generalities likely not original.)
(All the above is consistent of course with Terence McKenna's
mathematical conversion of Confucianism, the "Web Bot" and the theories of  Bruce Bueno de Mesquita (NYU.))
6/16/2011
Three seemingly obvious notions:
 1) combine the digital forensics of Hany Farid (Dartmouth) with the Web Bot and work of 
Bruce Bueno de Mesquita.   Pattern commonalities may suggest much more than event inevitabilities.  Conceivably it
will suggest information, in a manner, lives.
2) When I enter data at sites.google.com the host's program works by 
mirror-response, or data-accomodation, indeed, with certain formatting 
disallowed, presumably for such purposes as keeping you, the visitor, safe.
Perhaps the 5% of the universe we can detect directly is a universal 
experience in the making, the other 95% being its own growing accommodator.
(I've proposes in this website information exerts informational gravity.  It 
sounds downright stupid and nuts UNLESS one considers we're living in a
computer-like universe.  That last notion, as indicated elsewhere here, originated with 
the original creators of modern computing, the applications therefrom suggested here
believed being original.)
Space "warping" entirely mimics the linking techniques in programming 
generally as well as the caching. 
Outreach Not Directly Linkable From The Welcome Page
I've proposed "false Klingons" and "excessive happiness" are utterances
reflective of awareness of both deception and ability of sentiments essential for
survival, let alone growth, let alone transformation in science, history and morality
and David Wu and Patch Adams are both, thus, ideally suited as leaders.
I'm holyscience at open.salon.com
both (Paine and Thomas Jefferson believed in extraterrestrials
(the following may appear here:)
http://open.salon.com/blog/fred_pirone/2010/10/04/did_nasa_accidently_release_a_picture_of_a_ufo
Thomas Paine thought UFO's were irreconcilable with dogmatic belief, which surely anything is, but UFO's may be connected with tip-off's in a pre-determined plot of history - morality - science.
The U.S. requires:
you have a duty to insist on your rights being respected
you have a duty to insist on your pursuit of happiness being
 respected, even if others see themselves being different and
 don't like it.
The tolerance required of Americans does not conflict with anyone's traditional religion.  
http://goo.gl/zHxie
I'm just now considering personally what makes persons force their
very particular esoteric beliefs on others at pain of retribution if 
contradicted.    Much is surely paranoia (Greek for "all knowing," but much is now, I see, something different: an impatient clinging to an informational connection.   Tough shxx-- you have to be tolerant anyway; or, you can move, but don't subvert the founders' intentions cause most Americans are not supposed to cotton to it.)
Anyhoo, it's certainly understandable why some threatened with everything from annoying paranoid insult to outright existential 
life-threat, and those who resent their ideas are worth less than a second in the day, suffer transference with respect to each other.
Transference, mainly:  fearing one who looks like preceding obnoxious ones.
 more meaningfully:  someone's transfering, maybe in many
stages, a fear intended for themselves, originally (but now gamed.)
In this vein, I offer here (being a man today looking for any welcome mat) the following post which for whatever reason was offered at the location indicated but has not shown up there.
http://open.salon.com/blog/ilya_shambat/2011/06/01/misogyny_and_political_correctness
The same thing that causes hypocritical scapegoaters for profit
causes mysognists.
http://goo.gl/O5Qcu
It also causes an abnormally high incidence of homosexuality,
whereas gays would otherwise, after so many generations, be
optimally occurring in terms of numerical genetic benefit "to the group."  
http://goo.gl/T2ibr
Think: But for Gertrude Stein and co., no deep, special interest in
new art.
http://goo.gl/mm0AM
But it apparently proves a simultaneous
MORALITY - HISTORY - SCIENCE lesson backward and 
forward, in confluence with numerous related realizations
all of a sudden.
One dividend of this is the prospect that information might 
exert informational gravity, because confirmed are time-lapse
confirmed lessons appearing to be this man's idea.
goo.gl/J0PBp
How else could he get here but for a means suggested in
his lessons?    (Data point to data point explains much.)
That we are computational has already done this:
http://goo.gl/6xAv2
and I assume, besides that and the above enabling us to 
travel to the stars, might as well enable us to fix the paralyzed.
At history.com, I'm holyscience.
But what causes boys to be thoughtless with girls: arrested growth and ego defense mechanisms. Boys hurt animals, men don't.

The boy whose father is a masculine insecure paranoid will instill in his son not only a laundry list of self-limitations and
exaggerated distracting obsessions (other people's sports teams,) but a need to continually assert boyhood simply because of its gender.

Also, people get defensive when confronted with obnoxious persons pacifying themselves or deniers of recognition stemming from reasons of the following.

This stems from the religious right's preachers advocating exterminating gays. Demonize. Associate any political foe with the dmnzd. Prior to integrated nations, Jews. Minority here, majority there. Drinkers scpgt pot smokers, fat eaters scapegoating drinkers, etc.
 
They'll include within that genre of thus generated GENETIC gays demonizing DEVELOPMENTAL
gays the depraved rendering an American majority fighting for its life for affordable health coverag, an econ so crrptd as to apprch anthrplgc failure.
----------------------------------------------------
(PEN NAME (PERSON IN MIND MISSPELLED DELIBERATELY ANYWAY))

The unwanted child's least likely to be loved so as to save its soul.

Tea Party puppeteers aren't interested in souls. 

They deny evolution but insist on survival of the fittest, while we evolved
in a living moral universe and now may not practice survival of
the fittest if we are to advance (actually to Aquarius.)

They encourage gay frauds to advise exterminat­ing gays so Sh
Angle can call Harry Reid unmanly if he prefers Medicare and Social
Security to very low taxes for billionair­es and large corporatio­ns.

Teach your boys to grow, not remain boys
ever asserting their gender. (Boys hurt animals, men 
do not.) 

You shouldn't be suckered by puppeteers who simply do not 
want you to know their misfeasanc­es or malfeasanc­es.

A morality and history prove a science not by 
observatio­n alone but by mutually, utterly confirming the morality 
that is not defrauded: 1, self-gener­ated genetic
gays, privileged from scapegoati­ng for profit, from whom
ones advocating exterminat­ing gays come (AND HITLER 
WAS FEMININE and virtually all murderers of gays have
proven being gay;) 2, along with optimally occurring utterly normal
gays; ALSO, A MORALITY MUTUALLY DEFINING SCIENCE 
AND REVEALED BY ALL HISTORY EVERYWHERE­.

Blushy hook. Requires looking past smirky faces.
Unites all rlgns, science. Kids get to travel
to stars. Visitors only had the 
heterosexu­al instinct itself to teach this.

Informatio­nal gravity, relativity­-probabili­ties, 
travel to stars, data pt to data pt.; make
paralyzed walk
----------------------------------------------------
Gay religious right leaders in the business of exterminating gays,
because the process of scapegoating for profit generated
that genre of hypocritical gays likely the ones pre-viewed dimly,
and Hitler was feminine and virtually all murderers of gays
have proven being gay, 
alien visitors and Pisces being an Egyptian astrologic reference
prove surprisingly the universe is a computer and information,
you are computer and information, and
love is a living word that must be believed before we can
pass into Aquarius, which we must do now or perish.

The aliens are a partial DNA match, likely mitochondrial,
and believe in advance of this. That is how they 
traveled here, for they used informational gravity
(data point to data point, not before / after, left / right.)

Death collapses time. Relativity and probabilities merge
seamlessly such that math is morality, except there must likely
be a fixed point where probability is not variable.

If UFO's spin it's for the same reason galaxies spin.
The newest medical advances utilize your being a computer,
and it should soon be possible to make the paralyzed walk.

We have to remove the cronies and scapegoaters for profit
and turn swords to plowshares.

China's religions are the same as Western (not JUST alike--THE SAME.) Their separation from
the moral lesson of all Earth and all human history proves the morality such that for me
religion is not condemned because what is left is so inescapable from the lessons of the
past. 

This not only provides a fully scientific control in relation to the genetics and 
"developmentalism" of homosexuality, the hetero instinct having been the only
(certainly quite blushy--requires looking past smirky faces today) "hook" for
demonstrating scapegoating for profit. Not only do science, morality and 
history suddenly prove each other, but JFK gains rest, for it becomes obvious
gay fascists, self-generated, were indeed his killers.
(My website, however, goes into NO DETAIL in such matters--
I simply choose to protect my family and my ability to help them through life
(someone here has to haggle with car dealers.))

Not one, not three, but two, deliberately, personalities were foreseen, consistent
with a confirming pattern.

If there is a mathematical fabric defining the universe, and if it is part of your 
genetic programming within the confines of energy factories, particularly, though
not necessarily, then the dream gene will have paid off big-time; PLUS,


your kids get to travel to the stars.
-------------------------------------------------------------------------------------------------
re-issued
LetItBe.TheRealFormerAtheist
Texas students: For starters if you're interested in working for a hospital or other 
employer particularly needing of compassionate employees, why would they take
a risk from a pool where particularly the masculine insecure offensive paranoid
clowns pack lethal phallic symbols on campus?

Arrested growth means boys hurt animals, men don't. The father who has only
known fearing being wrongly ferreted out will, aside from having wasted his life,
teach his sons to ever assert their gender to the point of all imagined limitations.

Bald headed men are sometimes reported slightly likelier to be gay because they were presumed
more masculine, so they are from those communities that caused gays to marry 
heterosexually.

Funny, they're actually the likelier gay gene carriers.

From Angle / Coulter / Norton questioning opponents' manliness, it is obvious that
gay religious right leaders in the business of exterminating gays is about demonizing
a group so as to associate any group with it. The hetero instinct was humankind's
first and only basis. 

History resolves GENETICS and DEVELOPMENTAL science because the religious right's 
leadership is consistently where the gays are. Hitler was feminine. These were the 
"bad people" foreseen.

SCIENCE returns the favor simultaneously. It proves Freedom, Equality and Brotherhood / Sisterhood
(Love) will allow us to grow far far faster than you can imagine whereas fraud, scapegoating, suckering 
and fear will make us fight in the streets and perish.

China's religion is ours. One and the same. because it was delivered by the Lost Tribe of 
Israel. (basis provided on my site.) 

That affords scientific control. All humanity. Whole planet. 

What about -- aliens, did you say? 
Got DNA snippets in common?
Got informational gravity allowing you to travel between the stars and for earliest information's growth
to also be understood by us as well that it's a moral space walk? that the information may have grown
everywhere including in you?

http://sites.google.com/site/holychanges
sites.google.com/site/holychanges

and the basis of the high school shootings

http://www.youtube.com/results?search_query=beating+up+fag&aq=f
This in turn proves JFK was murdered by gay fascists.
But my website absolutely does not delve into those details.
I simply choose to protect my family. 
Someone has to be around to haggle with car dealers.
It's almost like a lock - and - key proof system such as
was used by key persons earlier.
Surely the perpetrators at the top had the sense:  UFO's, no moral universe.  
(Wrong.   They have eternity in a bad informational state.)
When I came up with the following:
CONSIDER MERGING RELATIVITY WITH PROBABILITIES SUCH THAT:
PROBABILITIES MERGE WITH INFORMATION SEAMLESSLY.
 -- seamlessly across a data field defining time-space such that
the probabilities are variable across all different points; and,  if there is a source of the information it may 
or may not be variable from that point.   This more than anything defines how this proposed math experiment 
may in turn propose the nature of the universe,
that being, 
THAT IS TO SAY, MATHEMATICS IS MORAL,   MORALITY IS MATHEMATICAL (just these latter
generalities likely not original.)
(All the above is consistent of course with Terence McKenna's
mathematical conversion of Confucianism, the "Web Bot" and the theories of  Bruce Bueno de Mesquita (NYU.))
it became obvious removing the Dream Gene
would have stopped these persons from feeling tipped off about the same thing.
The point is not replacing or competing with science.  There appears ever more convincingly codes 
and anthologies run parallel cross-hemispherically,  So the point is whether there's a puzzle 
worth solving and a treasure map.
I doubt you'll find a formerly more atheistic person than myself.  However, my own in-laws considered
me faithful because of my supposed "better nature," exactly as Ted Kennedy would put it.
Ignore the bogus science.  Ignore the hypocrisy.  Ignore the scapegoating.  Ignore the ego pacifiers
(I've said worse: the inadequate creep down the block masturbating his ego on you) along with 
the bogus would-be scientists, the academicians for hire, the scapegoaters.
Aliens are welcome and wanted, for this is likely a message in a bottle about a moral universe 
with the means for interstellar travel contained in the clues pursued by Copernicus, Ben Franklin,
Ernst Mach, Carl Mach, Albert Einstein, Isaac Newton, Copernicus, Nostradamus, Sir
Francis Bacon, and many others in this vein.  
My own website originates with the social "hook"  of gay leaders of the religious right 
advocating exterminating  gays so as to continue utilizing the hetero instinct itself, the
original basis of scapegoating, for the purpose of taking any foe and associating him / her
with the demonized.  
********That being the case I am struggling to make the site softer to the touch of faithful 
visitors.********
  However, I have proposed that China's ancient religion is not just very
similar, surprisingly, to Western, but rather IT'S SURPRISINGLY EXACTLY THE
SAME ONE--save one thing: that hook.
So, I'm left with all history and all Earth as a scientific control.
I have many means of calibration to enrich the point.
It is thus a good thing that the science of GENETICS and 
"DEVELOPMENTAL" biology in this area was left only
90% to 95% complete and then hastily hushed up by the
most senior of the nation's journalists, because now 
we have a  simultaneous SCIENCE - HISTORY - MORALITY
revelation.
I have realized it also thus reveals that JFK's murder in fact
CAN be laid to gay fascists (the scapegoating was self-generating
of BAD gays--Hitler was feminine; virtually all murderers of gays to 
date have proven being gay,) and so this has taken on a dimension
of an even greater revelation, as I doubt the suspected atrocities 
that followed the JFK assassination would have occurred.
However, know that I simply choose protecting my family and
my ability to help them through life (someone around here 
needs to be able to haggle with car dealers,) and so I do
not go into any potential conspiracy details.
P.S.  I've seen it suggested the Age of Aquarius obviates 
 organized religion.   none of it.    It confirms information,
information which in the end is living if common patterns 
confirm you're a computer (with a singularity) in a living
moral universe.  So these people simply have a head start
in understanding the morality, though I have concluded that
generally what is compelling is Equality, Freedom and
Brotherhood / Sisterhood (in fact reflecting the specific
messages of Mohammed, Moses and Christ, informationally.)
Earliest religion referred to the "living word."
I don't know about all that, of course.  I'm contentedly a 
twerp to some I know, most likely.  But I'm actually positive
there's more to this than meets the eye.   Actually, that boils
down to a specific, and is in fact, having sold my house at the
top of the market, when choosing a rental place, one factor, in 
hindsight, apparently was a similarity to a setting where 
these events occurred.  
Nostradamus foresaw two PERSONALITIES (not faceless humans.)
I think it material that it was not one, not three, but two.
His quatrains additionally have not one, not three, but two alter-meanings
per code in the same mutually confirming lock-and-key manner.
To tell it straight up my first girlfriend was an astrology delver.
My father, a psychiatrist, thought the Pasteur and de Gaulle 
hits appeared compelling.
I have access to one very close who in fact taught a Bible
class (BUT ALL WORDS ARE MINE ALONE) but now
is credentialed in international relations.
The fear of being wrongly ferreted out as gay is the fear of fascism.

PERFECT SENSE: NAZI's FEATURED PARADING ALL DAY, NO FAMILIES TO PROVIDE FOR 
(So while I was walking home thinking of redoing this area w/o the table structure, I 
noticed this link, and for that matter, the post itself, vaporized.  But, from the 
former title (just above the parenthesis) and the content everywhere else on this
and, (reflecting only what I can imagine, nothing known as to imagined personal inferences) some probably need whole suitcases full of Viagra.





The heterosexual instinct was the only surefire hook for introducing the scapegoating for profit pathway. 
 It caused the propagation of gays GENETICALLY, AS OPPOSED TO SIMPLY DEVELOPMENTALLY,
 so no wonder Hitler was feminine, ​no ​wonder the parading Aryan Nation types typically have nothing better ​to do
 (including not raising families,) no wonder the rlgs rt is led by gays in the business if making straights afraid of being
 wrongly ferreted out as gay while before than scapegoating the DEVELOPMENTALLY produced, optimally occurring
 (genetic numerical advantage FOR THE GROUP)perfectly NORMAL gays. Just to my way of thinking, at least,
 I personally (just me guessing, as to any inference) would expect a professional race baiter to need suitcases of Viagra.
 F​or the first time morality and history simultaneously ​take the GENETIC and DEVELOPMENTAL
 clues from the NIH and Northwestern University and explain precisely what happened. (By the way, we're talking overall framework,
 so noone's family by way of inference can be assumed to be actively affected.)
is absolutely accurate.
(following reflects personal supposition only, observing as do you from a distance)
Scapegoating for profit
is demonizing a group so as to associate foes with that group (e.g.,
Jane Norton publicly
questioning Ken Buck's, Sharron Angle questioning Harry Reid's, and Ann Coulter's
questioning John Edwards' and Al Gore's masculinity.)
I​'ve presented evidence:
GENETICALLY (vs. optimally - DEVELOPENTALLY) produced gays, those  products
of scapegoating for profit thus often the hypocritical ones making
straights afraid of being wrongly ferreted out, and, if anything,
resentful of the fear otherwise intended for them, such that they can
espouse w/o limit sociopathic economics.
Hitler feminine.
The anti-socially produced ones, products of scapegoating for profit, are thus those much more likely associated with:
gay religious right leaders and preachers in the business of making straights afraid of being wrongly
ferreted out as gay; likely at least once upon a time the offspring of graduates from any college
that may once have been known as "The Gay Ivy," those in the business of politics-by-fear-and-fraud.
Adoph Hitler was famously feminine.  The supposed JFK assassination New Orleans operatives were
characterized as being gay fascists.
Water,  health care monopoly,  transportation (reliance on oil,)  under-regulated banking
fund those who will go insurance "naked" because they believed their cause was godly.
It CAUSED the GENETIC propagation of gays among those
living most intimately with the culture of scapegoating for profit,
vs. the normal, optimal DEVELOPMENTAL occurrence.  The history
and morality actually tip off the correctness of this to the scientists,
so the scientists in turn prove the history and morality.
Science proves the history and morality; history proves the science and morality;
morality proves the history and science, because it's entirely
about avoiding freedom, equality and brotherhood / sisterhood.
Hence, this does not condemn religion but rather proves it.
Earth is the experiment-complete: Gay religious right leaders in the
business of making straights afraid of being wrongly ferreted out as
gay are themselves GENETICALLY gay; those who otherwise occur
optimally for humanity's numerical genetic advantage (more time, more
creativity; Spartans' warriors were gay--still attributing to female
British archaeologist) are "DEVELOPMENTALLY" occurring.
BEFORE NATIONS WERE INTEGRATED THE PROCESS OF SCAPEGOATING FOR
PROFIT LICENSED MAINLY THE SCAPEGOATING OF JEWS.
THEN WAS THE SCAPEGOATING OF IMMIGRANTS.
TO REPEAT: HITLER WAS FAMOUSLY FEMININE.
The heterosexual
instinct was the only surefire hook for introducing the scapegoating for
profit pathway.
Repeating: doesn't condemn religion.  CONFIRMS IT.
Science proving history and morality.  History proving science and morality.  Morality proving
science and history.  
I posted something as to Weiner / Dominique Strauss-Kahn here.
This website anticipates adding a "SINGULARITY BOX."
On the Beach is about hope foresaken and then missed.  
When Lt. Hosgood is asked by Adm. Bridie "Why no men," she replies "No one 
ever asked me.  I guess it was the uniform."  Judging 
people on the surface is potentially the stupidest thing
a person can do, short of stepping in front of a moving bus.  The urge to do so, and the license to do so, too often derives
from various genres of paranoia, too much the cubbyholing (and cheapening) of people, that related to 
the simple license to judge and spapegoat people.
Creator Stanley Kramer elsewhere criticized denial of 
evolution, yet was keen to a moral imperative.  This
is thus to be considered in parallel to Spielberg's 
productions and this website.
Pourquoi? Rien. Ou ...
The use of "queer" in the video, one or another,  you may arrive at, is 
stupid in the past,  irrelevant now, but NEVER NEVER to be uttered again. 
Hello Tehran.   Know the whole world loves Neda.
---------------------------------------------------------------------------------------------------
divide and conquer and every license to judge to control and scapegoat must
end or:
Or simply perish,  probably nastily.
     BEHOLD BEFORE YOUR EYES: OUTLINES IN PROGRESS (THE KITCHEN IS VIEWABLE)
 (by reading you 
agree you recall and agree with this as well as these overall.  That taking scapegoaters to task may be as easy as inquiring of actors' intentions
still seems too easy.    As I personally value that people can look all-the-world guilty of something while not being guilty
I will still make the personal presumption, and you by reading agree to understand the following in the same manner, that the following speculations 
reflect no knowledge as to any person('s')  psyche or that of any of their relative(s.)
almost as new to me as to you, so we'll just whip through this and minimize
(Because this is the PRINTPOINTS page, links will show below the online links)
A) First note:  Virtually all male murderers of gays have thus far proven being conflicted gays.
Paul L'Ecuyer in fact, of course, was not gay.
If being a bicyclist made a man gay, then 1/4th of the Netherlands would be gay.
The Chinese, of course the world's most populous nation, have escaped all manner of limitations, it would seem.   Far from any notioni they 
have been morality-poor, the opposite is the case, of course, this at least at this stage not concerning matters economic efficiency, ambition, incentives, or the like.
Of course, this website has already matched multiple points between Chinese and  Western morality and indicated multiple indicia, including a compelling one,
that the Lost Tribe of Israel constitutes a substantial, if not major, component of the Chinese nation.
    Despite all appearances and the judge's finding and sentencing, this website in
fact will make no assumption as to this particular driver's innermost feelings about her boyfriend's comments.
It doesn't have to.   She would be one person only, in any case.  It's enough this disturbed perception if fact exists big-time,
to various degrees.
If you have lived your life in any manner limited from simply being yourself, happily, then you have just wasted your life.
II   
III
IV.  Sharron Angle, Jane Norton and Ann Coulter (re-working in process)
V. Michele  Bachmann's  McCarthyism
This website is actually not all that far from concluding a simultaneous SCIENCE - HISTORY - MORALITY revelation of some sort.
4/4/2011
No.  still getting surprised.  can't be this easy, I guess.  may have to overcome fear.
4/9/2011  4/23/2011
I'm 50.00000001% convinced this could be more than a "positive hypothetical."
If not, you will understand afterward my own name is "perfect" yet seemingly impossible.  The other's is right but she
on a totally theological level may (can--) not know who she is.
One third:  I might know how to commercialize this.
If so, only indirectly, and then am I trivializing possibly very bad actors
apparently foreseen?
I might have a God Complex.  I come from interlinked families at many many levels

"horizontally" and "vertically."  We have had funny experiences, some among us concomitantly more animated than others.

We have within our more immediate families helped each other with algorithms.
Final third:  Frankly, this looks ever more convincingly like it just just could be revelational, even with 
explanatory factors disclosed.
In earlier stages and lives of this website I started offering things to say to obnoxious persons with threatening
stares only knowing scapegoating as a process for aims not known to themselves other than confusion with
others' scapegoating for process, denial and self-pacification.   I could not pursue that as it would have
created the very slightest possibility of "color of right" to sue for any imaginable (I may well have an
interesting imagination) perceived proximate cause of unhappy event.
What I do:  
Hi! My name is XXXXXXX.    Glad to meet you.   Which side?
The above will be replaced entirely with a psychiatrist's adaptation.
(What I'm thinking:) "I'm a lawyer, and I'm only home-schooled by a psychiatrist, but I know that a lot
of guys act in manners reflective of a culture of fear based on being wrongly ferreted out as 
gay and exterminated.   Interestingly, the ones most obnoxious tend to wear pink Speedos (not that 
there's anything wrong with that, and guys should be appreciated for whatever they're worth in any 
manner by anyone who cares for whatever they have to be appreciated for)
and not care who they are anti-social around; if one should actually bump into one of them, 
even if they be almost 7 ft. tall, they will not bother you all the while certainly not looking you in the
eye."   Perhaps, you could allow for two persons here?  
xxxxxxxxxxx
5/31/2011
Economics depicts how we value each other.    I think pro-growth, pro-ambition, pro-zeal, every bit Klingon-like,
to borrow a word from David Wu.
http://www.youtube.com/watch?v=5B4Wtdjt7mw
But academicians talk of structure and process, and definitely evolution must now be directed by our transformation
away from simple survival of the fittest to zeal for good.
The scapegoaters for profit have a large chorus of arrogant-types protected by a moat the scapegoaters provide.
No longer munchkins.   The meek will inherit the Earth now or the scapegoaters and the arrogant types
will cause our civilization to fail at an anthropologic level.    This includes the entrenched health insurance
cartel.   The U.S. Federal agencies cannot have as their purpose maintaining moats around
entrenched titans.   This can only lead to failure.    In fact, we have a planet to save, an ever ongoing need
for personal growth on everyone's part, an obvious shared purpose in assuring the happiness 
of every person.   It has consistently been 
the sheer piggishness of the scapegoaters and the arrogant baffoons that has caused one 
economic calamity after another.   
As stated in Star Trek IV,
http://www.youtube.com/watch?v=dfts9WLXINE
 despite warnings, fishermen near San Francisco Bay 
fished some of their own livelihood into extinction.
The goal should be every person a passion, every person an opportunity.
                                                                                                                                               SINGULARITY BOX

This is appearing in advance of its serious application.   THC / anandamyde.  This area of scapegoating may be the most hypocritical in the universe, not simply because black pepper may
cause cancer, but because the one thing that prevented Commander Date from being human was his inability to forget.   (will be developing later)
THE REAL REASON THIS IS HERE EARLY:  Though this website makes references to controlled substances in relation to hypocrisy and scapegoating, you are to understand
    that across the board optimal health and happiness and concern for the safety of your neighbors are what matter.   This is not an academic license to get drunk or stoned.
4/11/2011
Well, so long as this is here, scapegoating one for having pot is naive and hypocritical, of course, because there's a potential infinity
of more harmful things persons do to themselves.   Besides having too much black pepper, which may cause cancer, this likely 
to be one drop in an ocean of good / bad nutritional stories yet to be discovered (a virtual infinity already has been, the most 
blatant hypocrisy of course comes from the scapegoaters' various use of booze, driving too fast, consumption of unhealthful foods,
digging living in a smoggy location, etc.
But this is a FAR MORE INTERESTING POINT OF HYPOCRISY BECAUSE OF THE FOLLOWING.
The active ingredient in marijuana, THC, is today known to be virtually identical to one of humans' endorphins, that
endorphin known, among likely a great many functions, in a body system with millions of systems, to be 
involved with allowing persons to forget.   (an aside: it one place where science
so eloquently shows how utterly finely tuned to the environment humans are)
That is in the Singularity Box (that's what this is--the Singularity Box) because this is potentially
partly defining of the soul.   Let's face it.  The singularity is the prime (and only) candidate for
being the soul.  Let's pretend you have a robot that wants to be a human.  Let's call him
Commander Data (yes, I acknowledge this comes straight from "Star Trek.")   He /  she / it never forgets anything.
He / she / it can instantly recall anything from any point in his / her / it's past.  But to be human it would rather
be able to forget.   This is the wrong thing to scapegoat someone for using, and the user can be at worst
guilty of a degree crime compared with his / her accuser, who also has anandamyde coursing through 
his / her veins.
The "deceivers" are depending on your forgetfulness as much as they are on your fear.
They don't understand any of this at all, aside from their experience.  
It is not too late for them to find foregiveness.
Now.  More.
A new class of energy / matter particle was just discovered at the Hadron Collider.
This website has taken consideration of the Chinese concept "Ch'i."
I propose one thing worth checking out is whether in trying to find this particle
occurring in nature it might be found to behave in a manner one would expect
Ch'i to behave in.  And what would be more exciting: does it bear any 
additive relation with the Krebs Cycle (the human mitochondrial energy factory.)
That's a wild wild long shot guaranteed to draw a whole new corps of smirky
faces among scientists, but these organelles are in virtually every cell of
every living creature's body, and the energy process involved is in every
animal-class cell.  (The plants are simply part of an emergent, evolutionary universe.)
I'm reverse engineering from Teddy Kennedy.  The God gene vs. tapping a gotta-have-it "better nature."
Ah yes.  Quite easy.  It's not simply auto-crazy.  It's reaching higher.  (math / morality / living universe looking seriously confirmed)
Reality check time.
A God gene is genetically numerically advantageous for the purpose of a cohesive, homogeneous band, early on.
It easily taken advantage of.   Very very easily.  But wherever you look it is a curiosity of science and a need to grow.
The God gene is a need to grow and know (when not taken advantage of.) 
I really don't know.  We're on the same page.
--------------
If gays are scapegoated by gays so as to demonize gays so as to demonize any foe you can associate with them, 
that formula can work just as easily thusly:
demonize fellow pot users, sell pot
let fellow blacks get demonized
demonize Jews
demonize immigrants
demonize, demonize, demonize
Please now understand:  the world's religions are not simply alike.   They are the same one.
They are offered in our history as a treasure map.  
For liitle ole me you simply should understand the meaning of being good.   Then you should 
be able to simply deny fear.
To those who would bring harm.   You simply got it wrong.  Visitors only reach here because
they understand this is a moral living universe.   
Ask yourselves:  If they are monsters, why stand aside so long?
If you wonder: why so much genetic interference?  It is a living moral universe with moral first.
So they simply endowed children of themselves in a manner that would impress that upon their children.
If you harm us you actually will enter bad information forever.
If you simply stand aside you will hopefully just dissolve.
It is supposedly possibly you can be forgiven.
And, as my father really was a psychiatrist (who with one nearby said the Pasteur / de Gaulle hits were
real -- maybe a final reason why I'm here, though I am
very nearly ready to go back to the simple astrology buff,) I'm hoping you actually do simply
want to be understood and forgiven.   If you fit that description, you need to get away.  You WILL be forgiven.
How:  1:  Think of yourself as a software firewall for good.   2:   Say:  "I believe in good."
Then run like the dickens anyway.   Join U-6 if necessary.
This is a faint curiosity.   We are all a tiny bit given to the same curiosities and failings, even if,
in my case, a half a block's worth more than yours.
  No details as to Khadijah 
(Mohammed's employer and teacher
 (before wife)) pertain. 
This thought comes with a 
picture of a simple pattern of deception grounded on the first available basis for scapegoating (with an infinity of
opportunities of hypocritically scapegoating thus available, and upon which the present highest-level-supported
Ponzi scheme is receiving support, at everyone's expense (your savings, for starters.))
I'm looking at
this
 because Goldman's correct (I don't think I'm a magician so don't count this as investable.)
Overall (to me a game, a corrupt system, a guy who said what he would do and now offered as a scapegoat (Bernanke))
and I think Goldman understands Ponzi scheme as far as she can be taken.  I suspect think he has good intentions, 
but possibly earlier thrown off.   If his detractors have a basis at all for what they say, then it could only be because
he saw scapegoating and deception and did not yet realize there is good and bad everywhere.   That is universal.
That is the present challenge.  I do not presume to be juror with trumping power.  However, he is actually in agreement 
with
Chu.
  One at worst, if a shred of truth,  was upset with what was originally in sight, both are upset with the same wrongs 
worldwide.
This website does not challenge a single authority.   All are seen as revealing a treasure map.   I believe Rome has 
revealed the Lost Tribe, ended the Soviet Empire, and is connected to the whole, as all other authorities are and can help 
you understand.
GUESS WHAT!?  Now I understand L. Frank Baum's munchkins locked behind the obviously Soviet gate.   Yet he
wrote it in advance, yet it is valid.   The scapegoaters for profit hide behind the would-be scapegoaters in turn.
This website will reveal more as it discovers it, and now you better know "transference."
Fascist gays say exterminate gays.  Enable Sharron Angle to call Harry Reid unmanly.   Her munchkins think they
need to rope him in.   What they get: government by IMF right in the U.S.
Caused that type of gay.   Caused Hitler, JFK's killers.  Works for any hypocritical scapegoating ploy,
including the double-agent.  Make pot illegal, sell it yourself.  
(OMG)
They've been taking perfectly good whole equal people richly richly richly endowed
and everywhere doing this with them.
Google, I'm publicly authorizing direct communication within my Sites Account
for the purpose of authorizing thereby the elimination of any passage rather than
the entire account.
Do the

gay

fascists

feel, being desparately needing to scapegoat Jews while they scapegoat 
their same sort, typically in denial on both scores, that Jews invented their plight?
This website considers the question irrelevant as very nearly all humans have been scapegoaters
except particular ones have been particularly anti-good.
  It could in fact have been
anyone
along the way,
the Jews simply a minority.  It could have been
any group 
prior thereto.
I in fact suspect this is a lesson that began in the 
early 
Gays occur more frequently in the West.
That is why Africa is a canvas of behavior, but not yet a statistical result.
There are all manner of close proximities to ourselves united 
primarily by a morality and fabric.   I think the 
all fronts but simply had not-right mothers or fathers.  They should have been aborted.
Additionally, they are so rich they are like Trelane, spoiled scapegoaters.
For me investing peak Ponzi scheme at your expense but with health insurance nearing 20% and the middle class fibrilating is rather easy.
Germany is successful because of neighbors being equal to neighbors, meaning fair wages,
those earned back in welcomed exports (yes, "T - o -T.")
But transference works in more than one direction.   Those who would scapegoat do not want them to be
free, equal, brotherly / sisterly.   So the world is ready for transformation.
The fear of being wrongly ferreted out as gay is the fear of fascism.
Gay fascists say exterminate gays so munchkins fearing Coulter/Angle
types will shout down any pro-social person as "unmanly."
It CAUSED Hitler (feminine,) JFK's assassins (gay fascists.)
Vrtualy all murderers of gays have proven being gay.  the sorts like the
ones saying kill gays on the internet.
But this proves a SCIENCE - MORALITY  lesson with all Earth / history
as control.