Houses for Rent <> Aluguel de Casas Bookings Reservas :
paracurukite@gmail.com
Phone 0055-85-988011472  Paracuru CE (Fortaleza) Brasil
HOLIDAYSFLAT RESIDENCE
La residenza ha prati verdi, piante tropicali e piscina. Dove: entrando in Paracuru nella strada principale, lato destro, un grande portone verde, prima del distributore di benzina Petrobras a 2700 mt. dal centro e dalla spiaggia
The residence has green meadows, tropical plants and swimming pool.
Where: Entering Paracuru in the main road, right side, a large green door, just before Petrobras gas station at 2700 mt. from the center and the beach
HOLIDAYSFLAT PARACURU FORTALEZA BRASIL
From Fortaleza, it is easy to get to Paracuru with Rodovia BR222/CE341 or for Estruturante Rodovia CE 085, also known as Rota do Sol Poente,
Paracuru is linked to the capital Fortaleza with buses every hour of the day, with its terminus at the Rodoviaria Central São Tomé (near the airport)
Da Fortaleza a Paracuru con Rodovia BR222/CE341 o la Estruturante Rodovia CE 85, noto anche come "Rota do Sol Poente",
Paracuru è collegata alla capitale Fortaleza con autobus ogni ora della giornata, con capolinea alla Rodoviaria Central São Tomé vicino all'aeroporto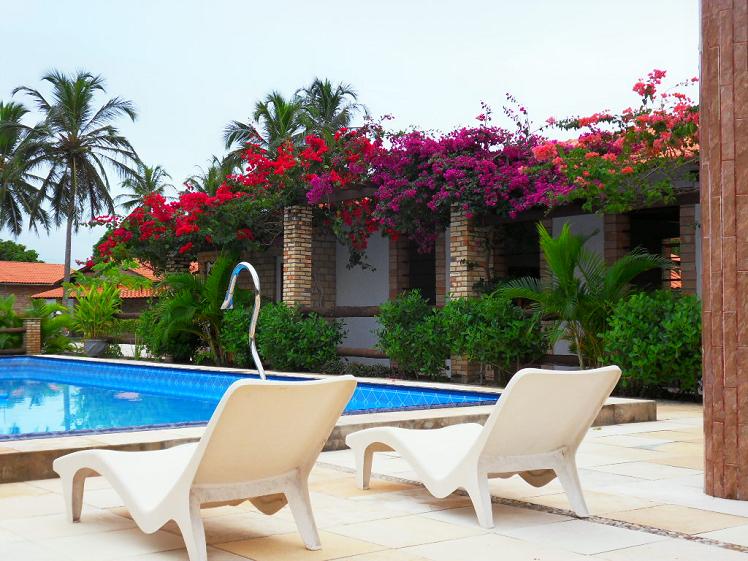 CASE VACANZA - ALUGUEL TEMPORADA - BRASILE VACANZE - BRESIL VACANCES - AFFITTI TURISTICI
Info:
paracurukite@gmail.com
phone 0055-85-988011472