Latest News
Subscribe to posts
The exhibition, curated by 9 Grinnell College students, will open on Thursday, Jan. 25
GRINNELL, Iowa —  The
Faulconer Gallery
will open an exhibition titled "
En Voyage
: Hybridity and Vodou in Haitian Art" on Thursday, Jan. 25, at Grinnell College. Curated by nine Grinnell students as part of an art history seminar, this exhibition includes prominent works by Haitian American artist
Edouard Duval-Carrié
.
The renowned artist was an international visiting fellow last fall at Grinnell College, where he collaborated with students to create an original piece of art. The mixed-media installation, which explores ideas and images of freedom and abolition, will be displayed in the college's $113 million Humanities and Social Studies Complex, which is under construction and scheduled to open in 2020.
Fredo Rivera, a 2006 Grinnell College graduate and an assistant professor of art history at Grinnell, taught the Exhibition Seminar during the fall semester. Under his guidance, the student curators built an exhibition around four of Duval-Carrié's paintings.
They focused on themes of hybridity and displacement, and how Haitian art and Vodou encapsulate African, European and indigenous traditions. Vodou, also known as Voodoo, is a dominant religion in Haiti. 
"In the United States, Vodou is often the subject of misunderstanding and stigmatization," said Grinnell College third-year student Ellen Taylor, who helped curate the exhibition. "Through an exhibition of diverse works of art across time and medium, we aspire to showcase the depth and complexity of this religious tradition."
Duval-Carrié will attend several events marking the opening of the exhibition on Jan. 25. At 11 a.m. Laurent Dubois, professor of romance studies and history at Duke University, will present the Scholars' Convocation lecture titled "Democracy at the Roots: Culture and Sovereignty in Haiti." The lecture, which is free and open to the public, will start at 11 a.m. in Room 101 of the Joe Rosenfield '25 Center, 1115 Eighth Ave., Grinnell.
At 4 p.m. Rivera and student curators will introduce their exhibition and discuss the themes and works on view at the Faulconer Gallery in the Bucksbaum Center for the Arts, 1108 Park St., Grinnell. An opening reception will follow at 5 p.m.
"This exhibition provides a unique look at the politics of migration and creative ingenuity within Haitian art," Rivera said. "I hope viewers will not only learn about the incredible breadth and brilliance of Haitian art, but connect it more broadly to themes of displacement and creation evident throughout the humanities.
"As a teacher," he added, "the most exciting part for me has been observing the teamwork and initiative of the nine curators. The opportunity to travel together and have discussions with museum professionals across the nation has been amazing and greatly informed this endeavor."
Student curators enrolled in the seminar traveled to Miami galleries and museums and to relevant museums throughout Iowa to explore Haitian art, thanks to an Innovation Fund Grant from the college's Instructional Support Committee and funding from the college's Institute for Global Engagement. They selected four major works by Duval-Carrié from his personal collection, a private collection in Miami and the Figge Art Museum in Davenport. These form the core of the show.
The students then chose a diversity of Haitian works from the Waterloo Center for the Arts, which has the largest public collection of Haitian art in the world; the Grinnell College Art Collection and the personal collection of Karen Lowell and David Campbell, Henry R. Luce Professor of Nations and the Global Environment and chair of Environmental Studies at Grinnell. The students' catalog and related programs will place these works into a broader context and explore the themes central to the exhibition seminar. The students have been responsible for every part of the project from exhibition layout, to selection of speakers, to catalog contents.
der context and explore the themes central to the exhibition seminar. The students have been responsible for every part of the project from exhibition layout, to selection of speakers, to catalog contents.
The following events in conjunction with the exhibition will take place in Faulconer Gallery:
Feb. 2, 11 a.m. — Professor Campbell will speak about works from his personal collection featured in "En Voyage: Hybridity and Vodou in Haitian Art."
Feb. 20, 11 a.m. — Kesho Scott, associate professor American studies and sociology at Grinnell, will discuss the ways in which the Haitian Revolution affected the culture and population of modern Haiti.
Feb. 21, 4 p.m. — Screening: "Of Men and Gods," a documentary about the daily life of several openly gay Haitian men who are also Vodou practitioners.
Feb. 22, 11 a.m. — Doug Hess, assistant professor of political science at Grinnell, will discuss selected works in the exhibition within the context of modern and historical Haitian society, as well as his experiences working with Haitians on human rights and pro-democracy projects in Haiti.
Feb. 24, 1:30-3 p.m. — Community Day offers opportunities for people of all ages to view two concurrent exhibitions: "En Voyage: Hybridity and Vodou in Haitian Art" and "Making Life Visible: Art, Biology and Visualization." Hands-on activities will include making mermaids.
March 14, 4 p.m. — Artists@Grinnell featuring Erol Josué, a Haitian singer, dancer and Vodou priest, who will give a performance lecture on Vodou traditions and religious music. Co-sponsored by the college's Music and Religious Studies departments.  
"En Voyage: Hybridity and Vodou in Haitian Art" will continue at the Faulconer Gallery through March 18. Gallery hours are 11 a.m. to 5 p.m. seven days a week and admission is free.
Grinnell College welcomes the participation of people with disabilities. Information about parking and accessibility is available on the college's website: www.grinnell.edu. Accommodation requests may be made to Conference Operations at 641-269-3235 or calendar@grinnell.edu.
The college also welcomes the presence of minors at all age-appropriate public events and for informal visits, with the understanding that a parent, legal guardian, or other responsible adult assumes full responsibility for their child's safety and behavior during such visits or events. In these cases the college expects that an adult responsible for the visiting child takes measures to ensure the child's safety and sees that the child complies with directions of college personnel. Grinnell College is not responsible for supervision of minors on campus.
Cutlines for attached photos:
Edouard Duval-Carrié, "La Traversée," 2016. Mixed media in artist's frame, 68 x 68 inches. Image courtesy of Edouard Duval-Carrié.

Rigaud Benoit, "La Sirene en Voyage," 1980. Oil on masonite, 24 x 18.5 inches. Image courtesy of the Waterloo Center for the Arts, gift of Dr. and Mrs. Harold Reuling.
About Grinnell College
Since its founding in 1846, Grinnell has become one of the nation's premier liberal arts colleges, enrolling 1,700 students from all 50 states and from as many countries. Grinnell's rigorous academic program emphasizes excellence in education for students in the liberal arts; the college offers the B.A. degree in a range of departments across the humanities, arts and sciences. Grinnell has a strong tradition of social responsibility and action, and self-governance and personal responsibility are key components of campus life. More information about Grinnell College is available at www.grinnell.edu.
Haitian, Jamaican, American Self-Taught, and African Art Exhibition and Auction


Material Culture in Philadelphia,
Pennsylvania

Auction: Sunday, March 19, 2017, 11:00pm
Exhibition: March 4-18,11:00am-5:pm
Special Exhibition Reception:
Saturday, March 4, 1:00pm-4:00pm
Refreshments, Free and Open to the Public



Jonathan Demme and Material Culture are planning a very large exhibit and auction at Material Culture in Philadelphia in March, 2017. This show, entitled "Heart of the Collection" will feature 300-400 pieces comprised of American Self-Taught, Haitian, Jamaican, and African and artworks from the collections of Jonathan Demme and Charles Ford Wheeler. The actual auction will take place at 11AM EST, on March 19th, but the exhibit will be on display from March 4th – 18th. (11AM-5PM). This should be a wonderful opportunity to see a sizeable portion of Jonathan's Haitian collection, in addition to the other works on display.

Material Culture will be hosting a Special Pre-Auction Exhibition Party with Live Music & Refreshments, Saturday, March 18, 7pm-11pm | RSVP Required: info@materialculture.

In addition, Tony Fisher will be hosting a Peruvian and Haitian exhibit and reception on Friday night, March 17th at his Indigo Gallery, 1400 N American St # 104, Philadelphia, PA 19122 at around 5PM.

If you are planning on attending, please contact Ed Gessen (who will be attending) at (310) 600-1007, or edgessen@gmail.com. Please see the flyer, below for further information.


Save the Date

Annual Haitian Art Society Conference
September 23-28, 2017
Waterloo, IA & Midwest Tour
Featuring a view and tour of the major Haitian Art collections in the Midwest at Waterloo Center for the Arts, Figge Art Museum, and the Milwaukee Art Collection. The Waterloo Center for the Arts is coordinating an installation of works by Pascale Monnin entitled "
The Birth of Humming Bird and Other Complex Marvels"
along with a first look at the Ted Frankel collection of flags and objects recently acquired. It doesn't stop there. Additional exhibits are planned with partnering museums, as well as a few guest speakers. Please stay tuned, more information coming soon.
February 11-14 | San Francisco CA
Join us for commraderie, networking and tours of private collections.

Cost: $150 per person

Registration includes motor coach transportation, admission to conference events, annual Haitian Art Society membership dues. Meals and Lodging are not included.


Conference Itinerary

Thurs 2/11:
Arrive SF
3:00PM Orientation/Social at hotel
5:00PM Tour collection of sculptor Ralph Greco in Palo Alto. A longtime collector, Greco has a diverse collection including modern art as well as work by self-taught artists.
PM:  Dinner TBD
Friday 2/12:
10:00AM Tour collection of Arthur Albrecht. An outstanding collection of early Haitian masters.
1:00PM Tour collection of noted author and art critic Herbert Gold.

PM (Time TBD) Tour collection of Tom & Caroline Crawford. The Crawfords, who maintain a home in Jacmel, purchased fine works from the Rodmans.
PM: Dinner Chinatown TBD
(Public Transportation between sites – all located within 5 mile radius.)
Saturday 2/13
11:00AM Susan Tselos, independent curator and researcher will share her collection of ceremonial Vodou flags at the home of Carole Austin, Curator Emeritus of the San Francisco Craft and Folk Art Museum, whose home includes a fine, varied folk art collection.
2:00PM Tour collection of Patrick Jamieson in Marin County (Novato). A former art book dealer, Jamieson has exhibited his collection at Sonoma Community College.
PM: Dinner TBD (Berkeley/Oakland)
Sunday 2/14:
8:00AM Tour the vast and prestigious collection of Ned Hopkins of Stockton. Hopkins maintains his own Haitian art website (http://haitianarthopkins.com).
PM Stockton: lunch
PM SF: Free time
PM: SF Dinner TBD
Monday: 2/15:
OPTIONAL FREE DAY IN BAY AREA
HOTEL INFO:
La Quinta San Francisco Airport West
1390 El Camino Blvd
Millbrae, CA 94030
Hotel Phone: (650) 952-3200
Reservation phone: (800) 642-4239 option 1 King Rates Example: $107 (Group Rate code: "Haitian Art Society" - reservations must be made by 1/21/16 for this rate)
Free airport shuttle-just call hotel, free Wi-Fi, free parking, free continental breakfast
Good public transportation, lots of restaurants in this commercial neighborhood
Save the Date
Haitian Art Society Annual Conference
February 11-14, 2016
San Francisco, CA
50 paintings to raise $50,000.00
all donated for the repair of the Musée d'Art Haitien           
Varied prices - Varied styles - All are original
50 paintings to raise $50,000.00 for the repair of the Musée d'Art Haitien du College St Pierre which was severely damaged by the January 2010 earthquake. More than 80 paintings were donated by artists and collectors last year.

The sale of many helped fund the first phase of the reconstruction. Plans are underway for the second phase. This is the most expensive one and, although some help has been given and some has been promised, it won't be enough. You can help make it happen by purchasing a painting from the collection, by making a donation, and by helping us reach others who care. Thank you.


Visit http://toussaintlouverturefoundation-or.doodlekit.com/home for more information.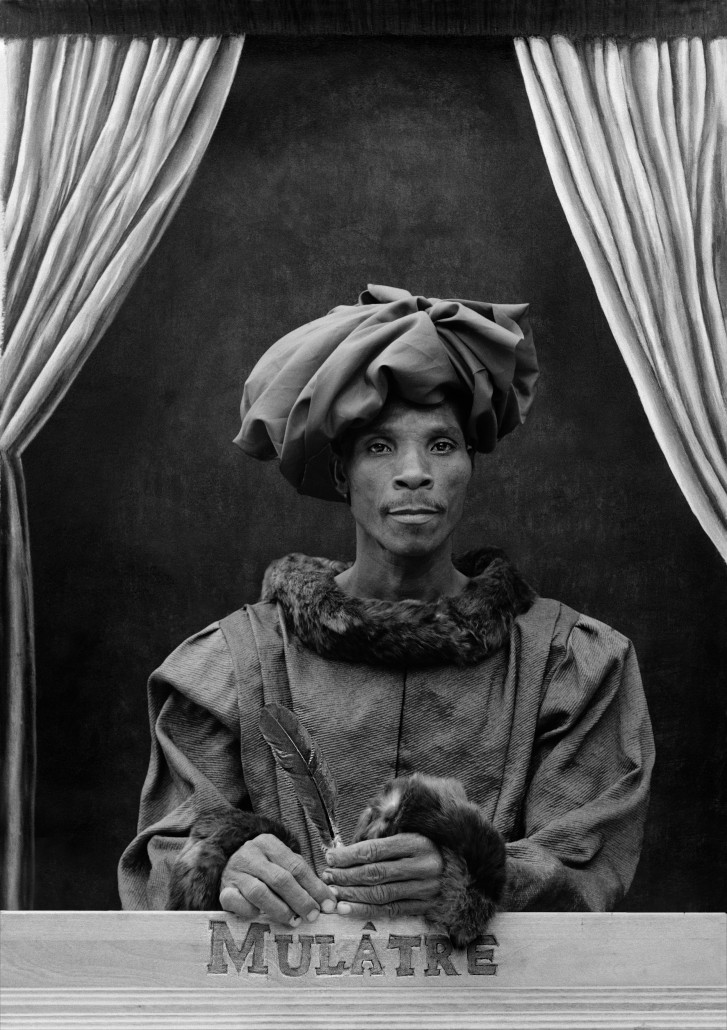 June 21 – October 4, 2015NSU Art Museum
| Fort Lauderdale, Florida
Photography has provided ongoing and important narratives of Haiti's people, art, culture and politics since the advent of the medium in the 19th century. From June 21 through October 4, 2015, NSU Art Museum Fort Lauderdale will present the first comprehensive museum survey of photography in Haiti in the exhibition
From Within and Without: The History of Haitian Photography
.
The exhibition's nearly 350 works from the late 19th century to the present engage the history of photography in Haiti with the work o
f contemporary artists and photographers, offering a fascinating perspective on life in Haiti and how political and natural crises have been perceived by native and foreign photographers and photojournalists.
From Within and Without is organized by NSU Art Museum Fort Lauderdale and is curated by Haitian-American artist Edouard Duval-Carrié.
From Within and Without features documentary, commercial, and official state photography, along with photographs from studio archives, f
amily snapshots, and graphic arts that incorporate photography and film, documenting Haiti's public and domestic architecture, its landscape, political history, natural disasters, and events that exemplify the richness and vitality of Haiti's past and present.

http://nsuartmuseum.org/exhibition/from-within-and-without-the-history-of-haitian-photography/
You are cordially and enthusiastically invited to this important exhibition opening on 25 June, 2015!
If you wish to attend the panel discussion with curator, artists and authors present, please do RSVP to the phone number below as seating is limited. Otherwise the opening is free to the public.
Saturday, January 31, 2015
Daytime: Arrivals, sightseeing on your own
Check-in at Hotel Turenne Le Marais
http://www.turennemarais.com/   Tel. +33(0)1 42 78 43 25
6 rue de Turenne, 75004 Paris                  
Metro: Line 1 Saint-Paul (Five short blocks from hotel. See airport transfer option notes)

Daytime suggestions:
Niki de Saint Phalle exhibition before it closes Monday, February 2nd
Grand Palais, Galeries nationales, Clémenceau Entrance, place Clémenceau
Square Jean Perrin, Champs-Elysées, avenue du Général Eisenhower, Paris 8ème
Metro: lines 1, 9, 13 / Stations: Franklin-D.-Roosevelt, Champs-Elysées-Clemenceau
http://www.grandpalais.fr/en/event/niki-de-saint-phalle


Musée de la Chasse et de la Nature, a cabinet of curiosities in the Marais
Hôtel Guénégaud, 62 rue des Archives, 3e, walk from the hotel
Centre Pompidou
Piazza, Place Georges Pompidou, rue du Renard
Jacques-André Boiffard, surrealist photography exhibition, Jeff Koons
https://www.centrepompidou.fr/en/The-Centre-Pompidou     
walk from the hotel


The Louvre
30-minute walk or take Metro line 1 to Palais Royal - Louvre

6:00pm Meet at Hotel Turenne Le Marais to walk to restaurant


6:30pm Orientation Meeting and Group Dinner at The Royal Charonne, 101 Rue de Charonne, 75011 Paris, France, +33 1 43 67 35 80
Sunday, February 1, Marais, Picasso and Flea Markets
Most businesses are closed in France on Sundays. The Marais neighborhood where Hotel Turenne is located is an exception, as there are many Jewish-owned businesses. Many museums are free and open to the public on the first Sunday of each month. This means they will be crowded.
http://www.timeout.com/paris/feature/art/free-museums-on-the-1st-sunday-of-the-month
Options: 9am Concert at The Palace of Versailles
10:00am Picasso Museum, Musée National Picasso-Paris
5 rue de Thorigny, 75003 Paris
http://www.museepicassoparis.fr/en/      
Parisian flea markets with Larry Kent St Ouen, 15 acres of antiques market
48, rue Jules Valles (marché des antiquaires) 93400 Saint-Ouen
Avenue de la Porte de Clignancourt           
Metro: Porte de Clignancourt on line 4 or Porte de St.-Ouen on line 13 
http://www.marcheauxpuces-saintouen.com/1.aspx
Note: get cash before you go as there are very few ATMS, but also watch your wallet
Marché du Livre Ancien et d'Ocassion - Parc Georges Brassens
(under the pavillon Baltard)  104 rue Brancion 75015
60-80 bouquinistes (book dealers)  weekends 9-6pm.
Convention (line 12), Porte de Vanves
Porte de Vanves line #11 near the metro stop.  (350 vendors selling
paintings, ceramics, silver art deco etc.
Rung is wholesale market tour but only for the hardy 5am-8am  Near Charles de Gaulle airport. www.rungismarket.com
Note: If you run out of time, consider visiting a flea market the following Saturday February 7.
Monday, February 2, Paris West
10:15am meet at hotel to depart
11:00am Fondation Louis Vuitton, new museum, designed by Frank Gehry, Olafur Eliassonexhibition
http://www.fondationlouisvuitton.fr/
Closed Tuesdays, open 11am -7pm 
If weather permits, walk around Parc Monceau
3:00pm Dapper Museum of the African and Diasporan Art
http://www.dapper.fr/en/
6:30-8:30pm Cocktails at the home of Joel Dreyfuss, journalist and art lover, currently writing a book on his family roots in Haiti
130 Blvd. Malesherbes
Metro 3 line to Malesherbes or the 2 line to Monceau
vonage # 646-827-8795; Joel.dreyfuss@gmail.com
Tuesday, February 3, Travel to Laval
Train from Monparnasse in Paris to Laval
travel time 1 hour 30 minutes each way; cost 20Euros each way
Musée du Vieux-Château, Laval    
permanent collection of self-taught artists, honoring Rousseau's birthplace http://laval.fr/musees/art-naif/
Lunch in town
Return to Paris in the evening
Wednesday, February 4, Northern Paris and Grand Palais
9:15am depart hotel
10am Studio visit, artist Elodie Barthélemy
28 rue d'Oran 75018 Paris
Metro Château Rouge on line 4
Travel instructions: Metro from St Sebastien Froissart, line 8 direction Balard, change at the station Strasbourg Saint Denis, you will tke the line 4, direction Porte de Clignancourt rue Poulet near the market, then rue des Poissonniers, and it will be the first street on your right, call so she can open door
Tel. +33(0)173759324, mobile 0033(0)618016603
15-minute walk to 
11:30pm Halle St. Pierre / Musée d'Art Naïf – Max Fourny also known as the Muséed'Art Brut
2, rue Ronsard – 75018 Paris         
http://www.hallesaintpierre.org/                          
Mon-Friday 11-6pm, Saturday 11:00 am/19:00 pm  Sunday 12:00 am/18:00 pm (note: their bookstore is closed exceptionally from Feb 5-7)
Metro line 1 to Chatelet, transfer to line 4 to Barbès – Rochechouart OR transfer at Concorde to line 12 to Abesses
1:00pm optional lunch: Haitian restaurant Le Paradis Tropical (no group reservation)
http://www.auparadistropical.com/
6 rue Custine - 75018 - Paris - Tél : 01 42 57 87 24
2:30pm Grand Palais, exhibition Haiti: Two Centuries of Artistic Creation
Clémenceau Entrance, place Clémenceau, 3, avenue du Général Eisenhower, 75008 Paris http://www.grandpalais.fr/en/event/haiti
(Exhibition open on Wednesday until 10pm)
2:30pm tour by curator Regine Cuzin with artist Hervé Télémaque
TBD talk by André Juste
Option: there are Cafes inside the Grand Palais
6:15pm doors open 
6:30pm Roundtable discussion on Haitian art with writer Françoise Vergès, and art historians Carlo A. Celius et Bernard Marcadé, with sociologist Laennec Hurbon, on the place of art in the world today
auditorium Champs-Elysées, Grand Palais
http://www.grandpalais.fr/fr/evenement/art-et-histoire-en-haiti#sthash.L3q0h2NJ.dpuf
(Free of charge (can print tickets anytime after January 28th on website)
http://www.digitick.com/auditorium-art-et-histoire-en-haiti-expo-galeries-nationales-entree-champs-elysees-paris-04-february-2015-css5-rmn-pg101-ri2681674.html
Thursday, February 5, A Day on the Left Bank
11am Galerie Albert Loeb, dealer, African, self-taught artists represented
http://www.galerieloeb.com/index.htm    
12 rue des Beaux-Arts, 75006 Paris
Optional: Gibert Jeune, new and used bookstore
Place Saint-Michel
L'Harmattan  
new and used books, Haitian section
http://www.harmattan.fr/groupeharmattan/librairies.html
16 rue des écoles - 75005 Paris            
Metro: Maubert-Mutualité on line 10 
closed Sundays, opens 10am closes for lunch 
1pm 
optional Eiffel Tower, and lunch with view
optional: Musee d' Orsay (open until 8pm Thursdays)
optional: Museum of Modern Art (across the river from the Eiffel Tower)
Sonia Delaunay, David Altmejd exhibitions
11 avenue du Président Wilson 75116 Paris
open until 6pm
optional: dinner cruise on the River Seine
Friday, February 6
11:00am Quai Branly ethnographic museum
37 Quai Branly, 75007 Paris, France
3:00pm Tea and collection viewing hosted by Jezabel Traube, daughter of Luce Turnier
rue Charlot, Marais
Saturday, February 7
option: Musée vodou, West African vodou museum, private collection opened to the public in 2014         
4, rue de Koenigshoffen, 67000 Strasbourg         
TGV train from Gare de l'Est in Paris to Strasbourg, 2 hour trip, price is currently only 20Euros each way 8 minute walk from train station    
Wednesday, Saturday and Sunday 2-6pm or by group appointment
option: flea markets in Paris 
option: Louvre museum and/or antiquing near Louvre museum
8:00pm Location TBD farewell dinner in Latin Quarter
Sunday, February 8, departures