I am building the AR 15 firearms using the 5.56 Cal NATO/.223 Cal.
When I build a AR15, I spend a lot of time on it, checking each part, using my magnifying glasses tho check each part for fit and finish. I inspect the receiver holes for any debris that may cause issues, the bolt is function checked and when the barrel is installed, a go, no go guage is used. 
The particularly good aspect of a .223 round is that it does not have a strong recoil. This is excellent for ladies and younger adults to handle, also the stock can be adjusted too the length of pull which it's a excellent feature to have. 
I have used Rock River Arms parts and the upper and lower receiver made by Aero Precision. The AR 15 is made from quality parts and no cheap second hand parts are used. As the saying goes you get what you pay for, I have built this AR 15 making sure every part fits correctly, the trigger was cleaned up so it is slick, however it has not been modified. The building of this AR 15 was checked and re checked for any issues which were not found. The upper receiver can accommodate a scope or a handle, or what ever fits on a upper receiver. What I have put on the upper receiver is a carry handle.
Lower and Upper Receiver:
The carry handle above is a 
Rock River Arms
 manufactured product.
What I like about the upper receiver is the different options you can use, handle, scope, and others.
Manufacture: Aero Precision, which has a excellent background on manufacturing aerospace products, and that detail manufacturing has been used on the lower and flat top upper receivers for years. They only manufacture the receivers and from the reviews, everyone likes using them, other AR 15 businesses are buying these receivers and stamping their name on them. I surmised that if you are good at one thing like building receivers only than you must be excellent in what you do, and with other manufactures using the Aero receivers they must be really excellent.
Manufactured by Aero Precision
Precision machined to M16/M4 specs
Forged, Mil-spec flat top upper
Forged from 7075 T6 aluminum
Matte black hard coat anodized Mil 8625 Type 3 Class 2
M4 feed ramps
.250" takedown pin holes
Accepts standard AR15/M16 components
Quality Made in Tacoma, WA USA
Model R4 Platform
Rock River Arms is backlogged on upper and lower receivers, taking month's to acquire so Aero receiver is used, and they have a great fitting receiver. If they step up production, I will buy them.
The barrel is a Rock River Arms brand, R4 heavy 16" barrel, which is a much better barrel than the standard barrel.
"early 1960's when the two rounds were developed, recent testing has shown that with today's ammunition, rifles chambered in 5.56mm can also fire .223 ammunition every bit as accurately as rifles chambered in .223 Remington, and the 5.56mm chamber has the additional advantage of being able to safely fire both calibers."( Wikipedia
  )
 Building the AR 15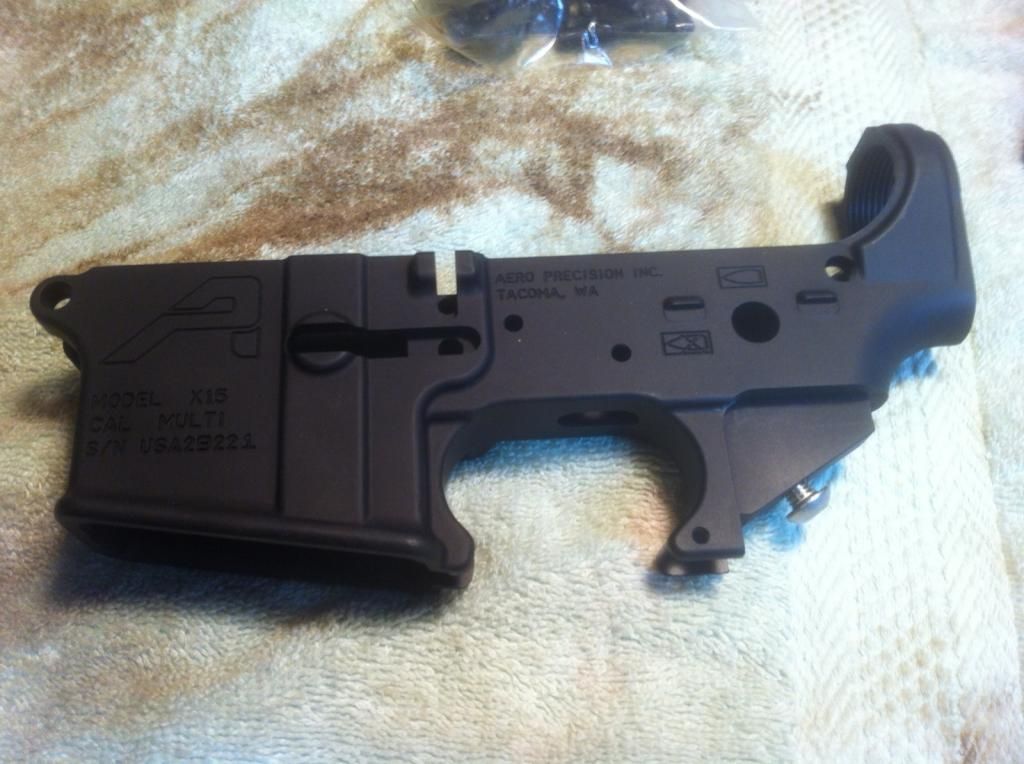 Starting with the lower receiver I checked everything for fit and finish. I clean every hole, removed anything that could possibly interfere with the smooth action. After I was satisfied with the receiver I started to build the firearm.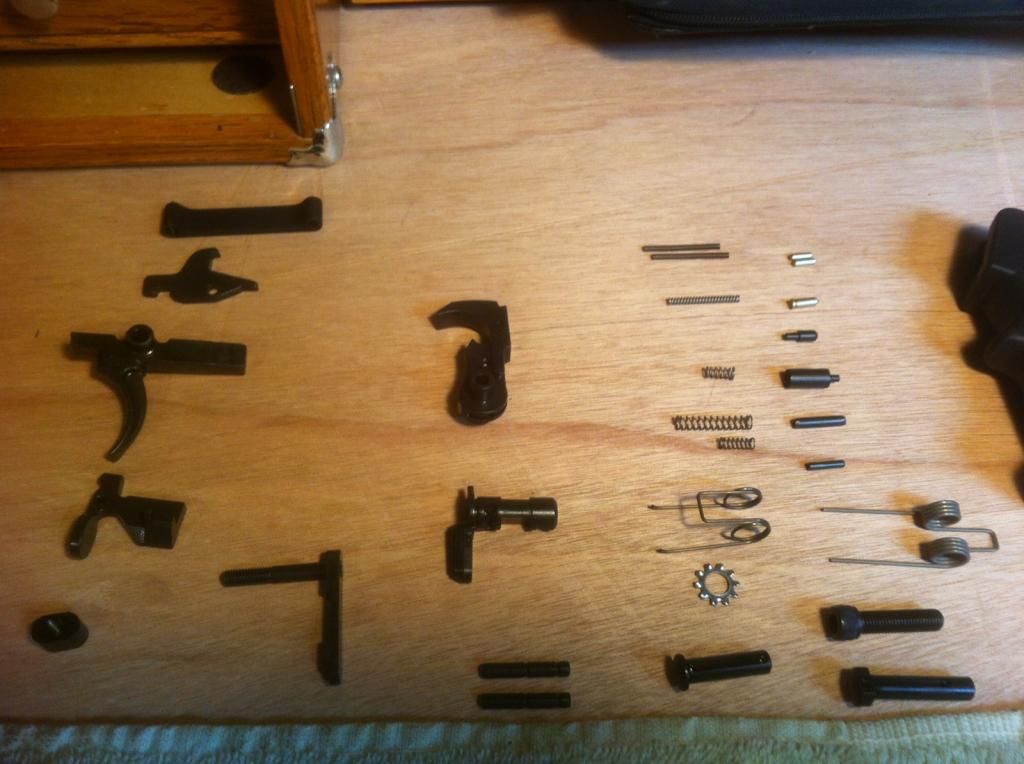 I checked all of the 
Rock River Arms
parts making sure the surface was clean and smooth. The fit and finish of the parts are excellent, I did some Arkansas stoning on the trigger assembly, as I like the trigger really smooth.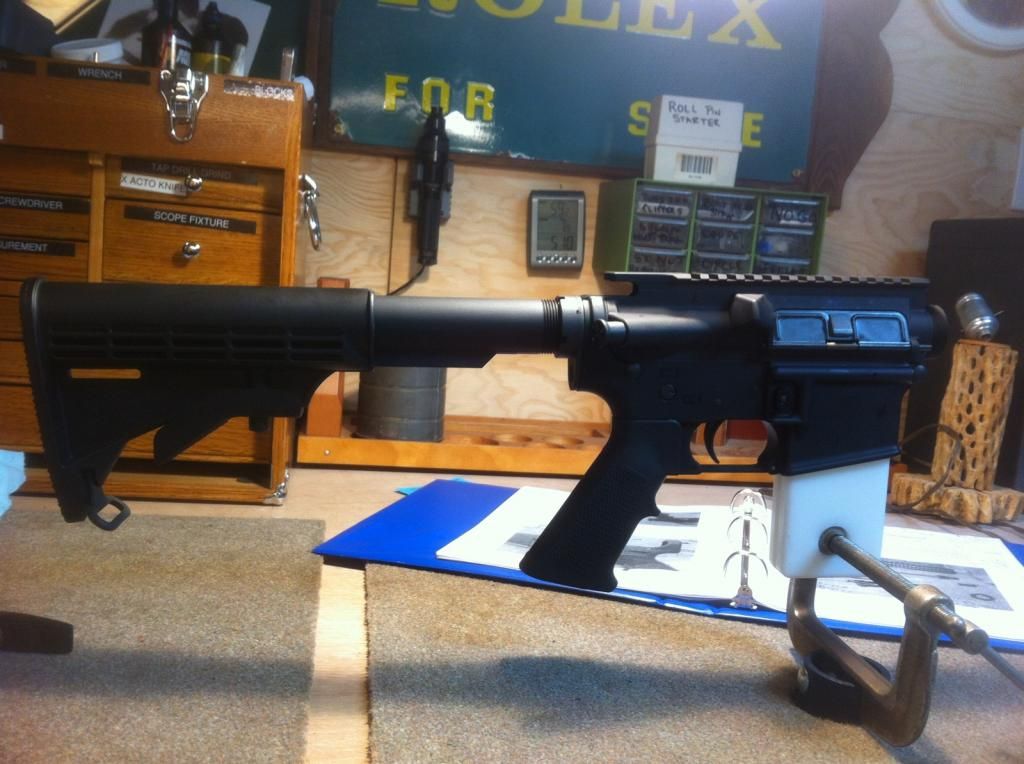 The job is almost complete using 
Rock River Arms
 parts
. All the parts are top quality, excellent fit and finish.
As you can see the only thing left is the barrel assembly. The AR 15 Is really good looking and making an AR 15 personally fit you can be obtained, all you need to do is give me a shopping list of what you want and a deposit on the AR 15, and I will take care of building it for you.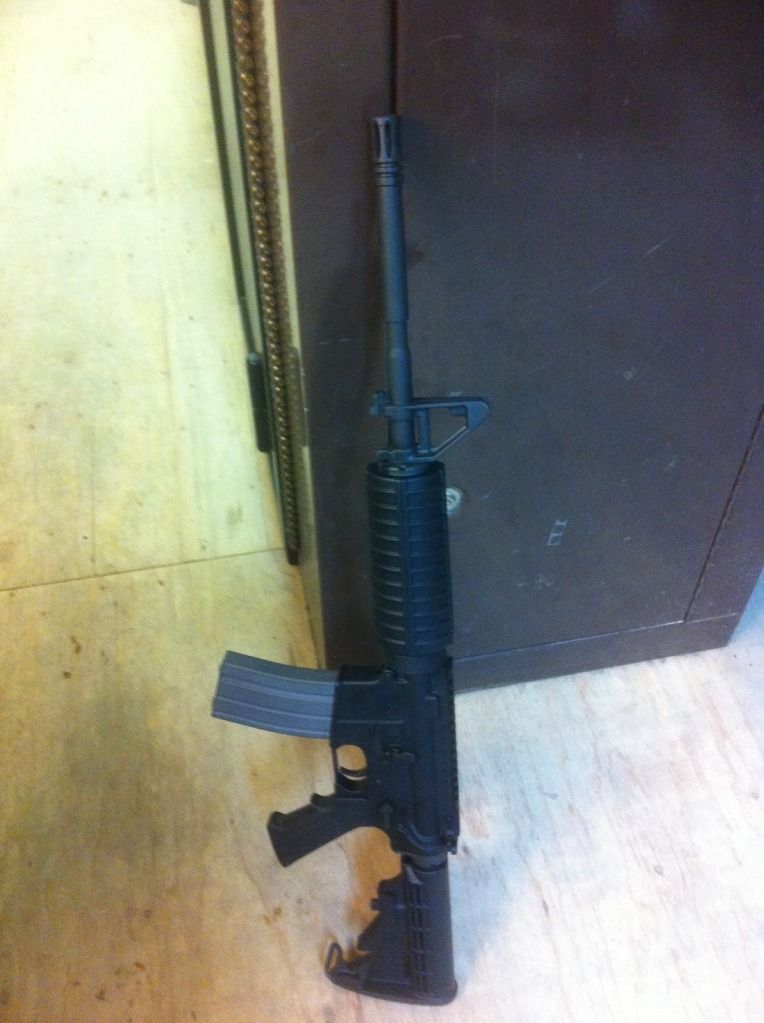 The Rock River Arms brand barrel is installed, I test fired the AR15 and it performed excellent. The firearm is flawless, it is really nice and if you click on the photos you can see a larger view.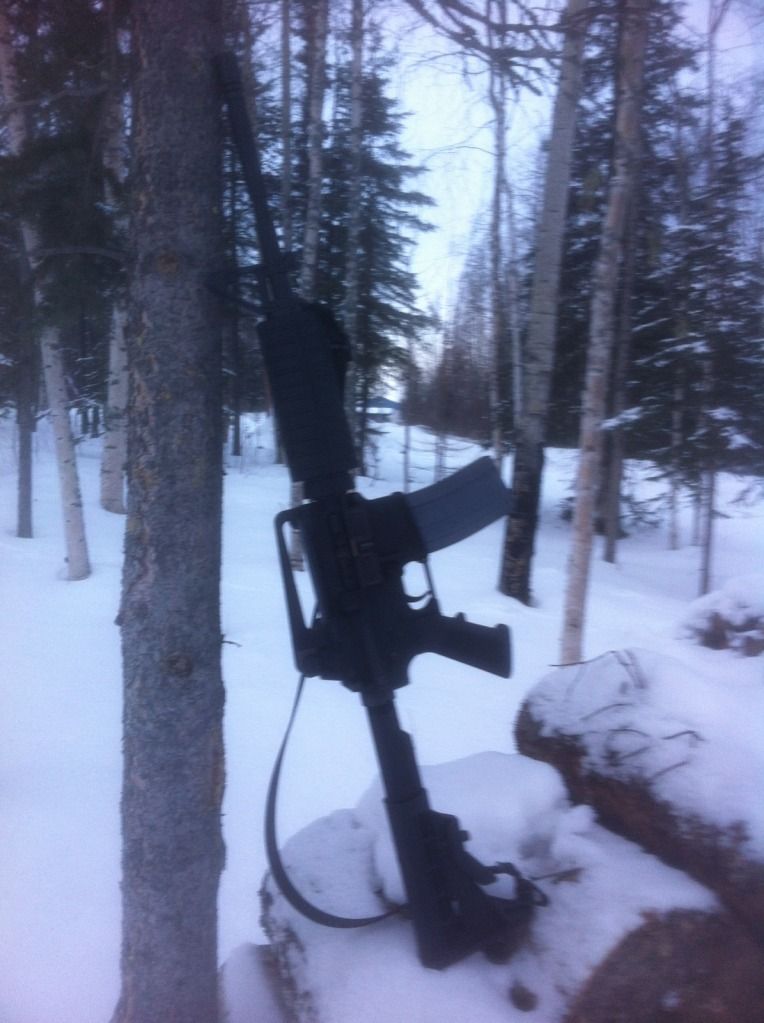 On my second build, I want to show a bit more of the assembly so you can see just how much work this is to build a AR 15.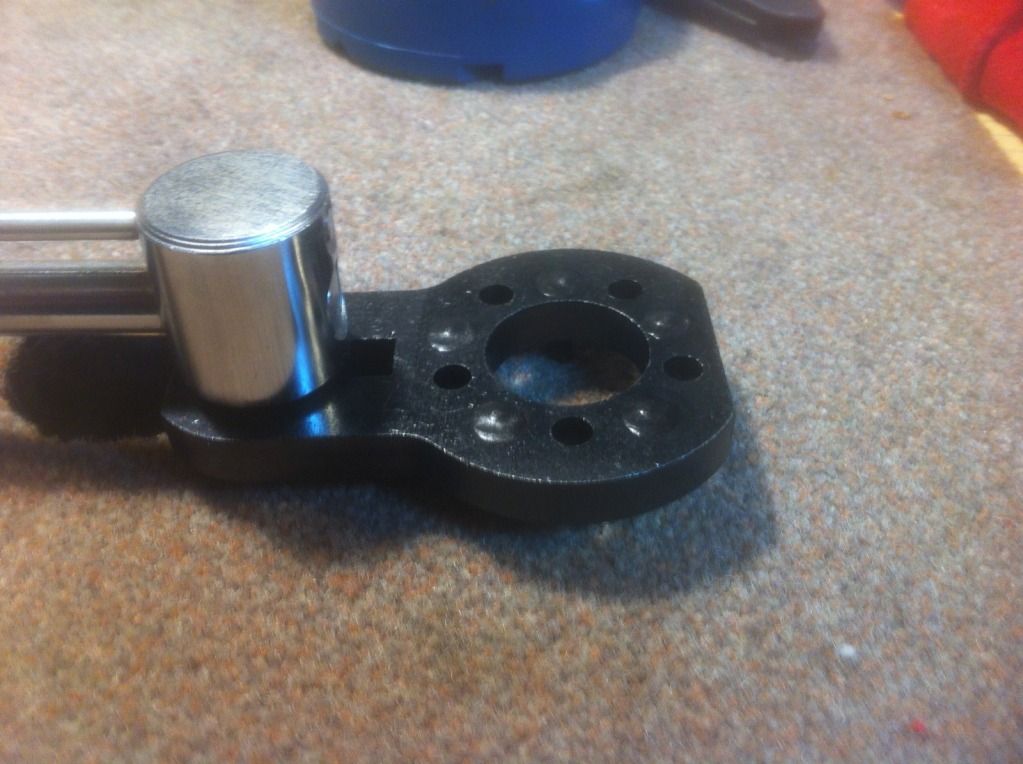 The wrench I use for the barrel nut is this one, it slides in from the front of the barrel and distributes the correct torque on the nut.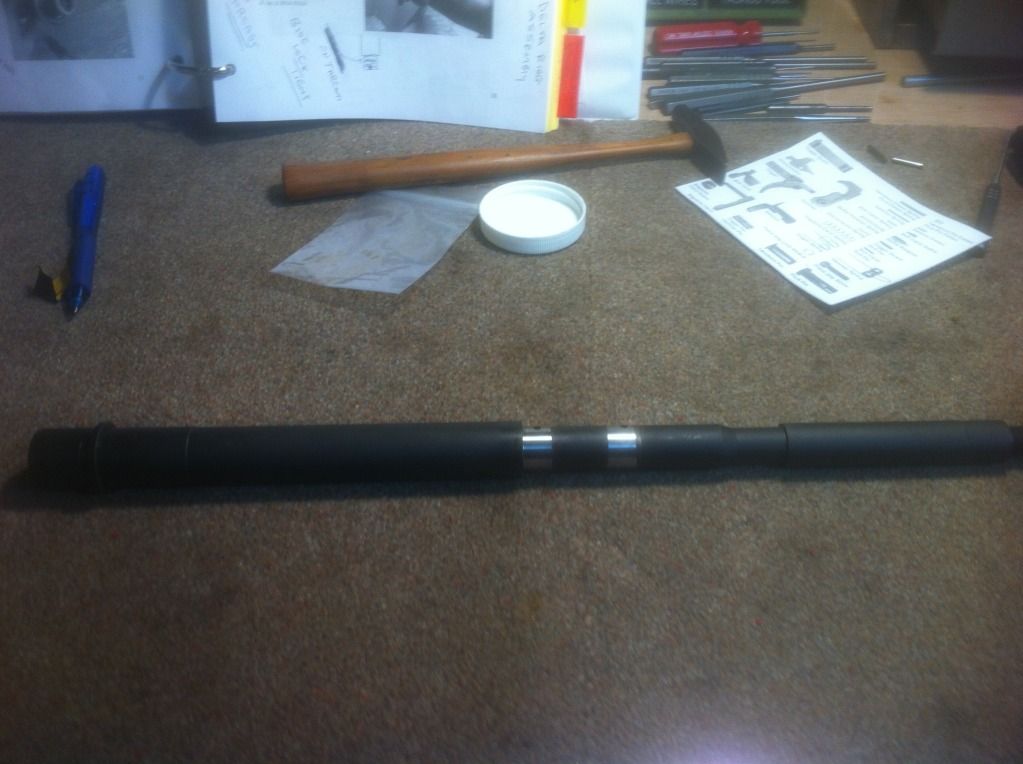 The new barrel, the front sight is removed for installation of the barrel nut.
The handle is installed with loc tight. This removable, however it keeps thing from moving.
I like to make my own tools for the job, it makes everything easier to install, some tools on the market does not do the job the way I want to so I make my own.