Identification of your existing plants.
Analysis of plant health, and organic strategies for managing disease, weed, or pest problems.
Recommendations on pruning, transplanting, and improving the health of your soil.
Solutions for on-site management of rainfall and runoff.

Ideas for simple design changes and/or new plant additions.
A written, detailed report.

The initial process begins with a phone conversation, followed by an email questionnaire, so that I am well-informed about your current garden uses, needs, and "wish list" before I arrive in person for the first time.  
The on-site consultation takes approx. 2 hours, and addresses all the information you have provided to me in advance, as well as all the existing conditions I observe in your garden. 

After 17 years in my previous career of helping remodel the inside of clients' homes to better suit their lives, I became inspired to create outdoor "green rooms" with the same intention.  However, it still comes natural to me to look out for earth-to-wood contact, downspout problems, or drainage issues that may be affecting your home's exterior.   I will draw your attention to any problems I see during our time in your garden, and suggest potential solutions that will mesh with your garden plans.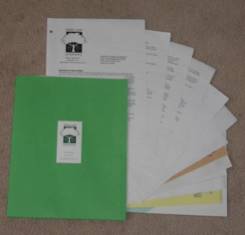 Approx. two weeks after the on-site consultation, your garden report will arrive via email as a pdf attachment.  You will also receive a printed copy via US Mail.  The report will contain a site analysis of your garden, detailed pruning and/or transplanting recommendations, a few simple design ideas, referrals to quality arborists, landscapers, and other professionals if needed, and a list of online and printed resources that I have custom-selected to be helpful to you in achieving your garden goals. In many cases, the on-site consultation is all that you'll need in order to make satisfying and sustainable changes to your garden.

The total cost for your garden consultation and written report is $220.00
After the initial on-site consultation and report, I'll be glad to schedule subsequent on-site consultations as needed, at the rate of $50.00 per hour.  NE Seattle residents receive a 20% discount (see below).
Important note: Due to the volume of educational workshops, classes, and camps that I have already committed to in 2014, and my commitment to remaining available to existing clients for garden consultations, I am not taking on any new design, consultation, or coaching clients until fall 2014 at the earliest. I truly wish I could be in two places at once but alas.... however, if you are interested in being on my wait list, please email me at greenlightgardening@gmail.com
Garden Coaching -
working with you as I teach, to give you the knowledge and confidence to successfully maintain your garden in the future.
Proper pruning of shrubs and small trees for beauty and health

Soil-building, planting, and mulching techniques

Back-saving methods of turning lawn into garden beds
Besides giving you verbal instructions and hands-on demonstration, I coach and encourage your own efforts right on the spot, so that you know you're on the right track when you go "solo" afterward. I provide all the tools for the first session, so you can experience first-hand which ones you may need to purchase before making that investment.

I have found that coaching sessions are more productive for us both if done after an on-site garden consultation and report has been completed, but I will be glad to schedule coaching without a full consultation if you prefer.  The fee is $50.00 per hour, with a 2-hour minimum.  Typically, a 2-hour coaching session is long enough to get you a great start on your garden priorities.  There is no monthly coaching session requirement- just schedule as often as you would like. 
Discount for NE Seattle residents
In an effort to reduce my carbon footprint by driving less, clients that live in Northeast Seattle will receive a 20% discount on all subsequent on-site consultations, pruning lessons, and other garden coaching.   In effect, this reduces my fee to $40.00 per hour.   Discounted neighborhoods are: Bryant, Ravenna, Laurelhurst, View Ridge, Sand Point/Windemere, Wedgewood, Meadowbrook, Maple Leaf, the University District, and eastern edges of Green Lake and Wallingford.