The Japanese built their national and cultural heritage on a chain of volcanic islands. The transition from a closed society to one that opened to the outside world had a profound effect on Japan. Even today, when Japan is super-modern and technological, it retains a stark conservativeness and guards its unique tradition very closely. Our tour provides a wonderful opportunity to visit this amazing country where the ancient and the innovative are wonderfully interwoven; contemporary and traditional architecture embrace one another; amazing scenery and bustling cities; and polite, welcoming people everywhere.
Stay at First Class Hotels, Travel in comfortable Coach buses, Experienced guides, Enjoy delicious Glatt Kosher Meals.
Departures from any destinations can be made to accommodate your location.
Day 1: Monday: Arrival Tokyo
Arrive Tokyo, capital of Japan since 1868. The world's largest megalopolis, this conglomerate of 34 million residents boasts of tradition and modernity in one: skyscrapers and temples; highways and shrines; the bustle and hubbub of the city and the quiet solitude of the gardens. We will visit Meiji shrine, Harajuku & Omoteando. Meiji Shrine, a Shinto complex dedicated to the memory of Emperor Meiji who brought the corrupt Shogunate to an end in 1867. Emperor Meiji, who is buried at the shrine, is credited with modernizing Japan and initiating Japan's economic and industrial infrastructure.
---
Day 2: Tuesday: Tokyo
Our agenda includes as many of the following as time and traffic will allow .
Very early in the morning we will visit Tsukiji Market which is best known as one of the world's largest fish markets, handling over 2,000 tons of marine products per day.
We will continue to Edo Tokyo Museum, Asakusa Kannon Temple with Nakamise shopping arcade, Ueno Market, Akihabara Electronics District and the glitzy Ginza avenue stores.
---
Day 3: Wednesday: Tokyo – Hakone
After breakfast we will visit the Sumo Stable to see the sumo wrestlers training and the Open Air Museum which houses works of some of the world's finest sculptors and artists, as well as the world's largest private collection of the works of Pablo Picasso.
In the afternoon we head for the vacation village of Hakone, a resort town on the banks of Lake Ashi, on the lower slopes on Mount Fuji via
---
Day 4: Thursday: Hakone - Takayama
From hakone we'll make our way to Matsumoto, gateway to the Japanese Alps and we will visit Matsumoto Castle (Matsumotojo) is one of the most complete and beautiful among Japan's original Castles. It is also a good example of a so called "hirajiro", a castle built on the plain rather than on a hill or mountain. We'll continue the alpine climb to Takayama a traditional hamlet high in the Japanese Alps. We'll stroll the quaint streets and the ancient shops, visit a sake brewery to taste some of Japan's finest rice wine (yes, it is kosher), and We'll also visit Yatai Kaikan museum where we'll see a display of great chariots, dating back hundreds of years, that were used to transport the gods in the Takayama festival that is held twice a year, spring and fall. This is one of the most spectacular festivals in Japan, and draws large crowds who join the parade.
---
Day 5: Friday: Takayama – Kobe
From Takayama we'll make our way further into the Alps to the village of Shirakawa-go, a UNESCO World Heritage Site where ancient "Praying Hands" homes still stand. After our visit we'll head for yet another highlight of this tour, a visit to the museum dedicated to Chiune Sugihara, the Japanese Consul in Kovno during World War II, who was responsible for the rescue of over 6500 Jews, for which he was recognized by Yad Vashem as one of Righteous among the Nations.
After the visit we'll take the Shinkansen, Japan's famous bullet train to the port city of Kobe, where Japan's Jewish past comes to life. Kobe was the first city to open its gates to trade with the outside world in 1868, and it is to Kobe that the Jews rescued by Sugihara arrived and stayed a few months, before dispersing to Shanghai and other destinations.
We transfer to our hotel in the city of Kobe and prepare ourselves for Shabbat.
---
Day 6: Shabbat: Kobe
We'll spend a wonderful, peaceful and relaxing Shabbat with the Jewish community in Kobe, the only fully functional Orthodox community in Japan. After Shacharit and a Kiddush/Breakfast, we'll take a stroll through the neighborhood near our hotel.
---
Day 7: Sunday: Kobe – Hiroshima
We'll make our way across the water by ferry to Miyajima Island, a sacred island that houses what is arguably Japan's most beautiful shrine – Itsukushima. The whole island is an historical site and is considered one of the three most beautiful sites in Japan. The birth of the city is dated back to 593 AC when empress Seiko was crowned and a shrine was built in honor of this event.
We end the day in Hiroshima, located on the Oceanside. We will learn the history of the city that was A-Bombed at the end of World War II. Hiroshima, which in 1945 was the 6th largest city in Japan, was of strategic military importance. The headquarters of the Second Army, which was charged with protecting all of southern Japan, was located here. However, Allied bombing during World War II was not focused there. The city was built mainly of wood, which made it very vulnerable to fire. We will visit the A-Bomb Dome, the Peace Park, Museum and memorial.
---
Day 8: Monday: Hiroshima – Kyoto
We visit Japan's leading car manufacturer, Mazda Museum. At the end of this visit we head to Kurashiki, where we visit the Ohara art museum. We will transfer to Okayama station via visit of the Korakuen Gardens and take the bullet train to Kyoto for overnight.
---
Day 9: Tuesday: Kyoto
Kyoto, considered the "Jerusalem of Japan" is home to over 2,000 Buddhist temples and Shinto shrines, some of the most important in Japan, as well as the traditional site of the coronation of Japan's emperors. Due to its sanctity, the city was not bombed by the allies during World War II. We'll visit Nijo Castle including a Nishijin Kimono show. Later we will proceed to Ryoanji Temple – a Zen Buddhist temple and UNESCO World Heritage Site that is famous for its simplistic and stark dry-landscape garden. From there we'll proceed to the ultimate opposite, the Golden Pavilion of Kinkakuji Shrine, an opulent gilded building in a magnificent garden, along with a tea house. Our next stop will be at Kyoto's famous Nishiki Market and Gion Geisha district. In the evening we'll go out and enjoy a moving experience at Beit Shalom, a center of supporters of Israel.
---
Day 10: Wednesday: Kyoto – Tel Aviv
Today we will visit the Kiyomizu Dera complex and the Ninenzaka and Sanenzaka lanes as we stroll through the fascinating side alleyways of this inspiring sacred city. We'll continue to Fushimi Inari Shrine and drive to Nara. Japan's first permanent capital was established in the year 710 at Heijo, the city now known as Nara. As the influence and political ambitions of the city's powerful Buddhist monasteries grew to become a serious threat to the government, the capital was moved to Nagaoka in 784. Due to its past as the first permanent capital, it remains full of historic treasures, including some of Japan's oldest and largest temples. Our visit will include Todaiji Temple – a large temple with a big Buddha statue, the Deer Park and Kasuga Shrine - Nara's most celebrated Shinto shrine.
After our visit we continue to the airport and take our flight back home.
---
Day 11Thursday: Home Sweet Home
What a way to end the week – filled with memories of this amazing trip!
!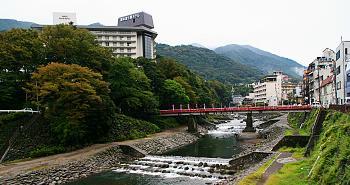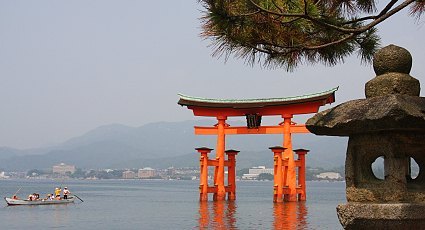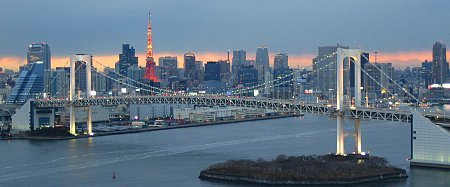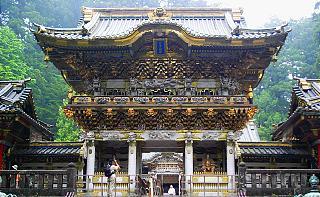 FOR MORE INFORMATION, DON'T HESITATE TO CALL. 
Email us at: tourkosher@gmail.com