EFT – Tapping Into Abundance
Finally! A PLR Product on Emotional Freedom Techniques & Tapping!
Discover How A Simple Tapping Routine Can Free You From The Emotional Handcuffs Keeping You From Realizing True Prosperity…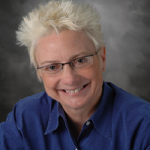 Does it seem as if you are your own worst enemy when it comes to achieving your hopes & dreams?
Hello PLR Friend,
Have you noticed there is a lot of trauma in the world these days?
Here in the USA, there is a new disaster every month. Some tragedies are driven by pure madness and an overwhelming obsession with evil while others are accidents.  
Aurora, Colorado

Newtown, 

Connecticut

Boston, Massachusetts

West, Texas
These are events in the USA. You probably can add some from your own region.
Then there are natural disasters such as tornadoes, earthquakes, landslides, avalanches, tsunamis, wildfires, floods and even comets which leave entire communities rocked with death and destruction.
And Fear.
It may sound as if I'm about to roll out a survival product. Well, I am, but this one doesn't involve a underground bunkers and a Bug-Out-Bag. This product is about a practice that helps people survive and overcome dramatic events – both internal and external.
Emotions control our successes and feed our weaknesses. Emotional Freedom Techniques help people to "get over" the emotions that form barriers to success.
I called this product "EFT – Tapping Into Abundance." This is a new Self-Help PLR product about Emotional Freedom Techniques (EFT) and Meridian Tapping.
So how does EFT & Tapping work?
There is a part of the human brain that is responsible for the fight/flight/freeze response we experience during stressful or traumatic times. This is called the Amygdala and it gives us cues as to when to "freeze, flee, or fight" when we encounter life-threatening events.  Unless you are in a dangerous profession, these cues are more related to the challenges we all experience in work, life and love.  
Perhaps you've heard the phrase
Get out of your comfort zone
used by coaches encouraging students to seek success by experiencing  things  they aren't comfortable doing.  
If you struggle with getting out of your comfort zone it's because your friend, the Amygdala, is sending out cues that you better watch out because you are getting into the danger zone.  These cues trigger emotions and the entire process shuts down your ability to move into new challenges like a new position at work, surpassing athletic plateaus, losing weight, breaking unhealthy habits, and experiencing personal and financial success.  
The emotional freedom technique of tapping has a direct effect onreleasing the fight/flight/freeze response in the Amygdala – that part of the brain that regulates the impact of stress and trauma.  The response to flee or fight can save your life, but unless you are dodging bullets, this response can be quit limiting.  
For example, you have a new product and want to test the response from buyers.  However, you never release the product because you fear rejection.  You'll never know whether this product is a seller, because you are afraid to discover otherwise.
These emotions are what drive your self-beliefs which turn the wheel left or right on your choices and behavior.
The premise behind EFT and Tapping is built upon exacting change in your behavior by using a kinesthetic (energetic) method. The belief is that in order to change negative self-beliefs, you need to connect with your emotions on a cellular level. The method is simple:
You articulate your problem and feelings while tapping specific acupressure points with the tips of your fingers.
This sounds kind of "Woowoo" I know, but the method has a loyal following of practitioners many of whom offer affiliate programs.
I'll drop a few names:
Gary Craig Practitioner/Founder EFT
Louise L. Hay Author of "You Can Heal Your Life
Wayne W. Dyer Author of "Wishes Fulfilled"
Dr. Joe Vitale Author of "The Attractor Factor" and featured in "The Secret"
Bob Proctor Author and Success Mentor Featured in "The Secret"
Nick Ortner Author "The Tapping Solution and creator of "The Tapping Summit"
Cheryl Richardson Personal Coaching Pioneer – Best-Selling Author
Dr. Joseph Mercola Founder Optimal Wellness Center
Dr. Bruce Lipton Cellular Biologist and Best-Selling Author
Judith Orloff Author, "Emotional Freedom: The Power of Intuition and Emotions to Heal"
Jack Canfield Co-Creator of "Chicken Soup for the Soul" Best-selling Series- Featured in "The Secret"
Dr. Patricia Carrington Psychologist and Stress Management Expert Carol Look EFT and Attracting Abundance Expert
Dr. Norm Shealy Pain Specialist and Holistic Physician
Carol Tuttle Author, Abundance Expert
Dawson Church Author, Energy Medicine Expert
Rick Wilkes Founder of Thriving Now and EFT Practitioner
David Rourke EFT Addictions Specialist
EFT – Tapping Into Abundance
EFT and tapping is a relatively modern twist on an ancient and proven practice, acupuncture. On the surface, tapping appears just too simple to have such a powerful outcome. Don't be fooled by its simplicity because it works on the source of the issue, your emotions. The results can be and usually are profound.
EFT helps people overcome:
Post Traumatic Stress Disorder (PTSD)
Bad Habits and Addictions (i.e., smoking, drugs, sexual addictions)
Fears and Phobias
Compulsive Behavior (overspending, overeating, gambling)
Weight Loss
Athletic Plateaus
Depression
Abuse
Work Performance
Fear of Success/Failure
Relationship
Anger
Self Esteem …and so much more
Are you in the self-help niche?
More than ever before, people are reaching out for help.
You can make the difference in their lives by introducing them to EFT and Tapping.   Here's how:
EFT Tapping PLR
Use this PLR product to connect with your audience in a new way. Attract people interested in learning how to practice EFT and tapping.
Listed below are the main ingredients of the private label rights product: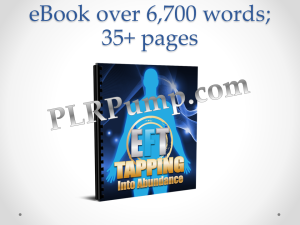 Table of Contents
Contents
Removing the Emotional Blocks to Financial Success
An Introduction to EFT
The Goal of EFT
Where Does EFT Come From?
The Negative Thoughts that Hold You Back
Does EFT Really Work?
The Best Benefit of EFT
Tackling Your Negative Thoughts
Negative Thoughts about Money
The Tapping Recipe
The Reminder Phrase
The Set-Up Phrase
Saying Is Believing
Tuning In
An Example: How to Tap
The Tapping Points
The Tapping Sequence
Reassessing Your Pain or Emotional Level
EFT Troubleshooting Guide
Wrong Target
Wrong Wording
Trouble Accepting
Too Much at Once
Wrong Meridian Points
Not Enough Repetition
Advanced Tapping Tips
Gratefulness Tapping
"What If…" Statements
Infographic illustrating the Meridian Tapping Points used in EFT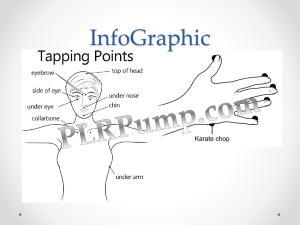 Several eCover styles from which to chose.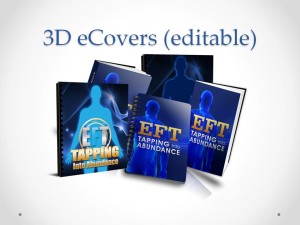 There are eye-catching banners you can use for paid promotions or on your blog.  Banners come with PSD files so you can easily change the graphic.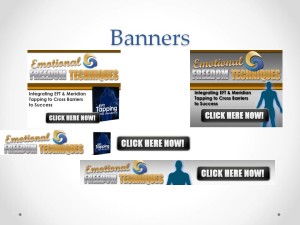 10 articles to use as blog posts, as scripts for an podcast or video.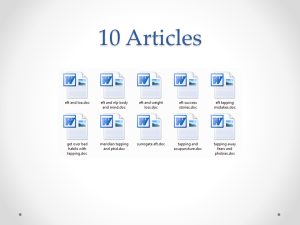 Suggested EFT Tapping Script template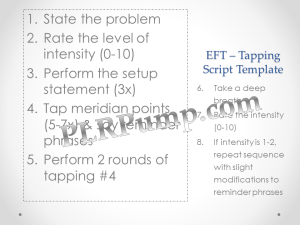 Sample Tapping Scripts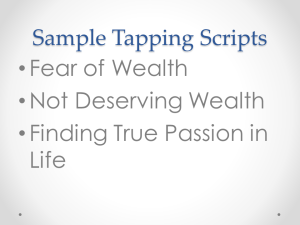 Comprehensive research detailing online resources to give you a kick-start on building backlinks through blog commenting or forum posting. This report provides you with a list of resources at your fingertips (oops, couldn't resist!) so you don't have to waste hours researching and documenting this topic.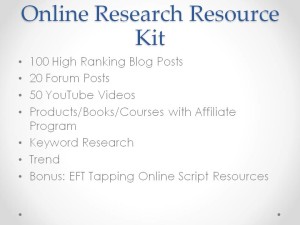 Mini-Site 
Use the sales copy that is provided or tweak it and make it unique to your business.  PSDs are included so you can change the graphics.

To Review…Your EFT Product PLR Pack Includes:
35+ Page eBook
Infographic illustrating the Meridian Tapping Points used in EFT
2D & 3D eCover w/PSD files
Banners w/PSD files
10 Articles
Tapping Script Template and Example Scripts
Onine Resource Kit to kickstart your marketing (blogs, videos, forums, websites with scripts, trends, keyword research, affiliate products and trends)
Full Mini-Site in colors to match the rest of the graphic theme
Your PLR License:
[YES] Can edit, take apart, add to, or sell as is
[YES] Can be bundled with other products
[YES] Can be offered as a bonus
[YES] Can use the content as a viral report
[YES] Can be used to create audio/video products
[YES] Can give them to your affiliates to publish to promote your products
[YES] Can be used for opt-in bonuses (newsletter signups, etc.)
[YES] Can be added to paid membership sites
[YES] Add to free membership sites
[YES] Can be offered through auction sites
[YES] Can claim full authorship
[YES] Can alter graphics
[YES] Can publish as web content INCLUDING the ebook
[NO] Can Sell resell rights
[NO] Can sell master resell rights
[NO] Can sell private label rights
This product normally sells for $47 which is less than $1 / page, but today you can grab it for pennies a page!
To Your Success and Thank You!