A revolutionary campaign led by young people, supported by health advocates & community members dedicated to the equitable & sustainable distribution of queer-friendly health & community resources throughout Chicago.
Currently, the Committee on Urban Resource Sustainability & Equity (COURSE) is working to address the funding of HIV/AIDS prevention services in Chicago. 
The Chicago Department of Public Health (CDPH) has a history of underfunding health services on Chicago's South & West sides, greatly affecting trans communities & communities of color.
COURSE has worked with CDPH in the past to address these concerns & ensure that the planning process for HIV/AIDS prevention funding is accessible & transparent to all communities.
Gender JUST

 believes that increasing access & sustainability of queer-friendly health & community resources on the South & West sides of Chicago is crucial to the well-being of the LGBTQA community.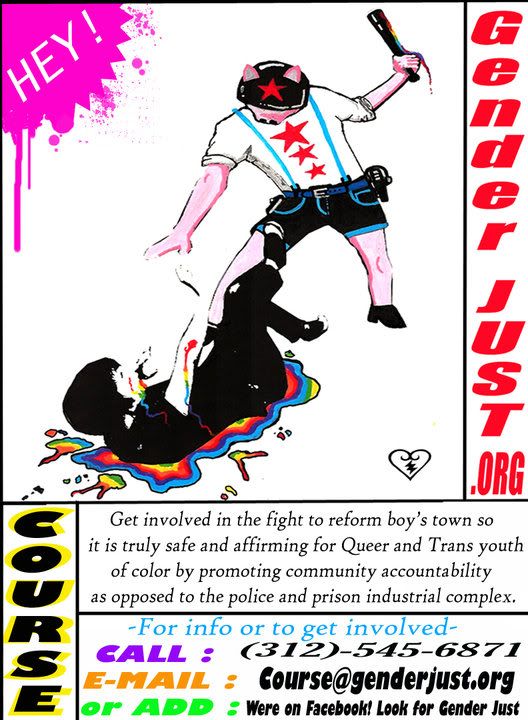 Previously, COURSE worked to reform the Boystown neighborhood to make it truly affirming for queer & trans youth of color. COURSE fought to promote community accountability (not increased police presence & criminalization) among major institutions in Boystown.
Relevant/Recent Statements:
For more information about the COURSE campaign or to get involved, contact COURSE@GenderJUST.org.