Devery Rodgers has been impacting education for over 15 years.  Having taught at all levels of education, her goal is to promote a quality education for all students. 
Dr. Rodgers works as the Director of Instructional Leadership and as an adjunct professor of Instructional Technology at a local college.  She spent over 15 years in K-12 public education as a teacher and administrator.  Ms. Rodgers' passion in technology was built through her interests in motivating students through the effective building of 21st century skills.  From fixing Apple IIe's for her primary grade students, to building a Mac lab for her elementary school, through instructing her high school students in computer science and applications,  Dr. Rodgers has excelled in her teaching career.  She matched these skills to androgogical practices and has instructed teachers in instructional technology for over 10 years.  Dr. Rodgers is a sought-after technology trainer and presenter of effective instructional technology practices.  Her goal is to impact the minds of those who will be teaching the next generation of leaders.
Dr. Rodgers recently completed doctoral studies at the University of Southern California.  Studying Educational Leadership (dissertation focus: K-12 Social Media Policy), her masters is from CSU Dominguez Hills in Education: Curriculum and Instruction.  Her claim is as a Trojuin, as she is still a proud alumna of UCLA, where she received her
baccalaureate
in English and African-American Studies. 
Google Certified Teacher

INTEL Master Teacher

Thinkfinity Trainer

Presentations and Papers:
Rodgers, D. (2012, August).  The social media dilemma in education: Policy design, implementation, and effects.
Rodgers, D. (2009, October).  
Online tools for global collaboration
.  Conference proceedings at
Global Networking Conference
, San Diego, CA.
Rodgers, D. (2005, April).  INTEL teach for tomorrow.  Conference proceedings at InfoTech, Los Angeles, CA.
Rodgers, D. (2005).  Destination: College. Presented as panel at Fulfillment Fund Annual Student Summit, Malibu, CA.
Rodgers, D. (2005).  Teaching in the online environment.  Presented as panel at California Business Education Association State Conference, San Diego, CA.
Rodgers, D. (2004, April).  Oracle internet academy.  Conference proceedings at InfoTech, Los Angeles, CA.
Rodgers, D. (2001, March).  Best practices in digital high school. Conference proceedings at Computer-Using Educators (CUE) California Conference, Anaheim, CA.
Contact Information: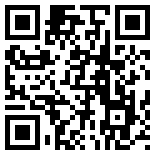 website:
http://educate2elevate.info
Skype: D-Educator
Twitter: D_Educator