GAFBlog
Subscribe to posts
Watch out for that space monster!
Don't fall into that space crater!  Look, a space person of undetermined gender!
GAFBO brings to you the best event of the y
ear, and you want to join us.  There will be prizes, raffles, merchandise, and a Space King and Queen!  However, you probably want some more information.  So, keep scrolling knuckleheads!
Why is GAFBO holding a prom for adults?
Because it is ridiculously fun, of course.  Seriously, remember your high school prom, and how weird it was.  We are working to replace your prom memories with one of pure awesomeness.  Plus, you get to dress up like it was Halloween!  Seriously!  We want you to come dressed up in some sort of science-fiction/space outfit that will make everyone around you laugh til it hurts.
In all actuality, we are entertaining all your senses in order to raise funds for the 
Kids Repair Program
.  Teaching kids to build bikes, helps the kids build character and self-esteem/confidence.  It provides an invaluable skill set that can provide a framework for lasting success in life.  The Kids Repair Program was founded in 1995 by the late Curt "Grandad" Eure in order to provide children with an education in bike maintenance and safety for everyone between the ages of 9 and 17 in the greater Lansing area.  
Children may attend a class where they will take apart a bicycle, before putting it back together.  At the end of the evening they will be able to take the bike home for themselves for a mere $40.  However, children who are unable to afford the fee, are gifted the bicycle by the program.
As more and more people turn to bicycles as their primary mode of transportation, GAFBO fully supports the effort of the Kids Repair Program in order to help foster positive skills, as well as learn proper bike safety (as many GAFBO members can attest, proper bike safety is more important than ever, as many people do not seem to understand the concept of car safety).
Date and Time
Saturday, May 18th, 2013.
Event starts at 7pm.
However, if you purchase dinner tickets, you are expected to arrive at 6pm.  
Location
Midtown Beer Company
402. S. Washington
Lansing, MI
48933
Need a map? We got you covered. 
Ticket information
Ticket prices vary, in that you have two options.  You have an event only option, which costs $15 a person, or you can add dinner to your evening, with those tickets costing $35 a person.  Dinner is limited to 50 people, so act quickly. 
DINNER TICKETS?!? ARE YOU GOING TO FILL US WITH DELICIOUSNESS?

Yes.  Yes we are.  Here are your options (to be made when your purchase your dinner tickets):
Vegetarian 
Mushroom and Leek Risotto Stuffed Zucchini with Provolone and Marinara
Fish
Salmon Piccata (A rich butter and white wine sauce with capers)
Steak
Blackened New York Strip with Gorgonzola Crumbles 
Chicken
Pretzel Encrusted Chicken with Herbed Butter
Pork
Pecan Encrusted Pork Tenderloin with a Maple Butter Sauce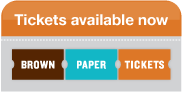 Be there, or be non-circularly shaped!
Those of us with large beards are quite accustomed to strangers approaching us, getting lost in the majesty of our facial hair, and deciding that they just HAVE TO TOUCH IT.  It has to be the number one pet peeve of people with long facial hair, even more so than the ZZ Top or Duck Dynasty references.  (Yes I've heard of ZZ Top. No, I don't watch Duck Dynasty and why are you surprised by that?)  You grin and bear it most times, but other times you visibly shy away from it, which is somehow infuriating to the person trying to manhandle your facial fuzz, or even more infuriating to you, an invitation for them to grab hold with both hands and yank on your beard.
However, I'm not here to talk about not touching a man's beard without permission.  That was my number one beard rule up until recently.  A few weeks back, a new rule emerged as #1.  I present to you a 100% factual short play for you to enact with friends at your convenience.
Setting:
Interior, an upscale bar with high-back leather booths, and walnut stained tables.  The venue is crowded, save for one 4 top table with stools.
Enter our heroes, John, Rush, and Ian.

John, Rush, and Ian are having a conversation about the upcoming Star Wars movies being put into production by Disney, and other nerd stuff. 

Rushing over from the bar area, a semi-intoxicated mid-30's blonde woman approaches John.

Woman: Oh my god! I love your beard.

John: Thanks. I appreciate it.

Woman: No really.  I love your beard.  It's amazing. (Looking over at Rush and Ian) You guys have a ways to go.

The Heroes: Umm....yeah, guess we do. (pity laughs for the woman)

Womam's friend enters the area with camera phone ready. Woman, without asking, proceeds to pose for a picture with John. John obliges.

Woman: Seriously.  I think your beard is amazing.  I love it.

John: And again, thank you. I appreciate it.

John at this point is very relieved that this woman is not grabbing his beard, and it shows on his face.  This interaction is markedly better than most, thus far.

Woman: I gotta ask though...what do your pubes look like?

Heroes all collectively do a double take, exchanging glances with one another, and attempting to hold in spit takes.  John no longer looks as relieved that the woman is not grabbing his beard.

John: I'm sorry, what?

Woman: What do your pubes look like?

John: They look the same as my beard.  They go down past my knees.

Woman:  No.  Really.  What do your pubes look like.  I want to know.  Show me your pubes.

John: I'm not going to show you my pubes.

Woman:  C'mon.  Just show me your pubes.

John: Look, there are two things here at play.  1) I do not think that my wife would appreciate me showing you my pubes, and 2) I don't want to show you my pubes.

Woman:  No...you got it wrong.  Show me your pubes.  It's nothing sexual.  I'm a Christian.

Awkward silence as the Heroes try to process what the hell that means.

John: I'm not showing you my pubes.

Woman walks away dejected.

End Scene

So, my friends, my new number one rule about my beard is this.  Do not ask me to show you my pubes.  Words to live by.
Its been a couple of months now, and we're all feeling clean again - yes, it takes that long to wash Ohio out of your beard.
September 22nd 2012 was the date of the Bellefontaine Body Bearders' competition entitled Battle of the Beards: A 'Stache for Cash Benefit. It was a heck of a time, and we all had a blast. GAFBO even took home five separate awards that night.
But even more important was the time we got to spend with some of the best people in the beard community.
For this episode of GAFBO radio, we brought together plenty of our friends for a late-night conversation in the first installment of what we call GAFBO After Dark.
As always, listeners with delicate sensibilities may wish to steer clear. Please to enjoy.
Download the podcast here
.
Or listen to it here:
This man is evil.
In preparation for this weekends upcoming 
BeardCon
, we are posting the second part of a discussion with its primary organizer and GAFBO's arch-nemesis.
Picking up where we left off last time, GAFBO Radio visits with GAFBO co-founder Conor Moore and his lovely wife Shannon, as well as Thomas Smith of Beard Team Ohio and the Gem City Gentlemen of the Gilded Beard.
Bear in mind that this conversation was recorded March 24, 2012.

Also worth mentioning, the challenge was issued to work cards from the game "Cards Against Humanity," into the conversation. This leads to some awkward moments, some somewhat offensive statements, and some general strangeness. We apologize profusely.
Or listen to it here:
Just a note, we all challenged each other into reading cards from the game "Cards Against Humanity," trying to nonchalantly toss them into the conversation.  Sometimes this worked, but most of the time it just led to all of us reading our cards and making a horrible scene.  We edited it as best we can.  Part 1 is mostly before it all devolved into madness, and you can listen to it now, right here on this page. 
Download the podcast right here.
Listen to it here:
A few weeks ago, GAFBO participated in and event here in Lansing called the
Ability Tour
.
As you can tell from the above photo, we CLEARLY won the event, and those trophies weren't there for anyone to get their picture with at all.
It was a heck of a time, and we got to ride some crazy bikes, and all for a good cause! We sat down with some folks from
Peckham
to talk about the event, its history, and how and why they organize it every year.
You can
download the podcast
, or listen below.
Way back in February (that's 4 1/2 months, or a couple inches of beard growth) GAFBO sat down with the President of the Austin Facial Hair Club to ask him about life, love, and the Pursuit of Happyness.  That's not a typo, we were asking him about the Will Smith movie from 2006.
What happened instead was a podcast, recorded outdoors at
Rio Rita
.  Instead of writing more, we'll just put it here for your listening pleasure.  As always, you can
download it yourself here
, or listen to it in this window below.
During this Memorial Day weekend, the movie Moonrise Kingdom was released.  GAFBO, unfortunately did not have access to see this movie, as we don't live in one of the 5 cities designated cool enough to have movies premiere a month before they premiere everywhere else.  However, we enjoy not paying $20 a ticket for a movie, so suck it other cities.  But I digress.

Wes Anderson is, in the opinion of the vast majority of GAFBO, one of the best directors of the past 16 years (since his first movie, Bottle Rocket, was released and shut up about it being a short film that was originally released in 1994), and one of the greatest auteurs of our lifetime.  To honor him, we've compiled a list of the the 15 greatest works of facial hair in his movies (main characters only, and not short films).  Please to enjoy.


#15 - Walter Boggis (Fantastic Mr. Fox)
Walter Boggis, while sporting a killer moustache, falls to the bottom of the list simply for the fact that he is an animated character.  This chicken farmer has a great lip sweater, which he must use to catch food particles for snacks during the day, as he is known to eat three whole chickens for breakfast, lunch, and dinner.  Hence why he weighs about as much as a baby rhinoceros, but unfortunately he is nowhere as cute as a baby rhinoceros (Examples:
#1 "Nom nom nom nom nom"
,
#2 "Yay! Things!"
,
and
#3 "Hey ladies. How you doin?"
)
#14 - Ned Plimpton (Life Aquatic with Steve Zissou)
If you look, you'll see that there is indeed a moustache.  It's not much, but it's there.  He gets ranked above Boggis by default, as he is a real person.  Well, he's an actor playing a person, and is not animated.  STOP YELLING AT ME ABOUT SEMANTICS, MOM!
#13 - Cousin Ben (Moonrise Kingdom)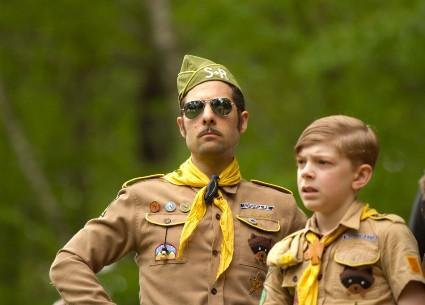 Jason Schwartzman is clearly capable of growing better facial hair than this (stay tuned to this list for proof).  We can only assume that this moustache fits in perfectly with his character in Wes Anderson's newest film.
#12 - Herman Blume (Rushmore)
Herman Blume is a sad, lonely, disillusioned man, who is fighting with a teenage boy for the love of a teacher.  The moustache reflects that perfectly. 
#11 - Narrator (Moonrise Kingdom)
Bob Balaban is one of "those guys."  Those guys you see in a bunch of movies, and never really remember their name.  However, you should.  As a proud wearer of a beard most of the time (he shaves for movie roles), he is truly one of us.  Also, Bob Balaban gave us
this scene from A Mighty Wind
. 
#10 - Henry Sherman (Royal Tenenbaums)
Why Danny Glover isn't in more Wes Anderson films, we'll never know.  Perhaps he's getting too old for this shit (get it? huh? get it? wink...wink...)  As Henry Sherman, the love interest of Angelica Houston's Etheline, she has clearly fallen for the man due to his kind demeanor, steadfast nature, and excellent goatee/moustache combo.
#9 - Raleigh St. Clair (Royal Tenenbaums)
Raleigh St. Clair, the brilliant neurologist, constantly accompanied by the astoundingly stupid Dudley, clearly draws his wisdom from his beard.  Just like the truly amazing, and real life inspiration for St. Clair,
Oliver Sacks
.  Unlike Oliver Sacks, Raleigh St. Clair used his beard to win (at least somewhat) the love of the beautiful Margot Tenenbaum (Gwyneth Paltrow).
#8 - Vikram Ray (Life Aquatic with Steve Zissou) and  #7 - The Chief Steward (The Darjeeling Limited)
We thought it only fair that Waris Aluwhalia as both Vikram Ray and The Chief Steward be ranked next to one another.  Waris is not much of an actor, and actually is a jewelry designer.  However, he is good friends with Wes Anderson, and fits perfectly into many small roles in Anderson's films, as well as commercials.  The Sikh designer/actor clearly draws his strength, skill, and awesomeness from his beard.  
#6 - Jack (The Darjeeling Limited)
Jason Schwartzman went back in time and redeemed himself for his upcoming 'stache in
Moonrise Kingdom
by appearing as Jack in
The Darjeeling Limited
, an underrated gem from Wes Anderson. Say what you will about it's pacing, or story, or whatever.  Just know that all your arguments are invalidated by the fight scene between the brothers and Jack's epic line (for whatever reason, the embedding code won't work with the time stamp, so fast forward to the 5:00 minute mark.  The best line in movie history is at 5:31).
#5 - Royal Tenenbaum (The Royal Tenenbaums)
Gene Hackman, in one of his final roles before retiring from acting, perfectly encapsulates what it means to sport a glorious moustache, by which we mean that we believe people with glorious moustaches are terrible fathers who only redeem themselves late in life (not really Dad).  It seems absurd that Gene Hackman, who regularly sports a moustache in his day to day life, initially turned down the role of Royal Tenenbaum, and only took the job after Wes Anderson's other choice of Gene Wilder turned it down due to his retirement from acting.  Gene Hackman grabs the role by it's balls, puts a moustache on it, and kills it as Royal.
#4 - Vladamir Wolodarsky (Life Aquatic with Steve Zissou)
This is the most perfectly groomed facial hair on the list.  The slight curls are immaculate, and Noah Taylor looks glorious.  That is all.
#3 - Steve Zissou (The Life Aquatic with Steve Zissou)
Seriously GAFBO? Steve Zissou as #3?  It's not even the best facial hair that Bill Murray has rocked in a Wes Anderson movie!
  You may be right, anonymous reader, but here is what we think.  No other character in a Wes Anderson movie is as closely associated with their facial hair, as Steve Zissou is with his beard.  That, and while Bill Murray rocked a better beard in
The Royal Tenenbaums
, the character of Steve Zissou is way better than the character of Raleigh St. Clair.
Side note: Only 4 of Bill Murrays's movies feature him with Facial hair. Three are Wes Anderson movies, with the only outlier being Get Low (where he plays a character named Frank Quinn).  It was directed by Aaron Schneider, who has directed a short film in 2003 called Two Soldiers and one episode of the short lived TV show Popular.  Get Low was written by Chris Provenzano (who has written a few episodes each of Archer, Justified, and Mad Men), C. Gaby Mitchell (who wrote the story for Blood Diamond but not the screenplay), and Scott Seeke (only credit is Get Low).  Robert Duvall is in Get Low, and has an amazing beard.  Why do you need to know all this?  You don't.  But I find it odd that Bill Murray is clearly capable of growing some fantastic facial hair, and almost nobody has him do it.  Other than Wes Anderson, it's only been for a Get Low, wherein Robert Duvall is the man who gets to rock a sweet beard, and Bill Murray is stuck with a wispy moustache. 
#2 - Pagoda (The Royal Tenenbaums)
If you are sitting there (or walking slowly at your fancy treadmill desk) and nodding your head, then you are a Wes Anderson fan.  If you are saying "WTF, GAFBO?" then you just don't get it.  Kumar Pallana warmed our hearts as Mr. LittleJeans in
Rushmore
, but stole them as Pagoda in
The Royal Tenenbaums
.  His character is the eyes and ears of the Tenenbaum family, and the only one with the cajones to do what is right the very first time, everytime.  Need an example?  He stabs Gene Hackman's character, Royal, for being a dick.  However, he then carries him to the hospital.  Do you get it now?  Pagoda is the man.  And that man has a moustache.
#1 - Richie Tenenbaum (The Royal Tenenbaums)
When anybody mentions
The Royal Tenenbaums
, this is the first image to pop into GAFBO's collective hive-mind.  (Oops, you weren't suppose to now about that).  The beard is synonymous with the character, and the character a staple of the Halloween season.  Sure, he shaves it off during the movie, and he could have lost points for that, but he didn't, because it's our list, and we didn't want that to happen.  So chill, okay.  Luke Wilson as Richie Tenenbaum has the best facial hair of any character featured in a Wes Anderson movie.  So deal with it.
  By: Kevin Rathbun, GAFBO
To assert any fact that connects directly or indirectly with the growing of a beard would mean that in some way one would have to be considered an expert in all things beard, have a degree bestowed on them by an accredited institute of higher hirsute learning, to belong to an uninterrupted line from master to disciple in a fraternal order of follicles or otherwise have a noteworthy surname like Beard or Whisker.  Of course, the title of Master  Beardsmith is not bestowed by longevity, competition, style of growth, or any other discernible set of rules established by self-elected groups of arbiters.  It is an honor that is unspoken amongst those of fake-beards, new beards, old beards, and those that once had beards.  It requires nothing more than the respect of your fellow followers of facial fecundity.  "Ahh..that is a true beardsmith."  A recognition from peers of the realm is all that is really needed--no trophy, certificate, or otherwise tangible physical representation.  A simple beard nod exchanged  between two passing ships of an almost imperceptible nature to those on the outside is often the ultimate sign of respect of the knowledge contained in the great library of beards.  This is the self-contained understanding of when you crossed the beard threshold, going from a lack of grooming to the placement of hair on your face for purely aesthetic reasons.  This can come from a moment of beardspiration.  Anyone or anything that has inspired the banning of the razor from some, much or all of the epidermis covering the face is often a wonderment.  They oft remain highly personal, bizarre, speculative or even secretive casting furtive glance about as if being spied upon.  Beardfarming, as a generic term for growing or sporting all forms of facial hair for a specific reason, is not all-encompassing and some people do it for no particular reason at all.  For all who traverse the path beardstorming as to how to grow more magnificently, others wake up and give it no thought. 

The beardist, the malevolent malefactor and  hater of hairiness, cares not for your facial locks, your coiffed moustache, your belly-button tickling chest hider.  They express open horror and ooze derision at your choice to join the hair from your head to to your face.  In truth, many have faced beardscrimination which is often a clear case of beard envy.  Deserving of a solid beard-slap to re-order their priorities and cause them to spontaneously sprout follicular fortitude, we must refrain from judging back too harshly.  Common beardsense, of which only we can employ, should rule the day when confronted by a vitriolic attack by virtue of our lack or razorship.  We must be more beardly than our detractors, when No Shave November approaches, when we participate in a beard-off, when growing for charity, when asking for beard leave to attend a competition, or when simply making the choice to grow unfettered. Straight beardtitude, akin to fortitude, is needed to grow and participate without any need to explain your decision.
   
Once the beard is your passion, whether it began in beardmance that is the adoration for anothers or as beard shame because of stopping shaving because of a break-up, be careful. A mythical, magical thing has entered your life.  It sometimes can cause poor judgement as when the first hairs begin to cover the exposed skin and beard goggles begin to be worn openly.

What we think is superlative, is often quite the opposite.  To each their own but not all beards are created equal,  so be forewarned.  With a beard comes certain responsibilities, powers, and unforeseen calamities.  A common occurrence is the dreaded beard accident.  These can involve the following:  fire, power tools, zippers, kitchen appliances, engines, carpentry, woodworking, glue, doors, an kind of scissor or trimmer, small children, jewelry, significant others, did I mention fire?, etc.  Do not be forced to commit beard sepuku while attempting to trim or otherwise groom one's facial hair, and commit an error in judgment that is so embarrassing that one must go clean shaven to hide the shame of the mistake.  Once it is gone, bearders' remorse sets in. This is a deeply introspective time in which one must decide whether it was worth shaving off for your cousin's wedding or because your significant other doesn't like it. Some things are in your favor. You will eventually be able to give beard cheers, a high-five only bearders can make.  You can swear Beard Oaths, an unbreakable bond of absolute fidelity. It also gives the right to enjoy reading this in the spirit of friendship, fellowship, sarcasm and satire.  Let your hair flag fly.
This is proof positive that kids love beards, and that working with 2nd graders is awesome.  A group of awesome kids created and drew this story with me at work.