Latest News!
Subscribe to posts
Freeplay is changing and the FFB are going back on the road. Cue extravagant band riders. Blue M&M's amps turned up to 11 you know the drill. More info on the
band
page of this website.
The location of monthly Freeplay Chill nights is currently in transition. Thanks to the Seaview Pub for being our recent hosts.

Please watch this space for exciting new events coming in 2014. As always thanks to Freeplayers for their continuing support of this unique gathering.
New to Freeplay Adam Sher long time freeplayer and the person who keeps the website going launches his monthly music picks which you can listen to with Spotify.

If you want to have your Spotify playlist featured email freeplaypoole.gmail.com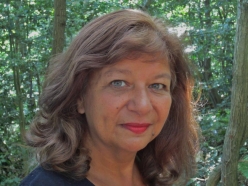 Click
here
or use the link on the left side panel.
Please have a look at the Freeplay
Walkshops
organised by our very own Marylyn.
Our latest ezine and all past
issues are available
here
. So
read the latest issue and catch
up on past Freeplay Delights.
We are on the move again folks. As from Sunday December 16th Freeplay will be happening at The Seaview Pub. This will be our new regular venue and as before will take place on the 3rd Sunday of each month. Plus special events to be announced.
Address:
 638 Ashley Road, Poole, Dorset, BH14 0AW 
The first event will be our annual Christmas celebration so bring your good selves a friend or 2 and help us to celebrate our fifth Freeplay Christmas!
A special thanks to Nick at the Spotted Cow and of course the wonderful Taff for their wonderful support
over the last few months and to Natasha our new landlady at the Seaview for her very warm welcome.
For the first event at the Seaview we will be in a cordoned off area of the pub.
Bring your music, tinsel and magic. Its going to be a great night!