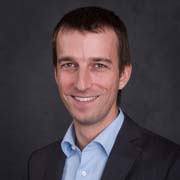 Welcome to the academic website of Falk Bräuning!
I am Senior Economist in the Research Department of the Federal Reserve Bank of Boston. 
Here is my full
CV
.

Working Papers:

Refereed Publications:
Falk Bräuning and Victoria Ivashina (2019), U.S. Monetary Policy and Emerging Markets Credit Cycles, Journal of Monetary Economics (forthcoming).

Francisco Blasques, Falk Bräuning, and Iman van Lelyveld (2018), A Dynamic Network Model of the Unsecured Interbank Lending Market, Journal of Economic Dynamics and Control 90 (May 2018), 310

–342.

Falk Bräuning and Falko Fecht (2017), Relationship Lending in the Interbank Market and the Price of Liquidity, Review of Finance 21(1), 33–75.


Falk Bräuning and Siem Jan Koopman (2014),

 

Forecasting Macroeconomic Variables using Collapsed Dynamic Factor Analysis

,

 

International Journal of Forecasting

30(3), 572

–584.
Other Publications:

Contact Details:
Federal Reserve Bank of Boston
Research Department T-9
600 Atlantic Avenue, Boston, MA 02210
Office: +1 (617) 337-3081
Mobile: +1 (857) 319-2982
Email: Falk.Braeuning@bos.frb.org
Profile at Boston Fed Website

Disclaimer: The views expressed on this site do not necessarily reflect those of the Federal Reserve Bank of Boston or the Federal Reserve System.