This is a new style commode, which is self contained, 

largely waterless, and intended 

for indoor use.  It could be used during power outages, or other emergencies, or used in cabins, or simply in homes in parts of our world.  This stool system has a special waste container that utilizes bags and a special shroud to conveniently and sanitarily deal with solid waste.  

It has capacity for a family of five, for about a week, without any disposal or refill.  
Regarding liquid waste, actual use has shown that liquid waste creates very little odor if it can fully drain away and through a gas trap, rather than sitting in stagnate water, (as in a unflushed commode).
Although liquid waste quickly causes much odor in an unflushed commode, actual use has shown that it takes very little water with some sanitizer to prevent odor in a system as this.
     Regarding odor from solid waste, this stool system has a double barrier system to eliminate such.

 

Firstly the opening to the solid waste container is blocked by a scented disposable disk that sits in the opening to the container, and secondly another gate fully seals the solid waste area which gate remains closed even when the stool is used for liquid waste.

  
 Note this system could be used without the santi-fresh disks, although it would not be quite as sanitary. Please read the details given in the diagrams.  
Note LINK ONE  includes further and vital information relevant to most all systems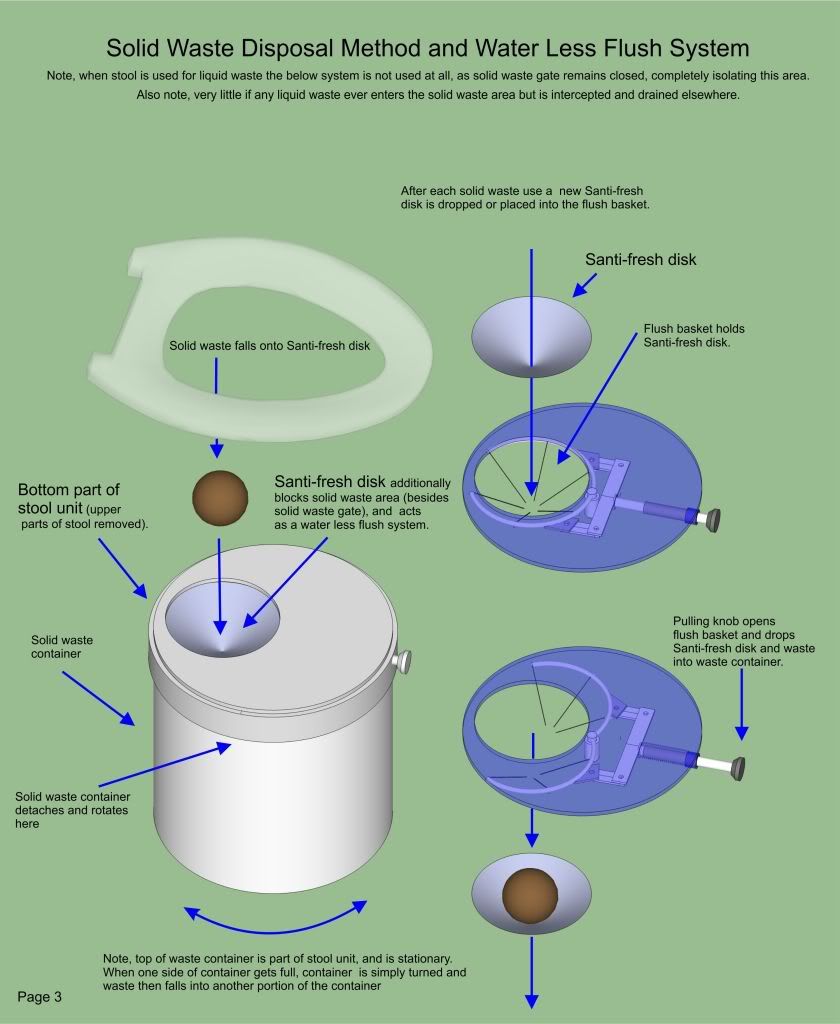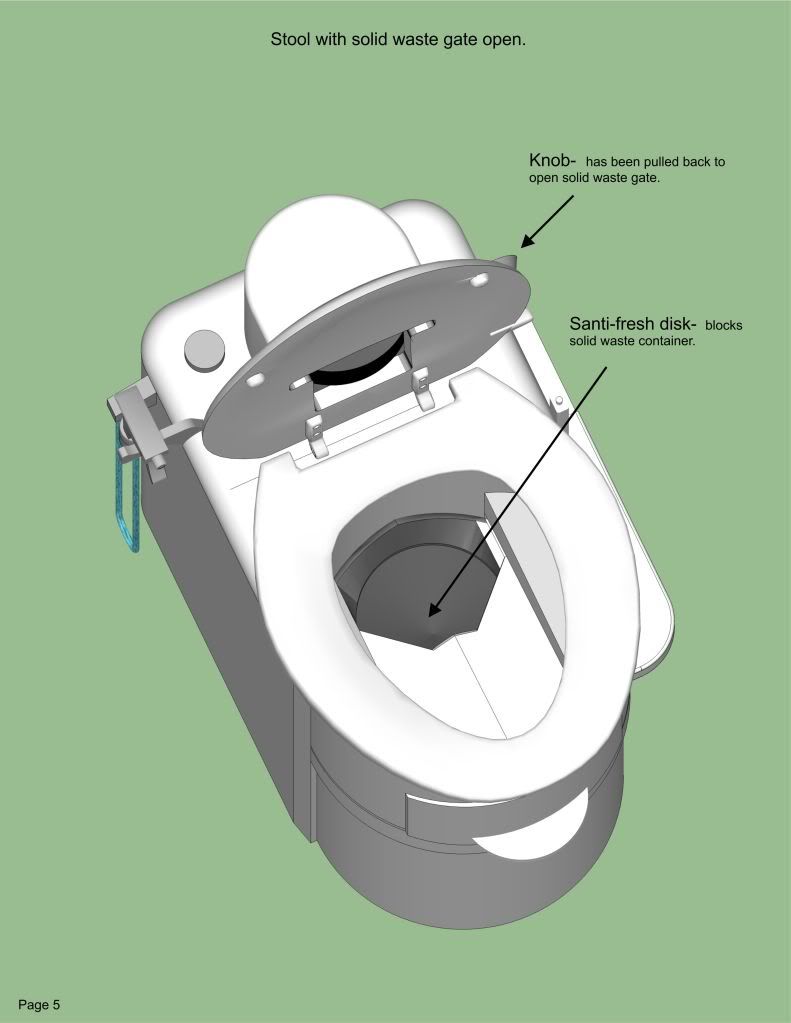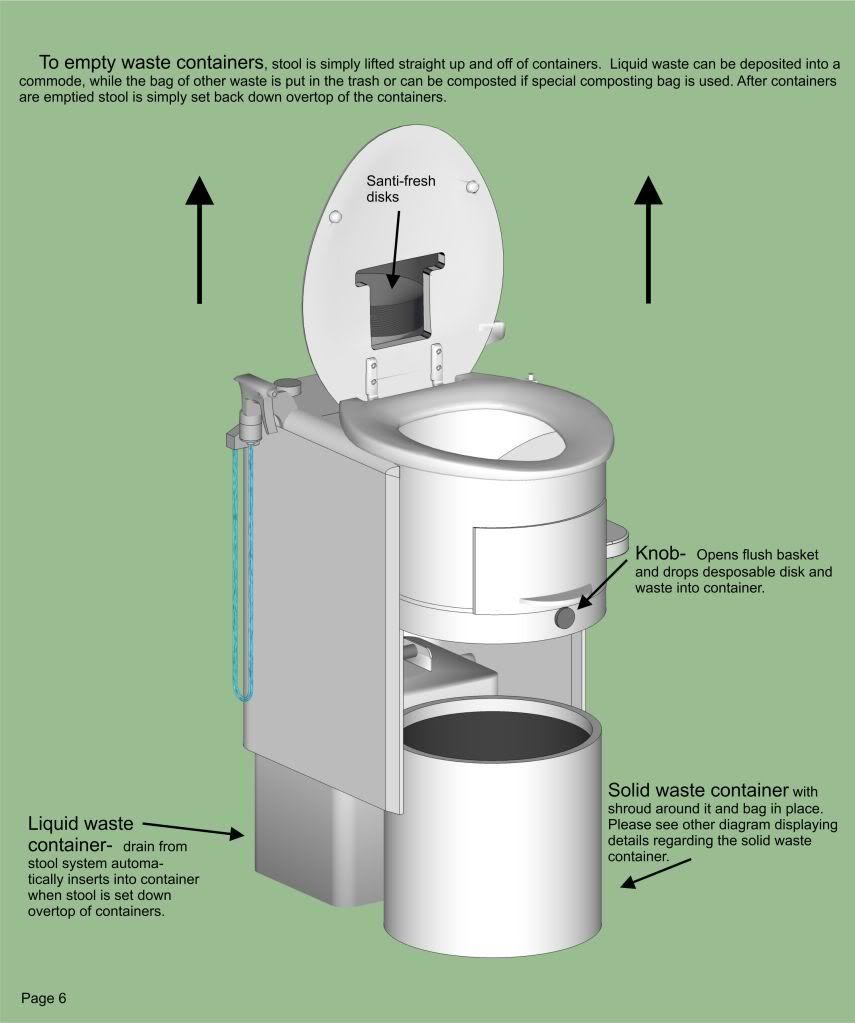 Please scroll down for enlarged photos, with readable text.