This is a self contained indoor system that uses both soil and isolation for sanitation.    This system is good for composting and works much like the other systems.  Please see written details included in the 
larger photos below.  
Note LINK ONE  includes further and vital information relevant to most all systems.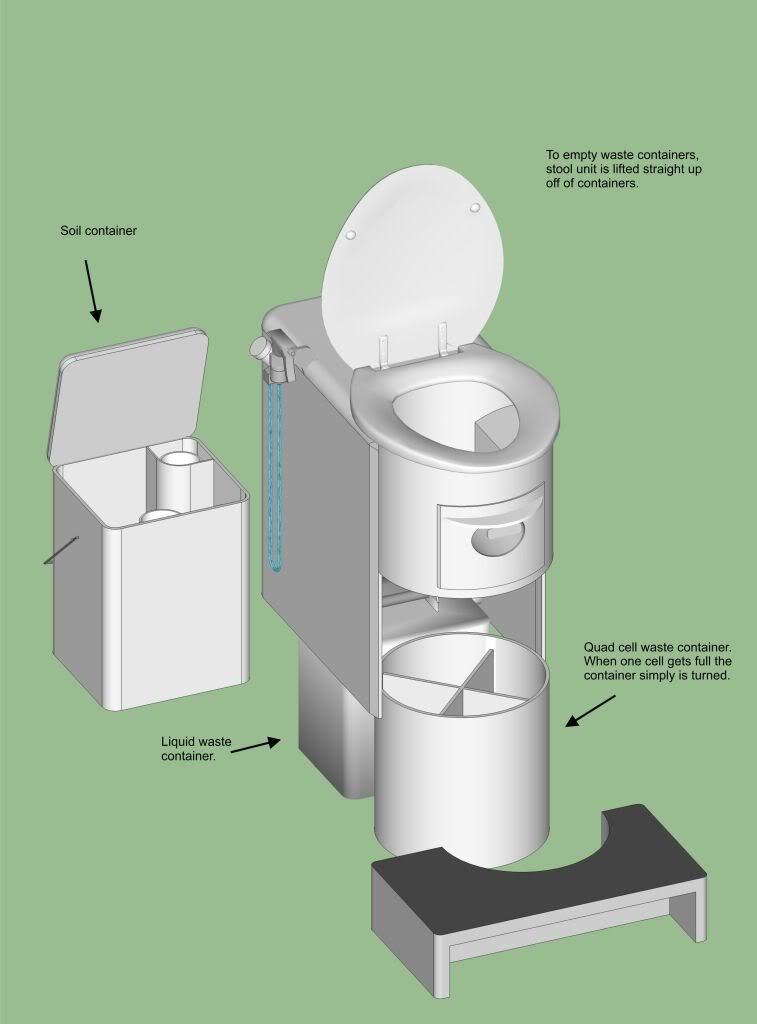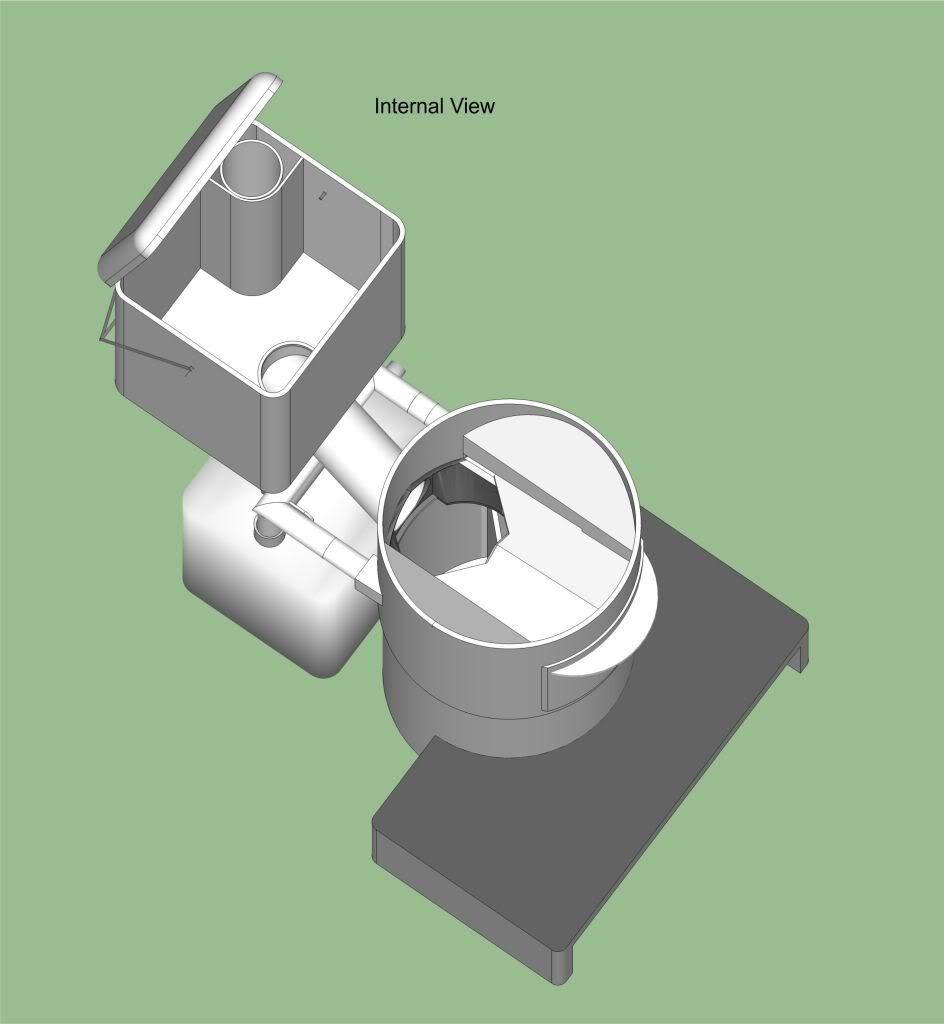 Scroll down for enlarged photos