Cet appareil franco-allemand est dérivé de l'Eurocopter AS365 N3 Dauphin 2 de Aérospatiale. D'ailleurs lors du salon du Bourget de 1997, il fut présenté comme le AS (pour AéroSpatiale) 365N4. 
Nous sommes ici à la base de Melsbroek, lors des journées Portes ouvertes du week-end des 21 et 22 septembre 2013
Son rotor à cinq pales et sa cabine redessinée et élargie sont les principaux éléments qui le distinguent de son prédécesseur. Son premier vol a eu lieu le 17 juin 1997 et les livraisons ont débuté en mars 1999.
Le nouveau rotor (en matériaux composites) à cinq pales de type Spheriflex et le fenestron (rotor arrière intégré dans la structure de la queue) contribuent à faire diminuer le niveau de vibrations, ce qui est toujours bon à prendre quand il s'agit de voilures tournantes !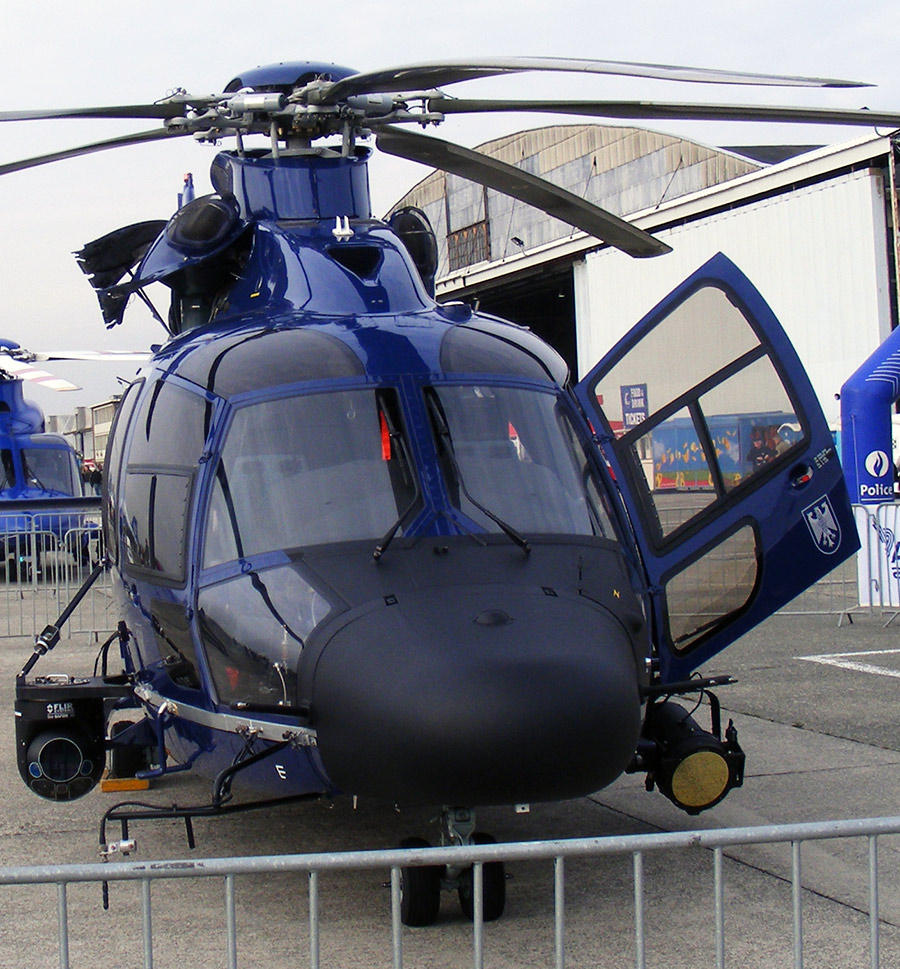 Les deux moteurs qui propulsent le EC-155B sont des Turbomeca Arriel 2C1 «turboshaft» équipés d'un FADEC (Full Authority Digital Engine Control). En outre, cet hélicoptère peut être équipé d'un système anti-givrage qui le rend à même de voler sous des latitudes polaires, par exemple.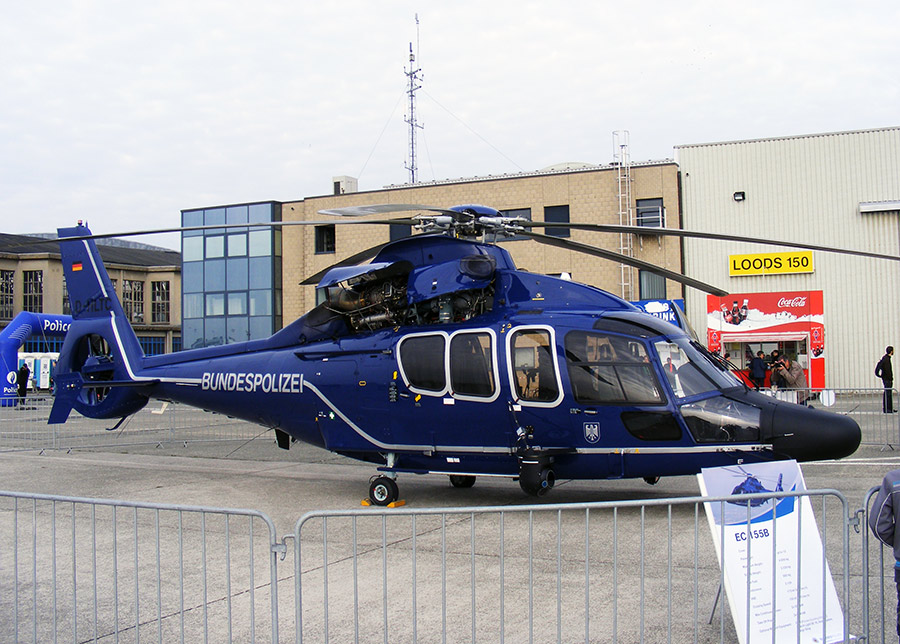 Le cockpit «visibilité totale» intègre ce qui se fait de mieux en matière d'avionique : le VEMD (Vehicle and Engine Management Display) qui est grosso modo un système de contrôle via un écran digital représentant en permanence au pilote les principaux paramètres de vol de l'hélicoptère et de ceux des deux moteurs); un système de pilote automatique selon les quatre axes (vertical / horizontal / longitudinal / latéral) couplé avec le FADEC (dont il est question plus haut) ; un HUMS (Health and Usage Monitoring System) qui contrôle en permanence l'état technique de la machine et dénonce les avaries en gestation.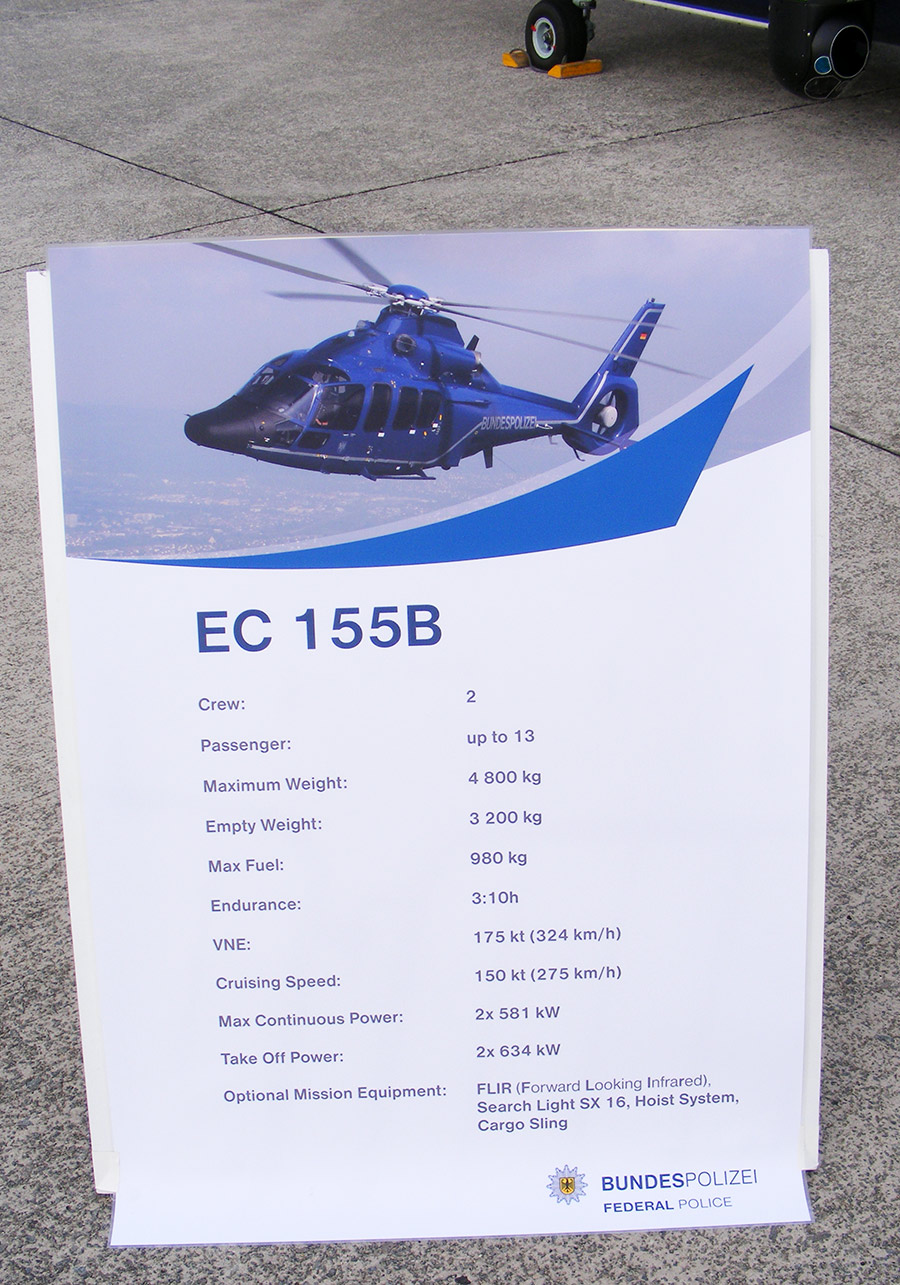 C'est un peu le système « mieux vaut prévenir que guérir » appliqué aux voilures tournantes. Bref, ce système suggère au pilote le remplacement d'une pièce ou d'un système dès que celle-ci ou celui-ci présente des signes de faiblesse.
Eurocopter a prévu plusieurs configurations différentes pour le EC 155 : une version passagers (pouvant transporter 12 ou 13 passagers et un ou deux membres d'équipage); une version VIP (avec une cabine grand luxe aménagée pour 8 passagers au grand maximum) ; une version ambulance (deux civières plus quatre places pour du personnel médical) ; et depuis 2005 une version off-shore équipée pour des missions de Police et de surveillance maritime et aérienne ainsi que de secours en mer.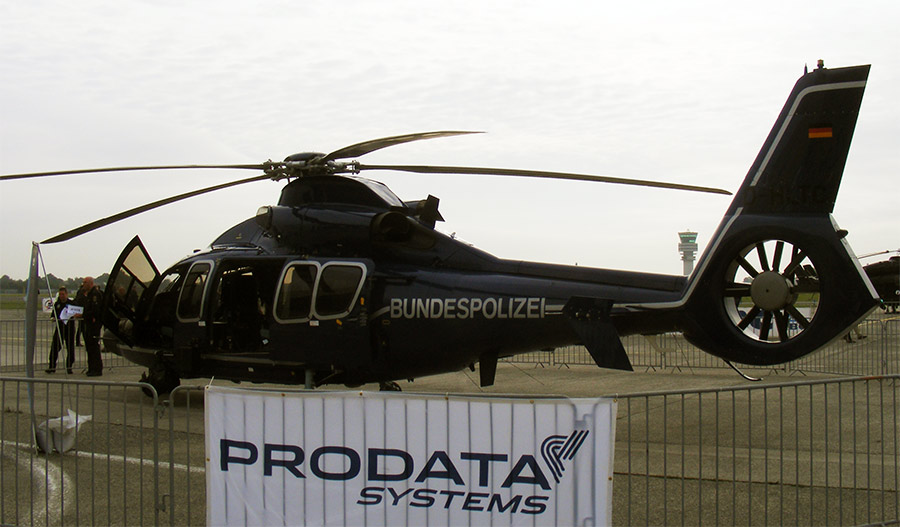 Cet appareil s'est bien vendu dans le monde : Chine (deux exemplaires offshore B1) ; Danemark (six exemplaires offshore pour Dan-Copter) ; Allemagne (15 exemplaires pour la Bundespolizei (police fédérale) ; la police de Baden-Würtemberg (deux exemplaires) ; la police de Westphalie Nord-Rhénanie : deux exemplaires) ; Japon (un exemplaire pour Toho Air Service en association avec Fuji Television) ; etc.
Au rayon des caractéristiques et performances, sa longueur est de 14,30 m ; le diamètre de son rotor de 12,60 m ; sa hauteur de 4,35 m ; son poids à vide de 3200 kg ; sa masse maximale au décollage de 4920 kg. Sa vitesse est de 280 km/h en croisière et ne peut en aucun cas excéder 324 km/h. Son rayon d'action est de 857 km ; son plafond de 4572 m et sa vitesse ascensionnelle de 8,9 m / secondes.
xxx
EC-155 B1 photographié par Jan Wybouw à Melsbroek (Belgium) le 14 septembre 2008.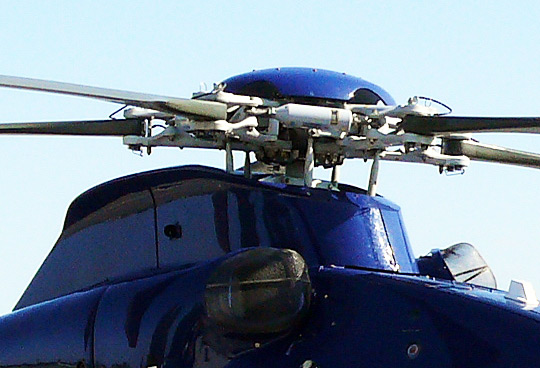 Tant à avoir de belles photos, merci Jan, autant zoomer sur certaines parties de celles-ci et les présenter en échelle 1/1 comme ici pour le rotor principal
Vous ne le saviez pas? Eh bien oui, ceci est un fenestron. Et l'immatriculation  D-HLTL (sous le drapeau), est celle de l'appareil dont le c/n (numéro de construction) est 6599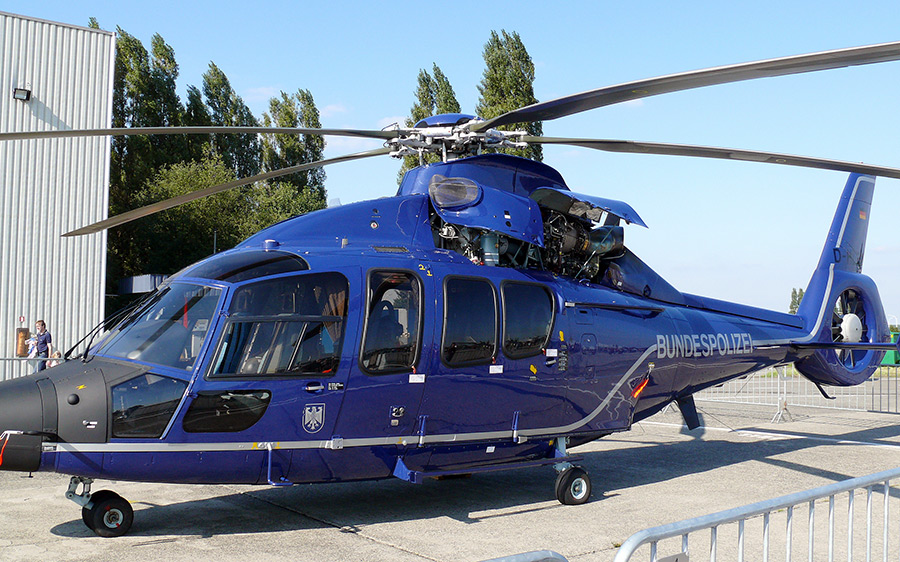 EC-155 B1 photographié par Jan Wybouw à Melsbroek (Belgium) le 14 septembre 2008.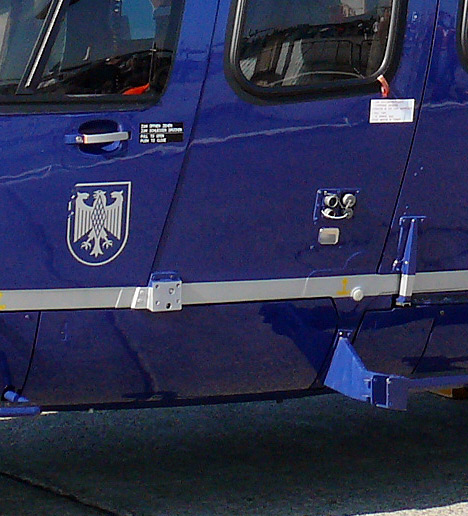 Zoom sur l'écusson de la Police fédérale allemande (Bundespolizei)
Zoom sur l'un des deux moteurs et encore le rotor principal
xxx