Question apparence, le Bell 47B se distingue de son frère (le Bell 47A) par son habitacle fermé ; sa charpente caudale carrossée et son train d'atterrissage quadricycle. Ce biplace (côte à côte) était propulsé par un moteur à piston Franklin 6V4-178-B3 développant 178 cv.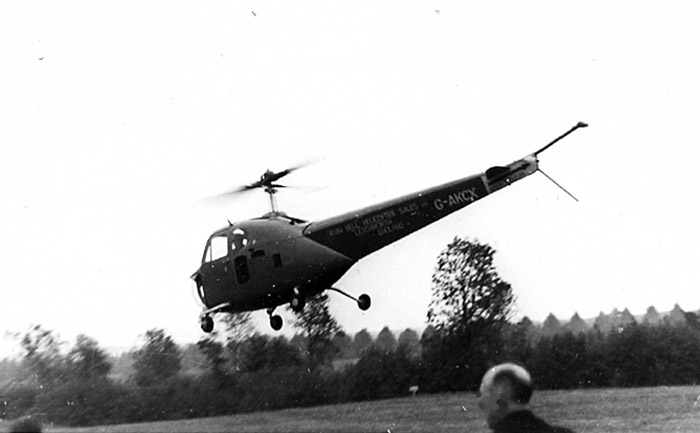 Aujourd'hui il n'en reste que très peu en état de vol. Et le G-AKCX (c/n : 49), voir photo, n'a pas eu cette chance puisqu'il fut détruit dans un crash à Heathfield (à proximité de Prestwick) le 7 février 1949.
Néanmoins cette fin malheureuse ne fait pas de lui un perdant pour autant. Le G-AKCX fut en effet le premier hélicoptère Bell à être immatriculé en Angleterre en 1946. Il y fut employé comme « démonstrateur » par la société Irvin-Bell Helicopters Sales Ltd (*) du 12 août 1947 au 7 février 1949.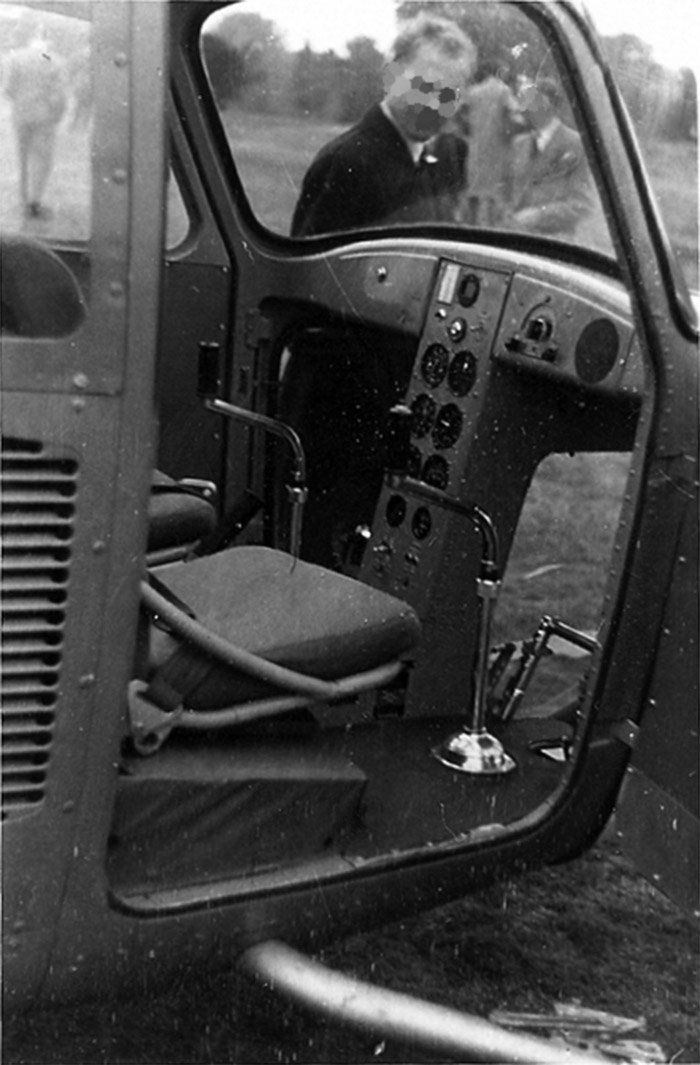 Autre distinction à porter à l'actif de cet appareil, il est le tout premier hélicoptère à avoir décollé en Suisse. Cela se passa à l'Allmend de Zurich-Wallishofen avec aux commandes le pilote anglais Alan Bruce Hamilton 'Jimmy' Youell. Et ce dans le cadre d'une location par la société « Farner Werke of Grenchen ».
Enfin le G-AKCX eut aussi un côté un peu « cabot » puisqu'il se posa, fin 1947, sur le toit d'un grand magasin parisien (toujours dans le but de faire connaître et vendre l'appareil). 
Et il fit aussi une apparition brève mais remarquée dans la comédie musicale Passport to Pimlico réalisé par Stanley Holloway en 1949.
(*) Cette société appartenait conjointement à Bell Aircraft Corporation (basé à Buffalo, New York) ; Irvin Air Chute Company of Letchworth (qui produisit la majorité des parachutes pour la RAF durant la seconde guerre mondiale) et Scottish Aviation (avionneur basé à Prestwick).
xxx