Au départ, la Société Erco (*) fondée en 1930 et basée à Washington D.C. construit surtout des machines-outils et des hélices. Toutefois en 1937, Fred Weick, un des ingénieurs de cette société commence de développer, avec l'accord de ses chefs, un biplace monoplan métallique tricycle et monomoteur… qui verra le jour sous la forme du prototype « Model 310 » effectuant son premier vol le premier octobre 1937.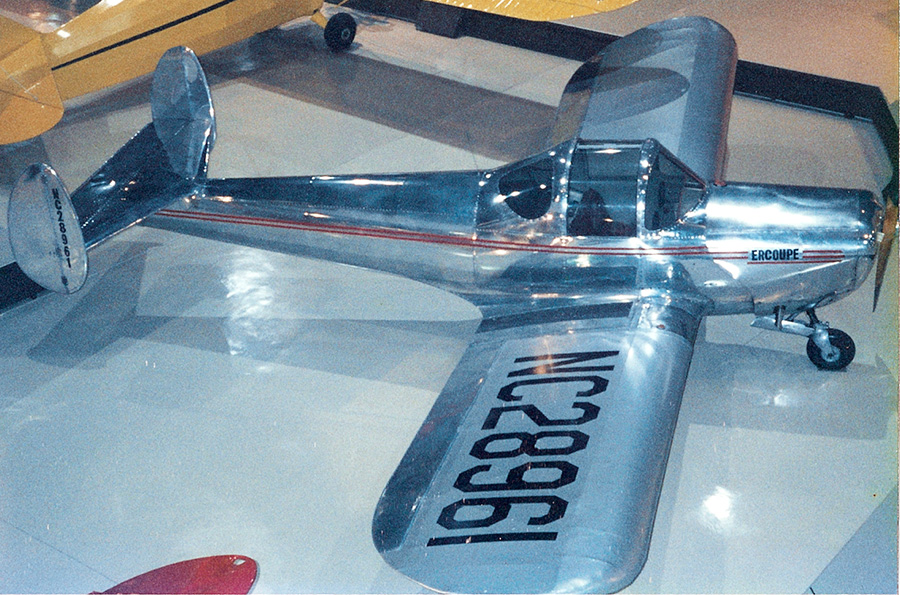 Erco Ercoupe 415C
Au cours des essais, le moteur Continental A-40 (37cv) pressenti pour cet avion est remplacé par un Erco IL-15 (55 cv) et un empennage bidérive est préféré à celui monodérive d'origine. L'avion ainsi transformé, doté d'un autre moteur, un Continental A-65-8 (65cv) est renommé Erco 415C et certifié bon pour le vol le 25 mars 1940. La production du Erco 415C sera assurée par l'usine de Riverdale (dans le Maryland) jusqu'en 1941, quand elle s'interrompit, du fait de l'entrée en guerre des USA, l'aluminium étant désormais réservé aux avions militaires (**).
112 exemplaires auront quand même été construits dans ce temps, plus deux en bois, à titre expérimental. Au cours du conflit Erco produira 5081 modèles d'avions divers pour le compte d'autres constructeurs, et en 1946, elle revient à ses propres avions, mais renonce en 1951 à produire encore le Erco 415C qui comme avion de tourisme n'intéresse plus alors grand monde et se concentre sur les commandes militaires consécutives à la Guerre de Corée.
Cet  Erco 415CD Ercoupe (C/N 4789 NC94678) , OO-RAK, a appartenu à la "Société belge  de Démonstrations Aéronautics sprl - Grimbergen" (à partir du 29 janvier 1948) ;  puis au "Club national d'aviation ASBL - Grimbergen" (à partir du 28 avril 1952) ; puis est passé entre les mains de propriétaires privés (à partir du 17 février 1961) jusqu'au 12 mai 1988, date à laquelle il est détruit après un décollage manqué à partir de Zwartberg .
Par la suite le modèle Ercoupe sera encore produit par Sanders Aviation puis Vest Aircraft (1954) ; Forney Aircraft Manufacturing Co (1955) qui deviendra Air Products Inc (qui cesse d'exister en 1962).
xxxx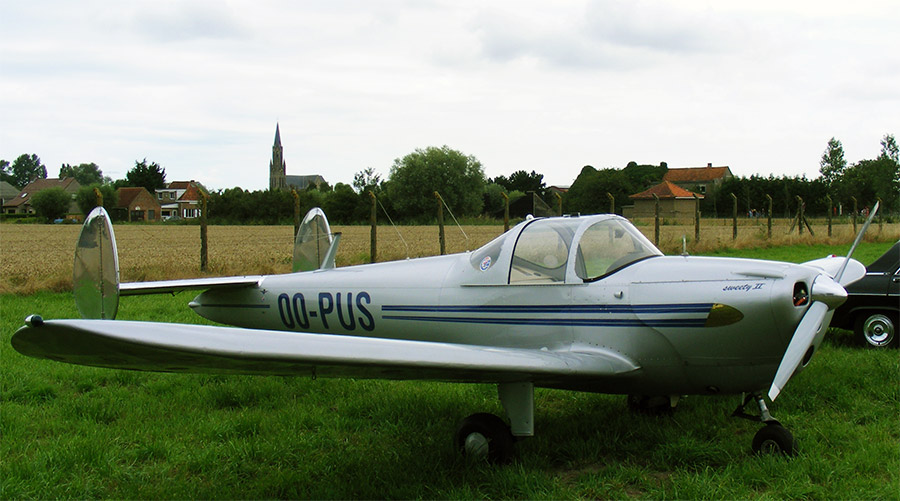 Ercoupe 415D (1947), OO-PUS, au "Fly In Koksijde" ce 3 août 2014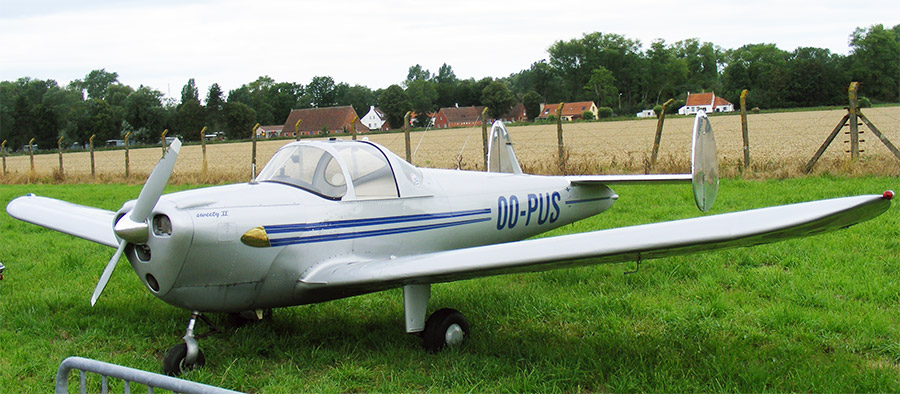 (*) The Engineering and Research Corp.
(**) L'US Army Air Corps envisagea un moment d'utiliser cet avion dans le rôle d'observation (YO-55) ou de remorquage de cible (XPQ-13), mais ces projets ne débouchèrent sur aucune commande.
xxxx