Sydney Anglican English as a Second Language Ministry Resource sample

Reading the Bible in ESL Classes

15-20 minute Bible lessons; Short readings with questions at different levels
(These are samples, only of Level 1, but extended (some 50 pages, many lessons)) 

To purchase these materials click here.
Joy Two Publications
Joy Two Publications has a great variety of Bible-based ESL curricula and resources. To see available lessons and to purchase curricula and resources click here.
 Love New Canadians curriculum
Website: http://www.lovenewcanadians.ca/services/curriculum/
Paid resource with samples available
Literacy and ESL bible-based resources from Literacy and Evangelism International (LEI) are available in Canada, in Canadian currency, by contacting:
A short preparatory training is available and recommended.
Click here to see the order form: LEI Order Form
Contact: Carey Jo Johnston
LEI-Canada
P.O. Box 468
Bobcaygeon ON K0M 1A0

Phone: 705-738-5208
http://careyjolei.blogspot.com/
Canadian Website:is http://leicanada.ca/
Navpress
English in Action Series: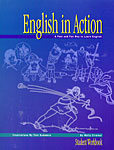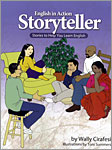 English in Action is a fully integrated English program based on Bible stories. The Student Workbook helps students easily understand the Gospel as they learn English. The Teacher's Manual trains laypeople to successfully guide students through the curriculum.
This Bible-based curriculum equips believers, even those with no teaching experience, to have a ministry through teaching English.
Website:                         http://navresources.ca/product_details.php?item_id=1933
                                         http://navresources.ca/product_details.php?item_id=2018
                                         http://navresources.ca/product_details.php?item_id=2225      
Storyteller's Bible Study (for Internationals) by Bill Perry c.1991

Add to Your Faith By Bill Perry c.1993

Crossing Over With Parables by Bill Perry c. 1997

You Mean to Tell Me They're Not Christian?? by Bill Perry c. 1998

all available from:

Multi-Language Media
P.O. Box 301, Ephrata, PAU.S.A. 17522
Ph:(717) 738-0582
MLMINFO@multilanguage.com
www.multilanguage.com
The animated video, GOD'S STORY, by Jeremiah Films.
It has already been translated into numerous languages, and has many more languages coming. For more information, contact:
OASIS TRADEPOST
43500 CACTUS VALLEY ROAD
HEMET, CA 92544
PH: 909-658-1619
FAX: 909-658-9189
EMAIL: info@oasistradepost.com
WEBSITE: www.oasistradepost.com
Also try these:
EMAIL: info@gods-story.org
WEBSITE: www.BibleVideo.org
Multi-Language Media is stocking this video at a discounted price. They have it available for $16.95, $3.00 less than the video's distributors.
Meeting God Personally c. 1992 ISMC

Following Christ Fully -Discipleship Notebook by Paul Maxwell c. 1995

International Student Ministries Canada
Box 1205, Three Hills, AB T0M 2A0
Ph: (403) 443-5676 Fax: (403) 443-5969
Email: ismc@telusplanet.net
Living With God Book 1 - Meeting God Discipleship Series

Living With God Book 2 - Walking with God, Growing Strong to Serve

c. 1996 ISI (International Students Incorporated)

Knowing God Personally (4-Laws type tract)

New Beginnings Discipleship Kit

(includes Jesus video, New Beginning Video and Booklets with study questions)

Let's Talk About It

(A guide to leading pre-evangelistic Discussion Parties with Int'l Students)

c. 1987

order from:

ISI
P.O. Box C
Colorado Springs, CO 80901USA
Ph: (719) 576-2700Fax: (719) 576-5363
Going Home

(A workbook for graduating Christian international students preparing to return home)

Contact Gisela Rohde for individual copies, or more copies available from:

The Navigators International Student Ministry
9 Capri Place
Palmerston North
New Zealand

e-mail: Terrence.Mcgrath.1@uni.massey.ac.nz

Home Again (preparing Int'l students to serve Christ in their home countries)

c. 1993 By Nate Mirza

The Navigators Int'l Student Ministry 
PO Box 6000 
Colorado Springs, CO 80934 
Ph: (719) 576-2700 Fax: (719) 576-5363

Christianity 101-401 (4 levels) plus Quiet Time Journal
By Bud Penner

Available for $5/book from:

Brant Bible Church 
2501 Eaglesfield Dr. 
Burlington, ON L7P 3Z7
Eyes to See, Ears to Hear English Language Curriculum Book

Eyes to See, Ears to Hear is a teacher-friendly, student-engaging, faith-based course for English language learners. Based on a film about Jesus (The Story of Jesus Through the Eyes of Children DVD), twelve lessons invite multi-level classes to interact on various topics while practicing language learning skills.

Jesus Film Orders: 

Also other Campus Crusade Literature

New Life Resources, a ministry of Power to Change 
20385 - 64th Ave.
Langley, BC V2Y 1N5
Phone: 

1.855.722.4483




Day of Discovery Video

10 Reasons to Believe God Became a Man (Pts. 1&2) (about Christmas)

Discovery House Publishers
PO Box 1622
Windsor, ON N9A 6Z7
Alpha is an evangelistic course designed to teach people in a very friendly, "chat after dinner," type setting about the Lord, salvation, etc. Charismatic emphasis...
A very similar, non-charismatic, course is Lifeworks, available through Ambassadors for Christ International, attn: John North JohnNorth1@Compuserve.com
Because of Love (ESL study of the gospel of John)

By Esme James

c. 1994

Advisers Graphics
Red Deer, AB

See Gisela Rohde for copies $10. ea.

New Life:Beginning the Christian Adventure by Doug Coatsc. 1991

New Life in Christ (Chinese/English)

Understanding Christian Beliefs (Chinese/English)

The Wordless Bridge and Words for the Wordless Bridge By Mary Taussig

Who is Jesus Christ? - A Bible Discussion/Study based on the Jesus Film

(discussion questions after watching the video in 5-10 minute chunks)

By Donald DeGraaf, Bob & Mary Taussig, and Gisela Rohde

Studies in Matthew - $6. ea.

Bible Discovery - God and Man (Bible Overview) $3. ea

By Nick & Ellen Gawryletz for ISMC

(Leader's and Student's versions available)

Overview of the Bible (16 lessons)

Lessons on New Life (20 lessons)

By Donald DeGraaf - on computer diskettes.

Contact Gisela Rohde about copies for all these.

e-mail: serious@telus.net
BIBLE-BASED ESL CURRICULA -- EFCM International Network has two Bible-based ESL curricula: Adventures in English and Exploring English.

During the past year the I-NET staff has rewritten the reading lessons for these two series to make them much more active, requiring more student participation and involvement. Also, there are now reading lessons for beginning and advanced readers. International Network also has developed an 8-lesson ESL Adventures in Business curriculum. If you want to get a sample lesson of the Adventures series or the Exploring series, contact Don <72066.2020@compuserve.com>.
Road to Freedom The story of Exodus

Jesus Meeting our Lord in the Gospel of Mark

By Faith Learning from Abraham, Jacob, and Joseph

(Student books and Leader's Guides available)

CRC Publications/Open Door Books
2850 Kalamazoo Ave. SE
Grand Rapids, MI 49560-0001


Ph: 1-800-333-8300


Website: www.opendoorbooks.org
Email orders: sales@faithaliveresources.org