Nissan (Datsun) 240Z - with our driver: Shannon"Chili" Hill
Posing with her IP2 Racer, a '71 Datsun (Nissan) 240Z shell with extreme 28L power. With its built 2.8L engine and 5 speed, it boasts over 200hp, a 10 point roll-cage, re-enforced sub frames and a full-race suspension, including Tokiko Sway bars, polyurethane bushings and Mukini Damper Shocks. "Chili" as shes known on and off the track, is the hottest driver Westwood Raceway has ever seen. After scoring her race license, Chili wasted no time honing her skills and was almost immediately successful, racing her way through the rankings.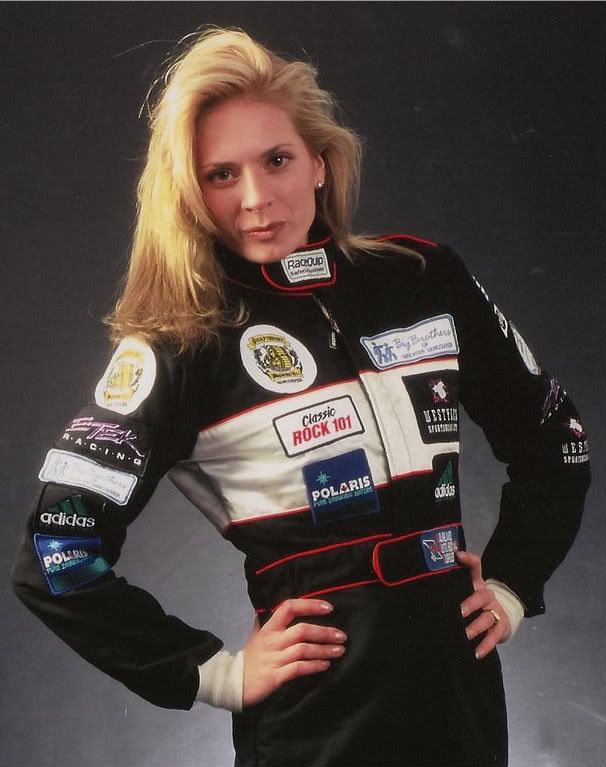 As her nickname implies, Chili is HOT property - on and off the track! She always works hard to help our sponsors get the most from  their  partnerships with E-tek Racing - doing promotions everywhere she could and racing to win, place AND show!
Whether speaking to kids at Big Brothers and Big Sisters events, to talking up the products we partner with, to the guys who line up 10 deep at the track to catch a glimpse of driver and car, our sponsors and fans couldn't get enough "Chili" !