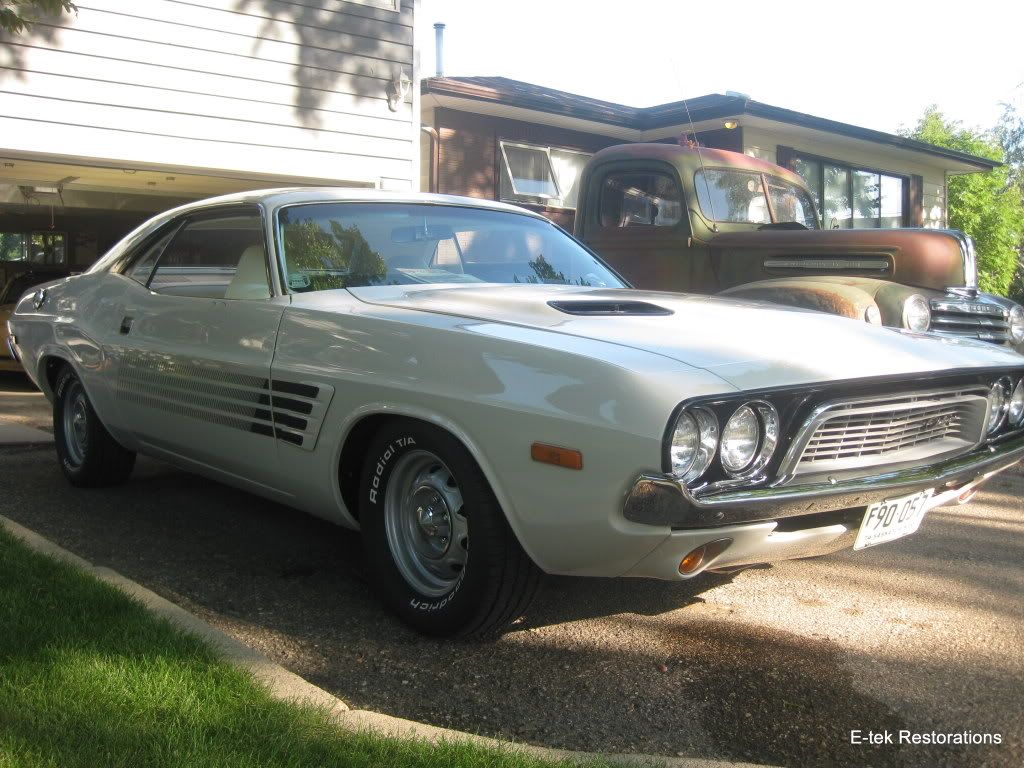 1974 Dodge Challenger   
    Apline White   
  318  Cubic Inch LA series 
   727 SlapStick Auto trans   
   3.91 gears 
* Numbers Matching *
Strobe Stripes
 BFG Radial T/A's: 14x70 
Sponsors and partners:
YearOne 
Legendary Interiors
Fairmont Electroplating 
BF Goodrich
 K&N X-streme Filters 
SUMMIT Racing
Check out the START-UP video, narrated by Colton: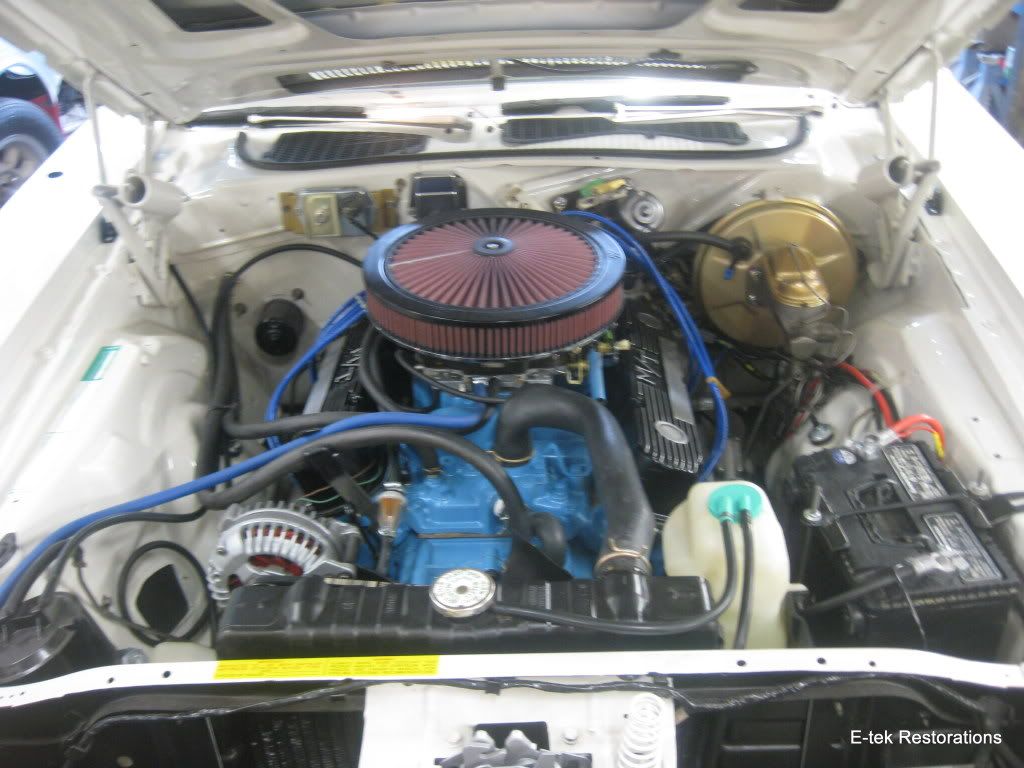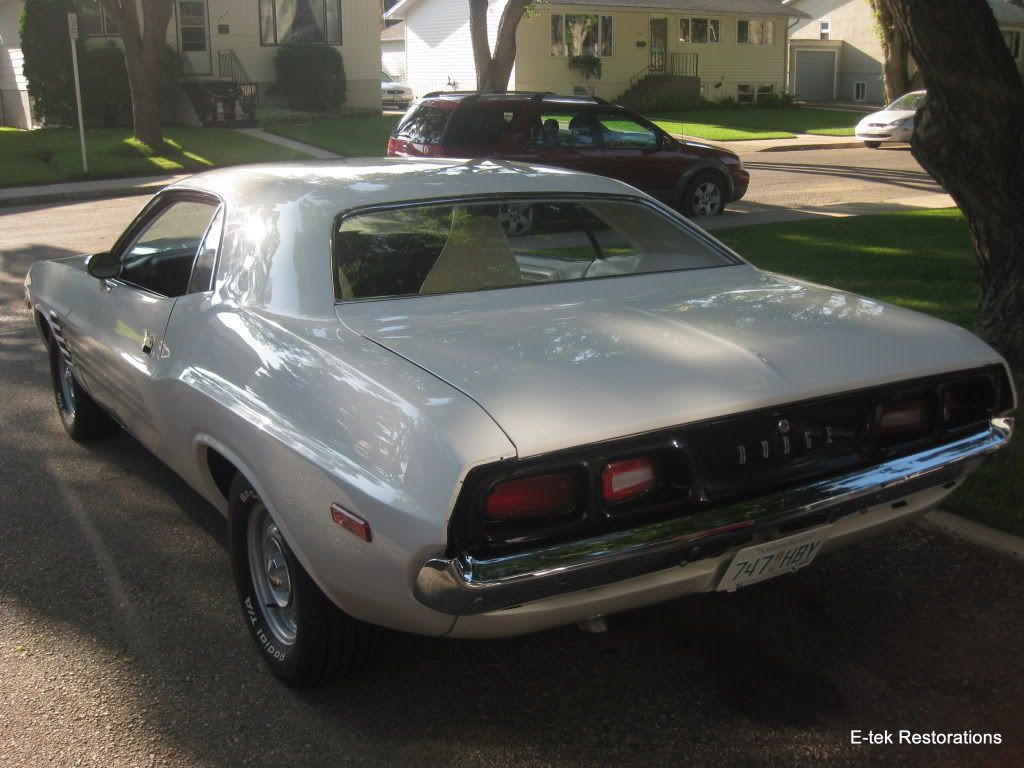 After 3 years of weekends and holidays, the Challenger is complete!
Standing as a tribute to what
 one can do if they really want to. 
Without bragging,  I did EVERY LAST procedure, save
for machining the bare block, in my own garage. Although I've done much of this for many years now, this was the first time I did an ENTIRE interior. It was even painted in my shop using a plastic curtain spray "booth". Of course huge THANKS goes out to Mrs E-tek, my way-cool wife, known as Chili. Now if you have an understanding wife (or none at all!) and you want to restore your own car, all I can say is, get started! I try and share my knowledge (plus learn from others!) through online resources, weekend and evening classes in my shop and in the many blogs and postings I do on various sites.