СОГЛАШЕНИЕ
стран членов Организации Объединённых Наций

Страны Организации Объединённых Наций
в интересах совершенствования системы
исполнительной и законодательной властей,
обеспечения стратегической безопасности народов их стран,
исходя из целей и задач Организации Объединённых Наций,


согласились о законодательном закреплении понятия Государство,
в следующей редакции :
 «Государство ~ это демилитаризованное объединение людей - граждан, регулируемое Основным Законом, утверждающим финансовую систему с гарантированным справедливым распределением валового внутреннего продукта, исполнительной властью в виде Государственного банка, ориентированного на доверительное управление всеми видами собственности, использование природных ресурсов в интересах всех и каждого для создания на территории, принадлежащей государству, условий для сохранения здоровья людей, продолжительной и благополучной жизни граждан, добровольно вступающих в данный Союз»
"The State is a demilitarized union of people, citizens , regulated by basic law to the financial system to ensure an equitable distribution of the gross domestic product by the executive authority of the State in the form of bank-based asset management of all types of property , the use of natural resources for the benefit of one and all to create on land belonging to the state, conditions for the preservation of human health, a long and prosperous life for the citizens voluntarily entering into this Union "

Afghanistan

Algeria

Andorra

Argentina

Azerbaijan

Bahrain
Belarus

Plurinational State of Bolivia

Burundi

Cameroon
Cape Verde

Chad

Cyprus

Democratic People's Republic of Korea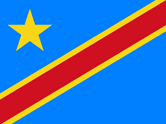 Democratic Republic of the Congo
Dominican Republic

Estonia

Fiji

Hungary

Japan

Kuwait
Lao People's Democratic Republic


Lebanon

Libyan Arab Jamahiriya

Malaysia

Malta

Mauritius

Federated States of Micronesia


Myanmar

Namibia
Nicaragua

Nigeria

Oman

Paraguay

Poland

Republic of Korea

Romania

Russian Federation

Saint Lucia

Saint Vincent and the Grenadines

San Marino

Saudi Arabia

Singapore

Somalia

Sri Lanka

Swaziland

Switzerland

Tajikistan

The former Yugoslav Republic of Macedonia


Timor-Leste

Trinidad and Tobago

Uganda
United Arab Emirates

United Kingdom of Great Britain and Northern Ireland

Uruguay
Bolivarian Republic of Venezuela


Zimbabwe
Member States of the United Nations
Vatican

Palestine

Abkhazia

South Ossetia

Nagorno-Karabakh

Transnistrian Moldovan Republic

Turkish Republic of Northern Cyprus
Кepublic of China
Countries with limited recognition
for work :
https://clck.ru/F3heR
~
https://clck.ru/F3hgD
To  2013  there is no single legal definition of the term "State", fully recognized by science, and all countries of the world.

The largest international organization - the UN – does not have the appropriate authority to determine if any formation is a state or not.
"The recognition of a new state or government – is an act that can perform or refuse to perform only the state and government.
Usually, it means a willingness to establish diplomatic relations. 

United Nations  - is not a state or government,  and therefore it does not have any authority to recognize a particular state or government ".

One of the few documents that provide a definition of "state" in international law – is the Montevideo Convention, signed in Uruguay in December 26, 1933,  by only few continental states.
In Montevideo Convention of 1933 are secured four attributes of the state: ~ a permanent population, ~ a defined territory, ~ own government, ~ the ability to enter into relations with other states.
Государство —  Материал из Википедии
  На 2013 год не существует единого юридического определения термина «Государство»,  всецело признанного наукой и всеми странами мира.

Крупнейшая международная организация — ООН — не имеет соответствующих полномочий определять,  является ли то либо иное образование государством или нет.
«Признание нового государства или правительства — это акт, который могут совершить или отказаться совершить только государства и правительства.
Как правило, оно означает готовность установить дипломатические отношения. 

Организация Объединённых Наций — это не государство и не правительство, и поэтому она не обладает никакими полномочиями признавать то или иное государство или правительство»[3].

Один из немногих документов, дающих определение «государства» в международном праве, — Конвенция Монтевидео, подписанная в Уругвае  26 декабря 1933  года только несколькими американскими государствами на VII  Панамериканской     конференции.
В  Конвенция Монтевидео  1933 года закреплены четыре признака государства:  ~ постоянное население ,  ~ определённая территория ,  ~ собственное правительство ,  ~ способность к вступлению в отношения с другими государствами .