Freddy: [...] Ladies and Gentlemen, may I present for your intellectual and philosophical pleasure, the Creature. [...] First, may I offer for your consideration, a neurological demonstration of the primary cerebeller functions, balance and coordination. Walk heel-to-toe. Backwards.
by 
The FrankensTeam
---
We found this fantastic math visualizations collection on Tumblr:
http://visualizingmath.tumblr.com/archive
and become immediately inspired to (re-)create some of the animations in Excel... Then created some new.
Here are the examples with downloadable files.
Perfect visualization of Pi: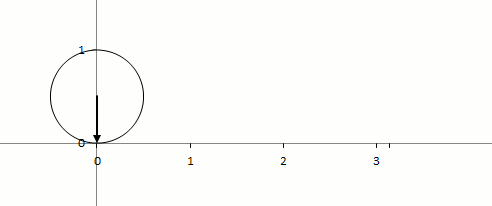 You can
download our Excel version
where the circle goes back and forth too. :-)
and

if you find

this intriguing r

emember to
take a look at
our Digits of Pi in Excel: fomula challenge and visualization
.