We purchased Lucy as an import puppy from Ireland.  She was purchased and trained for use as a pickup dog at a local duck hunt club. Lucy's Sire is 3X Int.FTCh Myreton Diablo of Glenloch. Diablo has been one of the top, most consistent Field trial dogs in recent years.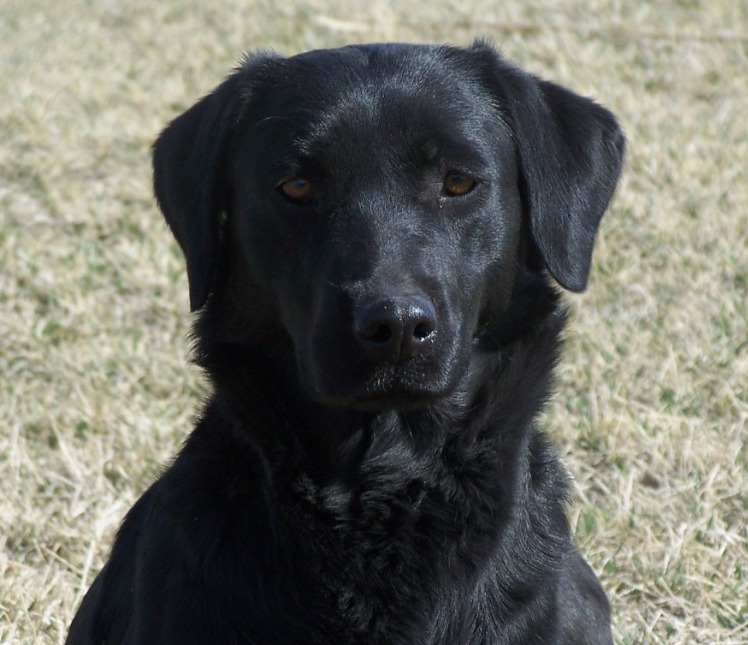 Lucy's offspring have been successfully used for detection work, hunting guide dogs all over North America.  Lucy's pups have been exported to Europe for both detection and hunting.  Lucy is a very well behaved, true Lady and when not at work she sleeps in the house and is now retired to a life of leisure at a local farm. She was the easiest dog we have ever house trained and we have seen that intelligence passed to her progeny.  Her weight is 51 lbs. Lucy is an excellent game finder and handles nicely in the field.  Her hunting desire and temperament are a perfect combination; making her a great companion.
AKC Reg. No. SR42394409 
Hips OFA Excellent LR-178938E25F-VPI
weight - 51lbs.

Sire
3xInt.FTCh Myreton
Diablo of Glenloch
BLK

Sire
FTCh Baildonian Baron of Craighorn
3rd Place finish 1997 British Retriever Championship

Sire
FTCh Gillmhor Arrow of Pocklea
Dam
FTW Baildonian Tina

Dam
FTW Craighorn Tillie
Sire
FTCh Tweedshot Nero
Dam
FTCh Lochmuir Bonnie
Dam
Islandmore Miss of Maighmor(IKC)
YLW

Sire
Carrairt Adam of Glenloch
Sire
FTCh Pocklea Remus(IKC)
Dam
FTChRaven Rachel

Dam
Rough Tom Boy
Sire
3x Int. FTChMyreton Diablo of Glenloch

Dam
Loughanure Lassie(IKC)