The day started off a little wet, pretty much stayed that way all day.
Kevin could not get his bike going, so we filled the leader vacuum. Kevin was nice enough to come to the staging area and inform us of his dilemma, thanks Kevin, see you on the next one.
After a bit of a late start, and some rain gear re-reinforcements, we headed off towards Bass Lake. There was a new Dsrider among us........  We think it was one of Isellers yellow team imobilize!! PEOPLE. We were wondering what that meant
  

DSRIDER

 

The jig is up....yellow team imobilize!!

---

I won't tell you how many days the new pic and roster has been updated at dsrider.com, someone was very sneaky about updating it. I wanted you to ride up Sunday  Don't worry though, you're a much better rider than I am. My goal isn't trying to keep up with you...it's just simply to stay up and learn! I'll just have to try to stay outa pictures when I go down from now on.
I heard from Al that you wanted to take a look at those enduro 3s. The anonymous R and I thought for sure the jig was up.
Looking forward to Sunday Sunday Sunday!

 
 Now about your Goal of staying up..... Not a single bike stayed up on this trip.  
 Crossing bridge leaving Fresno Co.
Highside Tom
We did a little wrenching on the road after montibanks axel came loose while riding! Highside Tom was quite helpful here. 
It seemed the end for the Hussyburg The name alone is no help ending in Burg Remember The Hindenburg Disaster? So we call it a "Hussy" for better luck
Montibanks surprised us all he pulled a rabbit out of a hat
very impressive!!!! 
   Lets just say he brought his sack  Montibanks good save your name is on the list. more to come on this  
Above axel nut missing! Steve has confirmed this.
Montibanks using a rock as hammer to drive axel over. This guy can get things done.
Below Steve donates a high dollar BMW SS clamp out of his parts depot that will get MB hussy into town. If you look close you can see on axel shaft.
At the local mountain hardware store (Most if not all Hussy parts can be found here)    
While we are having lunch Montibanks is on a mission for the axel nut even if he must forge one himself 
Lunch who needs it, Monti has his sack & he has drive! Call for help?
He laughed at the suggestion. 
Enough  talk its lunch time.
And its rainy and we are hungry
This is a step back in time in a good way... Steve is at the head of the table 
Steve wasted no time getting comfortable To the left there are someones gloves drying on the handles of the wheelbarrow 
 Remember its cold and rainy outside
The owner Curtis personally told us the history of the huge fireplace as he had lunch with us. The place was built around the turn of the century. He runs the front & his wife does the cooking. He also does the security of the place too. And we all agreed a great job at everything.
Now thats a salad!                                      And this is lunch
                                                    Yes this is the bone Monti banks wears. 
 But not until he earns it remember this is only lunch time. And we ride until the next day.
Steve thinking the Hussy was suffering he was gonna take matters in his own hands and put her out of her sniveling misery. You think this is funny? Steve has an itchy trigger finger. After all montibanks was missing a good lunch because of the "hussy" And possibly the end of his ride.  
Does H&H double barrel 12gauge buck shot mean anything?
Everyone seems quite happy. Layne not so much, since the barrel is pointed in his general direction. Hey Layne I wonder what was going through your mind?..... 
More to come on this...
 You may have not seen the last of our sheriff friend  
Yes the ugliness is coming... 
All little boys once...... Forged into Men. 
Steve with his trusty SS 50Cal revolver canon. I believe!!! If these walls could talk. 
Now back out into the cold wet storm for some lead Hussy judgment.
courtesy of Big Steve and one of many lead "hand cannons"
Sorry Hussy times up.... No hot french fries for you today.  
 http://www.military.com/soldiertech/0,14632,Soldiertech_460XVR,,00.html
 Unbelievable see the homemade axel nut that MB made Lets see if it last. 
Check out Mike in the camo, he is asking himself right now "why did I come with these guys, look, my pants are all wet now" He rides a Hussy and rides it well, unless it is down hill on a scouting mission. More about that later. Mike also was the winner of the Bonehead award, and proudly wears the official DSrider Bonehead around his neck.
The rest of the riders were old faithful Rob,
The ever present Layne , on his beautiful 650
Who could ever leave out Highside Tom, I believe Tom kept the rubber side down for most of trip
Sorry Tom Maybe there is a better photo, you were moving too fast to catch.
Steve on the Big GS at the Redinger Vista.
Five of us started out that morning for adventure, exploration, companionship and an all around great time.
Montibank showed up a little unprepared in the rain gear department, so he was sent off to the store to get some coverage while we waited at Starbucks. After a latte or two and some bagels we were finally off and running and so were Montibanks new pants. By the time we got to Prather the pants were showering Steve with shreds of burnt and torn plastic. Prather was the first stop, Fuel, coffee, more rain gear, socks, snickers, scotch guard, surgical gloves. This time old montibank got smart and put the gear under his riding pants (problem solved). Up and up we went, ran into some mechanical trouble at North Fork, fixed it and had about the best lunch experience a man could ask for. Montibank is now wearing the leftovers. The ride finished in the morning of the ed, happy birthday Big Steve, 41 years old and still acting like a little kid, save the part of getting a 500+ lb bike up a steep slippery hill, that is man time, right Layne.
To some this is beautiful, others not so much. To all very steep and super slick. 
Turn KLR on side for plow
Mike doing some good riding
In memory of the guys who did not make it to the bottom.
Taking pics and staying dry
Layne pulling the bungee material out of the GS brakes
And to answer the question Montbanks axel nut fix lasted all day and may still be on his bike Good Job! 
More updates and pics to come, this is a little teaser for the Die Hard 5 and our fare weather friends.
Extra stuff 
Get up you lazy pig
Kickstand problem?
Yes broken! Good times.
Both recieved there badge of honor within less than 24 hours of each other
Strange how much happiness this brings some people, others not so much.
see small gouge marks in road above
This was only  a small part to keep anonymous we hide the rest the only good looking part was the nurse from  the hospitable.
more to come (maybe)
going down
Strange more good warm feeling. should we help?  
Who could this be?  A little hint; wheeling at freeway speeds on the 180 highway There are some nasty pics we won't post to give you an idea the road went through his pants & did'nt stop at his undies uhhhh oh and there is more.... broken hand etc. This gives the chills uhhh... 
As this person was sliding back wards at freeway speeds his shirt was pulled up to his arm pits and when tried to take off later is was glued to his back from the dried blood and had to be riped off!!!
 Get well soon buddy
Good feeling and good times(not so much the last pics uhhh)  
 DSride 5/10/07 Night Run 9:45PM
We are excited for our first ride together with Dave 
9:45PM to 1:30AM ride all over have good breakfast head home No crashes No breakdowns No injuries. Good times
 Our newest DSrider  The name Dave....? comes to mind yet this is unofficial.
We started off at the usual meeting place at 9:45PM rode to Clovis & got fuel and off hunting for some night dirt.
Dave rides a Suzuki.
We all had fun exploring some new areas to us. 
Time for some hill climbing.
 Good early morning breakfast with guys 
DSride 5/15/07 Night
Layne Dave Steve Rob 9:45pm-1:10am
We found some local dirt the only one who stayed up was Steve.
Close Encounters of the fourth kind (2007) 
Director: Steven L.
Cast: Xchallange, DR650, R1200GS, KLR650
On location with out permission: Fresno CA USA    
Special thanks to:
Night security guard
Smoky Haggs (and his kitty Krusty)
Starbucks
  Dennys 
Giving the DR650 a lesson on hill travel 
A long steep night hill climb 
Nice  crash bars
A little dust on the new stuff.
BMW's FAST APPROACHING!
End of the line the waters edge (for now we will be back)  
Real UFO sighting!!! 
Nice lights 
They think the UFO went under this underwater secret cavern.
Stop smiling this is serious!!!
A long way down. 
The pic says it all
(Layne please keep the Coca-Cola label toward the camera like Dave. Yes we know you are drinking Diet Pepsi because it taste better but no one else knows this, we need our sponsors )
Too be continued.............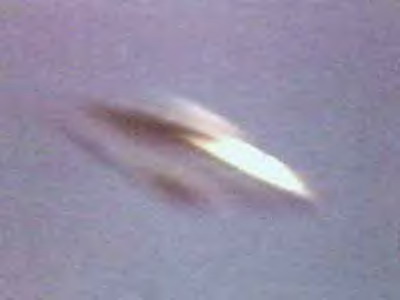 Not too many animals were hurt in the making of this documentary only some people
(but they were stupid & mean ones that eat animals )
This mean man ran over this helpless
kitty so our film crew ran over him.
Good times
Super short Ride night 5 22 07 He made it look kinda easy on 05 XR650L
First ride with J..... on Honda
Very Short and sweet.
Riding Dr on side 9 25 2007
(do not try this at home)
Up close (like the DR)
Looks happy!!?
We would like to thank everyone at "caiser hospatble"