---
---
Welcome to the Deep Run Band Boosters Website
Congratulations to the Marching and Concert Bands for being recognized as a 
Special 10 year Honor Band on the VBODA website!
The Deep Run Band Boosters is a family organization that supports the Deep Run High School Bands and Colorguard programs.  Our purpose is
to provide the financial support necessary for the DRHS Wildcat Band to participate at all Deep Run Varsity Football Games, concerts, and at major national and regional music competitions.
The Deep Run Band Boosters was organized exclusively for charitable purposes to promote the study, composition and performance of music for high school students. The organization was legally formed on August 8, 2002, under the Laws of the Commonwealth of Virginia as an IRS Section 501(c)(3) Tax Exempt Entity.
Announcements 
ALERT:  If you are a current band family and have not received Band Communications
in the past several weeks,
---
Congratulations Wildcats on a successful 2013 Season!
---
District Concert Assessment
Morning Rehearsal Schedule
 

In preparation for District Concert Assessment in March, both the Wind 
Ensemble
 and Symphonic Band will have extra rehearsals before school beginning Tuesday, February 4. 
The Wind Ensemble will rehearse Tuesdays and Thursdays and the Symphonic Band will rehearse Wednesdays and Fridays. All rehearsals will begin precisely at 7:15 a.m.
Monday, March 10 - Wind Ensemble rehearsal 7:15 am with guest clinician 
Tuesday, March 11 - Symphonic Band rehearsal 7:15 am
Wednesday, March 12 - Wind Ensemble rehearsal 7:15 am
As a general rule, a rehearsal will be CANCELLED in the event of a delayed opening or the closing of schools due to inclement weather.
---
District Concert Assessment
March 13, 2014
Mills E. Godwin High School
Symphonic Band Itinerary
7:15am - All students report/warm up
7:45
- Percussion begin loading buses
                                                                        

    

8:00

    

- Brass/woodwinds load buses
                                                                        

    

8:30

    

- Arrive Godwin HS
                                                                        

    

9:00

    

- In warm up room/warm up & tune
                                                                        

    

10:30   - Load buses/wait for ratings
                                                                        

    

11:00   - Depart Godwin HS
                                                                        

    

11:15   - Arrive DRHS/unload equipment/change/go to class
Chaperones travelling with the Symphonic band should arrive at same time as students.

Eat a good breakfast before you arrive.

Arrive fully dressed in concert attire.

Bring a change of clothes for afternoon classes.

Concert attire must go home at the end of the day. Do NOT leave it in the band room overnight.
Wind Ensemble Itinerary
11:00am - Report to band room/eat lunch/dress
                                                                            11:30     - Warm up
                                                                            11:45    - Percussion load bus
12:00pm- Brass/woodwinds load buses
                                                                            1:00       - Arrive Godwin HS
                                                                            1:30       - In warm up room/warm up & tune
                                                                            3:10       - Load buses/wait for ratings/
Depart Godwin HS
                                                                            3:30       - Arrive DRHS/unload buses/change
Chaperones should be in band room by 11:00am.

Bring your concert attire to school.

Bring a lunch.

Students must dress in restrooms.

Upon return to Deep Run, ALL students must help unload equipment and put it away. 
---
Disney Trip
March 26 - 30
All Virginia Band and Orchestra Event
April 3-5 
(select students only) 
location TBA
Spring Concert
May 15
7pm Deep Run auditorium (all students)
DRHS Graduation
June 11
All band students grades 9 - 11
---
Disney Trip Chaperone Meeting
Thursday, March 20th at 7:00 pm in the band room. 
---
Fundraising
A huge thanks to the following families who recently made financial contributions during the Deep Run Band Boosters Direct Donations Campaign, which directly supports the school's band program:
The Blantz family
  The Gigante family
The Husak family
    The Kiscaden family
  The Lawson family
The Mead family
   The Muckey family
The Snesil family
We have also received other contributions from various efforts, either in-kind donations, employer match programs, monetary donations in lieu of selling goods, over-payments, etc. Thanks to the following families for your support:
     The Brownhill family
      The Covington family
  The Gordon family
The Mann family
   The Oswald family
The Pillai family
    The Ridgway family
      The Townsend family
Total to date of Direct Donations and Unrestricted Contributions: $1,905.
On behalf of the Booster Board and all the Deep Run Band students, thanks for making a contribution to the Deep Run
Band
Program! 
We 
will
 continue to accept contributions through the academic year, and your donation is tax deductible. 
If you would like to contribute
, please send a donation check made out to the Deep Run Band Boosters.
Send to: Deep Run Band Boosters
P.O Box 3060,
Glen Allen VA 23058-3060
---
Scrip Program Information
Scrip is a program that allows our band families and friends to purchase gift cards for everyday expenses like food, clothing and entertainment with a small percentage of each gift card value given back to our band program. 
By simply buying gift cards for your everyday purchases, you can easily contribute hundreds of dollars to our band program without spending ANY additional money or making ANY additional donations. Scrip is "no-selling" fundraising!
                                    

    

This includes gasoline for your car, restaurants, stops at Wendy's McDonald's

, Burger King, 

Starbucks

 coffee, grocery stores, and retailers such as Target, Wal-Mart, Sam's Club, Lowe's, Home Depot, Pottery Barn, 

Macy's

, and thousands of others.  It is easy and convenient to use Scrip!
Scrip also has an E-Scrips program where you can receive your gift cards electronically and able to print them immediately on your own printer. Many gift cards are also reloadable. 
Please contact Julie Gigante for more information about the Scrips program. 
Go to www.shopwithscrip.com to order, or if you need more details, click
here
. 
Kroger Gift Cards
Don't forget that we are also giving away Kroger reloadable gift cards that benefit our band program. We are asking for a small refundable deposit of $5 since the cards are pre-loaded with $5 each. Please contact Julie Gigante if you are interested. The make great gifts too!
Thanks for all your support for our Wildcats!
---
Lee-Davis High School Tournament of Champions DVD Available!
Enjoy the memory of the winning Deep Run Wildcat performance at the Lee-Davis Tournament of Champions! DVDs are $12.00/
---
---
ALERT!         TAKE NOTE!        SOMETHING NEW!

There is a new format for Practice Records as of 11/7/2013.  Practice records are now weekly forms, with a new copy due each Monday.
Forms can be found on this website at www.deeprunband.org under "Student Forms for Concert Band."
---
NEW! Sign Up for All Games and Events Now
Now you can sign up to volunteer for all marching band football games, events, food donations, etc. Just use this handy Sign-Up Genius Button and look for the dates of the events for which you want to sign up.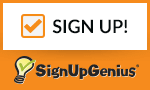 ---
Who is directing the band?  
For questions regarding Band classes at Deep Run High School, contact Mr. Pennington,  Band Director,
---
Note: For the purposes of this website, Concert Band & Ensembles will be referred to as Concert Band throughout this site, and it refers to all non-marching bands at Deep Run High School; all references to Marching Band refer to both Marching Band and Colorguard, unless otherwise specified.