The title of a 13th century Latin hymn, Stabat Mater means the Mother was standing.  In Latin, this hymn consists of 20 couplets that describe the Sorrows of the Blessed Virgin at the Cross.  Sixty or more English translations have been made of Stabat Mater (as well as foreign language variations).  Over 600 composers have written a Stabat Mater.(http://www.stabatmater.info/index1.html)
STABAT  MATER had been written by JACOPONE  DA  TODI.
About  Jacopone Da Todi:
 Properly called JACOPO BENEDICTI or BENEDETTI).
Franciscan poet, born at Todi in the first half of the thirteenth century; died at Collazzone about 1306. Very little is known with certainty about the life of this extraordinary man. Although the oldest lives go back only to the fifteenth century, yet a few earlier records exist. The oldest and most authentic document we have is Jacopone's signature to the manifesto of Cardinals Jacopo and Pietro Colonna against Boniface VIII, dated Lunghezza (between Rome and Tivoli), 10 May, 1297. [See text in "Archiv für Litteratur and Kirchengesch.", V (1889), 509 sq.] Angelo Clareno in his "Chronica septem Tribulationum", written about 1323 ["Archiv f. Litt. u. Kirchengesch.", II (1886), 308; Döllinger, "Beitrage zur Sektengesch.", II (Munich, 1890), 492], mentions Jacobus Tudertus among those spiritual friars who, in 1294, sent a deputation to Celestine V (q.v.), to ask permission to live separate from the other friars and observe the Franciscan Rule in its perfection - a request which was granted. The next reference to the poet is found in Alvarus Pelagius's "De Planctu Ecclesiae", written principally in 1330; he quotes two of Jacopone's sayings (lib. II, cc. lxxiii and lxxvi; ed. Venice, 1560, f. 196 r b, and f. 204 r b), and calls him a perfect Friar Minor. This passage occurs also in "Chronica XXIV generalium" ("Analecta Franciscana", III, Quaracchi, 1897, 460), which was compiled in great part before 1369 and completed in 1374. About 1335 the "Catalogus sanctorum Fratrum Minorum" (in "Speculum Vitae beati Francisci et Sociorum eius", Venice, 1504, f. 200 r; cf. the separate reprint of the "Catalogus" by Lemmens, Rome, 1903, 9) uses even more emphatic words of praise. Some further details about Jacopone are given by Bartholomew of Pisa in 1385 ["Liber conformitatum" (ed. Milan, 1510), fructus VIII, pars ii, f. 60 v a to f. 61 v a; cf. "Analecta Franciscana", IV (Quaracchi, 1906), 235-40]. It may be taken for granted that all these writers knew nothing of the detailed lives of Jacopone which appear in the fifteenth century. The "Chronica XXIV generalium" and Bartholomew of Pisa would certainly have inserted one or other, as they were wont to do in other cases. Those lives can all be reduced to one, inserted in the chronicle commonly called "Franceschina", attributed to Jacopo Oddi, O.F.M. (d. 1488; see bibliography). The historical value of this and similar lives has been recntly denied by Giulio Bertoni ("La Leggenda Jacoponica" in "Fanfulla della Domenica", Rome, 10 June, 1906), on the ground that this legend has too many points of resemblance with the "Legends of St. Francis". But these resemblancs between the lives of the saints have already become a commonplace, and in this case are not to be taken seriously. On the other hand, Bertoni is right in rejecting the description of the circumstances in which each poem of Jacopone was written. The part of his life is rather to be considered as a commentary on the poems of Jacopone. As to the real sources of his life, the author himself, in the Tobler version (see bibliography), points out that he has collected the reminiscences and traditions concerning Jacopone still extant among the older friars in the Umbrian converts of his epoch.
With the help of the aforesaid sources and of some allusions in Jacopone's poems, we can gather the following facts of his life. Born at Todi (1228?), of the noble family of Benedetti, Jacopone took up the study of law -- probably at Bologna, as might be inferred from the fact that this was the most famous school of law at the time, and from the manner in which he speaks of Bologna in the poem "Senno me pare e cortesia" (Modio, "I Cantici del B. Jacopone da Todi", Rome, 1558, 109). On returning home, he exercised -- the legends say with some avarice -- the profession of an advocate (procuratore). In course of time (1267?) he married a noblewoman, who in one version of the legend is called Vanna, daughter of Bernardino, Count of Collemedio (Coldimezzo near Todi) (La Verna, IV, 1906, 386). It was the great piety and the tragical death of his young spouse that brought about an entire change in Jacopone. A great feast was being celebrated at Todi -- probably in 1268. Among the onlookers was Jacopone's wife in rich array. Suddenly the raised platform from which she was witnessing the spectacle gave way, crushing her fatally. When the poet reached her side Vanna was already dying; on opening her dress, he found a hair cloth beneath the splendid robes. The terrible blow caused by his wife's death, together with the evidence of her secret penance for his sins, made such an impression on Jacopone that for many years he seemed to be no longer himself. Abandoning his profession, and wearing the habit of a Franciscan Tertiary (bizochone), he led a roaming life for a full decade (see the poem "Que farai fra Jacopone" in Modio, 73). During this period he was the terror of his friends and relations, and became a sort of Christian Diogenes. It was then probably that the former proud doctor of law, Jacopo dei Benedetti, mocked and scoffed at by the boys in the streets of Todi, received the nickname of Jacopone. Once, saddled and bridled like an ass, he crawled on all fours in the public swuare of Todi; on another occasion, to the great confusion of his family, he appeared at a wedding in his brother's house, tarred and feathered from top to toe. When asked by a citizen to carry home a pair of capons for him, Jacopone brought them to the man's family tomb, saying that this was his true house. Jacopone's folly was however the folly of the Cross, as he says:
Senno me pare e cortesia Empazir per lo bel Messia. (A wise and courteous choice he'd make Who'd be a fool for the dear Lord's sake.)

 

 
About 1278 he sought admission into the Order of Friars Minor at his native town, a request which after some difficuly was granted. Out of humility he chose to be a lay brother. In the great convent of S. Fortunato, at Todi, the so-called party of the "Community" of the Franciscan Order certainly prevailed. This party was strongly opposed to that of the more zealous friars, called the "Spirituals". The sympathies of Jacopone were with the latter. Boniface VIII, who had under unusual circumstances succeeded Celestine V, the friend of Spirituals, having recalled all privileges granted by his predecessor and thus subjected anew the zealous friars to their regular superiors, and having engaged in a struggle with the two Cardinals Colonna, Jacopone took sides with these two protectors of the Spirituals against the pope. Perhaps there were also personal reasons for enmity between Boniface and the poet, dating from the time when the former, then a young man (1260), obtained an ecclesiastical benefice at Todi, where his uncle Peter was bishop from 1252 to 1276 (see Eubel, "Hierarchia cath. med. aevi", I, 530; Tosti, "Storia di Bonifazio VIII", Monte Cassino, I, 1846, 221; Finke, "Aus den Tagen Bonifaz VIII", Münster, 1902, 4). Palestrina, the stronghold of the Colonnas, having been taken in 1298 by the papal troops, Jacopone was imprisoned in the fortress above the town, known to-day as Castel San Pietro. Some of Jacopone's most touching, and also most agressive, poems were composed in this dungeon. Not even in the great Jubilee of 1300 did Jacopone obtain pardon, the Colonnas and their partisans having been excluded from the Jubilee by a special Bull (see text in Tosti, l.c., II, 283). Boniface VIII was captured at Anagni on 7 Sept., 1303, and upon his death, which occured shortly afterwards (11 Oct.), Jacopone was set at liberty. Now an old man, broken down, tried and purified by hardships, he withdrew first to Pantanelli, a hermitage on the Tiber, three hours distant from Orvieto (La Verna, l. c., 390), then to Collazzone, a small town situated on a hill between Perugia and Todi. There is no record of a Franciscan monastery at that place, but there was a Poor Clare Convent, S. Lorenzo, served as was usual by Franciscan Friars (see Livarius Oliger, "Dove e morto il B. Jacopone da Todi?" in "Voce di S. Antonio", Quaracchi, 13 Feb., 1907). It was here that Jacopone died on 25 Dec., 1306, just at the moment when the priest was intoning the Gloria in Excelsis Deo at the midnight Mass; his last moments were consoled by the presence of his faithful friend, Blessed John of La Verna, from whom he had especially desired to receive the Last Sacraments, and who really arrived just before the poet's death.
His body was brought to Todi and buried in the church of the Poor Clares of Montecristo (Tobler's version of the legend) or Montesanto (Bartholomew of Pisa, Marianus Florentinus), outside the walls of Todi. In 1433 it was discovered in Montecristo and removed to the Franciscan church of S. Fortunato inside the town, where his tomb is still to be seen, embellished by Bishop Cesi in 1596 and adorned by a beautiful inscription: "Ossa. Beati Jacoponi. De Benedictis. Tudertini. Fratris Ordinis Minorum. Qui stultus propter Christum. Nova mundum arte delusit. Et caelum rapuit. Obdormivit in Domino. Die XXV Martii. An. Dom. MCCXCVI. Ang. Caes. Episc. Tudert. Hic collocavit ann. MDXCVI." "Here lie the bones of Blessed Jacopone dei Benedetti da Todi, Friar Minor, who, having gone mad with love of Christ, by a new artifice deceived the world and took Heaven by violence ...
(translation of Knox Little.) The date, 25 March, 1296, is however obviously erroneous. Jacopone is often called blessed, and has been considered a "blessed" or a "saint", in the technical sense of the words, by different authors. As a matter of fact, Jacopone has not been beatified or canonized by the Church, although various efforts have been made in this direction -- for example, by the municipal council of Todi in 1628, and by the chapter of the cathedral of Todi in 1676. Lastly, in the years 1868 and 1869 the postulator of the causes of saints of the Friars Minor collected call the documents proving the cultus ab immemorabili paid to Jacopone, in order to obtain its official confirmation [see "Tudertina Confirmationis Cultus ab immemorabili tempore praestiti Jacobo a Tuderto Ord. Min. S. Francisci, Beato Jacopone vulgo nuncupato (Rome, 1869), in archives of the postulator general O.F.M.]. The chief obstacle to the confirmation of the cultus lies in the part Jacopone took against Boniface VIII and the satires he wrote against this much calumniated pope.
The iconography of Jacopone is not very rich. In the cathedral of Prato is a beautiful fifteenth-century fresco, often reproduced. The fourteenth-century Codex Strozzi 174 at the Laurentian Library, Florence, containts a miniature of the poet; another miniature (certainly conventional) is found in the "Franceschina" of the Portiuncula. The church of S. Fortunato of Todi is adorned by two picture of Jacopone -- one over his tomb (1596), another in a side chapel together with the portraits of four other saints (seventeenth century). Jacopone was believed to have died not so much from bodily ailment as from the excess of Divine love, which at last broke his heart (Modio, preface). The chief interest attaching to Jacopone is derived from his literary works. Of his poems, written almost all in his native Umbrian dialect, seven early editions exist but no modern critical one.
The first is printed at Florence, 1490. It is almost a critical edition and contains 102 Italian pieces. [See accurate description in "Miscellanea Francescana", I (Foligno, 1886), 21-29.] The other editons are:
Brescia, 1495, containing (in addition to compositions of other poets) 122 poems, of which seven are in Latin;
Venice, 1514 -- 139 songs;
Venice, 1556 - repetition of the preceding;
Rome, 1558 -- by Modio, with life of Jacopone in the preface, best edition after that of 1490, which it follows in the number of poems (102);
Naples, 1615 -- reprint of the Roman edition with slight alterations;
Venice, 1617 -- by Francesco Tresatti, O.F.M. -- the best known by least critical edition, containing 211 copiously annotated songs, many of which certainly do not belong to Jacopone.
Alessandro de Mortara published a few hitherto unedited poems of Jacopone (Lucca, 1819). Towards the middle of the nineteenth century, Ozanam revived general interest in Jacopone by his "Poètes franciscains". Since then many have written on the subject and expressed their appreciation of these medieval songs. Jacopone was certainly a true poet, so much so that some of his productions, as "In foco l'amor mi mise" and "Amor di caritate", have been attributed to St. Francis himself. Both are at the head of Umbrian poets. Jacopone's rhymes, simple, at times even rough in expression, but profound and tender in sentiment, were less adapted to the cultured classes than the "Divina Commedia" of Dante, but were sung with enthusiasm by the people. How much Jacopone's poetry was appreciated down to the seventeenth century is shown by the numberless manuscripts which contain them, often in the particular dialect of the region where they were written, and by the fact that almost every old Italian spiritual song has been ascribed to him. These laudi were especially in use among the so-called Laudesi and the Flagellants, who sang them in the towns, along the roads, in their confraternities, and in sacred dramatical representations. Even the "Stabat Mater Dolorosa", the authorship of which is still attributed to Jacopone with greater probability than to any other competitor (Gihr), was sung in the same way. (See, on this point, D'Ancona, "Origini del Teatro Italiano", I, Turin, 1891, 114, 155-62, 550- 2.) Jacopone's prose works are much less generally known than his poems. They consist mainly of small spiritual treatises, somewhat resembling the well-known golden saying of Blessed Giles (see AEGIDIUS OF ASSISI), but they are more connected. The Latin text of these may be found in part in Bartholomew of Pisa (l. c.) and in many manuscripts. An Italian version, translated from Bartholomew of Pisa, is found in the "Franceschina" and some other versions of the life of Jacopone. Another fifteenth century Italian version, ascribed to Feo Belcari, together with the treatises of Ugo Panciera at Venice (s. d.); ed. Parenti at Modena in 1832; and finally in "Prose di Feo Belcari edite ed inedite", III (Rome, 1843), by Gigli; cf. E. Böhmer in "Romanische Studien", I (Halle, 1871), 123-32. Finke (l. c.) suspects that a treatise in the MS. J 491, no. 799, in the National Archives of Paris, and directed to the King of France by "Illiteratus Jacob", belongs to Jacopone.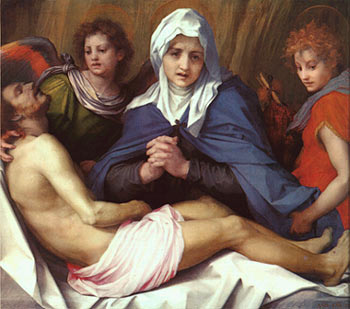 NOTES
(1) LIVES. - In Franceschina, a manuscript chronicle by JACOPO ODDI (d. 1488), of which four codices exist: two at Perugia, one at Portiuncula (Assisi), one at Norcia (Umbria). Description of the one existing in the public library at Perugia is given by PERCOPO, La Vita e le Laudi di Fra Jacopone da Todi nello Specchio de l'Ordene Menore (Franceschina) in Il Propugnatore, XIX (bologna, 1886), 151-212. Almost identical with this is the life edited by TOBLER in Zeitschrift fur romanische Philologie, II (Halle, 1878), 26-39; cf. ibid., III (1879), 178-92; and another of MARIANO FLORENTINO (?), edited by LIVARIUS OLIGER in Luce e Amore, IV (Florence; 1907), 418-26; 473-89. There is also a shorter version: POSSEVINO, Vite de' Santi e Beati di Todi (Perugia, 1597), 98-113; MODIO, I Cantici del B. Jacopone da Todi (Rome 1558), preface; DAL GAL, La Verna (Rocca S. Casiano, 1906), 385-92; JACOBILLI, Vite de Santi e Beati dell' Umbria, III (Foligno, 1661), 215-19; WADDING, Annales, V (2nd ed.) 407-14, VI, 77-84. (2) MODERN LIVES AND TREATISES. - MACDONNELL, Sons of Francis (London 1902), 354-86, with good samples of translations of Jacopone's poetry - see also, ibid., 401-2; ANON., Jacopone da Todi in Quarterly Review (London, Jan., 1910), 53-72; DORSEY, The Mad Penitent of Todi (Notre Dame, Ind., s. d.) (a novel); OZANAM, Les Poetes franciscains en Italie au treizieme siecle (Paris, 1852), many successive editions - German tr. by JULIUS (Munster, 1853), Italian tr. by FANFANI (Prato, 1854); D'ANCONA, Jacopone da Todi, il Giullare di Dio del secolo XIII in Nuova Antologia, 2nd series, LI of the whole collection (Rome, 1880), 193-228, 438-70, reprinted in D'ANCONA, Studi della Letteratura italiana dei primi secoli (Ancona, 1884), 3-104; THODE, Franz von Assisi und die Anfange der Kunst der Renaissance in Italien (2nd ed., Berlin, 1904), 440-51; GEBHART, L'Italie mystique (Paris, 1890), 257- 70; ALVI, Jacopone da Todi (Todi, 1906) - full of inaccuracies, see Voce di San Antonio, XII (Rome, 1907), 19-20; BRUGNOLI, Fra Jacopone da Todi, publication of Societa internazionale di Studi Francescani in Assisi (Assisi, 1907). (3) ON WORKS AND PARTICULAR QUESTIONS. - BOHMER, Jacopone da Todi ... in Romanische Studien, I (Halle, 1871), 123-61; MOSCHETTI, I Codici Marciai contenenti Laude di Jacopone da Todi (Venice, 1888); TENNERONI, Inizii di antiche Poesie italiane religiose e morali con prospetto dei Codici che le contengono e Introduzione alle Laudi spirituali (Florence, 1909), preparatory work for critical edition of Jacopone. Partial German translation of Jacopone's poetry, with good introduction: SCHLUTTER AND STORK, Ausgewahlte Gedichte Jacopone's da Todi (Munster, 1864); FELDER, Jacopones Marienminne (Stans, 1903), Franch tr. La Madonne dans les Poesies de Jacopone de Todi in Etudes Franciscaines (Couvin, Belgium, March and April, 1904); LATINI, Dante e Jacopone e loro contatti di pensiero e di forma (Todi, 1900). On the Stabat Mater Dolorosa see JULIAN, Dictionary of Hymnology (2nd impression of 2nd ed., London, 1908), 1081-84, where the numerous English translations, old and new, are indicated; see, ibid., 575 and passim; CHEVALIER, Repertorium Hymnologicum, II (Louvain, 1892), 599-600, with copious bibliography; HENRY, The Two Stabats in American Cath. Quarterly Review, XXVIII (1903); GIHR, Die Sequenzen des römischen Messbuches (Freiburg im Br., 1887), 80-130; TENNERONI, Lo Stabat Mater e Donna del Paradiso (Todi, 1887); COLARULLI, La Satira, "O Papa Bonifatio, molt ay jocato al mondo", e la Sequenza "Stabat Mater" di Fra Jacopone da Todi (Todi, 1906); MARINI, L'Estetica dello Stabat Mater (Siena, 1897); GIOIA, LO "Stabat Mater Speciosa" di Jacopone da Todi (Rome, 1892); GHILARDI Il B. Jacopone da Todi e la sua prigionia in Luce e Amore, III (Florence, 1906), 931-36.
LIVARIUS OLIGER
  STABAT  MATER  SPECIOSA
An edition of the Italian poems of Jacopone published at Brescia in 1495 contained both Stabats; but the Speciosa fell into almost complete oblivion until A.F. Ozanam transcribed it from a fifteenth-century manuscript in the Bibliothèque Nationale for his "Poètes Franciscains en Italie au Treizième siècle", Paris, 1852. He thought Jacopone had composed both Stabats at the same time; and remarking of the Dolorosa that "this incomparable work would have sufficed for the glory of Jacopone", he confesses that he gave up the attempt to translate the Speciosa in verse, and concluded to present both hymns in simple prose, because "the untranslatable charm of the language, of the melody, and of the old quaintness, I feel are escaping me". The Anglican hymnologist, Dr. J. M. Neale, introduced the Speciosa to the English-speaking world in 1866, and ascribed it to Jacopone. Dr. Schaff dissents. "This is improbable. A poet would hardly write a parody on a poem of his own." Noting the unfinished style and the imperfect rhyme of the Speciosa, Neale thought it indicated the work of an apprentice shaping his hand to the work of Latin verse -- in which case it must have preceded the Dolorosa, which is a perfect piece of work. Schaff, however, points out that the opening words of the Dolorosa were borrowed from the Vulgate Latin (John 19:25) "with reference to Mary at the Cross, but not at the Cradle", and also that the sixth line, "Pertransivit gladius", might have suggested the similar line of the Speciosa, "Pertransivit jubilus", but not vice versa. Coles doubts "a simultaneous birth, or even a common parentage". In his "Essay on Minor Rites and Ceremonies" Cardinal Wiseman seized on the parallelism of contrast in the two poems -- similarity of form and phrase, and complete antithesis of theme and thought. Finally, it should be said that the great ruggedness of the Speciosa may be due to the carelessness of copyists.
Stabat Mater Dolorosa and the Bible
Although Christianity's concept of  "God" is largely male, a feminine perspective exists and expresses itself primarily in two religious texts: the Magnificat and the Stabat Mater.  The Magnificat (a biblical text) pictures Mary's joy at the Annunciation of Christ's birth.  The Stabat Mater expresses, in its first eight stanzas, a deeply felt compassion for the mother of Christ, standing by the cross on which her son hangs. Stanza 2 refers to the prophesy of Simeon, who tells Mary: "and a sword will pierce your heart" (Luke 2, 35).  After that, the poet prays fervently to the Madonna to let him share her grief, to let him suffer with Jesus, and for her intercession when he's faced with Judgment Day.  In the last stanza he addresses Christ himself, praying for a place in paradise.
Stabat Mater Dolorosa as Musical Inspiration
Since the Middle Ages, both texts have inspired over 200 composers, which is
surprising.   Any choir girl will tell you:  the text of the Stabat Mater is 20 couplets
long, with a rigid form and rhythm, and little dramatic variation.  The sentiment
expressed (from beginning to end) is dejection.
This composition illustrates the tension inherent in liturgical music: a struggle between a religious message and the artistic expression.  Saint Augustine already posed this question:  is the soul comforted by hearing a choral because of its appeal to faith?  Or because of the beautiful melody?  When Gregorian chants were at their most popular, the text had priority in church music; but, gradually, the music itself gained in importance.  In the early 1700s, people passionately argued over this.  Some objected to the "worldly influences" that were inching into church music in the form of operatic ensembles, chorals, and musical accompaniment.

Stabat Mater Dolorosa and the Liturgy
Originally set to a Gregorian melody, Stabat Mater functioned for awhile in the Catholic liturgy as a sequence, in which every melody was sung only twice, so that each pair of stanzas got a new melody.   Shorter versions also existed as psalm-like songs.
Although these never became part of daily Mass, they were used during certain celebrations within the liturgical calendar. Technically, the sequence was the addition of text to the final melisma of the Alleluia, as a means of helping choirs memorize it.  In medieval times, the sequence established itself as an independent piece in which music and text were closely related; as such it became one of the most influential of all the literary and musical forms of the Middle Ages.  In the 16th century, the number of sequences [more than 4500!] had sprawled into variations so unwieldy, performing this piece interfered with normal liturgical rituals.

Another development was that Renaissance composers increasingly began to make use of exceedingly complicated polyphony, which certainly did not help listening to the text. This, and the fact that the texts were not taken from the Bible, were the reason that all sequences, with the exception of four (Victimae paschalis laudes, Veri sancte spiritus, Lauda Sion, and Dies Iriae), were banned by the Council of Trent (1545-1563) -- the Stabat Mater included.  It was not allowed to be sung during services anymore, only at other religious manifestations.   But by 1727 it had definitely returned as part of the liturgy by the initiative of Pope Benedict XIII, as fifth sequence in the missal.  

This is the year its placement was prescribed as a sequence for Mass of the Seven Sorrows of Mary (September 15), on Friday before Holy Week, as well as their corresponding offices. The Stabat Mater has also been retained as an optional sequence for September 15 in the reformed Roman Missal, and as the hymn for the Office of Readings, Morning Prayer, and Evening Prayer in the new Liturgy of Hours. The Stabat Mater's popularity is reflected by its use in the popular devotion of the Stations of the Cross.  [Can you hear the hymn?] 
  Stabat Mater: Its Place in Music
During the 16th century, the sequence motet was a favorite form among important musical composers.  Stabat Mater was frequently given elaborate polyphonic settings. A model of such settings is Palestrina's famous Stabat Mater which employs two choruses and combines several couplets to suggest larger musical units within the total composition. During the 17th and 18th centuries, Stabat Mater inspired large works for chorus and orchestra. The hymn's text was divided into a number of autonomous and differentiated movements.  Compostions of this type were created by Seffani, A. Scarlatti, Pergolesi, Boccherini, and F.J. Haydn.  During the 19th century, the popularity of Stabat Mater's text is evident by its place in the work of Verdi, Rossini, Schubert, and A. Dvorak.
 Source: http://www.stabatmater.info/reliback.html
  Stabat Mater - Hebrew translation. 
Translation:  I received a rhyming translation into Hebrew of a part of the poem from Agnus Moulij, made by Yoram Brunuvsky, Israeli poet and critic, from the Vatican version (in Transcript to Latin alphabet) and from Bertie Aronson I reveived another - complete - one by Ido Abrabaja. The numbers (1) in the text have been added for pronunciation purposes.
For purposes of comparison  the complete Latin text follows:

Stabat Mater dolorosa
iuxta crucem lacrimosa
 dum pendebat Filius

Cuius animam gementem
 contristatem et dolentem
pertransivit gladius

O quam tristis et afflicta
fuit illa benedicta
Mater Unigeniti

Quae moerebat et dolebat
 et tremebat cum videbat
nati poenas incliti

Quis est homo qui non fleret
 Matri Christi si videret
in tanto supplicio?

 Quis non posset contristari
 Matrem Christi contemplari
dolentum cum filio?

Pro peccatis suae gentis
vidit Iesum in tormentis
 et flagellis subditum

Vidit suum dulcem natum
 moriendo desolatum
dum emisit spiritum

Eia Mater, fons amoris,
 me sentire vim doloris
 fac ut tecum lugeam

Fac ut ardeat cor meum
 in amando Christum Deum
 ut sibi complaceam

 Sancta Mater, istud agas
 crucifixi fige plagas
 cordi meo valide

Tui nati vulnerati
tam dignati pro me pati
poenas mecum divide

Fac me vere tecum flere
 crucifixo condolere
donec ego vixero

 Iuxta crucem tecum stare
te libenter sociare
in planctu desidero

Virgo virginum praeclara
 mihi iam non sis amara
 fac me tecum plangere

Fac ut portem Christi  mortem
passionis eius sortem
 et plagas recolere

 Fac me plagis vulnerari
cruce hac inebriari
 ob amorem filii

 Inflammatus et accensus,
per te, Virgo, sim defensus
in die iudicii

 Fac me cruce custodiri
 morte Christi praemuniri
confoveri gratia

Quando corpus morietur
fac ut animae donetur
paradisi gloria. Amen
Stabat Mater Speciosa

 

 

Stabat Mater speciosa
Iuxta foenum gaudiosa
Dum iacebat parvulus

1

The beautiful Mother
stood joyously at the crib
in which her child lay

Cuius animam gaudentem
Laetabundam et ferventem
Pertransivit iubilus

2

Through her exultant soul
Dancing with joy
Went a song of rejoicing

O quam laeta et beata
Fuit illa immaculata
Mater unigeniti!

3

O how jubilant and blessed
was the immaculate
Mother of the Only-begotten

Quae gaudebat et ridebat,
Exultabat cum videbat
Nati partum incliti

4

O how happy and laughing
And exultant did she watch
The birth of her divine son

Quis est, qui non gauderet,
Christi Matrem si videret
In tanto solacio?

5

Who would not rejoice
If he saw the Mother of Christ
In such comfort?

Quis non posset collaetari,
Piam Matrem contemplari
Ludentem cum Filio?

6

Who would not jubilant too
Watching Christ's Mother
Playing with her son?

Pro peccatis suae gentis
Vidit Iesum cum iumentis,
Et algori subditum.

7

For the sins of His people
Amidst beasts of burden she saw
Jesus subjected to the cold.

Vidit suum dulcem natum
Vagientum adoratum
Vili diversorio

8

She saw her sweet offspring
That she adored, crying
Swathed in cheap bandages

Nati Christus in praesepe
Coeli cives canunt laete
Cum immenso gaudio

8a

For just-born Christ in his crib
The angels sing joyously
And in great rejoicing

Stabat senex cum puella
Non cum verbo nec loquela
Stupescentes cordibus

8b

The old man stood at his young wife
Without speaking, and his heart
Filled with unspeakable wonder

Eia Mater, fons amoris
Me sentire vim ardoris
Fac, ut tecum sentiam

9

Oh Mother, fountain of love
Make me feel your ardour
Let me share it with you.

Fac, ut ardeat cor meum
In amando Christum Deum
Ut sibi complaceam

10

Make my heart burn
With the love of Christ-God
And find grace in his eyes

Sancta Mater, istud agas,
Pone  nostro ducas plagas
Cordi fixas valide.

11

Blessed Mother, be not harsh
Cause your sufferings
To be fixed deeply in my heart.

Tui nati coelo lapsi,
Iam dignati foeno nasci,
Poenas mecum divide.

12

With your child from heaven
Let me share my part
Of the penance He deigns to bear

Fac me tecum congaudere
Iesulino cohaerere
Donec ego vixero

13

Make me rejoice with you,
and share the adoration of Jesus,
as long as I shall live

In me sistat ardor tui
Puerino fac me frui
Dum sum in exilio

13a

May your ardour fill me
May the child be my refuge
In my exile

Hunc ardorem fac communem,
Ne me facias immunem,
Ab hoc desiderio.

14

Familiarize me with this ardour
Make that I do not turn
From this desire.

Virgo virginum praeclara,
Mihi iam non sis amara
Fac me parvum rapere

15

Virgin, most exalted among virgins,
Be not bitter towards me,
Let me take the child in my arms

Fac, ut portem pulchrum fortem
Qui nascendo vicit mortem,
Volens vitam tradere.

16

Let me have the strength of him,
Who by his birth conquers death,
And is willing to give his life.

Fac me tecum satiari,
Nato tuo inebriari,
Stans inter tripudia

17

Let me be with  you fulfilled,
Intoxicated with your first-born
Under such good omens.

Inflammatus et accensus
Obstupescit omnis sensus
Tali decommercio.

18

Thus aflame with fire of love,
All feelings are silenced
By such selflessness

Fac me nato custodiri
Verbo Christi praemuniri
Conservari gratia

19

May the first-born protect me,
And Christ's word strengthen me,
And his blessing save me.

Quando corpus morietur,
Fac, ut animae donetur
Tui nati visio

20

When my body dies,
Then let my soul behold,
The sight of your first-born.
Hebrew:  http://www.stabatmater.info/hebrew.htm
Amda HaEm HaMeyusereth, Etsel HaTslav BeVechi Memarereth, Haben Talui Al-Yad
Eth Nafscha HaMeyabeveth HaAguma VeHadoeveth Pelach Shalach Chad
Ma Atsuva VeNoasha Habrucha MiKol Isha Em Bna Yechida
SheHityasra BeKe'ev Rav, Birotha Et Yesurav, BeKol Gufa Her'ida.
Mi Haish Lo Yekonen, Kshyir'e Et Em Haben Mithyapachat Noashot?
Mi Lo Yitatsev Ima, Lo Yishka Letoch Ogma, Beatsmo Yichav Kashot?
Mi Lo Yitmale Chemla, Lenuchach Haem Hamela, Em Hamashiach?
Eth Yeshua Raatha, Beshel Ami Asher Chata, Maka ad Motho
Eth Chaviva Et Yekira Raatha Sovel Nora Ad Tset Nishmato.
Ho Haem, Makor Lekol Ohev,Imma, Shatphini Bakeev, Lo Ethabel Immech.

1. Em mokat jagon omedet, moel hazlav bocha, ro-edet, sjam taloei jehoshuah
2. Et libah hamitjapeach lahav hake-ev poleach, ma nora hoe jegonah
3. Ma nogah hie, ma sovelet hakdosha, ha em lejeled ha-echad ve een
4. Hako-evet, hado-evet, haro-edet lemareehoe sjel haben hamitjaser
5. Mie ha-isj een (1) nav jabee(1)sjoe kie jir-eh iemo sjel jeshoe nemakah bejagona.
6. Mie jimnah kolo me-begi, et jizkor et hatsadeket hachozeh be-tsa-ar
7. Al gethee amo kiper hoe, re-oe egegah mitjaser hoe, besjotim jalkoe ottoh.
8. Re-oe ha-ben ha-gaf mie pesjah, hagoweha, gasar jesjsha,hamotsi et nisjmato.
9. Em ahavah, harsjini ke-eveg laset, lamdini kan ietag lehit-abel.
10. Na izrie lie, sje-atsliach le-ehov et hamesjiach, we ezkeh begesed el.
11. Em kdoshah bimrom rakia, et ptsa-av sjel hamoshia loe garat betog libie.
12. Loe oegal laglok basevel sje-bavoerie saval hoe, sje-kiper al avonie.
13. Loe nitan lie be-emet levakot  et bneg hamet, kol od bachaim anie.
14. Moel hatslav kan la-amod wejachdav itag lispod, zeh jehi-jeh kol retsonie.
15. Betoela kdosha, em gesed, ana al tehie ko-eset, kie evkeh imag jachdav.
16. Kag esah zigro sjel jesju, et motto, et jisoerav, belibie echkok ptsa-av.
17. Begol mag-ovav pits-ini, besjigron hatslav mal-ini, be-ahavatie elav.
18. Kie tivar bie esj eloha, at machseh lie megavo-ah, behagia jom hadien.
19. Loe hatslav rak jisjmerenie, mot jehoshuahja jiz-agenie be- gesdo me-meromim
20. Oe-beglot goefie lamavet, nisjmatie tizkeh lasjevet, began eden le-olamin.
אם מוכת יגון עומדת
                             מול הצלב בוכה, רועדת
 שם תלוי בנה
את ליבה המתייפח
 להב הכאב פולח,
  מה נורא הוא יגונה
מה נוּגה היא,
מה סובלת הקדושה,
 האם לילד האחד ואין
ן
הכואבת, הדואבת,
הרועדת למראהו
של הבן המתייסר.
מי האיש עיניו יבֵשו
 כי יִראה אמו של ישו,
 נְמָקה ביגונה.
מי ימנע קולו
מבכי עת יזכור את
 הצדקת החוזה בצער.
על חטאי עמו כיפר הוא,
 ראו איככה מתייסר הוא,
 בשוטים ילקו אותו.
ראו הבן החף מפשע,
הגווע, חסר ישע,
 המוציא את נשמתו.
אם אהבה,
 הרשיני כאבך לשאת,
למדיני כאן איתך להתאבל.
נא עיזרי לי, 
שאצליח לאהוב את המשיח,
ואזכה בחסד אל.
אם קדושה במרום רקיע,
 את פצעיו של המושיע,
 לו חרט בתוך ליבי.
לו אוכל לחלוק
בסבל שבעבורי סבל הוא,
שכיפר על עווני.
לו ניתן לי באמת
 לבכות את בנך המת,
כל עוד בחיים אני.
מול הצלב כאן לעמוד
 ויחדיו איתך לספוד,
זה יהיה כל רצוני.
בתולה קדושה,
אם חסד, אנא אל תהי כועסת,
כי אבכה עימך יחדיו.
כך אשא זכרו של ישו,
 את מותו, את ייסוריו,
בליבי אחקוק פצעיו.
בכל מכאוביו פִּצעיני,
בשכרון הצלב מלאיני,
באהבתי אליו.
כי תבער בי אש אלוה,
את מחסה לי מגבוה,
בהגיע יום הדין.
לו הצלב רק ישמרני,
 מות יהושע יזכני בחסדו ממרומים.
ובכלות גופי למוות,
 נשמתי תזכה לשבת, בגן עדן לעולמים.
My Collection
1.         Anonyme

Soprano, tenor

Stabat

 

mater

Manuscrit

 

d'Ostuni

 

Vincent Dumestre

Le Poeme Harmonique

2.         Anonyme

Soprano, tenor

Tarentella

Les Pages & les Chantres de la Chapelle

Vincent Dumestre

Le Poeme Harmonique

3.         Anonyme

Soprano, tenor, bass

Stabat

 

mater

 

Intonation

 

 

Vincent Dumestre

Le Poeme Harmonique

4.         Anonyme

Choir

Versetti dello Stabat

a 3 voci maschi

 

Antonio Florio

Cappella de'Turchini

5.         Arvo Prat

choir

STABAT

 

MATER

 

Andrew Parrott

Taverner consort & choir

6.         Bach J S

choir

Stabat Mater

Psalm

 

51 –

(parodia)

 

Bwv

 

1083

Gunar Letzbor

 

Ars Antiqua < xml="true" ns="urn:schemas-microsoft-com:office:smarttags" prefix="st1" namespace="">Austria

St. Florianer Sangerknaben

7.         Bach J S

Soprano, Countertenor, strings, b.c.

Stabat Mater

Psalm

 

51 –

(parodia)

 

Bwv

 

1083

Maya Boog

Michael Chance

Thomas Hengelbrock

Balthasar-Neumann Ensemble

8.         Boccherini

Choir

Stabat

 

Mater

 

Robert King

The King's consort

9.         Bononcini

Choir

Stabat

 

Mater

Baker,Palmer,

Keyte

George guest

Schutz choir

10.        Browne  John

choir

STABAT

 

MATER

 

Andrew Parrott

Taverner consort & choir

11.        Caldara

Choir

Stabat

 

Mater

 

Christopher

The Sixteen

12.        Caldara

Choir

Stabat

 

Mater

Coro della Radio Svizzera Italiana

Rene Clemencic

Aura Musicale Budapest

13.        Charpentier

choir

Canticum ad Beatam Virginem Mariam

 

Stabat Mater

pour des religieuses

 

Jordi Savall

Le Concert des Nations

14.        D'Astorga

Choir

Stabat

 

Mater

 

Robert King

The King's consort

15.        Dvorac

Choir

STABAT

  

MATER

incomplete

Marko Munih

Choir & orch. Radio-telev. Ljubljana

16.        Dvorac

Choir

STABAT

  

MATER

Mathis,Reynolds,

Shirley-quirk

Rafael Kubelik

Symph.orch.BayerischenRundfunks

17.        Gregorian  songs

Choir

STABAT

 

MATER

 

Andrew Parrott

Taverner consort &  choir

18.        Haydn

Choir

STABAT   MATER

von Magnus, Bonney,Miles,  Lippet

Nikolaus Harnoncourt

Schoenberg choir,Concentus musicus Wien

19.        Howells   Herbert

Choir

Tenor

STABAT  MATER

Neill Archer

G.Rozhdestvensky

London

choir & sym. orch.

20.        Josquin Desprez

Choir

STABAT   MATER DOLOROSA

(Motet)

 

Philippe Herreweghe

La Chapelle Royale

21.        Others

Choir

Stabat  Mater

 

 

Passio

22.        Palestrina

Choir

Stabat

  

Mater

 

Andrew Parrott

Taverner cons& choir

23.        Palestrina

Choir

Stabat

  

Mater

Schola cantorum oxford

Jeremy

Summerly

Oxford

camerata

24.        Palestrina

Choir

Stabat

 

Mater

 

Brown

Pro cantion antiqua

25.        Penderecki

Choir

St

 

Luke

 

Passion (+Stabat

  

Mater)

Osten,Roberts,

Rydle,Lubaszenko

Penderecki

Polish radio symp. Orch. Krakow

26.        Pergolesi

Choir

Stabat

 

mater

j.Baker,Palmer, Hodgson,Keyte

Roger Norrington

St. John

college choir. Schutz choir

27.        Pergolesi

Choir

Stabat

 

mater

Les Pages & les Chantres de la Chapelle

Vincent Dumestre

Le Poeme Harmonique

28.        Pergolesi

Choir , sopran contralto

orch

 

Stabat

 

mater

Gemma Bertagnolli-soprano,

Mingardo-contralto

Rinaldo Alessandrini

Concerto Italiano

29.        Pergolesi

Choir,sopran mezzosopranorgan

 

Stabat

 

mater

Benackova, Vernerova-Novakova

Nemeckova0organ

Ambrozova

Prague

children choir

30.        Pergolesi

Sopra Contralto

Stabat

 

mater

Ticinelli-Fattori Minetto

Edwin Loehrer

Societa Cameristica di Lugano

31.        Poulenc

Choir

Stabat

  

Mater

Barbara Hendricks

G . Pretre

Choirf radio France, Nation.French orch.

32.        Rossini

Choir

Stabat

 

Mater

Iride Martinez-soprano Sara Mingardo-mezzo soprano, Charles Castronovo-tenor,

John Relyea-Basso

Christoph Spering

Chorus Musicus

 

Das Neue Orchester

33.        Rossini

Choir

Stabat Mater

Lorengar,Minton, Pavarotti,Sotin

Istvan Kertesz

London Symp Orch & Choir

34.        Rossini

Choir

Stabat Mater

Cecilia Bartoli

Vaness ,Araiza

Semyon Bychkov

Bavarian radio symph.orchest.

35.        Scarlati Alessandro

Soprano,alto

archi., b.c.

Stabat

 

mater

Gemma Bertagnolli-soprano,

Mingardo-contralto

Rinaldo Alessandrini

Concerto Italiano

36.        Scarlatti

Choir

Stabat

Mater

Baker,Palmer,

Hodgson,Keyte

Esswood

Roger Norrington

Schutz choir of london

37.        Scarlatti Domenico

Choir

Stabat  Mater

Harris,Clapton,

Byran-Wigfield

Francis Grier

Choir, Christ churchcathedral, Oxford

38.        Scarlatti Domenico

Choir

Stabat  Mater

a 10 voci e basso continuo

 

Rinaldo Alessandrini

Concerto Italiano

39.        Schola di Canto Fermo

Soprano, tenor, bass

Stabat

 

mater

Les Pages & les Chantres de la Chapelle

Vincent Dumestre

Le Poeme Harmonique

40.        Schubert

Choir

STABAT   MATER

D   383

Armstrong,Schaer,

Ramirez,Corboz

Huttenlocher,

Michel Corboz

Choir,Christ churchcathedralOxford

41.        Schubert

Choir

STABAT   MATER

D   175

York,Payne,Archer

George

Gardner

Monteverdi Choir,Orch. Revolutionnaire et Romantique

42.        Steffani

Choir

Stabat  Mater

 

Gustav Leonhardt

Koo & barokoest va de nederandse Bachereniging

43.        Szymanowski

Choir

Stabat

 

Mater

 

Karol   Stryja

Polish

State Phil. Choir & Orchest., Katowice

44.        Tuma

Choir

Stabat  Mater

 

Erik van Nevel

Currende

45.        Verdi

Choir

Stabat

 

Mater

 

Gardner

Monteverdi choir & orch

46.        Verdi

Choir

Stabat

 

Mater

Minton,

Zubin Mehta

L A master chorale & philar.orch

47.        Vivaldi

choir

Stabat

 

Mater

Rv  621

Burgess,

chamonin

watkinson

Jean claude malgoire

La grande ecurie,chamber du roy

48.        Vivaldi

choir

Stabat

 

Mater

Rv  621

Gritton,rigby,

Blaze,daniels

Robert king

The king consort

49.        Vivaldi

Contralto

Stabat

 

Mater

Rv  621

Sara Mingardo

Alessandrini

Concerto Italiano

50.        Vivaldi

countertenor

Stabat

 

Mater

Rv  621

Andreas Scholl

Chiara BANCHINI

Ensemble 415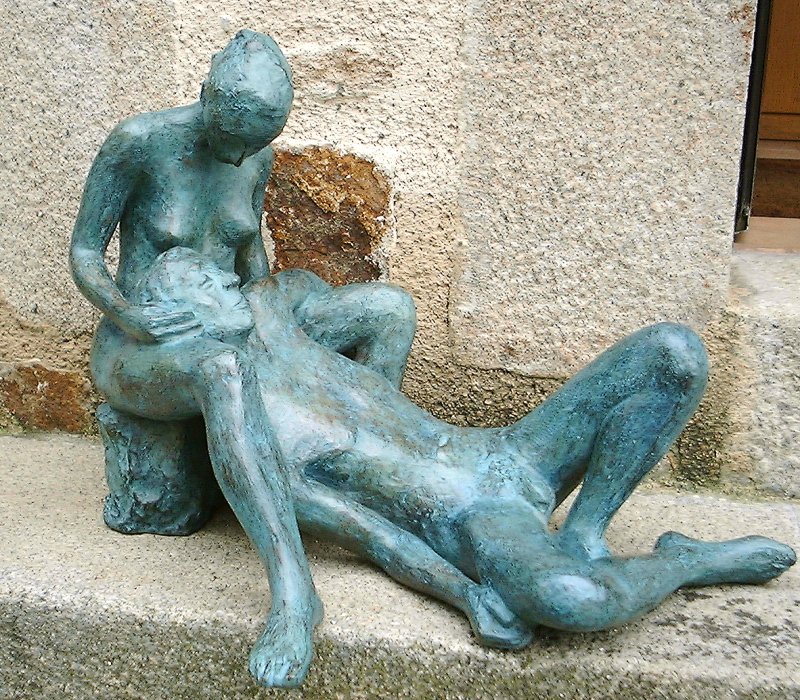 Francoise NAUDET
(1928 - 2008)