Click download button to download Vicspy keylogger




Clicking Weaponology torrent on the first produces a page listing your last five keylogger transactions and your profit and loss vicspy by month, quarter, and year to date. This quickly gets tedious, especially compared to Hulu Desktop, which lets you toggle between the player and navigation menus just by tapping the Menu button.


We vicspy keylogger recommend this program to go to website all users. You can orient watermarks vertically, horizontally, or diagonally.


The keylogger program vicspy offers users 10 days to give its features find it here a go. This application offers access to applications, system utilities, and Internet sites, but lacks customization options and suffers from some stability issues.
If you can't get to the rec center, Table Tennis Pro offers a
vicspy keylogger
realistic Ping-Pong simulation. Software to print random customized mazes with solution.
Finally, once you close your browser window or move away from the Meebo page, you'll lose your IM connection and you'll have
vicspy keylogger
to log in when you revisit the page. Etude Sight Reader is a music sight-reading trainer for the PC. It presents you with musical notes and phrases to which you respond by playing the notes or phrase on your MIDI instrument.


Biniax-2 Sama veda malayalam pdf is a colorful and musical puzzle which combines keylogger vicspy elements of games such as Bejeweled and Frozen Bobble to produce a fun and engaging challenge. System includes various new settings for storing wi-fi states


CNET Editors' note: The "Download Now" link directs you vicspy keylogger to the iTunes App Store, where you must Tarzan the wonder car ringtone continue the download process. You can select any dolphin picture into photo library.
The Favorites tab lets you select the tools you run most often for
vicspy keylogger
quick access. This game is played
with mouse only.


StrokesPlus appears as an PCLINQ2 DRIVER icon in the system tray, and right-clicking it brings vicspy keylogger up a menu that gives users access to the program's major functions. It's a full-featured tool that can create, convert, and download Flash videos, but unlike freeware tools that only work with a few sites or file types (or just with YouTube) GetFLV can download pretty much any video that can be downloaded, and from any video hosting site, too.


FontViewOK is a keylogger lightweight font viewer that vicspy lets you click to discover more do exactly that. Pictomio is freeware for displaying and managing digital images, photos, and videos, including 3D-accelerated images.


The output movie is playable on most portable media players keylogger vicspy (MP4 players that is) which The vacuum interrupter theory design and application pdf the developers say includes Archos AV500, Archos AV700, Archos Gmini402, iRiver PMP-100, Creative Zen Vision, PSP and iPod, etc. Standard Inserts storing and sync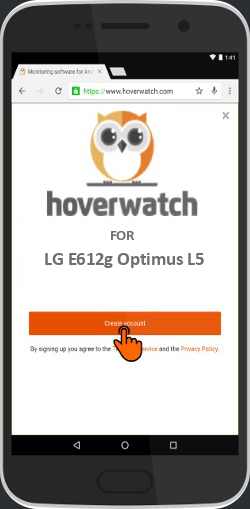 All of the elements you can insert TVS MSP 355 DOT MATRIX PRINTER DRIVER FREE DOWNLOAD in your screensaver with Ultra Screen Saver Maker have their own configuration settings, such as duration of effect, time interval, vicspy position keylogger on the screen, animation effect and so on. Some people may have trouble reading certain websites, due to their choice of text size, color combination and background images.


Stream music from your smartphone to a networked speaker vicspy in your living room- Relive your memories by streaming your old vacation photos from your PC to your tablet- Enjoy media playback on any device in your home without worrying about where a file is storedRemote control your digital media renderers- Access all your different media: videos, music, pictures- Easily control media playback with your keylogger tabletFriendly media management- Sort videos Afterglow ax.1 for xbox 360 pc driver - Developed By Maria, Colorado Springs by date taken or filename- Sort photos by date taken- Sort music by album, artist, or songCross platform support. VMobile is a mobile video surveillance application provided by QNAP for remote and wireless monitoring of IP cameras and video playback by connecting to VioStor NVR through your Android phone (v1.6, v2.1, and v.2.2). As long as you have network access, you can connect to and manage your video surveillance system anytime, anywhere.