Blog
Subscribe to posts
While blepharoplasty, or eyelid surgery, is meant to improve the appearance of the areas surrounding the eyes, it is still vital to keep the body healthy from within to speed up the healing process. Incorporating healthy foods into your diet will not only speed up your recovery after surgery, but it will also prolong the youthful glow that you now have. Here are some examples of eating right when recovering from an eyelid surgery.
Drink at least 64 ounces of water per day.
Water is an important part of a post-surgery recovery diet. It also reduces your risk of having side effects when you're on pain medication. Drinking lots of water will also minimize the chances of infection.
Eat a lot of eggs.
Egg yolks are rich in amino acids that are known to combat inflammation. Eggs also minimize pain and helps with the healing process as you recover from the surgery. Eggs are rich in antioxidants, and have been linked to the reduction of wound swelling.
Include an abundance of fruits and vegetables in your diet.
Fruits and vegetables are packed with essential vitamins and nutrients that help you heal and fight infection after you have gone through an eyelid surgery. Dark leafy greens, apples, pineapples, and broccoli all soothe swelling, and are ideal for boosting your immune system after constantly ingesting painkillers.
Dr. Alton Ingram is a reconstructive and plastic surgeon whose practice covers the whole gamut of reconstructive and cosmetic surgery, with the exception of craniofacial surgery. At present, he is based in Nashville, Tennessee. For more articles like this one, visit this page.
Breast augmentation is the most popular type of plastic surgery, according to the American Society of Plastic Surgeons. As a patient, there are more obvious recovery tips that will be recommended by your doctor, such as getting enough rest and taking prescribed pain medication. Still, there are more pointers to learn when you are trying to heal. Here are some things you can avoid making your recovery more bearable.
Stressing over bruising and pain.
It goes without saying that you will feel pain and constantly tired during the first three to four days after your breast augmentation. Instead of stressing out and wishing for the pain to go away, accept that it is temporary and will subside fast if you get enough rest and eat right. Expect swelling and mild bruising which will eventually go away over the next two weeks.
Taking a bath.
Your doctor will ask you to refrain from taking a bath for at least 10 days after your surgery. Use damp, soaped towels and wipe yourself in unwounded areas in case you really feel the need to freshen up. Don't go to pools, oceans, or spend time in a bathtub. To avoid any kind of infection, your wounds need to heal before they get wet.
Engaging in strenuous activities.
You might feel restless and antsy when you spend more than a week in bed. Remember that you must resist any urges to move a lot, as this could affect the healing of your wounds. Your doctor might recommend some movements as light walks, but absolutely don't exercise or do tiring chores for six weeks after your breast augmentation.
Dr. Alton Ingram is a reconstructive and plastic surgeon, raised in Baton Rouge, Louisiana, currently residing in Nashville, Tennessee. His practice focuses on reconstruction and cosmetic surgery, except for craniofacial surgery. For more articles on plastic surgery, visit this blog.
Signing up for a facelift procedure requires a lot of preparation before and after the surgery. And to maximize results, one should be in optimal shape before the procedure, and they must also take great care of their body during the healing period post-surgery. This is why diet plays an important role when it comes to facelift procedure. What you eat could determine what happens to your body before and after surgery. Here are some dietary guidelines to keep in mind before signing up for and while recovering from your procedure.
Before the procedure, avoid eating processed food and carbohydrates like rice, bread, pasta, and cereal. Carbohydrates are known to promote inflammation so consuming less of these could mean less discomfort during the initial stages of your healing phase.
What you'll need are fresh foods that are rich in antioxidants. Food like strawberries, blueberries, and raspberries gives you this plus a ton of energy to help your body maintain its many functions. Energy from these foods will be useful as movement is necessary to promote better healing through improved blood circulation.
To help replace carbohydrate-rich food, increase your vegetable intake. Just make sure the vegetables you consume are low-starch like tomatoes, asparagus, celery, bell peppers, eggplant, cauliflower, zucchini, Brussels sprout, broccoli, green beans, leeks, cabbage, and onions. A lot of these have vitamin C which is necessary for creating new collagen which helps the wounds heal.
Image source: zwivel.com
Alton Ingram, M.D., is a Nashville, Tennessee-based plastic surgeon whose practice focuses on all kinds of cosmetic and reconstructive surgery, except craniofacial surgery. Raised in Baton Rouge, Louisiana, he studied mathematics and philosophy at Yale University. Read more about facial plastic surgery by visiting this page.
Liposuction is a cosmetic procedure for improving the contours and shape of various parts of the body, from thighs, buttocks, and hips to the neck and chin. It often complements other plastic surgery procedures like a tummy tuck, facelift, and breast augmentation.
Image source: rd.com
Plastic surgeons caution patients not to treat liposuction as a weight loss solution but more of an enhancement procedure. In short, one has to approach it realistically, as it won't get rid of cellulite.
A good candidate for a liposuction is first of all expected not to go beyond 30% of his or her ideal weight. The would-be patient should likewise not be a smoker and should ideally have firm yet elastic skin. If one has health issues related to a weak immune system, diabetes, or a heart disease, liposuction is not recommended.
Before undergoing the procedure, one should consult with the surgeon to state his or her goals and understand the risks, benefits, and cost involved. The surgeon will then instruct the patient on best preparations, including diet and alcoholic restrictions.
Image source: liposuction.com
Recovery period is relative, but in most cases, it takes about two weeks to return to normal routines. Patients should expect soreness, swelling, and bruising in the area for a few weeks. Surgeons may ask patients to wear a compression garment for up to two months, the best way to control the swelling, and prescribe antibiotics to prevent infection.
Dr. Alton Ingram focuses his practice on all kinds of cosmetic and reconstructive surgery, with the exception of craniofacial surgery. He is currently based in Nashville, Tennessee. For more posts on various cosmetic surgery practices, go to this blog.
With the proliferation of online gift vouchers, influencers, and variable discounts, more and more people are considering getting cosmetic surgery. However, there are still people who are apprehensive about undergoing such procedures because they don't know all the information. And given that these procedures are deeply personal, you can't blame people for wanting to know more. Here are some of the cosmetic surgery questions regarding modern procedures. 
There are a lot of questions on liposuction, the most pressing of which is if the fat would return after the procedure. The answer here is no … and yes. Liposuction removes fatty cells from a body part. However, if a patient's poor health lifestyle doesn't change, there is a big chance for remaining fat cells to multiply and grow. 
Botox is another popular procedure. People often ask how long the results last. Botox injections can last anywhere from four to six months. However, there are some cases were results only last for two months. 
Breast augmentation is far much safer these days, but women are still asking if today's implants leak silicone. The answer here is no. Liquid silicone in a sac is no longer used. The substance employed today is more gel-like which cannot be punctured nor can it leak into the body. 
Lastly, the popularity of chemical peels has had people asking how it works. Chemical peels work by burning off the top layer of skin to encourage the growth of newer, healthier skin. 
Dr. Alton Ingram has published articles in peer-reviewed journals, with his works placing emphasis on human anatomy, medical devices, surgical techniques, finance, and law. Dr. Ingram studied mathematics and philosophy, graduating magna cum laude at Yale University. For more on cosmetic surgery, follow this Twitter page.
Facial sculpting, also known as facial contouring, refers to a surgical procedure done to improve the appearance of the face or to enhance facial features. People often go through the procedure to improve the proportion and outline of the face, allowing for more balance and symmetry.
The elective cosmetic surgery begins with a CT scan of the patient's bone structure and facial tissues to guide the surgeon in determining the desired look. Facial sculpting often involves contouring the cheeks, cheekbones, lips, forehead, and the nose. There is no one fixed procedure in facial sculpting; often the procedure is customized to the needs of the patient and can become a series of appointments for various techniques such as fat removal, bone trimming, and facial implants.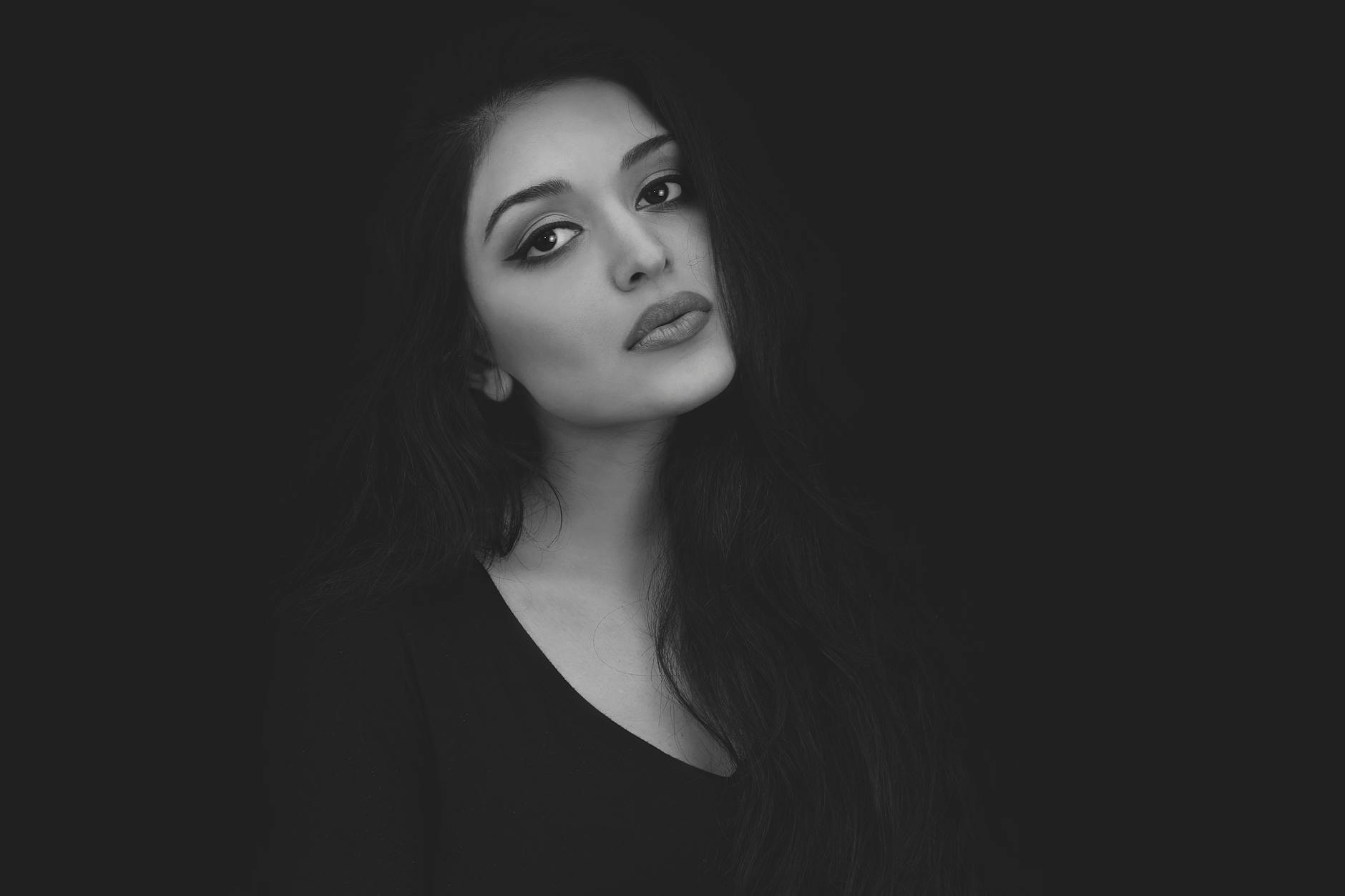 Image source: pexels.com
Facial sculpting is an alternative to cosmetic injectables and is often undergone to remove jowls, frown lines, and a double chin. It likewise tones and treats wrinkled or loose skin on the face, neck, and arms as a person ages. Sometimes people go through the procedure to make the cheekbones higher or for a brow lift.
People prefer this method more and more as the procedure gives long lasting and visible results. There is no recuperation required, and it does not leave scar tissues nor have any side effect. The procedure is safe, and the results are immediate and effective.
Image source: westendsalonboulder.com
Dr. Alton Ingram is a Nashville, Tennessee-based plastic surgeon whose practice focuses on all kinds of cosmetic and reconstructive surgery, except craniofacial surgery. He is a member of the American Medical Association, American Academy of Cosmetic Surgery, and Tennessee Medical Association. More on Dr. Ingram's work here.
Liposuction—also called lipoplasty, lipectomy, or lipo—is a type of cosmetic surgery that breaks up and "sucks" out fat. The procedure is often done on the neck, buttocks, calves, thighs, and abdomen.
The cosmetic procedure is very prevalent in the U.S., with more than 300,000 procedures carried out each year. Though having a liposuction procedure involves going under general anesthesia, a patient must remember that it is cosmetic or aesthetic in nature. This means that it is not a weight-loss method nor a treatment for obesity.
People who have liposuction usually have a stable body weight; the main reason for the procedure is to permanently remove undesirable fat deposits in specific parts of the body. Keep in mind that liposuction is not meant to remove stretch marks, cellulite, or dimples in the body.
Still, signing up for the procedure has significant health benefits, including treating some medical conditions. These conditions include lymphedema, a chronic condition in which excess fluid gets collected in body tissues, which then leads to swelling. This swelling commonly happens on the arms or legs, and people decide to have liposuction to reduce both the discomfort and pain.
Liposuction can be performed by a surgeon to deal with benign, fatty tumors called lipomas. It is also done for gynecomastia, the accumulation of fat under a man's breasts. The procedure is beneficial too to those that have lipodystrophy syndrome, wherein fat develops excessively on one part of the body and is lacking in others. The procedure improves the patient's appearance by providing a more natural-looking body-fat distribution.
Dr. Alton Ingram is a Nashville, TN-based plastic surgeon. He has published articles in peer-reviewed journals on human anatomy, surgical techniques, medical devices, finance, and law. For related reads, go to this blog.
These days, it seems that the bigger and more popular something is, the more misconceptions people have about it. Cosmetic surgery over the years has expanded its horizons and is now sought all over the world, becoming a multi-million-dollar industry. Naturally, many people think they know about the field and have spread myths about its many procedures. Below are three of the most common ones.
Scarring in cosmetic surgery is painful and ugly, and cannot be avoided.
People believe that since cosmetic surgeon need to cut up a few patches of skin, scarring will end up ruining the entire thing. This isn't true at all. Surgeons have been trained to make minimal incisions in places that people won't notice the scars. So yes, while there are scars, they are barely there, if at all, noticeable.
Cosmetic surgery is purely for vanity.
This is more of a half-truth than a myth, but it is so prevalent that the reputation of cosmetic surgery, cosmetic surgeons, and cosmetic surgery patients have taken a hit. While a huge percentage of patients have cosmetic surgery to look younger, the procedures also help restore proper function to areas that have been damaged due to an injury or illness.
Cosmetic surgery is forever.
Cosmetic surgery isn't permanent, although it may take up to a decade before certain parts need to be retouched. Facelifts last about eight years; blepharoplasty, up to 15 years.
Alton Ingram, M.D.'s practice focuses on reconstructive and cosmetic surgery. He is also involved with several nonprofit organizations, including Operation Smile, Doctors Without Borders, and Habitat for Humanity. More articles on cosmetic surgery can be found here.
There are many noticeable changes a woman's body goes through after childbearing – more so if she has given birth to more than one child. To restore as much as possible her previous shape and appearance, she could decide to undergo a mommy makeover procedure at least six months after childbirth.
It is typically done as a single-stage procedure, with the patient being able to select from many techniques, which are comprised of a combination of different cosmetic surgeries. Her choice depends on several factors, such as the desired amount of restoration, placement of the incisions, and types of implant used.
Some of the cosmetic procedures that a mommy makeover can include are the following:
Breast lift
After a woman gives birth, she automatically produces breastmilk, which can cause the breasts to expand and contract significantly, leaving them eventually with flatter, sagging breasts. This can be solved by surgical lifting, which can also be supplemented by breast augmentation.
Liposuction
Most women have extra fat deposited on their abdomen, hips, or thighs after bearing a child. A possible and safe way of removing these fats is a liposuction procedure.
Tummy tuck
Also called abdominoplasty, a tummy tuck procedure is done to remove excess fat and skin and repair any muscle damage on the abdomen, which commonly occurs during pregnancy. What results is a smoother and firmer abdominal profile.
Reconstructive and plastic surgeon Alton Ingram, M.D., practices cosmetic surgery in Nashville, TN. Aside from his medical practice, he has also published articles on peer-reviewed journals on human anatomy, medical devices, surgical techniques, finance, and law. Read more about Dr. Ingram here.