School Events/Good News Blog
Subscribe to posts
Congratulations to
  I.S. 240 Magnet School of STEM for participating, for the first time ever, in the 
Future City Competition
 (regional). They sent 8 teams of 8th grade students to represent their school. Two cities received special awards for "Most Innovative Design of Infrastructure System" and "Best Land Surveying Practices". 
We are proud of their accomplishments and hard work!  
Today, our Shell Bank 7th grade students engaged in their first College Access for All workshop facilitated by Pathway to Purpose NYC. Our 7th grade students w
ill continue to engage in additional workshops this school year and learn more about college such as the various types of colleges, financial aid, and the cost of living. 
Students are also eager to attend one of the upcoming field trips to SUNY Purchase, Rutgers University or UCONN.


On January 17th Ms. Kleinman and Ms. Comer's 2nd grade class presented their Solar System Projects to their family members. Each student showcased their project in front of the class for the audience members. The parents loved the presentations.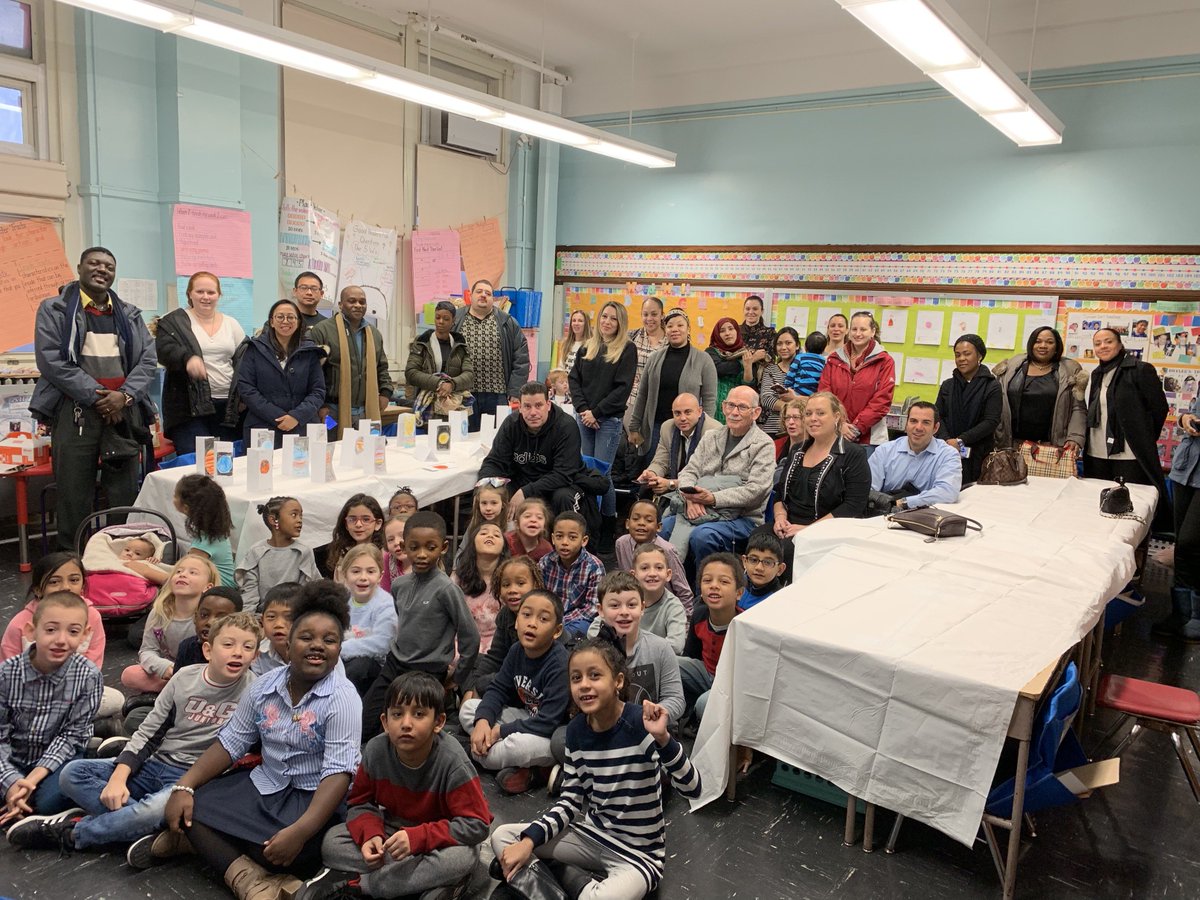 On Tuesday, January 15, 2019, P.S. 315's Physical Education teachers held a Multicultural Game Day for all grades. Students from our school learned about the diverse sports that are played around the world. Shout out to Mr. Pacheco and Ms. Cabrera for the games they had set up for the kids and teachers to enjoy!
At the January 10th Presidents' Council Meeting,  Superintendent Bove, thanked parents for their dedication and complimented leaders in attending their monthly Presidents Council Meetings. Ms. Bove spoke with our parent leaders regarding our district goals, focusing on math and the variety of ways our students are learning. 
Heather Fiorica, Family Leadership Coordinator reviewed the Community Education Council Election timeline, process and encouraged all parents to apply. 
Ms. Fiorica also presented a workshop on the nomination and election process of PA/PTAs. During the workshop we went over best practices, 
role-play and gave out vital election documents. 
On January 9th we held our first district parent coordinator meeting of the new year. 
Superintendent Bove spoke with parent coordinators on how we can educate families on inclusive education.   
Executive Superintendent Freeman recognized and thanked parent coordinators
 on their partnership with PA/PTAs and the community. She reminded us on the Chancellor's Priorities and how we must empower families to help ensure student success & equitable outcomes. Linda Dalton, Family Support Coordinator, reviewed our District & School Survey Results, upcoming deadlines and events including the NYS Survey in February.  
We had a very i
nformative session on Students in Temporary Housing given by Charlene Mitchell, STH Regional Manager. Explaining how school staff can support families.  We thank 
Ellen McHugh 
of 
Parent to Parent NYS
 for sharing resources and workshop information for families.