offenes DBA-Turnier 2016 in Bern

DBA 2016 open tournament in Berne/Switzerland
Samstag, 7. Mai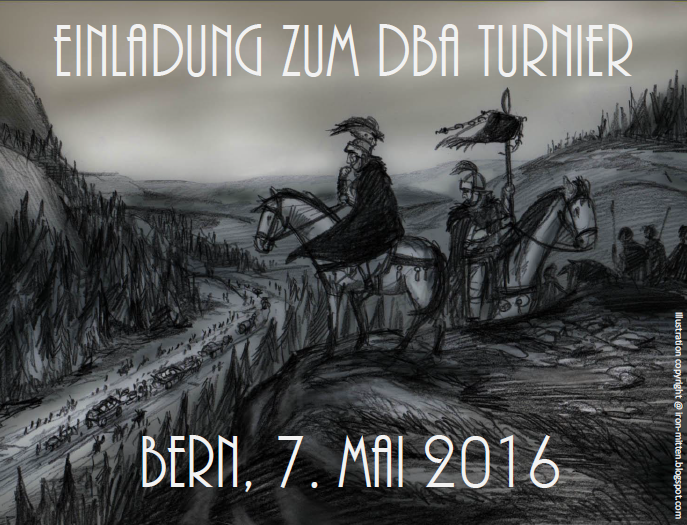 Das Turnier war offen für 15mm Armeen aus allen Armeelisten der DBA-Versionen 2.2 und 3.0. Gespielt wurden 5 Spiele nach den Regeln DBA 2.2+.

The tournament was open for all 15mm armies from books I to IV of DBA 2.2 and 3.0. The battles have been played according to DBA 2.2+ rules.

Rangliste /
Tournament ranking
 Rang

 Name
 Armeenummer

 Armeename
 Punkte
 1
 Rolf
 IV/76
 Early Burgundian

 185
 2
 Laurence
II/3

 Classical Indian

 145
 3
 Korbi
 IV/61
 Italian Condotta Genuese

 142
 4
 Jiri

    

IV/43c
 Later Hungarian

 111
 5
 Menic
 II/53
 Ancient British

 100
 6
 Maerk
IV/13b (3.0)

 Medieval German

 90
 7
 Andreas
II/3

 Classical Indian

 75
 8
 Fränä
III/29

 Thematic Byzantine

 56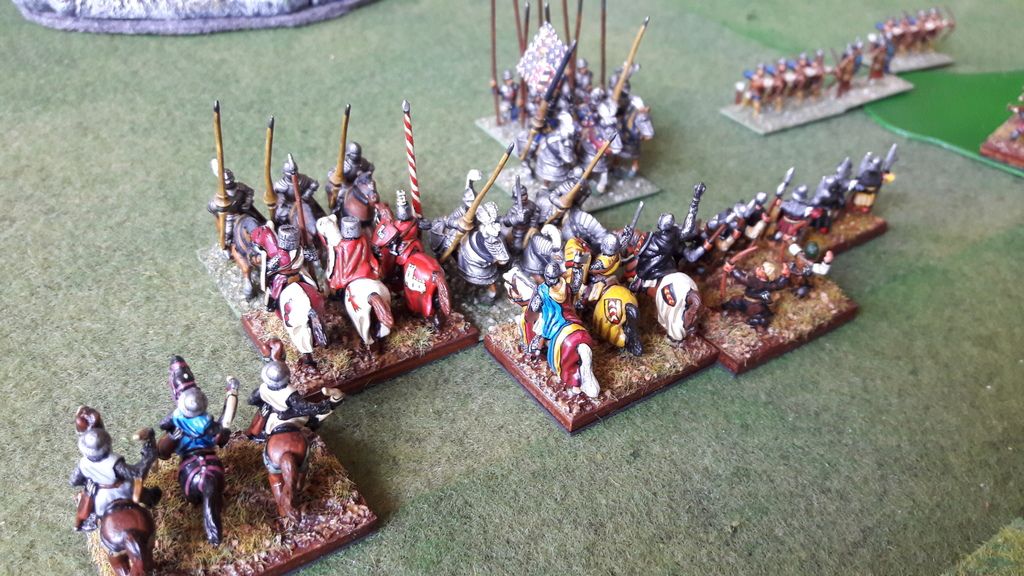 Burgundische und deutsche Ritter prallen aufeinander

burgundian and german knigths clashing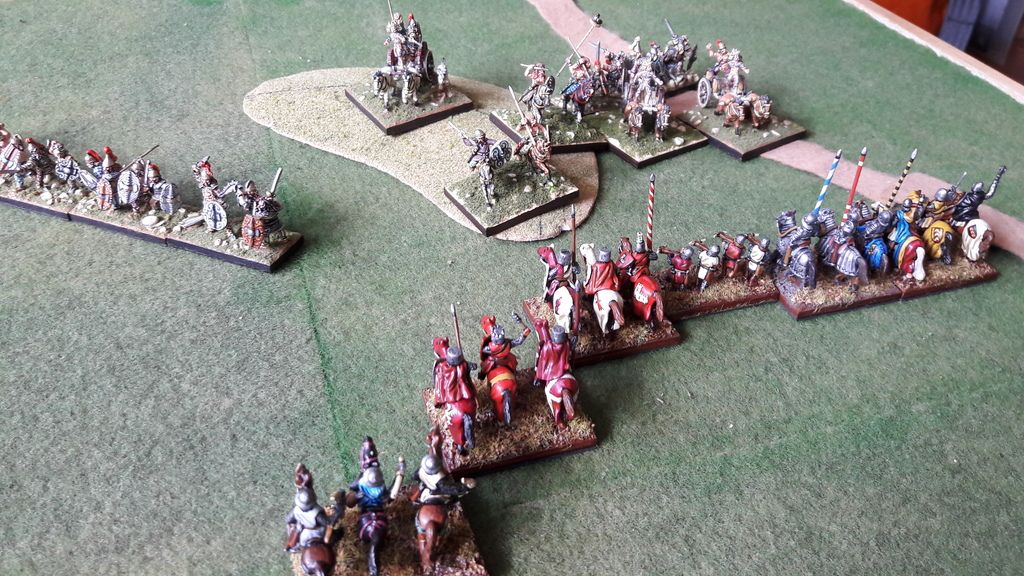 meine deutschen Ritter nehmen sie die britischen Streitwagen vor (was nicht gut ausging)

my german knights take on the british chariots (which did not turn out well)
a light horse attack on an indian elephant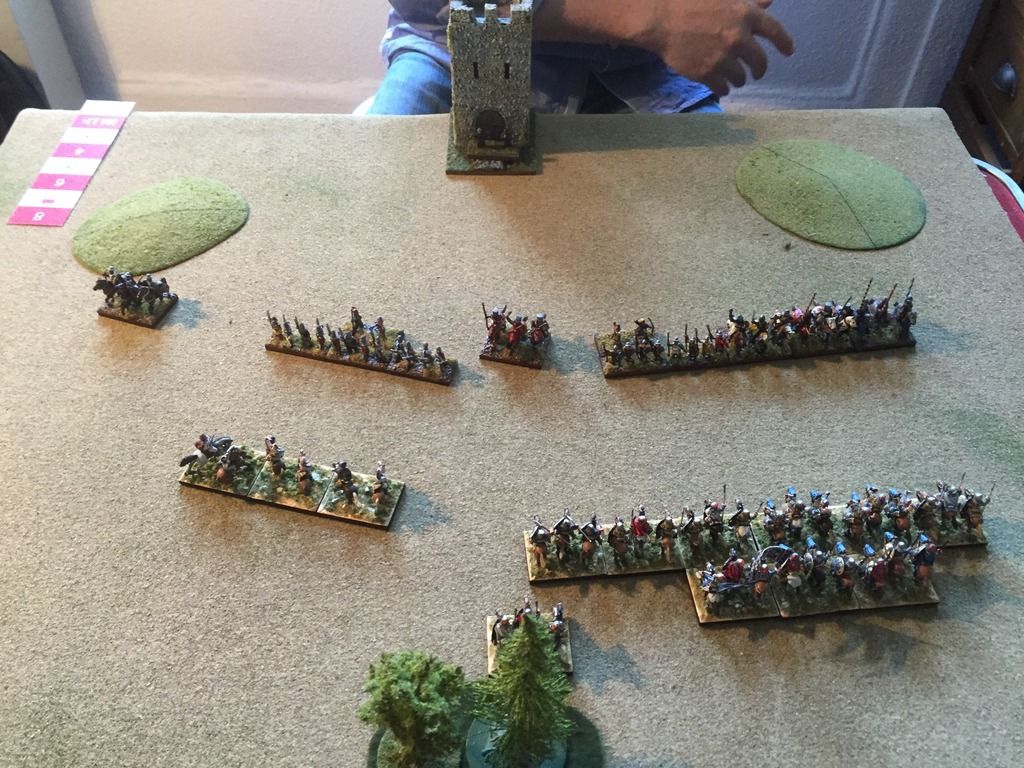 deutsche Ritter (oben) gegen Byzantiner aus der Themenzeit

german knights (upper part of the picture) vs. thematic byzantines



eine indische Schlachtreihe

Das Turnier war von Fränä und Menic perfekt organisiert und hat grossen Spass gemacht, vielen Dank!

Frühere Anlässe /
earlier events:
DBA-Spieltag
2011
in Solothurn zum Thema "Alexander der Grosse"
DBA-Turnier
2012 
in Solothurn zum Thema "die römische Antike im östlichen Mittelmeer"
DBA-Turnier 2012 in
Altendorf
DBA-Turnier Solothurn 2013
zum Thema "das Ende des römischen Reichs in Europa"
DBA-Turnier Solothurn 2014
zum Thema "Karl der Grosse"