Pack News
Pack News
What the Entire Pack is "Doing" Together...
Subscribe to posts
Our next pack meeting will be 
Cake Bake on 

Monday, May 6th at 6:45pm.

 
This is to allow scouts to bake over the weekend. Cake check-in and viewing begin at 6:45 p.m. Cake registration closes at 7:00 p.m and Judging begins right after. See 
Contest Rules
.
Come to our Open House on Wednesday April 10th at 6:45pm to learn about Cub Scouts and Pack 995. Families with boy or girl in grades TK to 4th are welcome to join. Come with your child to the Open House where we will have games for kids, and information session for parents. 
Sign our interest list at 
https://forms.gle/SF7NK5uzzexQ3WBZA
Our Spring camping will be on Saturday April 20
th
3:00pm - Sunday 21
st
10am at Anthony Chabot Regional Park Two Rocks site. All scouts are encouraged to join.
We will join other Cub and Scouting groups for the Odyssey Overnight at Chabot Space & Science Center, February 23rd 5pm - 24th 10am.  Program has segments that will fulfill the astronomy merit badge requirements. More details of program and signup at https://goo.gl/forms/5DW2clAqbVFg6Ykh1.
$80 per youth / $60 per adult. $20 extra for catered dinner & breakfast. Deadline to sign up is February 12th.
Our next pack meeting will be on Monday February 4th 6:30pm - 8:30pm in Hidden Hills Elementary MPR and it will be Blue & Gold dinner, celebrating the Cub Scouts birthday. It will also be celebration of Webelos 2 scouts earning Arrow of Light rank and bridging to Boy Scout Troops. Scouts should be in class A uniform. Volunteers helping to setup need arrive at 6pm.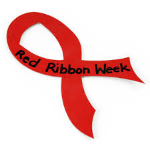 Red Ribbon's week is October 23-31, 2018. Our pack will help Hidden Hills Elementary to hang and take down the ribbons. Our coordinator, Diana Kaplenko in Wolf Den 3, has set Red Ribbon hang up date to be Sunday the 21st at 3pm; and take down the ribbons on Saturday the 27th at 3PM.
Scouts should wear Class-A uniform and meet at the Hidden Hills Elementary Parking lot.
Friends and family are welcome to join. At least one parent must accompany scout.
Event: Las Trampas Regional Wilderness
Event Timing: Sunday October 21st, 9am-11am
Address: Bollinger Canyon Staging Area, 18012 Bollinger Canyon Rd, San Ramon, CA 94583
Contacts: Vipul 510-406-6493
Additional Info: We will meet at 9am and start hike promptly at 9:15am. 
Depending on the participation, we will one of the two trails below: 
Rocky Ridge Loop Trail - 4.7 mile 
Chamise Trail and Bollinger Creek Loop Trail - 2.6 mile
Scouts should wear class B uniform; or plain t-shirt. Remember to put on sunscreen, bring water, and a healthy snack.
Pack will have popcorn available to sell at BART stations. We need adults and scouts to take one or more shifts to sell popcorn. We currently have permits to sell at Walnut Creek BART station on Sunday 9/16 and Saturday 9/22. Pack will make available table, popcorns, change and credit card reader. Please signup for shifts and enter scout and adult name. Scout should wear class A uniform.