Pack News
Pack News
What the Entire Pack is "Doing" Together...
Subscribe to posts
The Transatlantic Council will be hosting a campout in conjunction with the Centennial Commemoration Event of the Meuse-Argonne Offensive at the Meuse-Argonne American Cemetery and Memorial.
September 21-23, 2018. Romagne-sous-Montfaucon, France
You can download the parent's guide and schedule at http://tac-bsa.org/council-event/camporee-meuse-argonne/
Registration is open until 14 Sep for the Muse-Argonne Camporee. The link is http://tac-bsa.kintera.org/MeuseArgonne
This will be the only Pack family camping event for the fall. Charlemagne District has cancelled the fall shooting camp to focus on this event. All Pack camping events are open to the entire family.
In addition to the registration, please use the RSVP function in Scoutbook to let us know if you will be attending. This allows us to start determining food costs for the event. Meal costs should not exceed $7 per attendee for the weekend. 
The Pack will purchase the historic trail patch for all BSA registered youth and adults.
Anyone attending the event must fill out the BSA health forms part A & B. This includes any parents and siblings. You can find the health forms in the documents page of the Pack's site or at https://filestore.scouting.org/filestore/HealthSafety/pdf/680-001_AB.pdf
May 12, 2018 9:30 AM – 8 PM, Camp Kachina, Kaiserslautern, Germany. 
Payments should be made through Kintera by May 5, 2018 to allow time for Camp Organizers to
prepare and purchase supplies. The link is here:
https://www.kintera.org/AutoGen/Register/ECReg.asp?ievent=1180199&en=atLJIXODI7JJI2NULk
KNL7OMJaLVKgPXLkIRL4ONIoIVJ1MLKlJQJ8P2H
The fee is $22 per registered Cub Scout participant, $5.00 per participating sibling, and free for
adults. Fees include all program activity costs, lunch, a patch, and dinner and activities at the
Royal Ball (ie Campfire). 
This is intended to be a family 
activity!
Camping is available with advance notice. Please send all camping requests to
Jannette.Nabinger@scouting.org. Please note: those camping will be required to bring their own
food and cooking supplies for meals outside of lunch and dinner on May 12.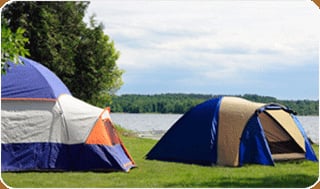 Please join us September 22-24, 2017  for the Pack 232 Family Camp in Luxemburg.  The estimate cost is $25.00 per person 5 and under is free.  That cost might change due to how many people sign up.  The cost will include the camp site and meals (Saturday: breakfast, lunch, and dinner. Sunday: Breakfast.). 
Taking your Cub Scouts on a local tour or your Boy Scouts on a two-night camping trip? The forms you'll need are different from those required on a camping trip lasting more than 72 hours.
Q. Who needs to complete an Annual Health and Medical Record? 
A. For any and all Scouting activities, all participants must complete Part A and Part B.  "All participants" includes parents, guardians, siblings, youth, staff, and unit leaders. Though Part C is only required for participation in events lasting longer than 72 hours, all BSA participants are encouraged to complete this Pre-Participation Physical during an annual physical performed by a medical professional.
Part A and Part B - This is the one the adult or the Scout's parents fill out. Parts A and B cover things like contact information, insurance coverage, health history, hold harmless release, photo release, and adult or parent signature.
Part C is usually the one that causes last minute scrambling. It is the physical. It seems like no matter how many times you warn the parents that their kids are going to need a physician's signature on the medical form, there are some who put it off until right before camp. Part C is required for Scouts and adults if any of the following apply:
The event will last more than 72 hours
The event is a high adventure base event
The event is strenuous and demanding
You can find all BSA health and medical forms in the documents section of the Pack website.
Our Normandy Family Campout is coming up next month (21-23 Apr 17). We will be carpooling and departing the Scout Hut at 0600 on 21 Apr 17. Yes, the boys will have to miss school that day. Google Maps states 7.5 hours. I anticipate we will get there at 1700. That gives us 3.5 hours for lunch, breaks, construction, and the unforeseen... Bring your passports!
This is a One Stop Shopping, Training Opportunity for adult leaders to get all their required Outdoor Leader Skills Training for both Cub Scouts and Boy Scouts, complete in one shot. That's right, get them all done at once in one weekend. :)
One adult must have BALOO on a Cub Scout overnighter. For Webelos leaders, OWLS training helps prepare you to transition the boys to Boy Scouts. IOLS is required training for Scoutmasters and Assistant Scoutmaster to be considered Trained.
Pack 232 families. Don't forget that our Pack Meeting for the Tigers thru Webelos II is tomorrow, Tuesday, Sep 20th at 6PM at Ramstein Elementary Schools. We have a fun filled night planned for the Scouts! We will be discussing our fall activities and will be seeking parent volunteers for our fall activities. We hope to see you there! Please email your den leaders with any questions.