Go to Cowboys For A Cure
Christmas for Kids

(5th. Annual)

Cross Ties Cowboy Church will again this year have a special event at Windmill Arena on December 8 th. To raise money to adopt less fortunate Kids for Christmas . Last year we adopted thirty six Kids that all received a special Christmas morning.There will be an open 4D barrel race along with a Team Roping Jackpot on the Hot Heels roping machine. First place BUCKLES awarded. There will be a Cook Shack , kids fun games, a " Broom" horse Polo game and much more. Pastor Ken Jobe will give a faith renewing message. There will be SILENT auction and a LIVE Auction to raise the funds needed for there to be a Christmas for some little Cowpokes that otherwise do without.

WE NEED YOUR HELP ----We need items for the auctions, such as services, and new or used items. Time is running out, please open your hearts, many are in NEED !!!!!!!!!!!!!!!!!!!

Please call or Email me so that I can make a list of all the items for the sale.


Contact --- Charlie Giles (816) 230-6258 or (816) 898-1264 or cwgiles42gmail.com/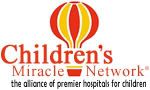 Go to Children's Miracle Network Kansas City