My Tutorials Are Created For You To maybe Learn A New Technique Or Playing With Filters,
When I Mention I used A Mask Or Font Etc. I Would Like To See people Use There Imagination
Rather Than use Something I Have Given Them.Remember Psp Leads You Into The Imagination.
Supplies Needed
A Copy Of paintshop pro i have used version X2 but any version will work.
An Image Or tube Of Choice.I Have Chosen The Art Of Tiffany Toland -Scott
If You Wish to Use This Artist You Can Find Her At
CDO
The Scrapkit I Used Is PTU Called Dark Fairy By Amy Marie You Can Get
HERE
A Mask Of Choice, Font Of choice I Used A Large Font And A script Font.
Plugin Xero- Serious Fog
Lets Begin.
Open a new image 650 X 650. Copy and paste element 17 as a new layer
Copy And paste a paper of choice as a new layer.Open your mask in psp and minimise,
Selections,Layers,New mask layer from image source luminance checked.Find your mask and apply,
Merge Group.
Copy and paste your frame as a new layer resize as needed,rotate left 10.
With your magic wand select inside the frame.Selections,Modify,expand by 5
Copy and paste a paper of choice,Selections Invert Delete,Change the opacity
to 73.While Selected Copy and paste your tube as a new layer,This is still inverted
so just hit delete once you have arranged to your liking.Select None.
On your tube layer apply Xero-Serious Fog  with these settings
severity-200 whiteout-50.
ok so now you have fog on outside of your image grab your freehand selection tool
set point to point draw around your frame.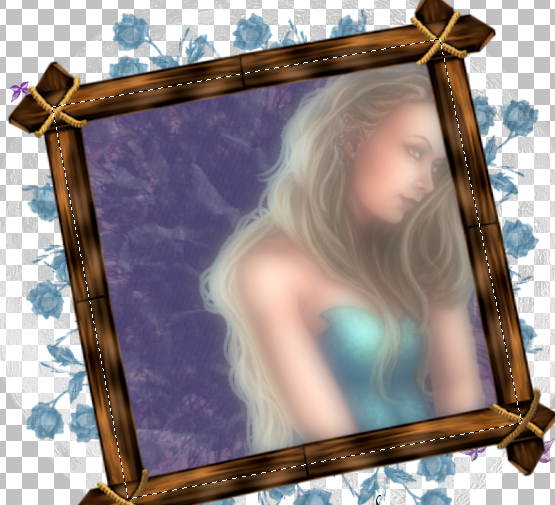 Selections invert make sure you are on tube layer and hit delete selections none.
Copy and paste some sparkles as a new layer.Lower the opacity to 40.
Copy and paste some rocks and place to the right of the frame.
Copy and paste the swing as a new layer.Move to your liking,resize to your
liking i erased some above the frame. Copy And paste some flowers and place
to the left of the swing see mine for placement.
Copy and paste some mushrooms and place to your liking.
Copy and paste your main tube as a new layer i moved mine
so it appears she is sitting on the swing. Copy and paste a flower and move to the
right of the rocks, resize as needed.
Add a drop shadow of choice i used -1,1,40,3 Black to your tube and elements.
Crop resize,Add your Name,Add Your Copyright,Save As PNG
Thank You For Looking At My Tutorial
CreativeCrazyScraps
http://www.creativecrazyscraps.blogspot.com.au/