Blog
Subscribe to posts
WII remote Tricks
This page shows various ideas that can be made with a WII remote. These projects are farely cheap to be made and very interesting to make them with a very cool idea behind.
Router Laser CNC
This homeade CNC uses a laser diode rated at 1W. It uses the printer hardware to move the y and x-axis. A very cheap setup which cuts various types of material, such as paper, plastic, pcb's and cardbord.
Solar Charger for Lead acid
Posted by admin on 11th December 2010
This project consists of a portable solar charger for lead acid batteries. It has a a temperature compensation and stops when the battery is fully charged. This is or batteries of 12v.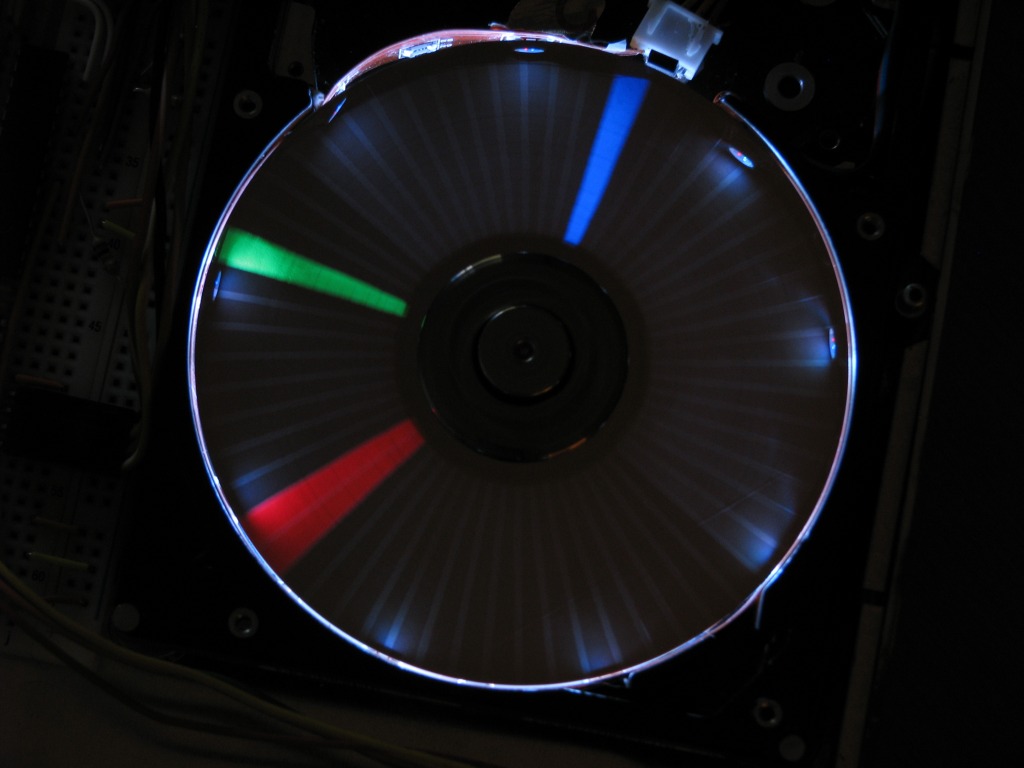 POV Display Clock using HD
When a hard disk is not used anymore, one of the options is to use it for displaying the clock. This is a very good idea for electronics projects. By using the Persistance of Vision (POV) technique an analogue clock can be displayed (using the switching of Led's). This shows the mechanical construction needed and how the technique is done.
Accelerometer & Gyro Tutorial
Balincing robots, Segaway ect... uses 1 thing in common, which is the Accelerometer and the Gyro, so that they can find the angle which they are at that moment. To integrate these two sensors, a filter must be implement to take the advantages of both sensors and eliminate their disadvantages (noise and drifting). Two filters are commonly used, which are the Kalman Filter and the Complementary Filter.
Quadrocopters Juggling a Ball
Quadrocopters became a very interesting field in robotics and control engineering which has a very difficult task. This Quadrocopter has a very difficult task to accomplish. It needs to bounce a ball on itself and keep balance.
AVR Code Example
AVR is one of the powerfull and famous microcontrollers existing. Various examples can be seen and coded in 'C' language. Various programs are availabe (Timers, using Ports, ADC and interrups) which are the core of any micrcontroller. These examples are coded for any avr microcontroller which have ADC and interrupt handling.
---
LED Cube 5X5X5
The LED cube is made up from 125 LEDs arranged into 5 layers of 25 LEDs each. The display itself is multiplexed so instead of requiring 125 connections it requires one to each of the five layers and 25 to each LED in a layer making a total of 30. The cube is refreshed by a software interrupt routine with each layer active for 2ms, so the entire cube is refreshed every 10mS (100Hz). This results in a display with no visible flicker.
Servo Control with 8051
RC Servo are very useful when comes to rotation motion from 0 to 180 degrees. An RC Servo works by PWM signals and vary from 0.5ms On time to 1.5ms (varies according to the servo brand). The frequency of the pulse is always 50hz (which make a pulse duration of 20ms). Here is an example of controlling a servo motor with the 8051 microcontroller.
PID contol on Inverted Pendulum
Control of an inverted pendulum is one of the most interesting and classical problems for control engineering. The objective of this project is to design a controller which is capable of driving the pendulum into the upright position and then holding it there.